After school snacks don't need to be complicated and in fact can be the simplest part of the day. Kids love a snack after school that is exciting and delicious, and parents love it when it's healthy. Check out these after-school snack recipes for inspiration.
We checked in with Toby Amidor, MS, RD and Wall Street Journal best-selling cookbook author for a few tips and ideas.
Tips for healthy after-school snacks:
1. Meal prep snacks: Prepping snacks at home gives you the opportunity to control the ingredients in your child's snacks. Prepare snacks in advance so your kids will have an easy, healthy snack to grab when they get home. Kid-friendly snacks include muffins, granola bars, bites, hummus, and guacamole.
2. Discuss what's for snack: Instead of waiting for your kids to whine, "I'm hungry," discuss with them before school what they should grab when they get home from school. Having the kids know in advance what they will be snacking on, helps decrease the pressure on everyone.
3. Talk about beverages: Snacks come with beverages– so do discuss better beverage options with your kids. Baked goods, like the muffins below, taste great and are complimented nutritionally with skim or low fat milk, or soy milk. A glass of water is always a good back up.
4. Have a backup: You may not always have time to cook a fresh snack, or may run out sooner than expected so have a back-up snack ready. Think a sunflower seed butter or nut butter paired with a glass of milk and whole grain crackers or apple slices, you can get three food groups in an after school snack in a flash.
5. Educate kids on healthy eating: I am a proud nutrition partner with Revolution Foods who believes that proper nutrition and healthy food can drive positive academic outcomes and help children achieve their true potential. According to a recent paper published by UC Berkeley, students at schools that contract with a healthier school-lunch vendor perform better on tests. While Revolution Foods brings nutrition education into the classroom, educating kids at home on after school snacks is also important especially before they do their homework and attend after school activities.
Need an idea that is not exactly a recipe? That's how easy this first idea is.
Serve up a little dish of SunButter (It's nut free! And free of the top 8 allergens.) with some strawberries or crackers so kids can dip it in.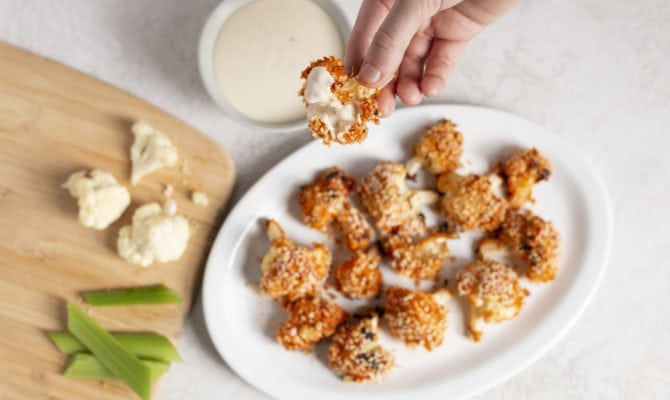 Buffalo Cauliflower Bites with Dairy-free Blue Cheeze Dressing
Doused in buffalo sauce, these cauliflower bites are a perfect way to sneak in another serving of veggies. See the recipe.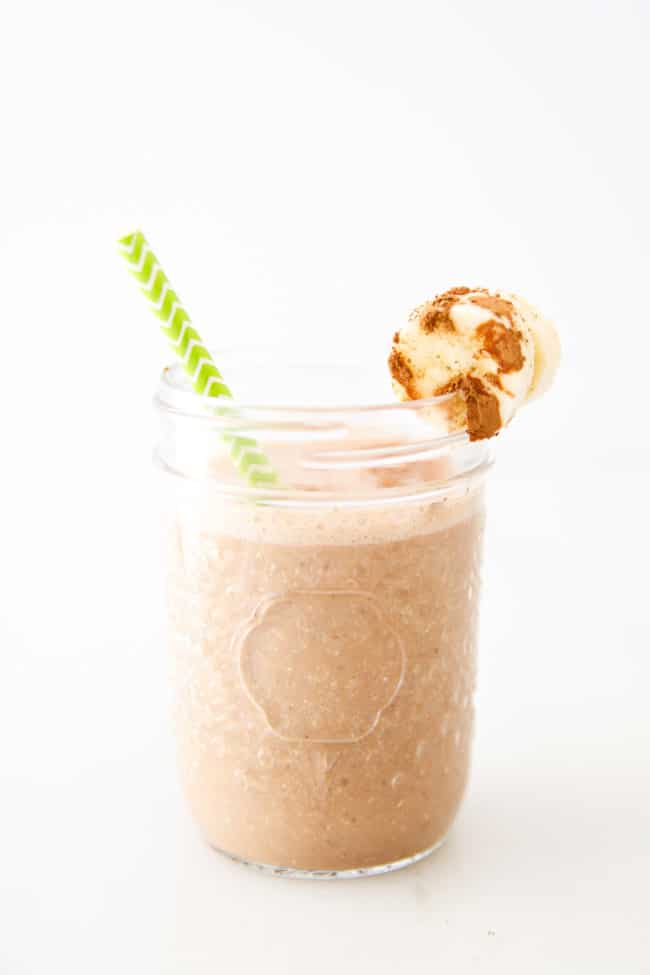 Choco-Banana Smoothie
With a scoop of MegaFood's nutrients-booster for kids, this smoothie tastes like a sweet treat, but will actually fuel their hungry bellies. See the recipe.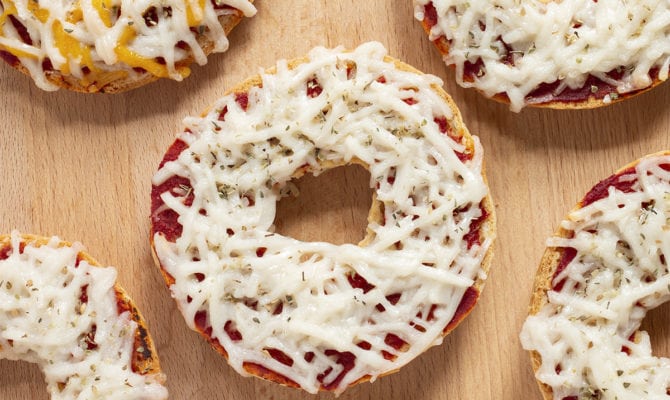 Pizza Bagel
This savory snack takes only about 2 minutes to assemble and 10 minutes to bake. That's nothing! We like to use Daiya's mozzarella shreds to keep things dairy-free. See the recipe.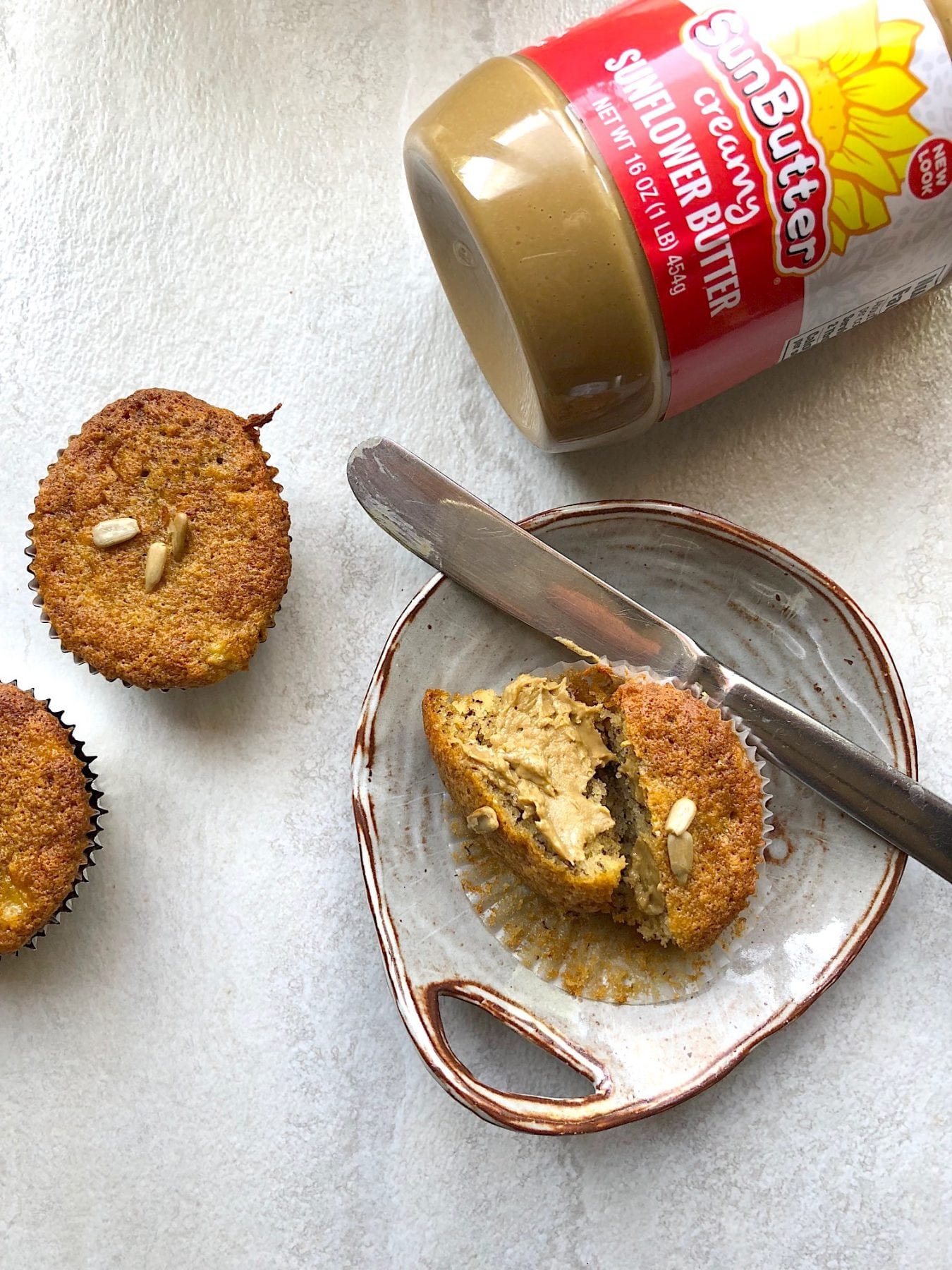 SunButter Apple Muffins
Make a double batch of these delicious muffins and store some in the freezer for the easiest after-school snack ever. See the recipe.
Grilled Cheeze Roll-Ups
Think mozzarella cheese sticks, only this time they aren't deep-fried and can be made dairy-free thanks to this "cheese". See the recipe.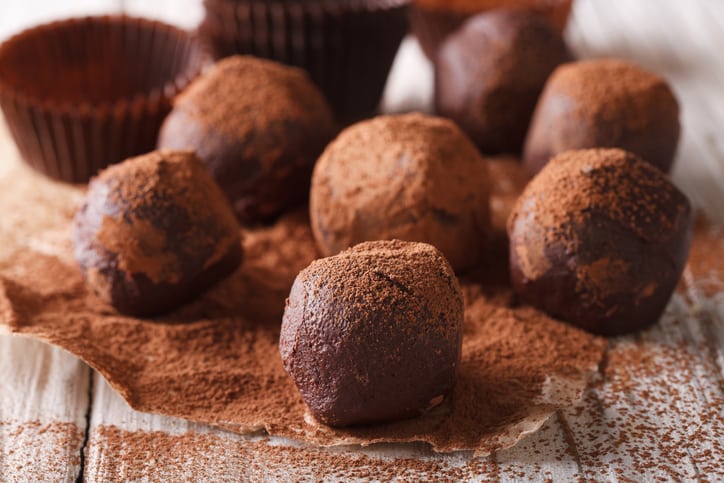 4-Ingredient Chocolate Truffles
Made with SunButter and cacao powder, which is known to have 40 times more antioxidants than blueberries, these truffles are perfect to prep ahead and will satisfy a sweet tooth. We love them! This recipe comes from Liana Werner-Grey's, chef and bestselling author, cookbook The Earth Diet.See the recipe below and be sure to checkout her cookbook.
Liana's Raw Four-Ingredient Chocolate Balls with SunButter
Total time: 10 minutes
Makes 12 balls
Ingredients:
1 cup nut meal (finely ground almonds or other nuts)
1/4 cup cacao powder
3 tablespoons maple syrup or raw honey
1/4 cup SunButter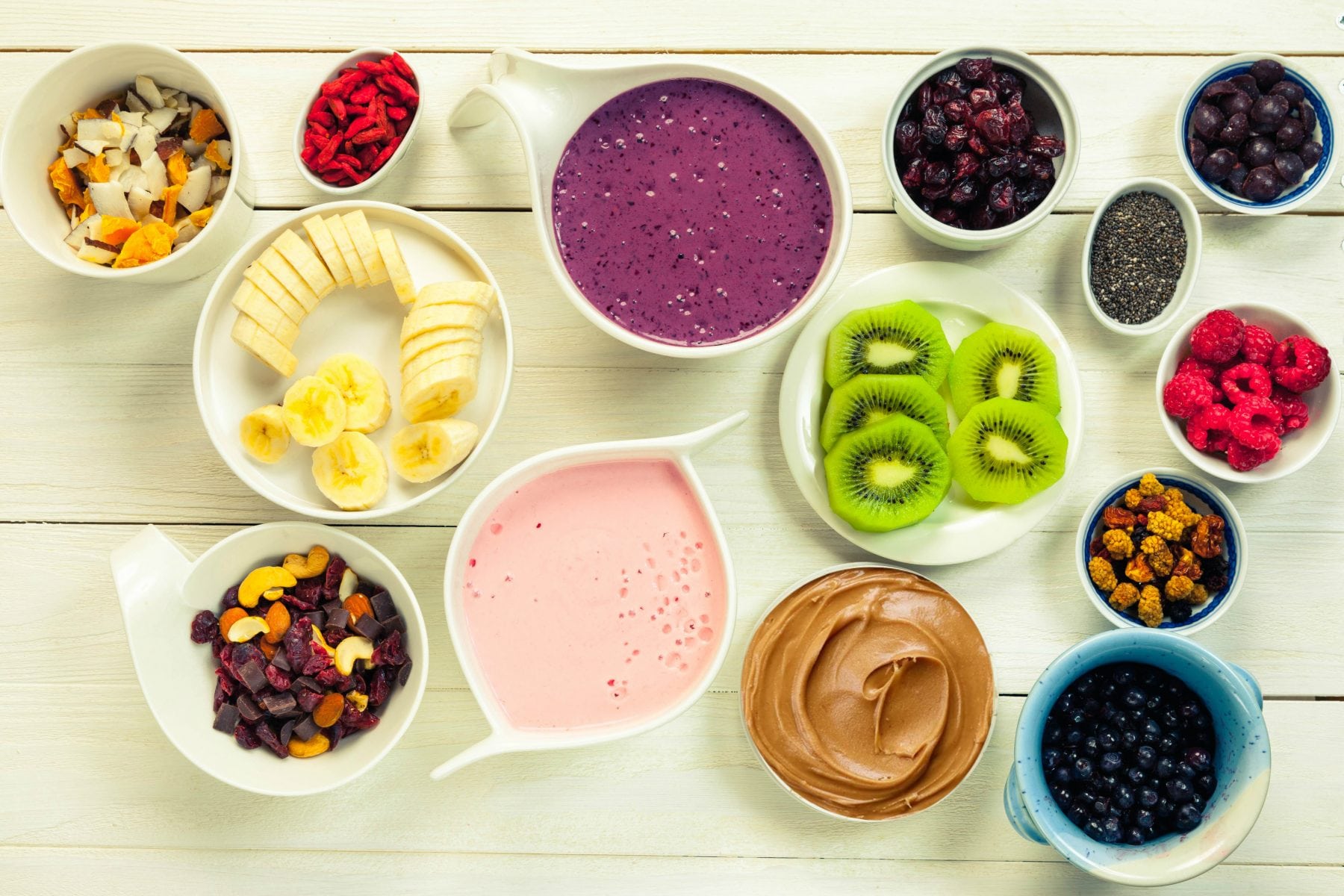 Smoothies with a Topping Bar
Whip up a big smoothie for all the hungry eaters in your house, add it to a few small bowls, and then put out a rainbow array of fun toppings in other bowls so the kids can pick their add-ins and be a part of the activity. SunButter makes a great topping choice for some extra protein and taste, or even in the smoothie itself.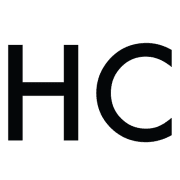 Honest Cooking
The Honest Cooking editorial team handpicks inspiring culinary stories to share with you that we think are beautiful. As an international online culinary magazine with the ambition to truly change the face of online food media we hope to create an inspiring place for serious culinary debate, salivating recipes, interesting food news and international food-fun.