Our new favorite, easy snack! Spicy Edamame Hummus is a fun dip to have in the fridge for an afternoon snack or to serve a crowd.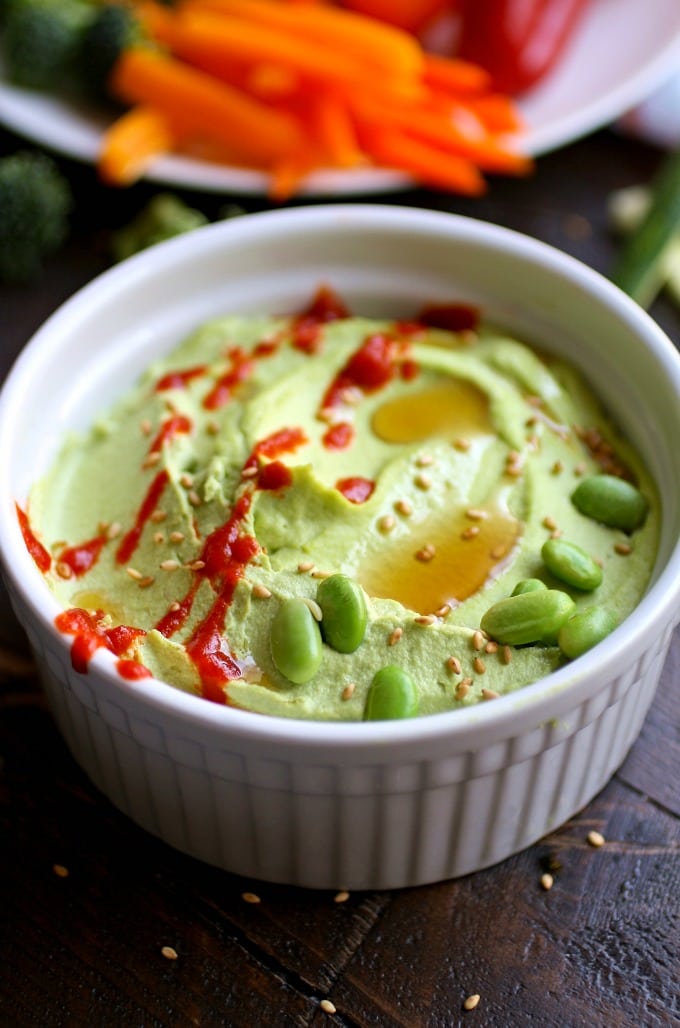 I've got a few reasons for making Spiced Edamame Hummus: first, it's been a crazy-busy week, and that means dinnertime required easy-to-make meals. After a long day, dinner sometimes is cheese, olives, veggies, and hummus, especially when I want something good but can't even imagine cooking.
This is a quick dish to take along if you're headed out and need to bring something along – especially when the last thing you want to do on the weekend is fuss over food!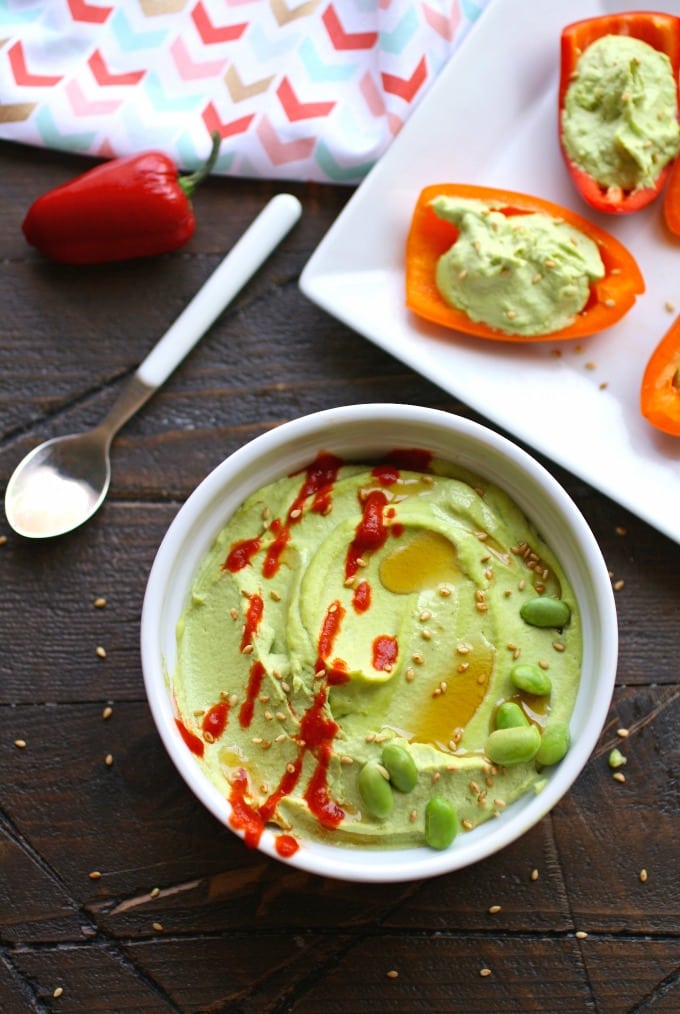 Add your favorite veggies to a platter (I used zucchini sticks, broccoli, and sweet peppers with this hummus), along with crackers and pieces of pita bread. You might witness a temporary lapse in conversation as everyone fills up on this goodie!
We all know that hummus is traditionally made with chickpeas, but that requirement has come and gone. I've blended up several hummus options over the years, like Carrot Hummus, Roasted Beet Hummus, and Avocado Hummus. All good. Spiced Edamame Hummus is just one more to add to the list!
Don't forget to drizzle some Srircha and a bit of sesame oil over the top of the hummus before serving. If you feel like tossing in some fresh herbs or other seasonings, go for it. I kept mine pretty simple, but it's so easy to change things up.
Patricia Conte
Patricia Conte is the writer, recipe developer, and photographer behind Grab a Plate. She credits her love of cooking, baking, and entertaining to her Italian immigrant family who is also passionate about all things food! Visit her at Grab a Plate where she shares her love of food, recipes, and bites in between. Follow Patricia on Twitter, Facebook, and Instagram.