Milan !
The fashion-capital of the world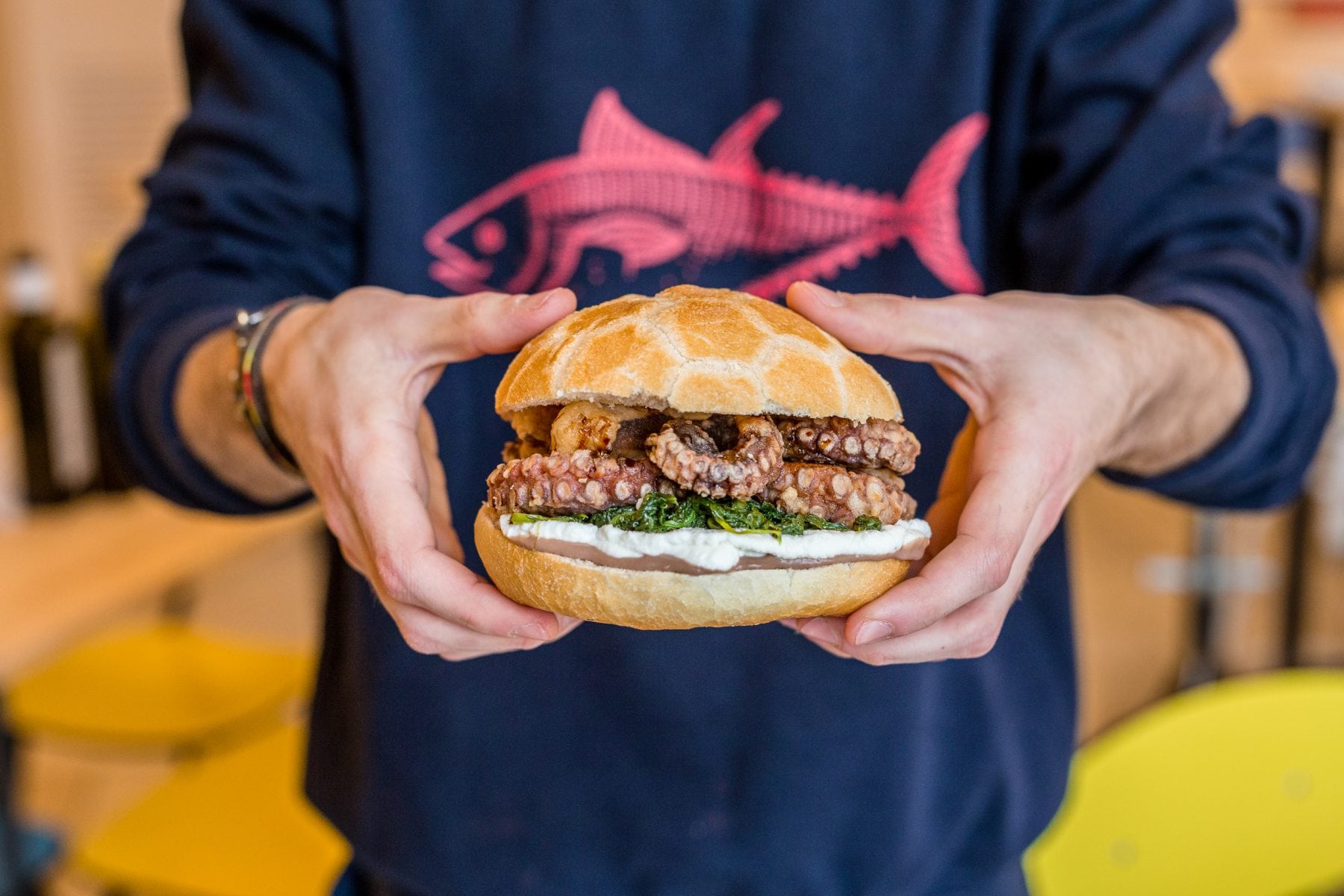 If you love trolling instagram for food, you would have come across some great insta-food pics of insta-eats in Milano. The fashion capital of the world. Even though the city is landlocked, Milan is known to locals for its great seafood.
See Also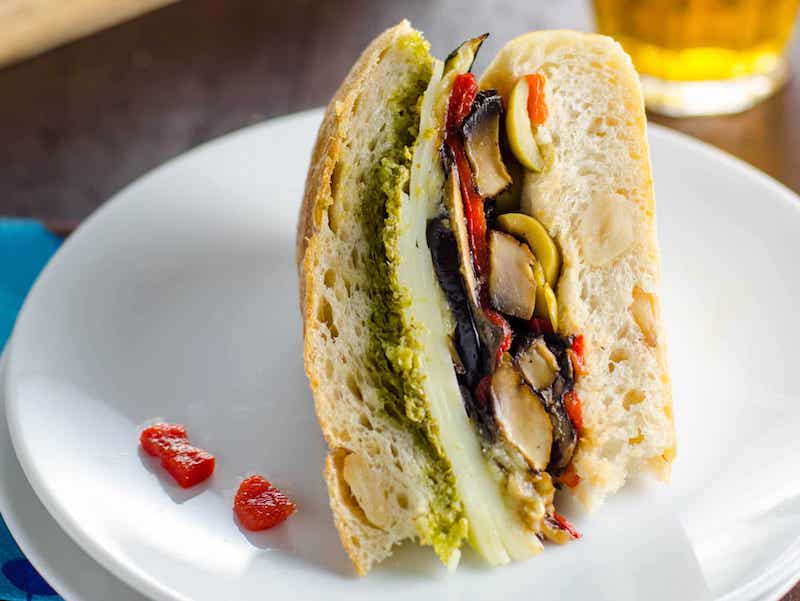 Yes, seafood.
For gourmet foodies, head straight to Armani Restaurant in the luxurious Armani Hotel for a 1-Michelin star dining experience Or maybe dine at Seta, Mandarin Oriental. A personal favourite would be 1-Michelin star restaurant Alice's Restaurant.
A female chef, A female sommelier and uber fresh seafood to send all your friends hash-tagging #FOMO. But if you can't find the time to tear yourself away from all the shopping… Head straight for Pescaria.
Seafood in a panini – Italian style
Here is one of the recipes you can find by Chef Lucio Mele
Print
Octopus Sandwich
1

rosetta (our special homemade bread)
For the vino cotto sauce
20 g

brown sugar

100 g

wine (full-bodied)
For the anchovy sauce
100 g

anchovy fillets

25 g

extra virgin olive oil

25 g

seed oil
Pinch of pepper
For the ricotta mix
50 g

ricotta

10 g

lemon peel (grated)
Pinch of salt
For the octopus pieces
100 g

octopus

100 g

00 flour

35 g

extra virgin olive oil

35 g

seed oil
For the sautéed chicory
40 g

chicory

2 tbsp

extra virgin olive oil

1

clove of unpeeled garlic

1

small chilli
Instructions
To make the vino cotto sauce, boil the wine until it is thick. Then let it cool.
For the anchovy sauce, wash the anchovies and then mix them with evo oil, seed oil and pepper.
To make the ricotta mix, stir the ricotta with a spoon, add the lemon peel and salt.
To prepare the octopus, first cut it up into small pieces. Then dip them first into cold water and then into the flour. Put the octopus pieces into a sieve to remove excess flour. Fry the pieces in evo oil and seed oil (a mix of half and half) for 5-10 minutes. The oil temperature should be about 170F.
For the chicory saltata, chop the chicory into small pieces and boil until tender. Put a little evo oil in a saucepan with the unpeeled garlic and chilli. When the garlic starts to sautee, add the chicory and a make the sandwich!
Michelle Tchea
Michelle Tchea is a 4-time bestselling author. Her books include, Building a Perfect Meal, My Little SoHo Kitchen, Signature Dishes (Australia's Best) and Chefs Collective. Her work can be found in other leading luxury travel and food magazines including Travel+Leisure Asia, SMILE, NUVO Magazine and The Telegraph