Creative ways to put a delicious and unexpected twist on the classic baked potato.
By Lauren Ellis
This article has been posted with permission and originally appeared as 15 Creative Baked Potato Recipes on Relish.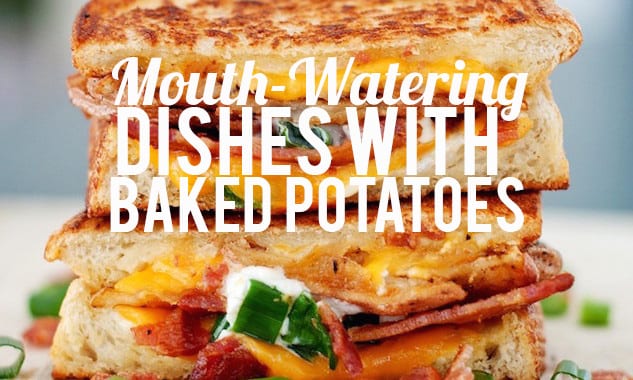 Baked potatoes are an easy way to pump your meal full of potassium and fiber, but the old butter and sour-cream routine can get old fast. This season, liven up your spuds with these 15 creative baked potato recipes:
Broccoli and Cheddar Baked Potatoes
This broccoli and cheddar baked potato recipe from Joy the Baker makes for a tasty, filling meal. The step-by-step instructions make it extra-easy, so you've got no excuses not to try it. Get the recipe here.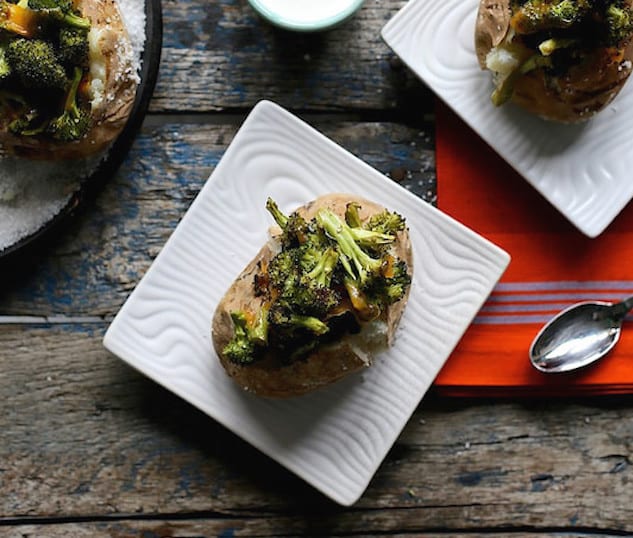 http://joythebaker.com
Twice Baked Breakfast Potatoes
Baked potatoes for breakfast? You bet. Eggs, green onions, bacon, and cheese come together on a spud for a breakfast that's sure to impress. Get the recipe here.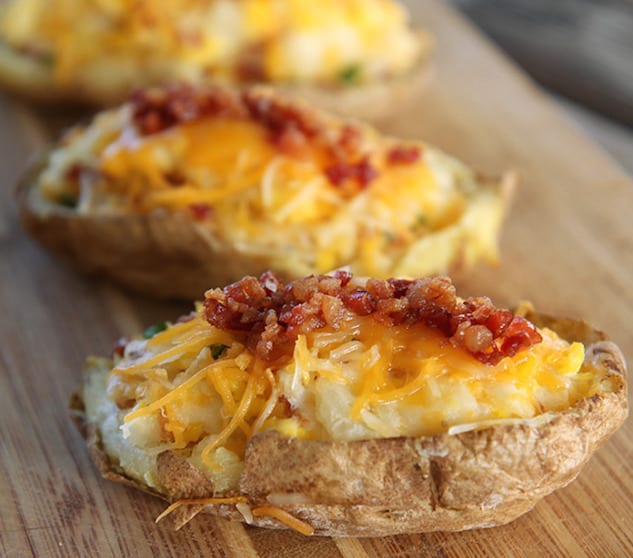 http://cassandramonroe.com
Vegetarian Lentil Chili Baked Potato
This Lentil and Chili Baked Potato recipe from Happy Food Healthy Life provides a yummy vegetarian option most everyone can get behind. The hearty combo is great on a colder night and will leave you full and satisfied. Get the recipe here.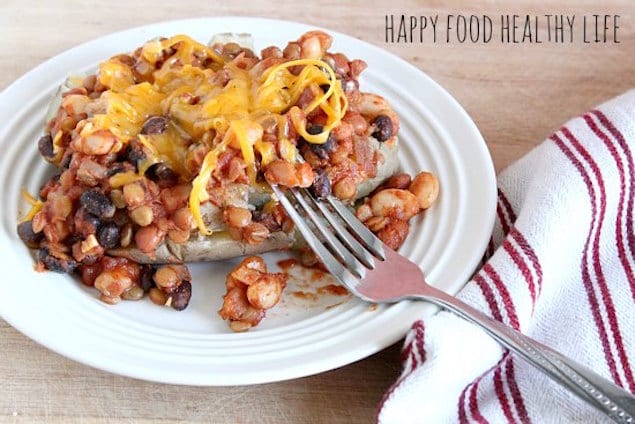 http://happyfoodhealthylife.com
Twice Baked Potato Casserole
Mom on Timeout's Twice Baked Potato Casserole puts a new twist on an old favorite. This cheesy casserole is the perfect comfort food and can be served hot or cold. Get the recipe here.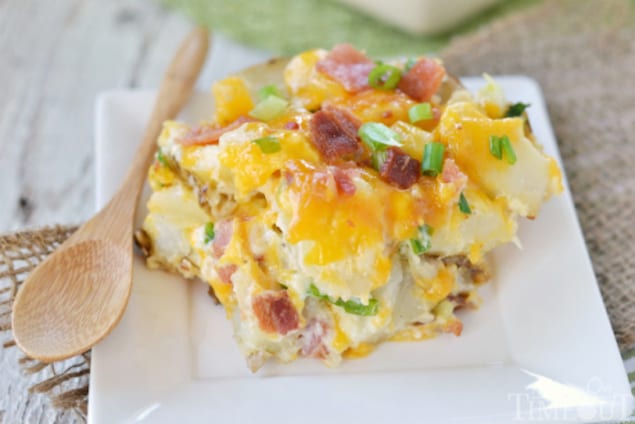 www.momontimeout.com
Loaded Philly Cheesesteak Baked Potato
Steak and potatoes are a classic combination, but who says you have to serve them as separates? Skinny Taste offers a great way enjoy steak, cheese, peppers, and potato at once, all while staying under 400 calories per serving. Get the recipe here.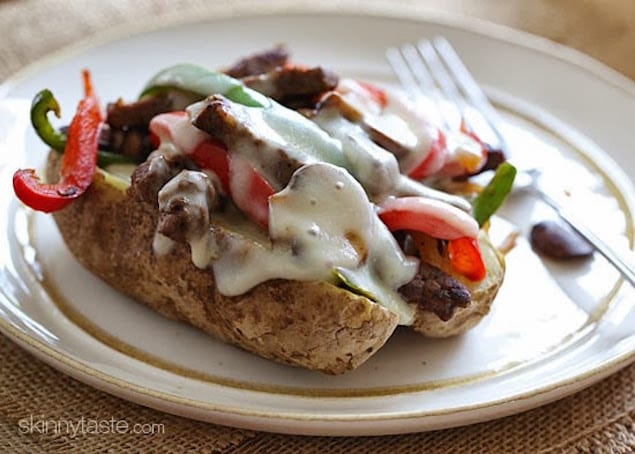 www.skinnytaste.com
Baked Hasselback Potatoes
Hasselback potatoes use deep cuts to divide the potato into thin slices. This recipe is simple to make and gives your potato a crispy, golden finish on the outside while the inside is soft, creamy, and loaded with flavor. Get the recipe here.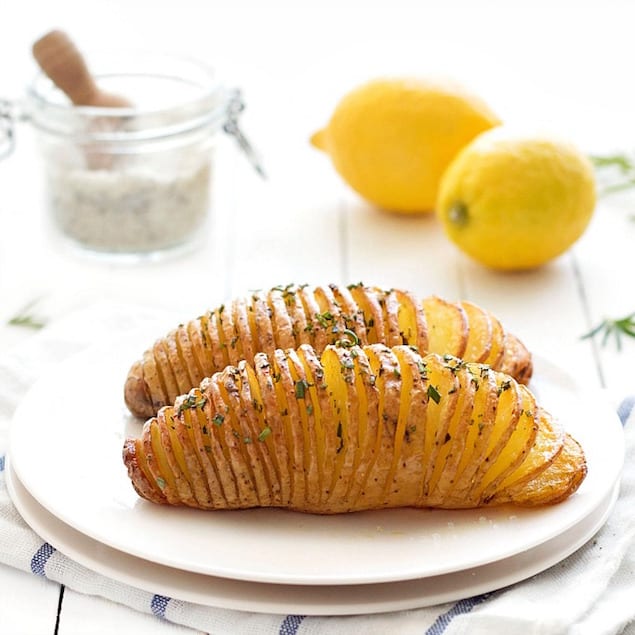 http://aseasyasapplepie.com
Baked Potatoes with Balsamic Caramelized Onion and Mushroom
Need a great vegetarian meal for a weeknight? Good Life Eats shows you how to put together a quick baked potato with balsamic caramelized onions and mushrooms. Save time by making baked potatoes ahead of time to reheat later in the microwave. Get the recipe here.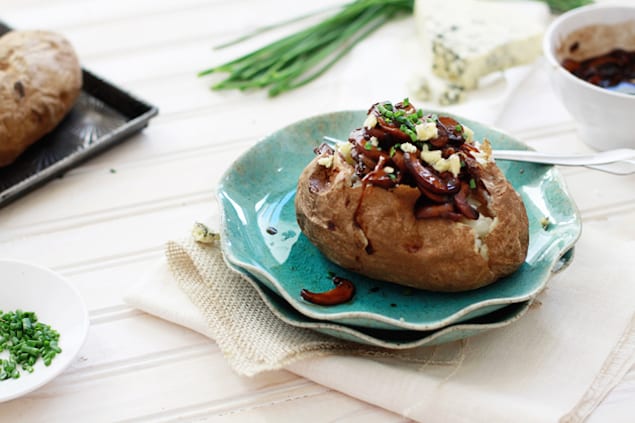 www.goodlifeeats.com
Southwestern Baked Potato Skins
Give your potato a Southwestern style makeover. You can cook your potatoes one of two ways with this recipe, regular or twice-baked. Get the recipe here.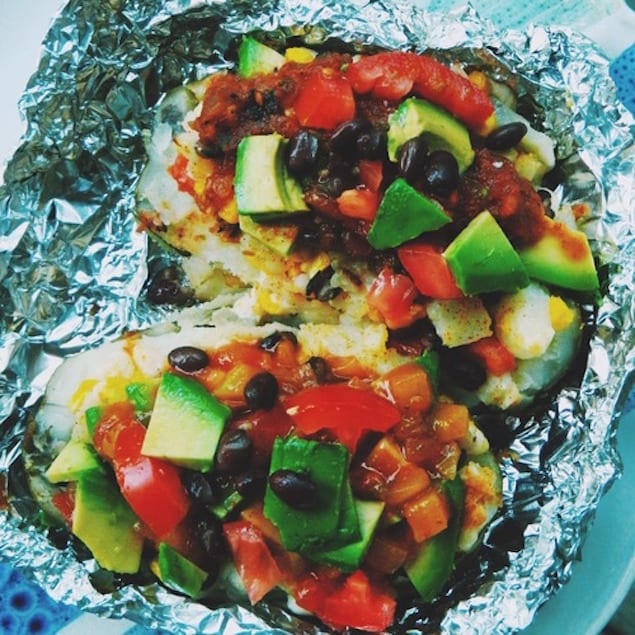 www.collegiatevegan.com
Baked Potato Grilled Cheese
This fun spin on classic grilled cheese lets you use potatoes in a whole new way. And what a delicious way it is. Get the recipe here.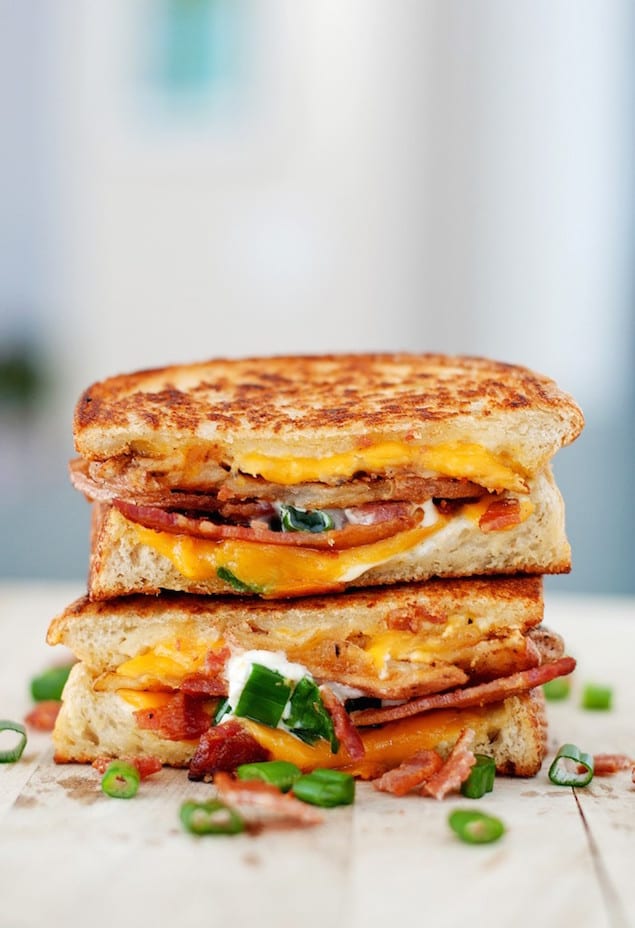 http://bsinthekitchen.com
Baked Potato Skin Pizzas
Even though it's dressed up for Halloween, you can have fun with these cute pizza-inspired spuds year round. This recipe offers a gluten-free option, too. Get the recipe here.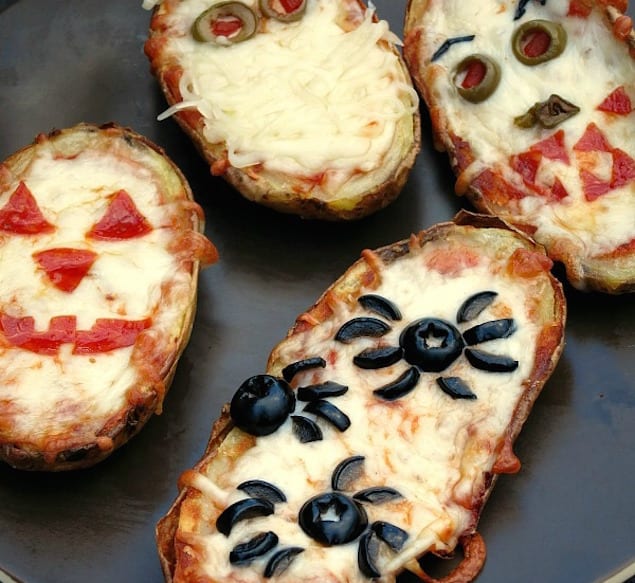 http://alidaskitchen.com
Loaded Baked Potato Pizza
Another great potato and pizza combination comes from The Baker Chick. Make deep-dish or thin crust depending on your preference. It's sure to result in a unique flavor combination either way. Get the recipe here.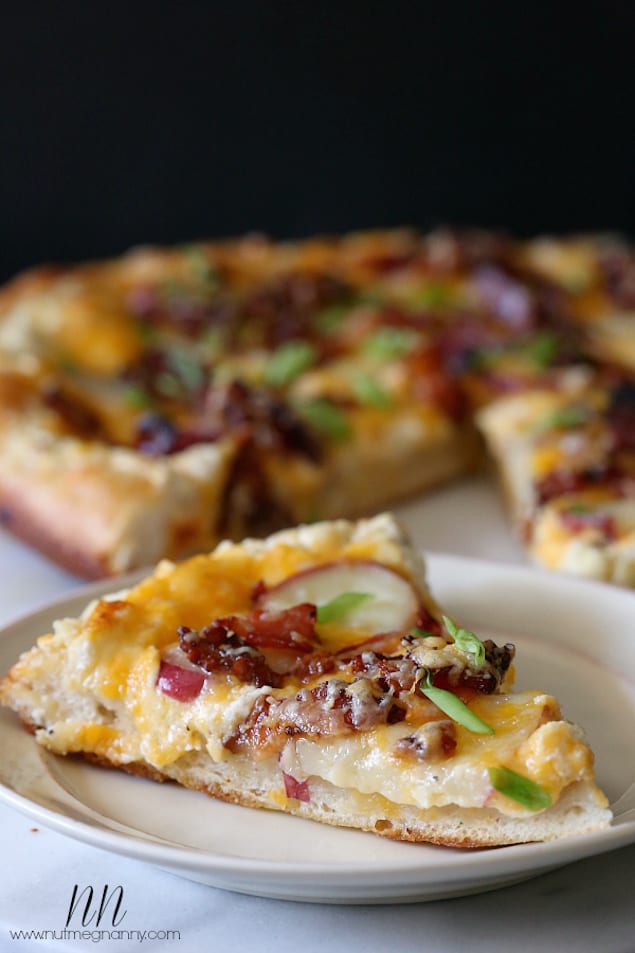 http://www.the-baker-chick.com
Light Loaded Potato Soup
Handle the Heat's lighter take on the ever-popular loaded potato soup yields four delicious servings so the whole family can enjoy this scrumptious meal together. Get the recipe here.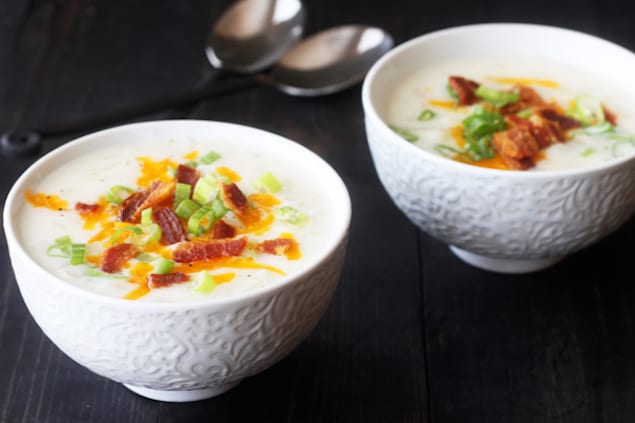 http://www.handletheheat.com
Baked Potato Salad with Vadalia Onion Vinaigrette
This baked potato salad from Andrea's Recipes is so easy the kids can make it with just a little supervision. And, the cool, tasty vinaigrette will be a refreshing change from your typical mayo-laden potato salads. Get the recipe here.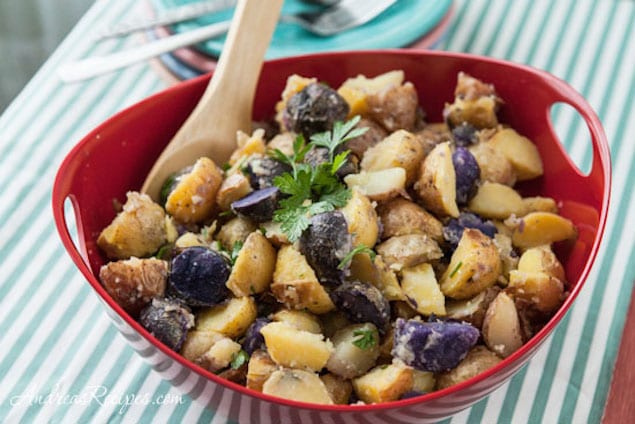 http://andreasrecipes.com
Buffalo Chicken Stuffed Potatoes
Serve this unique finger food from Brunch Time Baker at your next party—even if you're tight on time. It takes just 15 minutes to put together when potatoes are heated in the microwave. Get the recipe here.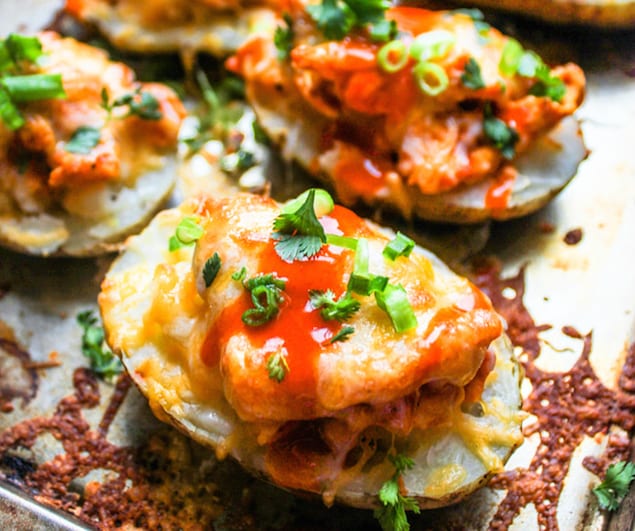 http://www.handletheheat.com
Stuffed Baked Potatoes with Veggies and Hummus
Hummus and veggies make these Stuffed Baked Potatoes from Ann Arbor Vegan Kitchen a nutritious and delicious meal. Get the recipe here.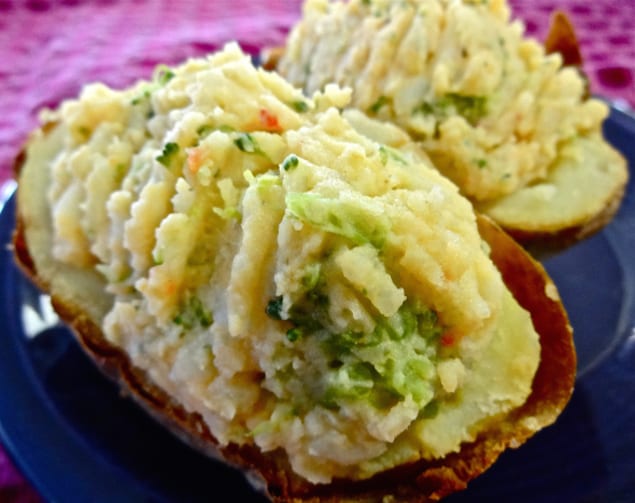 http://annarborvegankitchen.com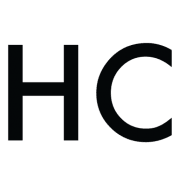 Relish
Offering more than 14,000 recipes plus features and DIYs on cooking, dining and entertaining, Relish celebrates America's love of food. Relish is about honoring cooking traditions while exploring new trends and ideas, which is why millions of people turn to both Relish.com and Relish Magazine for special occasion recipes, quick and easy weeknight suppers and culinary adventures.