Everyone loves pancakes. And just about every culture has some sort of a cake batter cooked in a pan or oven. Check out these 10 pancakes from around the world, sweet and savory.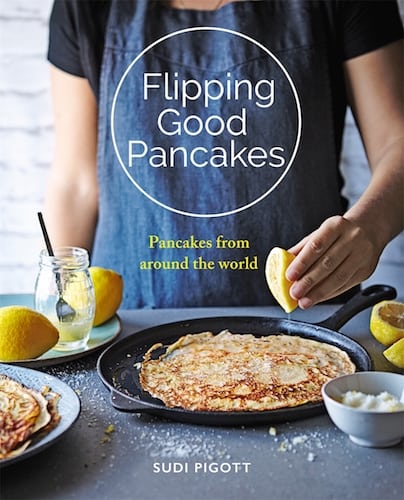 Pancake lover? Cookbook author and travel journalist Sudi Pigott is here to make your day. Her new cookbook Flipping Good Pancakes: Pancakes from Around the World is chock full of pancake recipes that are perfect for breakfast or dinner.
There's a whole world of pancakes out there to be explored! Recipes for each of these types of pancakes can be found in the cookbook.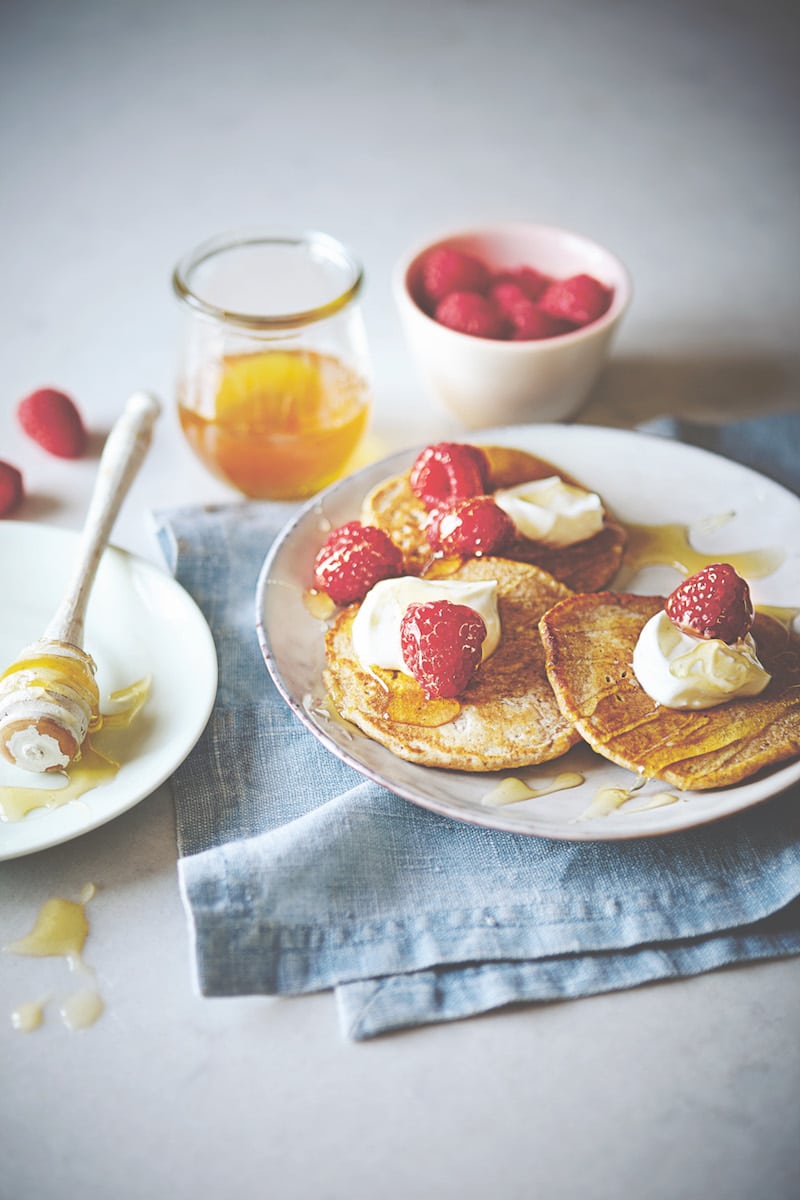 Scottish Oat Pancakes
Pretty much oatmeal cooked into pancakes form. Top with honey and yogurt and fresh fruit.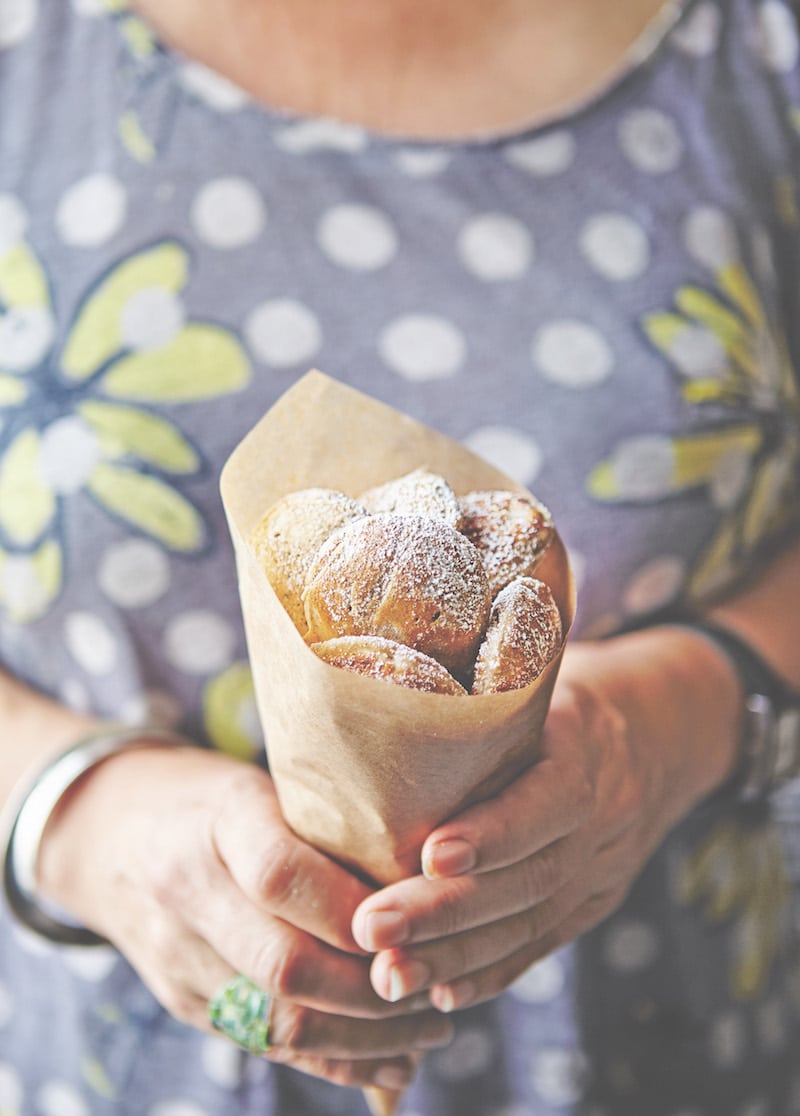 Dutch Poffertjes
Harder to pronounce, easy to eat. The name of these cakes comes from how they puff up when they are cooked in a special poffertjes pan. They're especially popular at Dutch Christmas markets and are often made with buckwheat flour. Top with compote and powdered sugar and enjoy them as dessert, just like the Dutch do.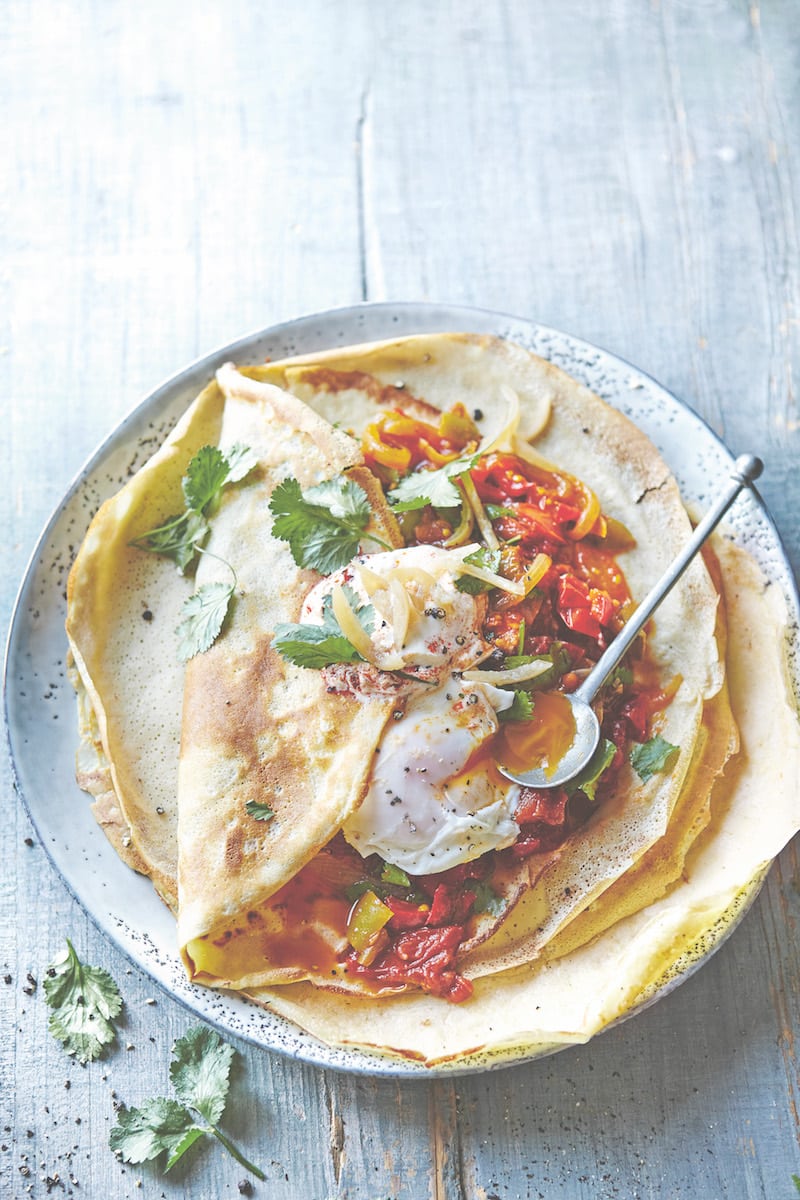 Shakshuka Quinoa and Buckwheat Pancakes
While these cakes are nothing like the traditional Middle Eastern Shashuka dish, they are delicious quinoa and buckwheat crepes are topped with a shakshuka-like sauce, harissa-spiked yogurt and a poached egg.
Russian Blinis
Soft and doughy with a beautiful yeast-y flavor, Russian blinis are often served at the start of the Orthodox Lent season along with sour cream, horseradish, smoked salmon or caviar.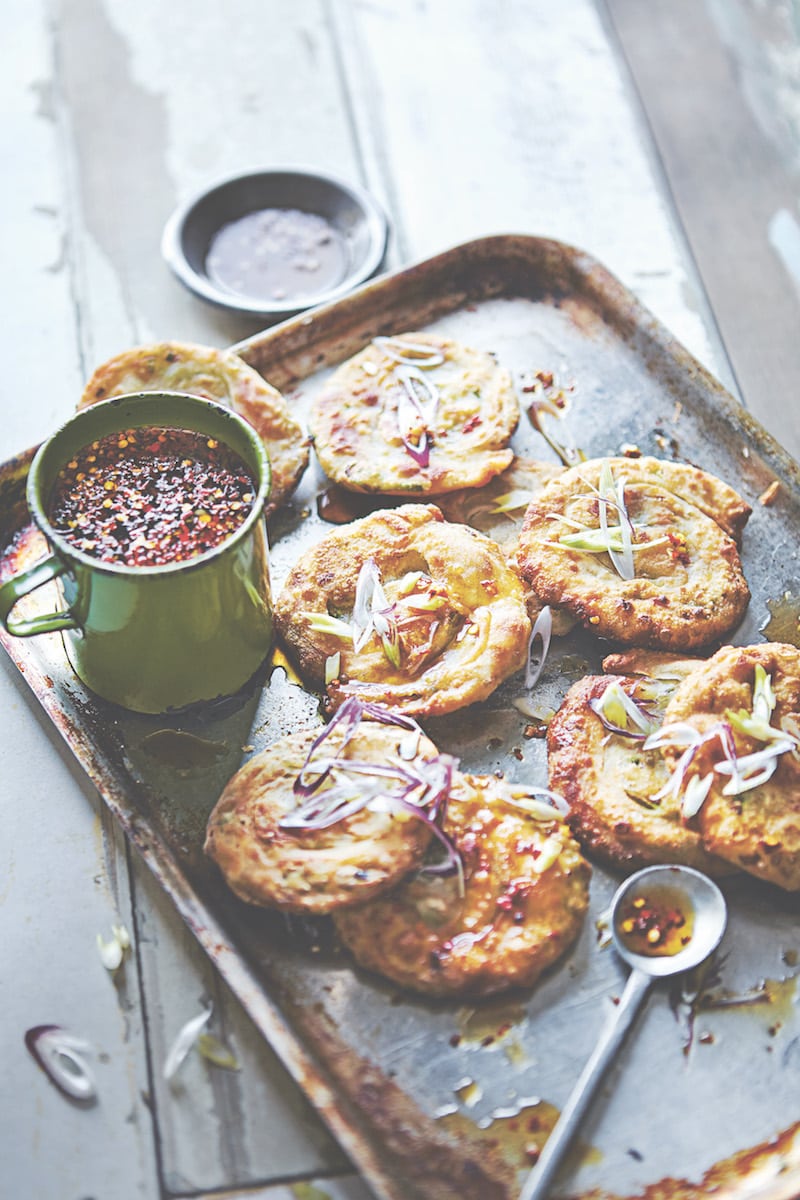 Chinese Cong You Bing
Hailing from Northern China, cong you bing is a favorite street food. They're scallion pancakes with a flaky texture you won't be able to get enough of. Serve them with a dipping sauce of soy sauce, rice vinegar and lime.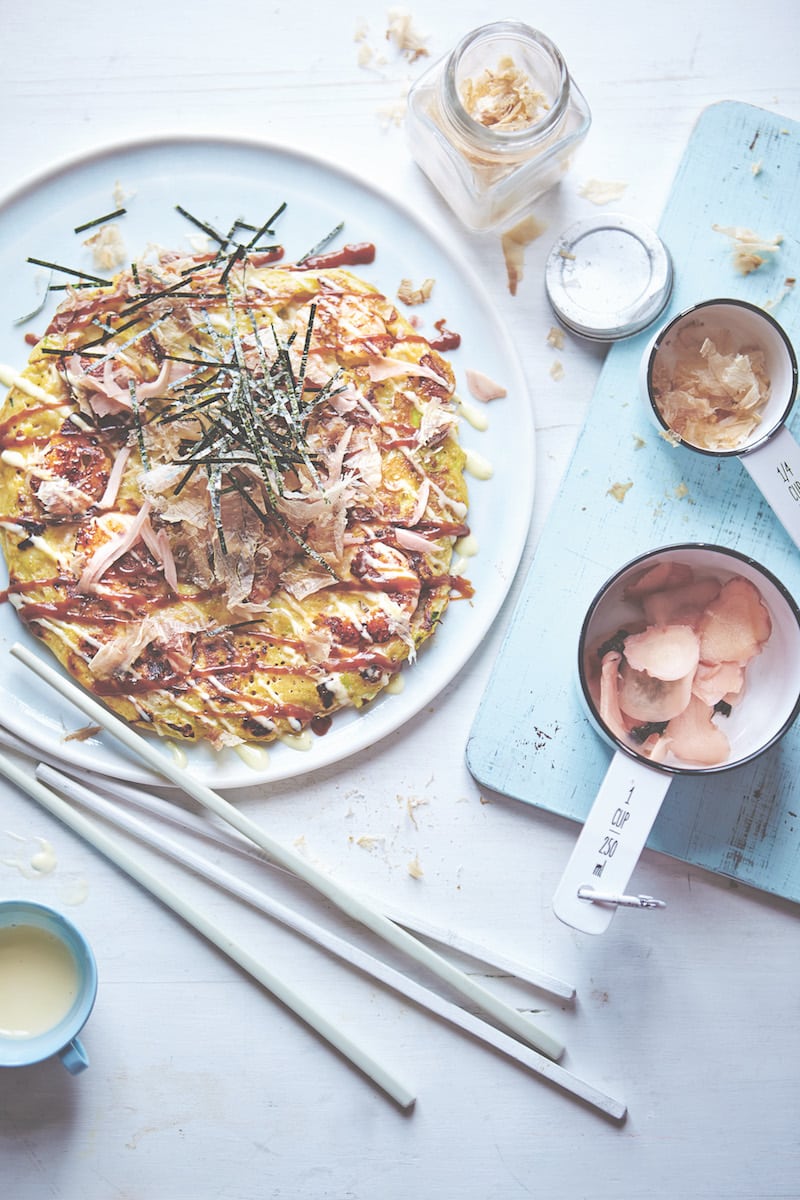 Japanese Okonomiyaki
This version of the egg-heavy pancake is filled with cabbage, shrimp and pork belly. Top with a sweet and sour brown sauce, kewpie mayo, seaweed and bonito flakes. A savory delight!
See Also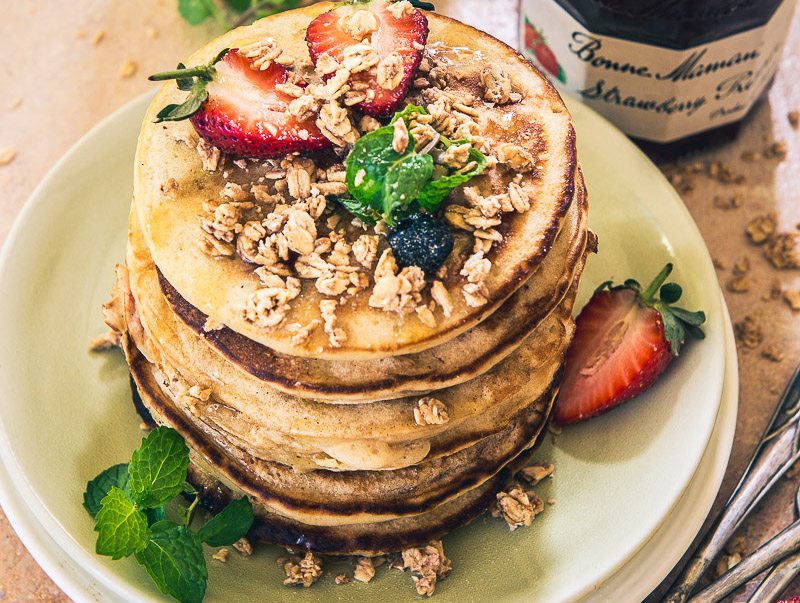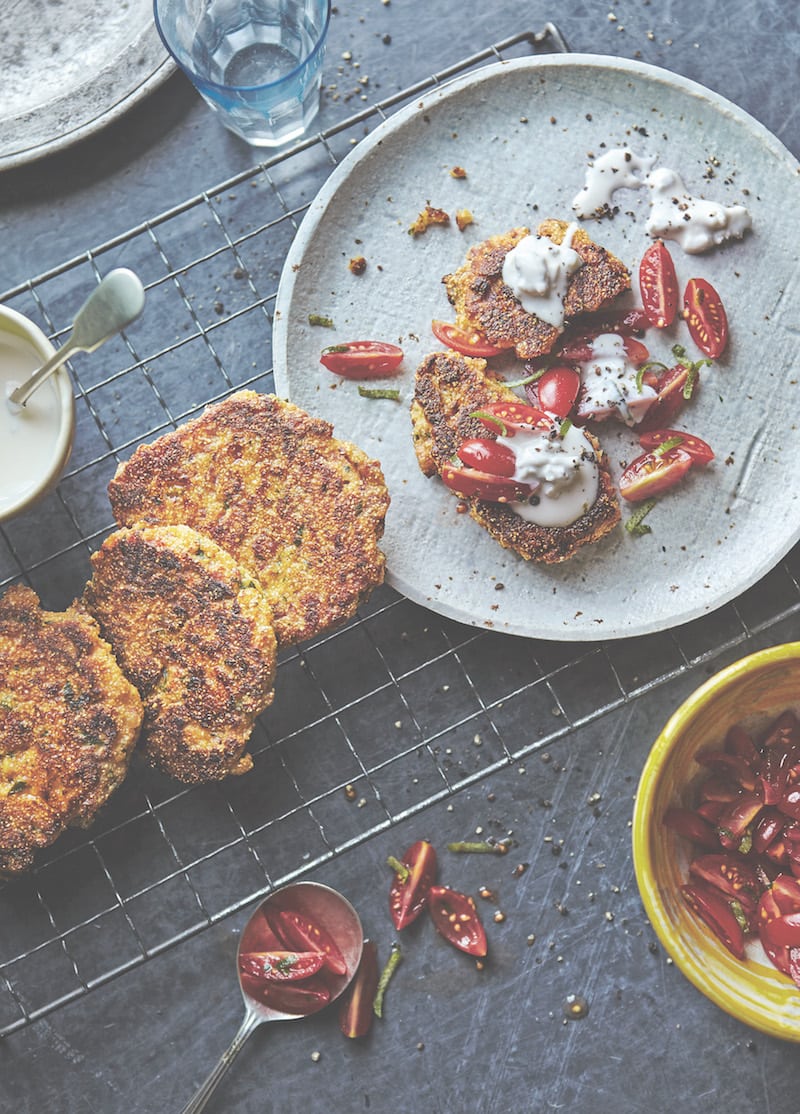 Spanish Cornmeal Chorizo Pancakes
From the Asturias region of Spain, these grainy pancakes are such a delight. Chewy, spicy and slightly sweet, top them with blue cheese, tomato and a lime salsa.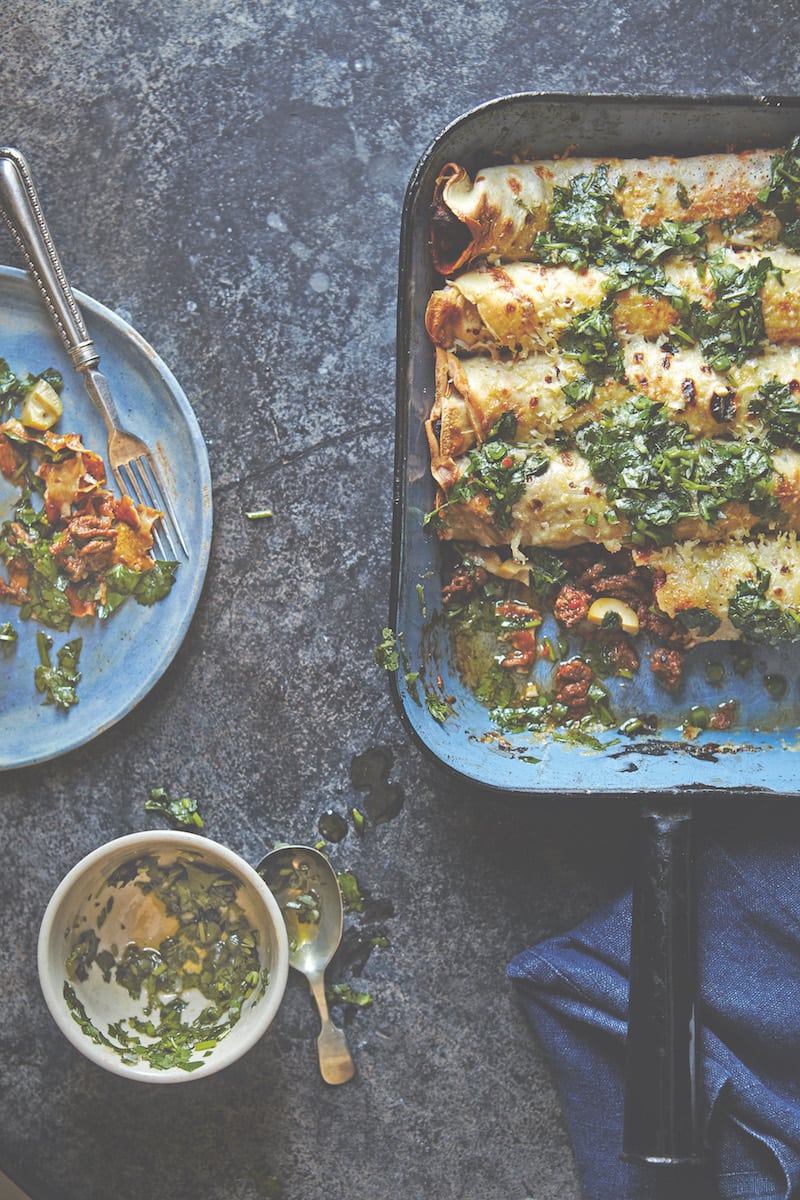 Brazilian Panqueta
These thin pancakes are folded up with spiced beef and chimichurri and baked until warm. This is some seriously delicious comfort food.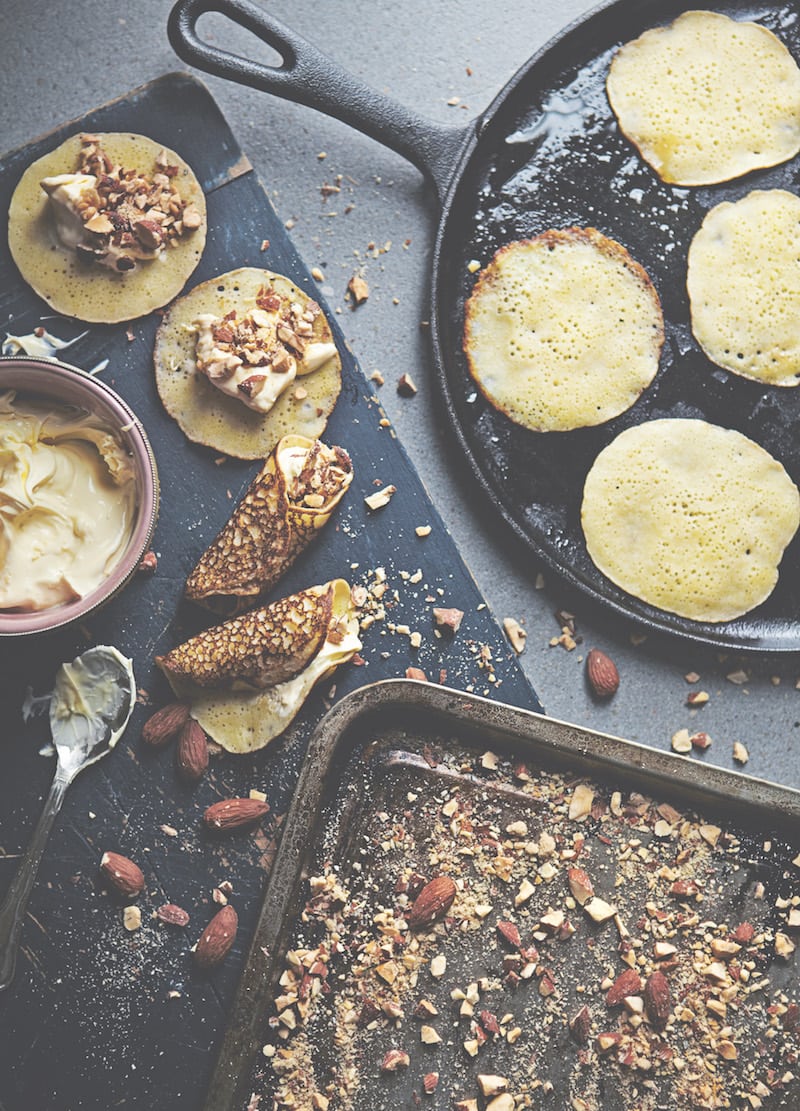 Arabic Atayef/Kataif Pancake
This dessert-like pancake is made into small, thin disks and rolled with a spiced almond and orange blossom cream filling.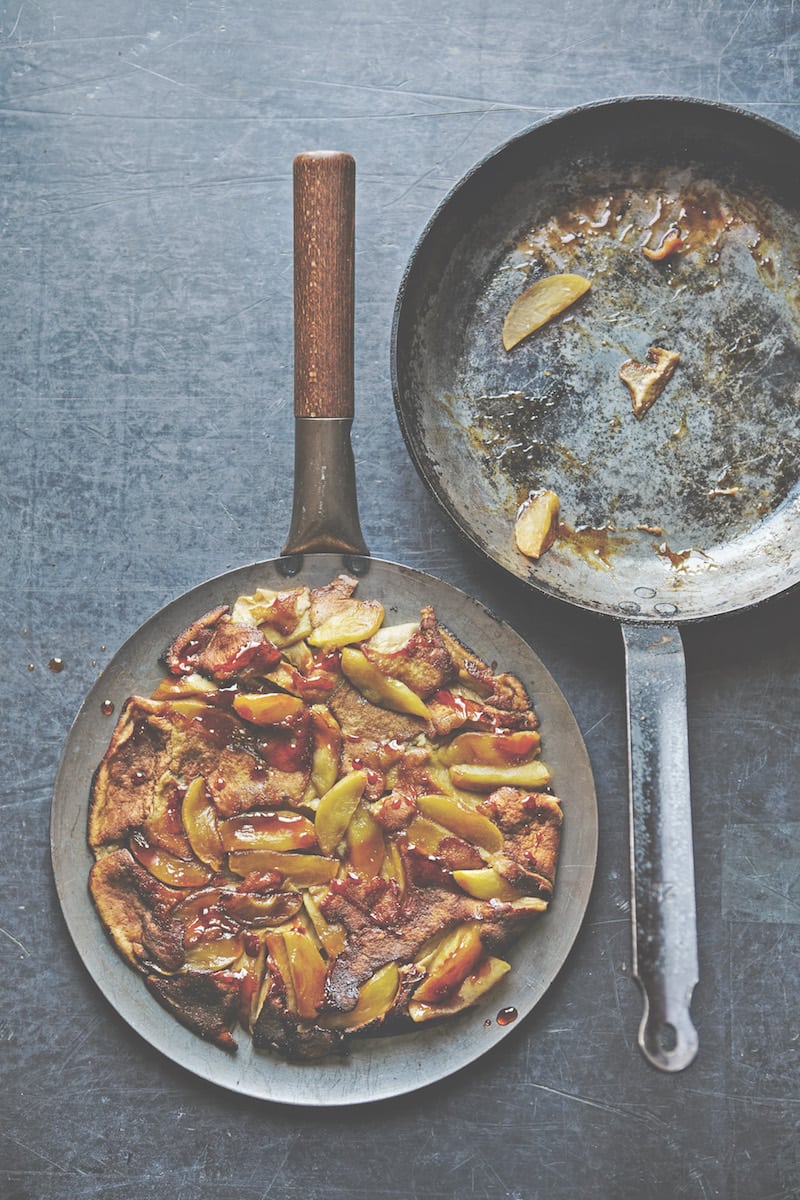 German Baked Caramelized Apple Pancake
This is one big, serious pancake. Caramelized cinnamon-apple slices are placed in the bottom of a pan an topped with a sweet batter and baked. It's the perfect dessert with whipped cream or ice cream.

All images from the cookbook are by Maja Smend.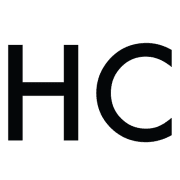 Honest Cooking
The Honest Cooking editorial team handpicks inspiring culinary stories to share with you that we think are beautiful. We strive to create an inspiring place for culinary exploration, salivating recipes, interesting personalities and stories.