Ring in the new year with this exquisite Chocolate Truffle Mousse. It's delightfully rich and satisfying.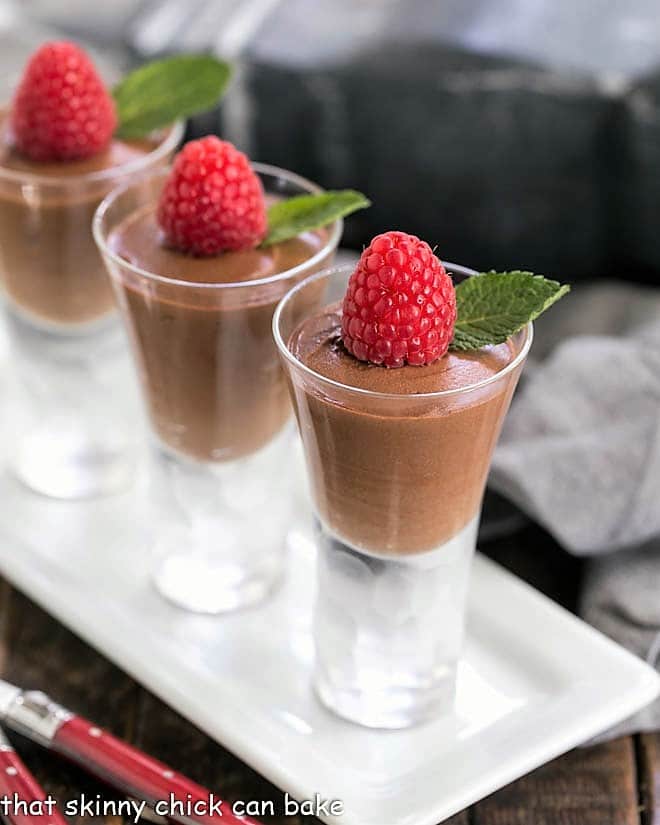 With all our relatives hundreds of miles away when I was growing up, we rotated holiday meals between our house and another family in the same boat. It was turkey for Thanksgiving, Christmas and Easter, but the desserts varied. Mrs. Verhoven's Mousse au Chocolat was one of my favorites!
I'm almost embarrassed to admit how many chocolate mousse recipes I've already shared on my blog. A blender version, one with cream cheese and many classic mousses with whipped cream and raw eggs. This incredible chocolate truffle mousse differs as there are eggs, but they are tempered, then heated to 160º alleviating the chance of salmonella. You're welcome!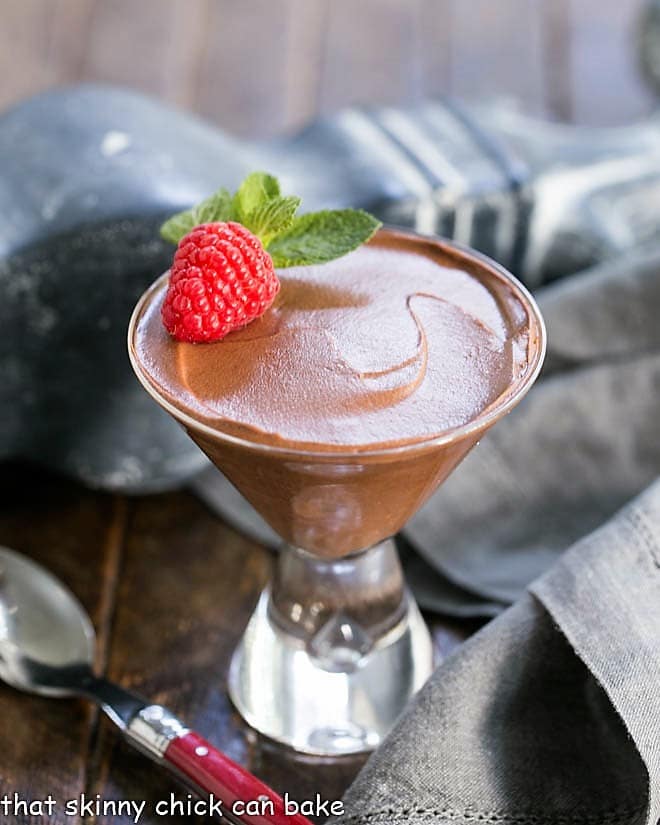 There are numerous recipes for a "classic" chocolate mousse, each with their own variations. The traditional French Mousse au Chocolat uses both the egg yolks and whites. The whites are whipped and folded into the chocolate giving a light and airy texture to the mousse. In my recipe, the yolks are gently heated after adding to the melted chocolate and the whites are discarded. Whipped cream gives this chocolate truffle mousse it's ethereal consistency.
Use a good quality chocolate as the better the chocolate, the tastier the mousse. I used semi-sweet chocolate, but bitter-sweet is nice for the dark chocolate lovers.
Flavored with just vanilla is lovely, but adding some orange or coffee liqueur would also complement the chocolate flavor.
"Folding" is a culinary term for mixing a lighter ingredient like whipped cream or whipped egg whites, into a heavier ingredient, like the melted chocolate mixture.
First, you add a bit of the lighter ingredient into the heavier ingredient. At this point you can whisk them together.
Then to fold, use a rubber spatula and in a circular motion, scrape a spoonful of the mixture from the bottom of the bowl and bring it to the top, then turn the spatula over, before beginning again.
Repeat over and over until all white streaks to disappear without compacting the mixture.
Plan ahead as this chocolate truffle mousse needs some chilling time.
Garnish with whipped cream, berries, grated chocolate and/or chocolate curls.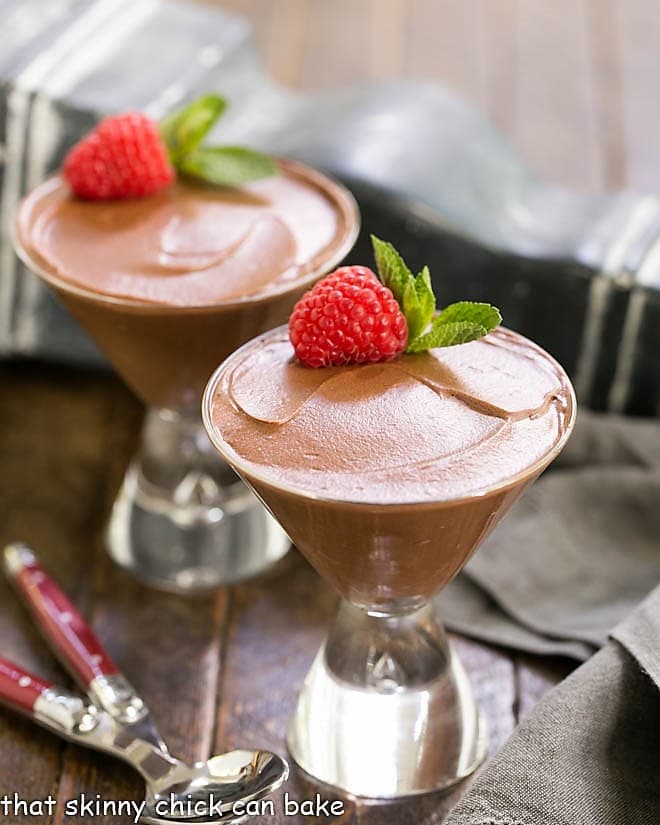 Click here for the full mousse recipe!
Looking for some other New Year's dish ideas?
Appetizers
Arepa de Huevo: Fried Corn Cake and Egg Sandwich – Mother Would Know
Cocktails
White Chocolate Eggnog Martini – The Redhead Baker
Main Courses
Spiced Meatballs in Tomato Sauce – From a Chef's Kitchen
See Also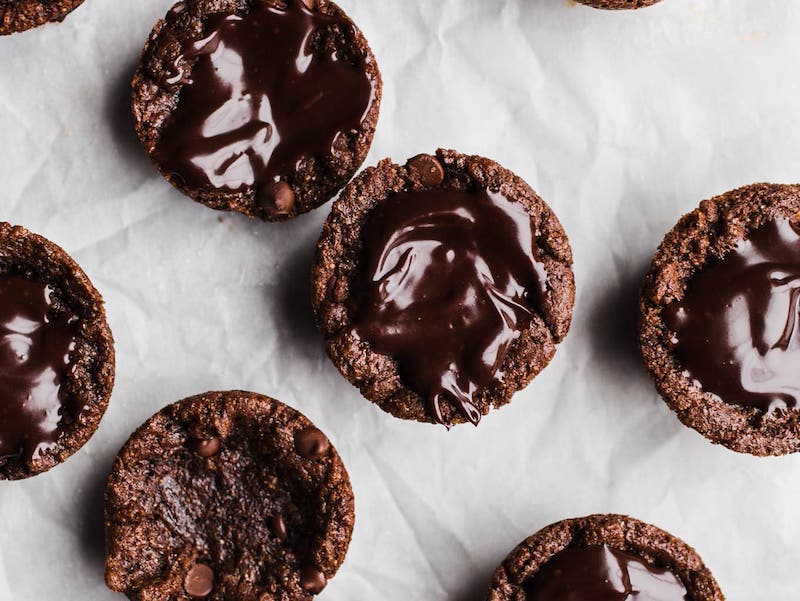 Bread
Homemade Crescent Rolls – Karen's Kitchen Stories
Side Dishes
Green Bean Casserole from Scratch – The Wimpy Vegetarian
Creamy Cheesy Potatoes – The Heritage Cook
Desserts
Cranberry Apple Pie with Grand Marnier Whipped Cream – Creative Culinary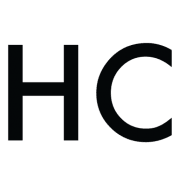 Liz Berg
My mom was an amazing cook, but she wasn't much of a baker. When my sisters and I yearned for a sweet treat, I turned to our trusty BH&G cookbook and zeroed in on the dessert tabs. My love of baking began in my childhood kitchen. I married a chocoholic and together we had 3 children with plenty of sweet teeth. I started my blog in 2010 to chronicle my baking journey.