It's apple season. October is National Apple Month. You just went apple picking. Here's what to do with all the apples you have in your kitchen. Check out these apple recipes we've fallen for.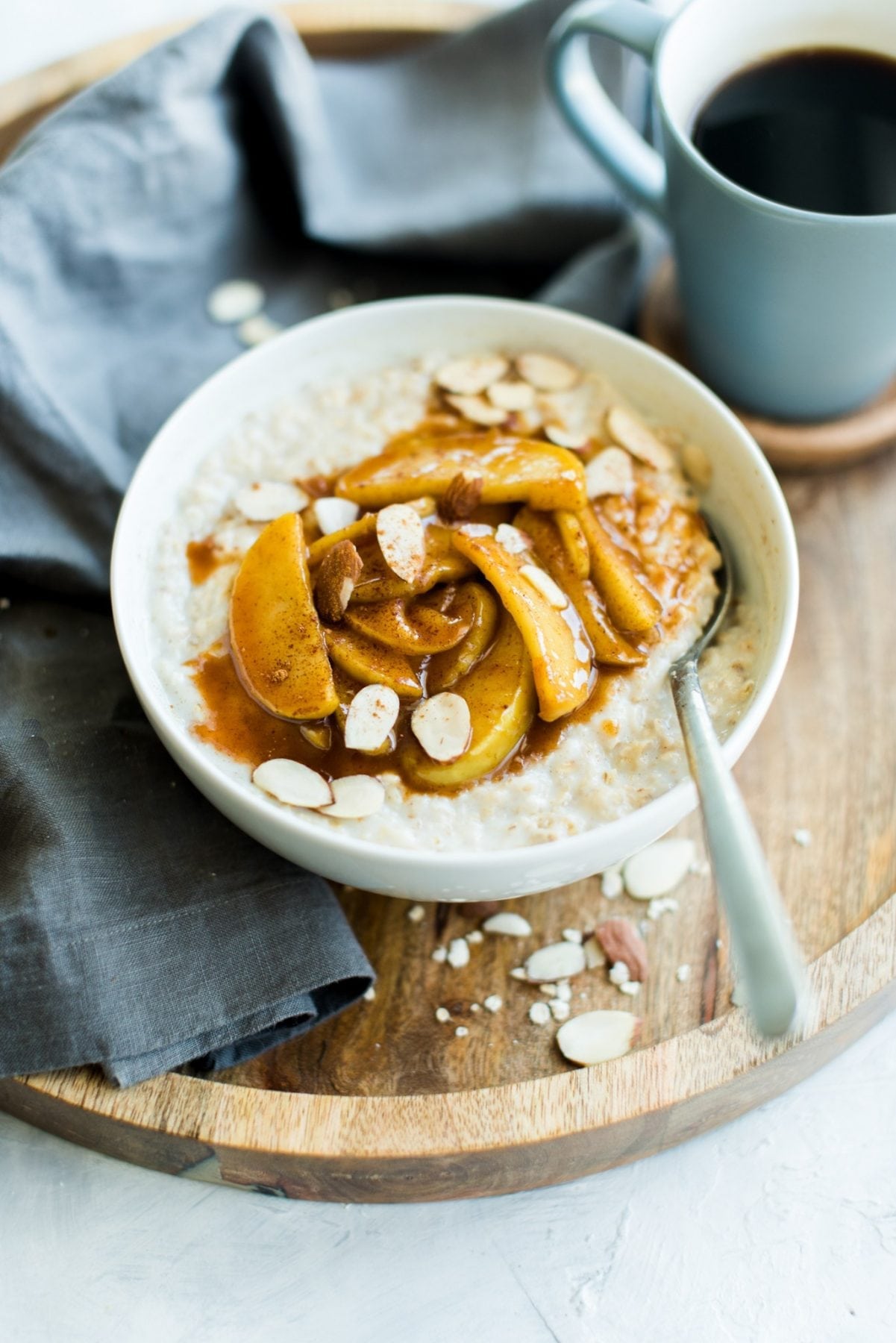 Caramel Apple Oatmeal
Make the caramelized apple mixture ahead of time and enjoy a fun and easy breakfast to start your day off right. See the recipe.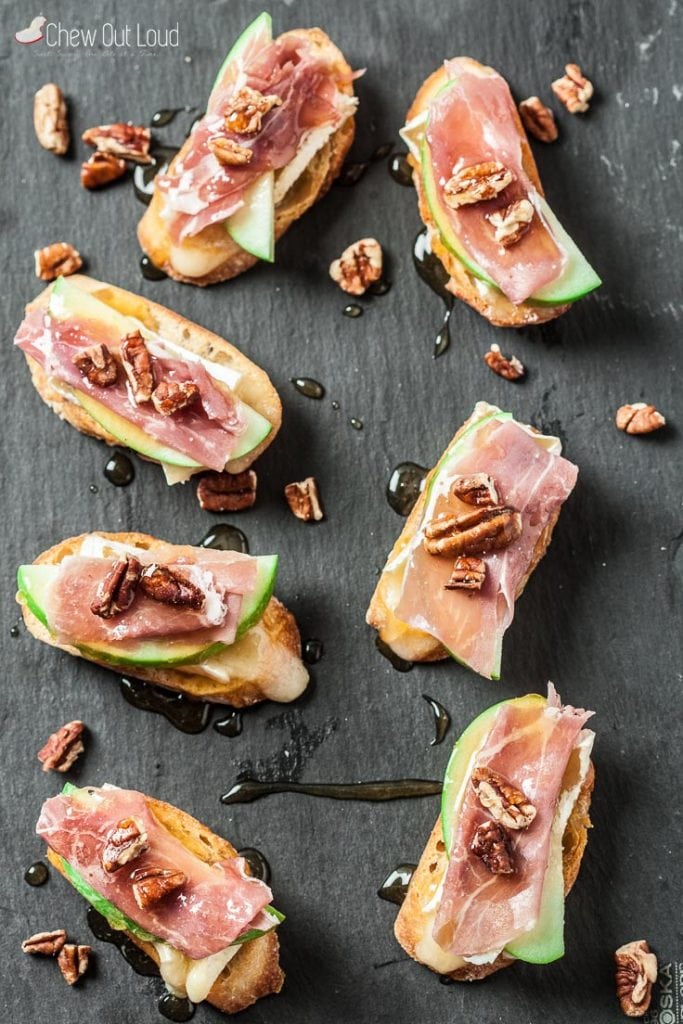 Apple, Brie and Prosciutto Crostini
These Apple, Brie and Prosciutto Crostini are the perfect appetizer. They're perfectly balanced – salty, sweet, creamy, and crunchy and so easy to make, even if you have to make a whole slew of them to feed a crowd. See the recipe.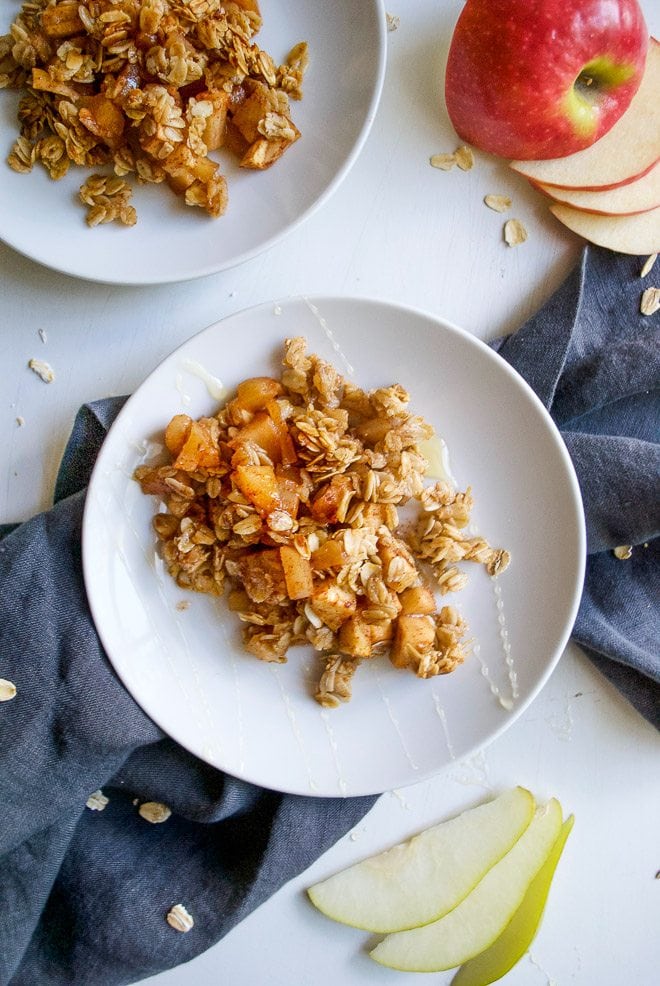 Pear and Apple Oatmeal Crisp
Warm up the kitchen with the beautiful aromas of this pear and apple oatmeal crisp served with a scoop of ice cream. See the recipe.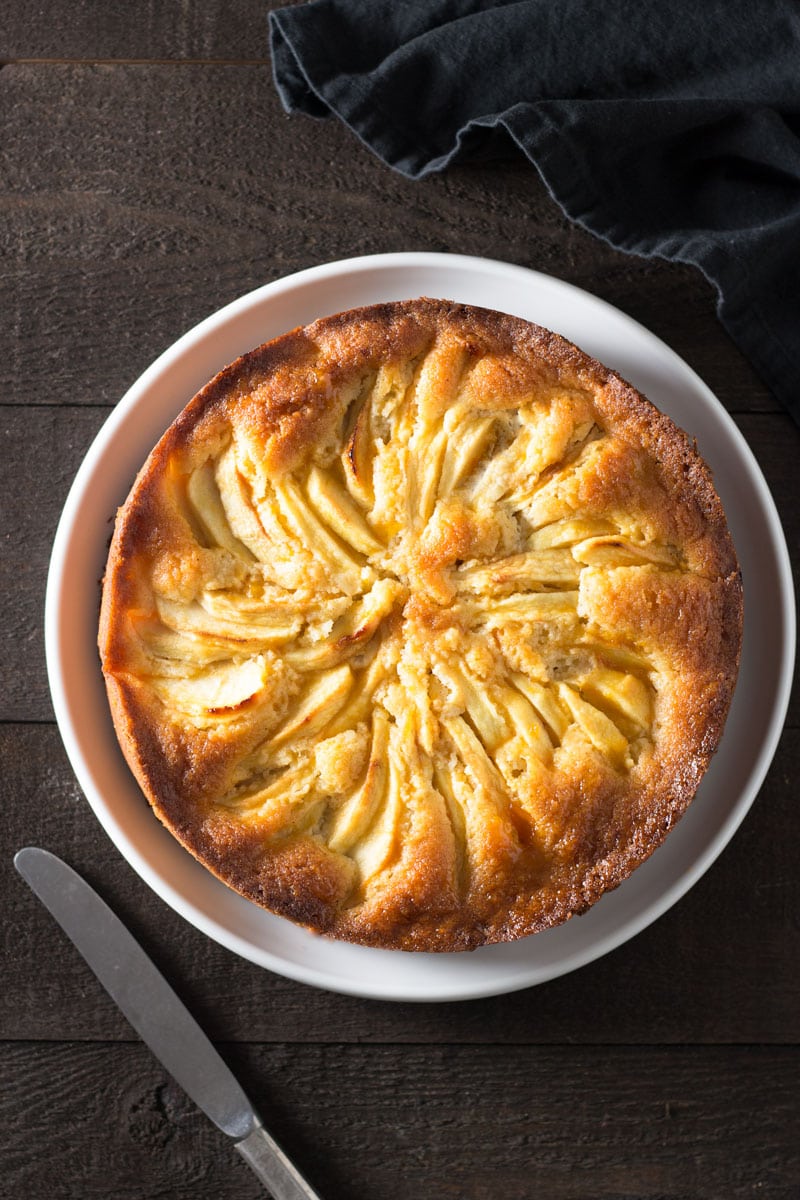 German Apple Almond Cake
This apple almond cake is my version of a popular German dessert called Apfel Marzipan Kuchen, which simply means Apple Almond Paste Cake. See the recipe.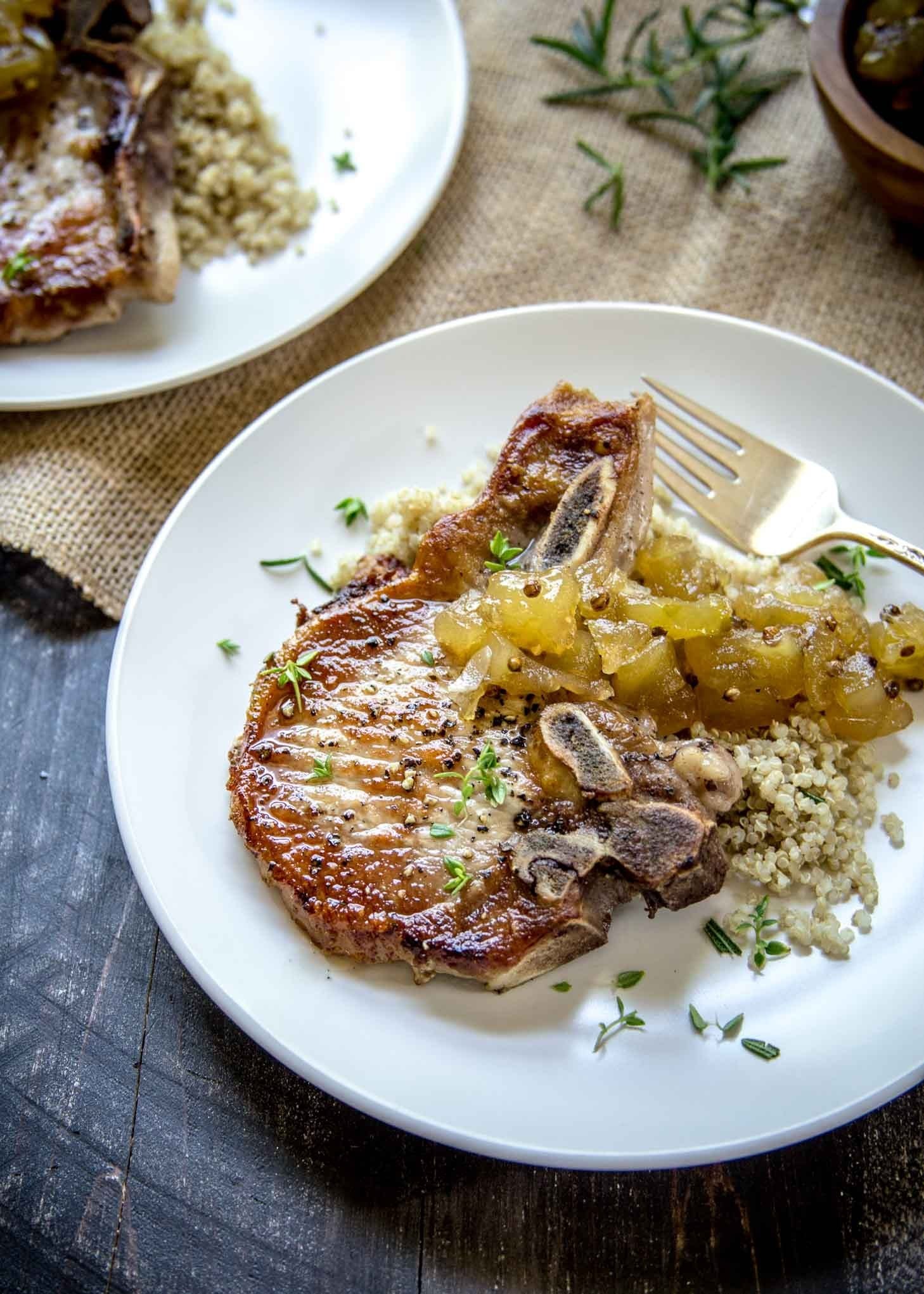 Apple Chutney and Herb Pork Chops
Simple, flavorful pork chops are marinated in herbs and garlic and topped with a tart apple chutney and paired with a red Beaujolais wine. A perfect first recipe for fall. See the recipe.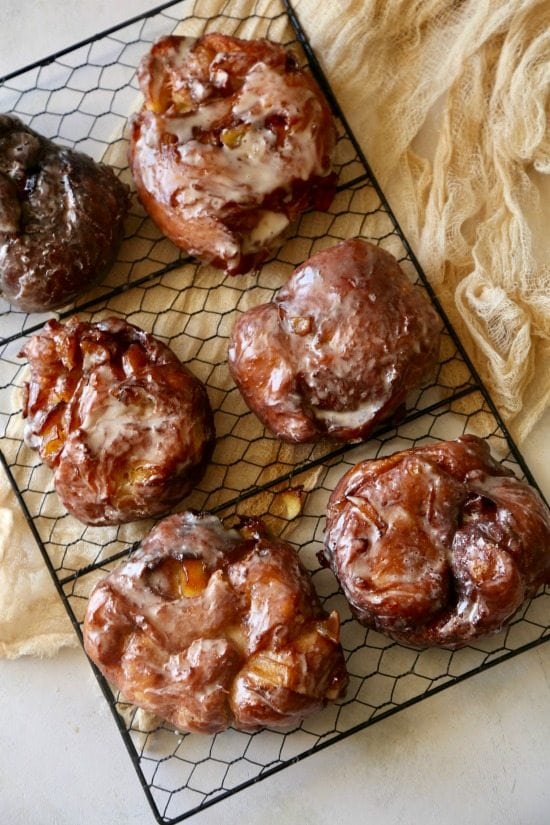 Homemade Apple Fritters
Just like ones from the donut shop, these maple glazed, homemade apple fritters are fried, sweet and so, so good. See the recipe.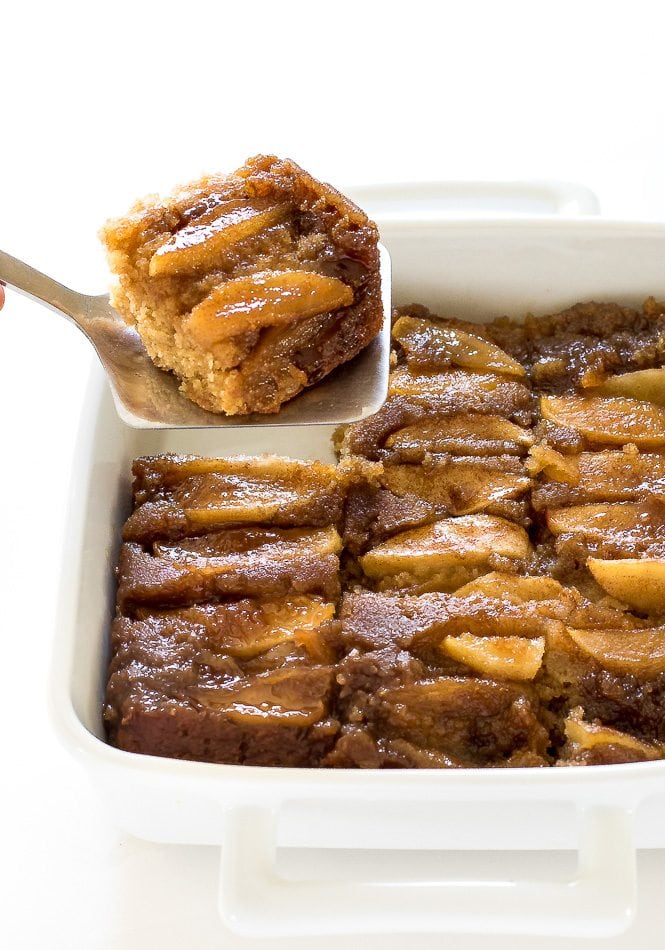 Spiced Caramel Apple Upside Down Cake
Dig into this tender spiced caramel apple upside down cake with a gooey apple topping that can't be resisted. See the recipe.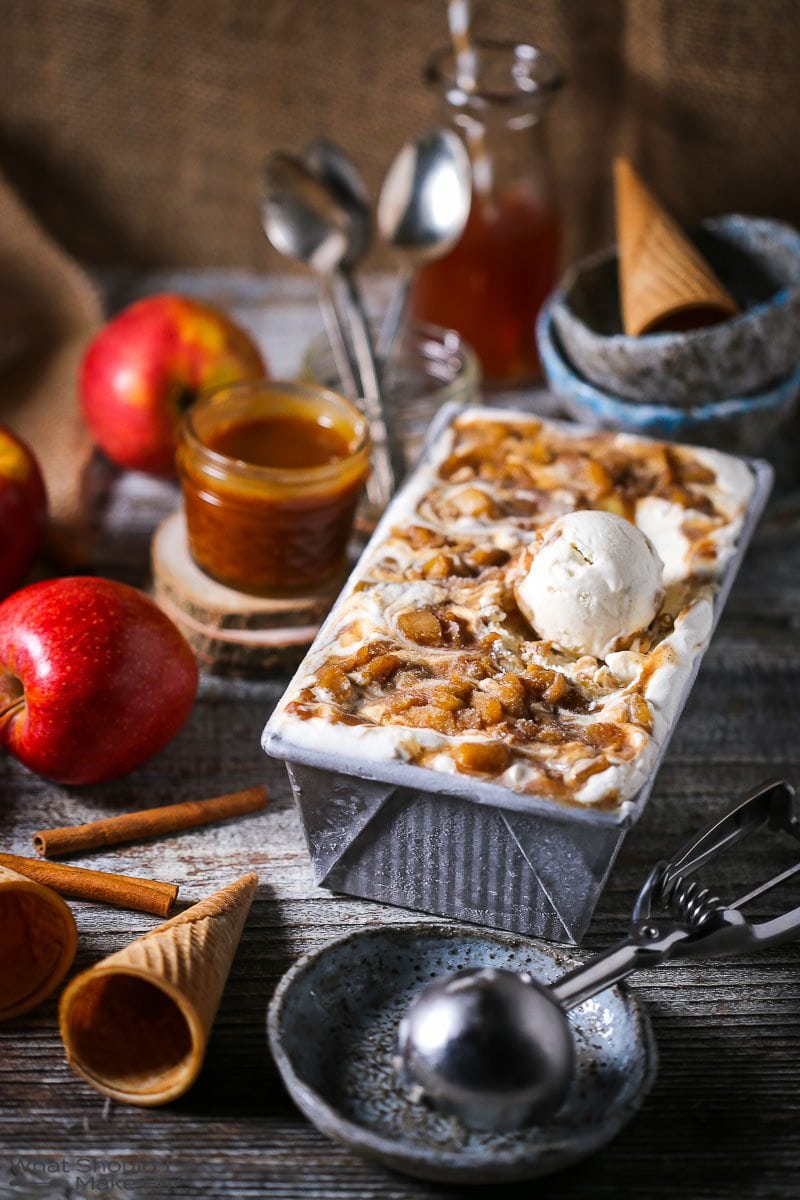 See Also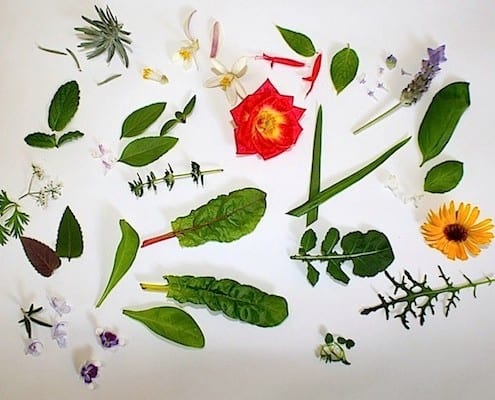 No-Churn Caramel Apple Cider Ice Cream
Caramelized apples and a homemade apple cider caramel are swirled into this easy, no-churn ice cream. A perfectly refreshing fall treat. See the recipe.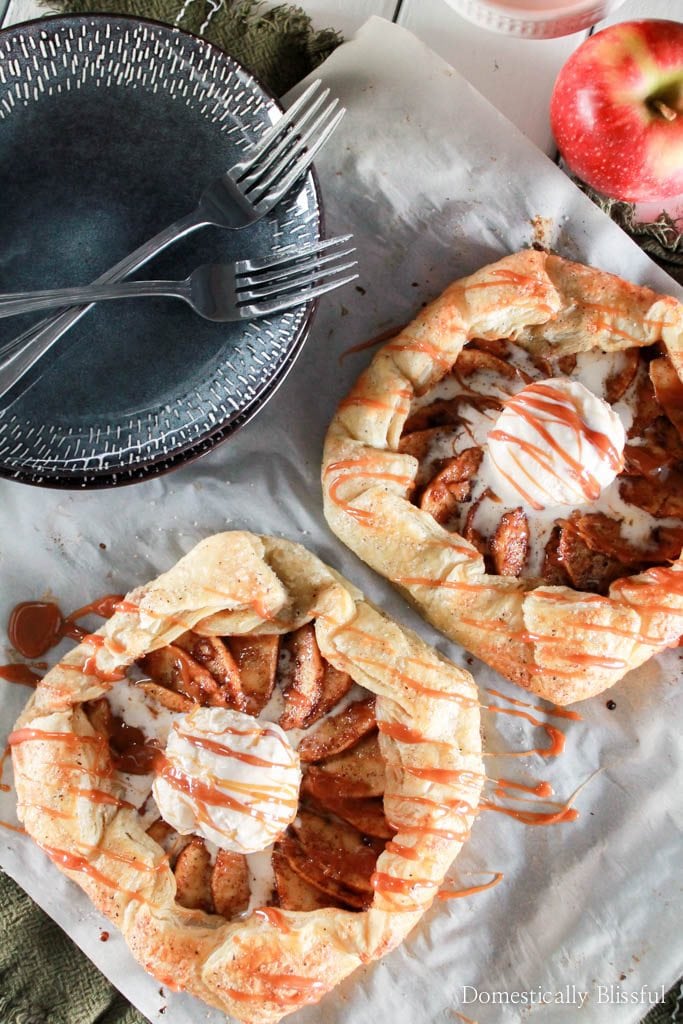 Salted Caramel Apple Galette
With a puff pastry crust, this just might be the easiest salted caramel apple galette you could ever make. See the recipe.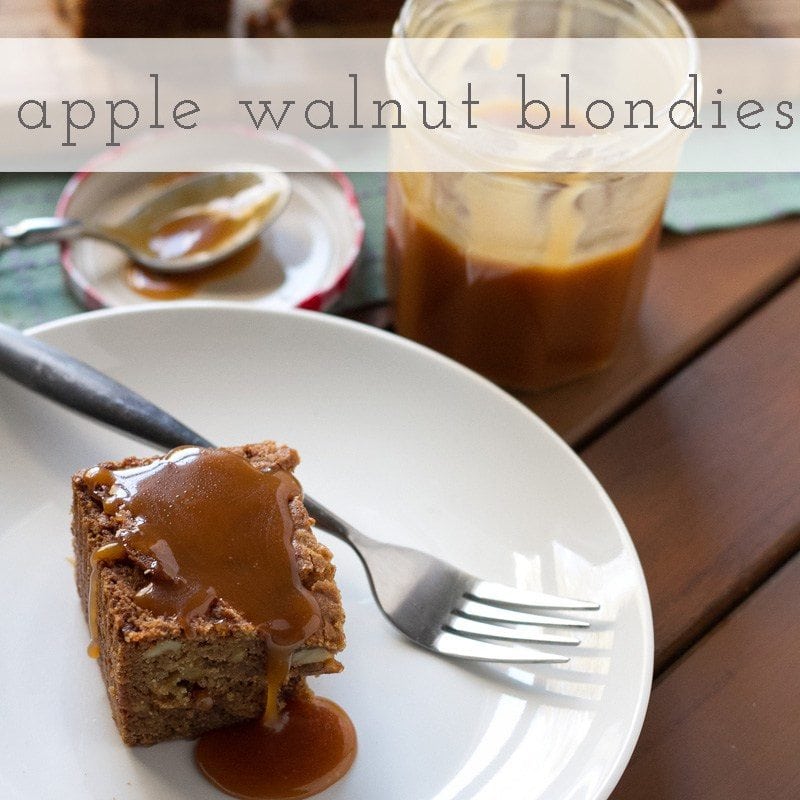 Apple Walnut Blondies with Whiskey Caramel
They're rich, decadent and can be made in one bowl. Introducing apple walnut blondies topped with a whiskey caramel sauce, a perfect fall dessert. See the recipe.
Bonus! We have one more we couldn't leave off.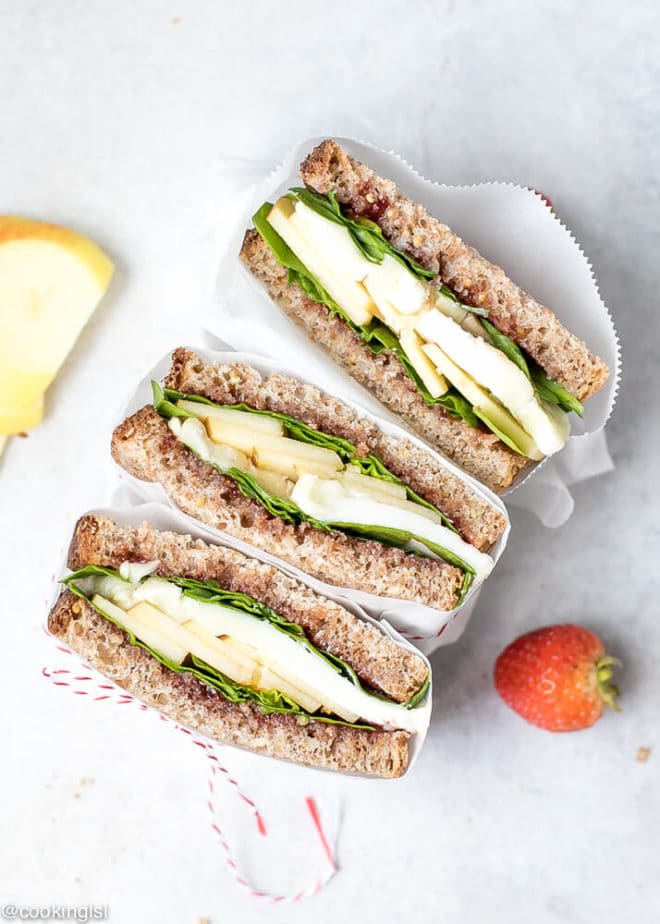 Perfect Packed Lunch: Apple, Spinach and Goat Cheese Sandwich
This vegetarian goat cheese sandwich is packed with sweet apples, spinach, strawberry jam and creamy Chevre D'Argental French goat cheese on a whole grain bread. It can be ready in less than 5 minutes and is the perfect sweet and savory combo to pack and take to work or school. See the recipe.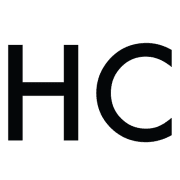 Honest Cooking
The Honest Cooking editorial team handpicks inspiring culinary stories to share with you that we think are beautiful. As an international online culinary magazine with the ambition to truly change the face of online food media we hope to create an inspiring place for serious culinary debate, salivating recipes, interesting food news and international food-fun.