Sponsored Post: Prosciutto di Parma is the King of Hams and we're celebrating the best prosciutto around with delicious recipe and cooking inspiration.
These Apple, Brie and Prosciutto Crostini are the perfect holiday appetizer. They're perfectly balanced – salty, sweet, creamy, and crunchy and so easy to make, even if you have to make a whole slew of them to feed a crowd.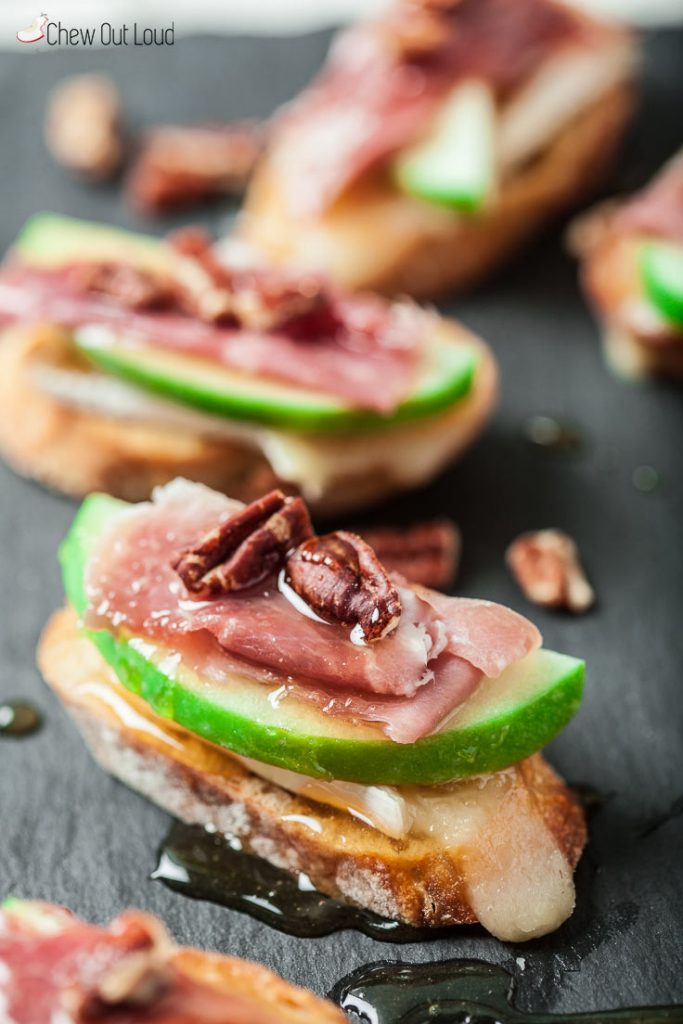 I might proclaim this every year, but each fall the holidays seem to arrive quicker than I remember it ever arriving. #theolderiget
With the holidays right around the bend, we're eagerly anticipating the most tender brined turkey, homemade cranberry sauce, make-ahead mashed potatoes, and winning pumpkin pie with surprise ingredient.
Not to be eluded are incredible appetizers that tempt the tastebuds and pacify growling tummies.
Cuz we all know our bellies are talking just as much as our voices while we socialize and wait for the big feast.
Today, Apple Brie Prosciutto Crostini has center stage. Cue the spotlight…
Is that not brilliantly fast and easy and yummy?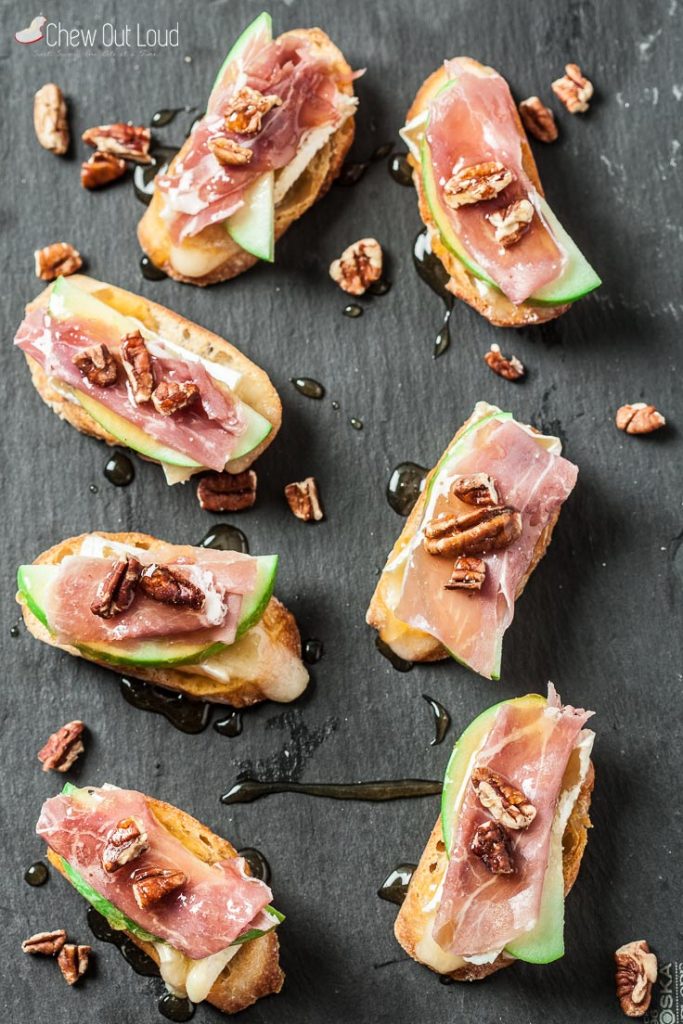 This luscious Apple Brie Prosciutto Crostini is ridiculously easy and quick to serve up. It's joyfully piled high with holiday flavors. It boasts something for everyone in each yummy bite.
We've got buttery crostini toasts topped with crunchy, tangy slices of apples. Which are then topped with creamy smooth Brie cheese.
Happily layer on the Prosciutto di Parma, which lends an irresistibly savory flavor to this holiday appetizer. With only four ingredients, specially-bred pork, and sea salt, Prosciutto di Parma is 100% natural and perfect for those who appreciate quality.
Top off your Apple Brie Prosciutto Crostini with the crunch of toasted pecans and the sweetness of pure honey.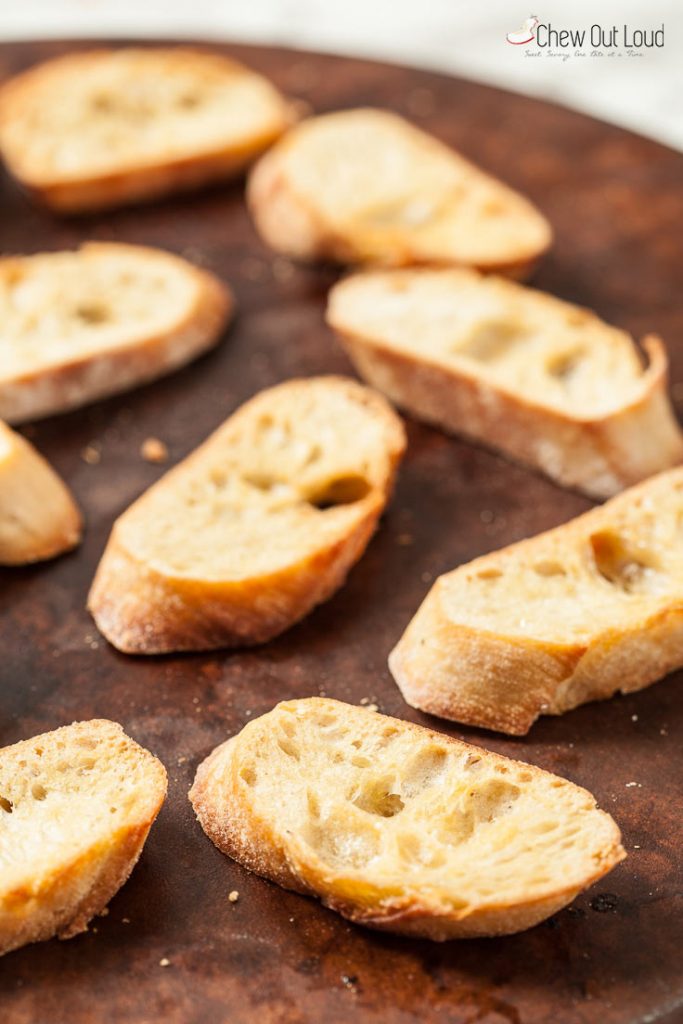 This is one holiday appetizer that comes together in no time and requires zero elbow grease.
Just toast, slice, and pile. These appetizers can be quickly made right on the spot or mostly prepared ahead of time.
The toasts can be done well ahead of time. Just slice up the rest of the ingredients and have your friends help you layer on the crostini goodies while you sip on delicious champagne punch.
Pair these Apple Brie Prosciutto Crostini with a crisp/dry Riesling, Gewurztraminer, or a dry Champagne for the ultimate holiday appetizer.
Amy Dong
Welcome to our kitchen! Here is the place where you'll find an ever-growing collection of all things yum. We're an active, hyper-busy family of six (including Miss Dog) -- we get how hard it is to put delicious 'n healthy food on the table every night! We do the recipe testing so your family will love what you dish up, and your friends will be begging for your recipes. Come on over and let's get cooking!