Delectable wine doesn't have to be outrageously expensive. Try a few of these elegant wines from different countries, without emptying your wallet.
Everyone loves imported wine from countries like France or Chile. At The Authentics Portfolio Tasting, we got the chance to try a vast variety of wine from around the globe. Here are a few that are highly sophisticated, yet affordable.
Domaine du Vieil Orme, Sauvignon Blanc Touraine, $9.33
A still white wine from Loire Valley, France is a classic when served chilled. With mild astringency, it's balanced with a faint fruity scent. A dry and slightly tart wine such as this would pair nicely with a creamy Alfredo pasta dish, with or without shrimp. Grilled shellfish like clams or scallops would also couple with it well .
Bodegas haarth, Bodegas Hearth Cabernet Sauvignon Certified Organic, $11.00
Here's a cabernet that's warm to the taste. This wine is made in Mendoza, Argentina. It's filled with a nutty fragrance similar to that of coconut. You might want to serve the rich, mild flavor with a juicy fillet mignon or a casual chicken parmesan dish.
Bodegas Valdelosfrailes, Val Verdejo, $7.33
This wine has a delicate astringency. It comes from Castilla y León, Spain and is made with Verdejo grapes. The floral and fruity aroma is just right, and not too overwhelming. You may find this to be a wonderful hors d'oeuvre wine. The lightness would be the perfect binary for nuts and cheeses such as manchego, an aged cheddar, or rich bleu cheese.
P. Argyropoulos, Psyche, $7.90
From Macedonia, Greece, here is a wine that is fine yet strong. While there are citrus and fruit notes, the long lasting finish contrasts from the initial scent and taste. With a bit of Greek mythology in mind, pair this bottle with an equally delicious Mediterranean seafood paella, or unique cured meats like prosciutto.
Blink Wines, Blink Sparkling (NV), $13.00
Sparkling white wine is great for a special occasion. This particular bottle is imported from the Aegean Islands of Greece. It incorporates fruity and floral flavors. Hints of melon and berries come through more and more in every sip. The ornate bubbly would be excellent with a cheese platter, or a decadent dessert. Try it beside a creamy cheesecake or rich chocolate mousse.
Cantine Paradiso, Negroamaro Puglia, $10.50
You can't go wrong with an Italian red. From Puglia, Italy, this wine has a deep and rich oaky flavor. A strong finish with long duration is what makes this bottle memorable. Pair the red with a bold, barbecued meal. Smoked meat will compliment the full-bodied nutty accents of the wine.
Eikendal, Cuvée Rosé, $8.00
Wind down with a soft rosé. Here is a wine that's from Western Cape, South Africa. It's made with 99% Merlot grapes, and 1% Petit Verdot. This floral rosé is extremely light and versatile. Slowly sip through this bottle with any dish. Whether you're eating cheeses, meats, nuts, creamy pasta, seafood, or dessert, you'll find that this wine is an all around dish pleaser.
Merwida, Cabernet Sauvignon, $13.33
Enjoy a cabernet from Western Cape, South Africa. It's powerful presence is known with a pungent walnut aroma. The astringent finish is warm, leaving behind juicer notes. This wine would be well balanced with a savory cheese platter, or a palatable duck dish. Indulge in the rich flavors of the food and wine as they meld together.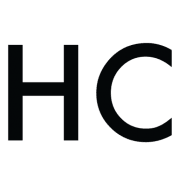 Ashley Smith
Ashley was raised on Guatemalan and West Indian cuisine; both backgrounds are filled with vibrant flavors and spices. Working at a French bakery in the past--and getting introduced to craft beers and cheeses during her time at the University of Vermont--has piqued her interest in experimenting with food.