Vegetarian: Pulled Mushroom Tacos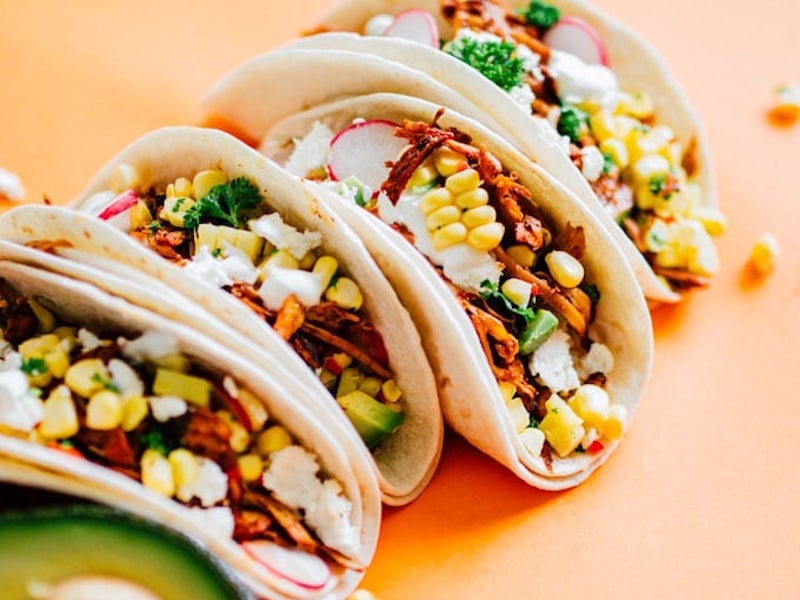 These vegetarian tacos are loaded with adobo-spiced pulled mushrooms (which have the same texture and taste as pulled pork) and a fresh corn ceviche that adds sweet crunch. Best vegetarian taco recipe of all time? Quite possibly.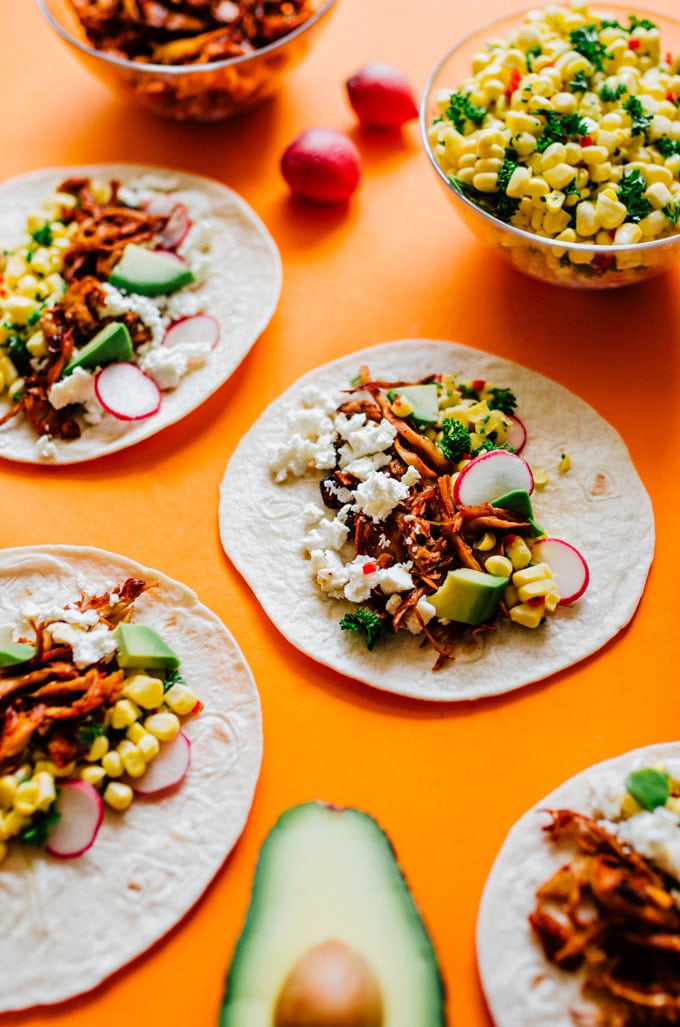 You all know how I've been *obsessed* with pulled "pork" mushrooms for a few weeks now, right? Well I'm coming at ya again with yet another way to use this magic stuff. Because it's just so perfect on everything and I'm on a mission to prove it to you. So today, we taco.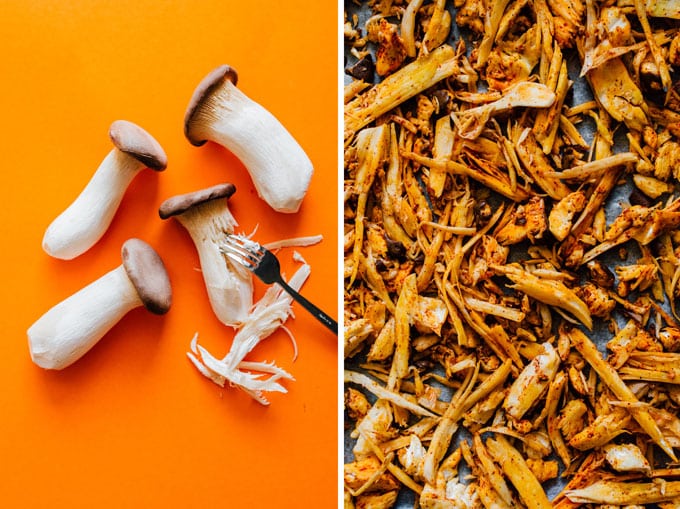 The classic BBQ pulled mushroom we made a while back has you bake your shredded mushrooms until crisp before tossing with BBQ sauce. We're changing it up a bit today, dressing our shrooms with a spoonful of chipotle in adobo sauce to give that perfect hint of heat.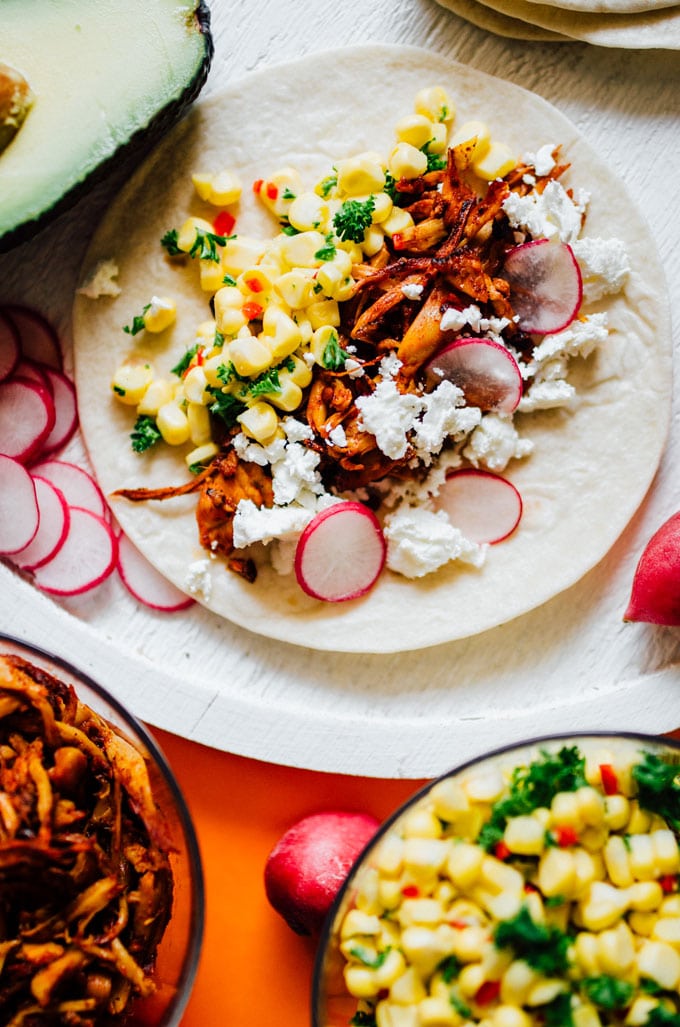 Then there's the corn ceviche. Rather than cooking the corn, we're going to leave it fresh and crunchy to add some contrast to our soon-to-be best ever vegetarian tacos. We're taking a note of inspiration from Sprouted Kitchen, who's herby fresh corn ceviche inspired the simple topping for these tacos. Ready for the best vegetarian tacos of your life?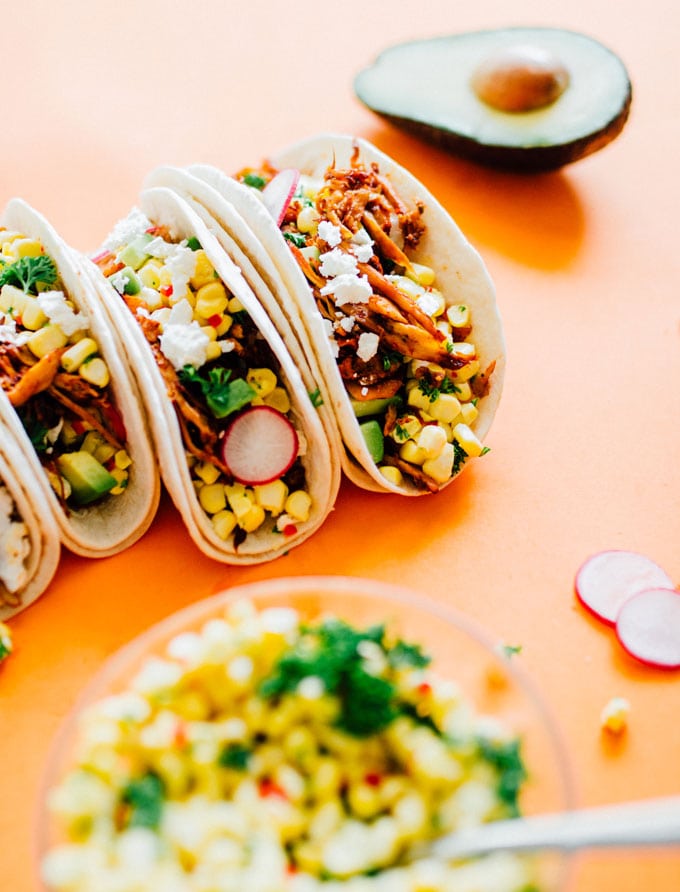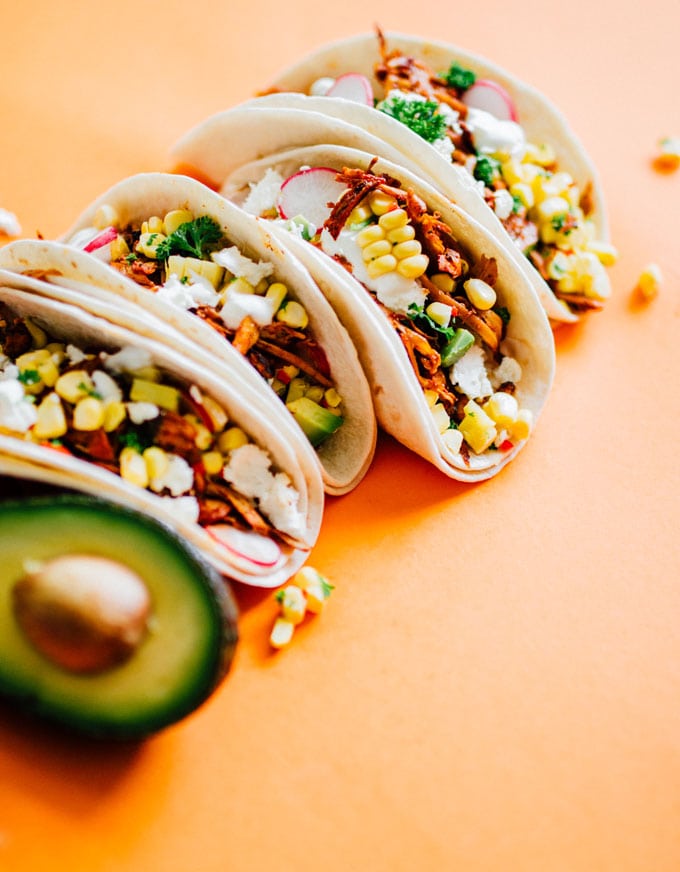 Sarah Bond
An Alaskan self-taught cook and nutritionist by trade, I love all things food and health. When I'm not exploring new ways to cook up healthy ingredients, I'm romping around the Netherlands, my new stomping grounds!