A girl from modest upbringing achieves a degree in biochemistry, becomes a patron of the ballet, a national celebrity and creator of a game changing restaurant. Tolstoy couldn't have written it better. Meet Matilda Shnurova.
When I first heard about Matilda Shnurova, it was some years ago when attending a function in Moscow with the conversation being Russia's future in gastronomy and in which direction it was going. "You must go to Saint Petersburg", my Russian friends told me. "Things are more creative there. In Moscow, it's all about the money."
Moreover, they spoke of this young woman: a celebrity, fashion icon, patron of the arts and owner of the city's most coveted restaurant. Naturally I was intrigued. Two years later I had the pleasure of spending a couple of days with this unimpressed, yet kind and humble entrepreneur who so effectively puts action behind her words, thus serving as role model for many Russian women within the country's growning restaurant industry.
In the food world it's mostly the chefs that are the ones praised for pioneering or revolutionising what and how we eat. But as often as this is true, some of the unsung heroes are the people who find themselves as financial and front of house creators instead of over the stove. One of these is Matilda Shnurova, who has pioneered the slow-food way of thinking in Russian cuisine. You just didn't know it.
But for the Russians, Matilda Shnurova needs no further introduction. She is well known as one half of one of Russia's super couples, having been married 11 years to rock star Sergey Shnurov, lead singer of popular rock band Leningrad. But now she is making her mark as a talented food entrepreneur, having created one of the most trailblazing restaurants in Saint Petersburg. She has placed the focus firmly on local products and a re-imagined version of traditional Russian cuisine.
Igor Grishechkin is the creative Executive Chef responsible for creating the jaw-dropping dishes at CoCoCo. But his talent is just 50% of what makes the coveted restaurant so popular – the yin to his yang is undoubtably Matilda.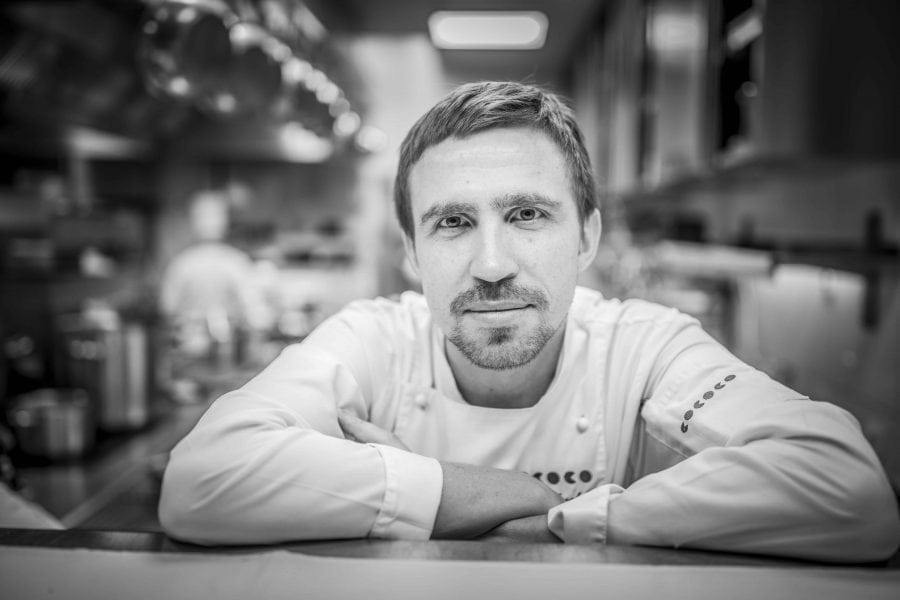 Born in the southern part of Russia, Matilda moved to Moscow at the age of 16, where she lived for five years before settling in Saint Petersburg. With a background in biochemistry, she quickly found out it was hard to balance her academic career with her lifestyle as one half of the Russian Brangelina.
But instead of relying on her fame and fortune to live a Real Housewives of Saint Petersburg-esque lifestyle, the driven and entrepreneurial Matilda turned to her childhood passion of cooking.
"It started in my childhood, when I was introduced to very rich diversity in food. Even in the difficult times of Russia like the economic crisis of the 90s we had no problems with food. My mother and grandmother would buy fresh food every few days from the market and they would cook with only the freshest fruits and vegetables. We had vegetables and fruits until very late autumn, when the climate would change. I only remember fresh and organic products from when growing up."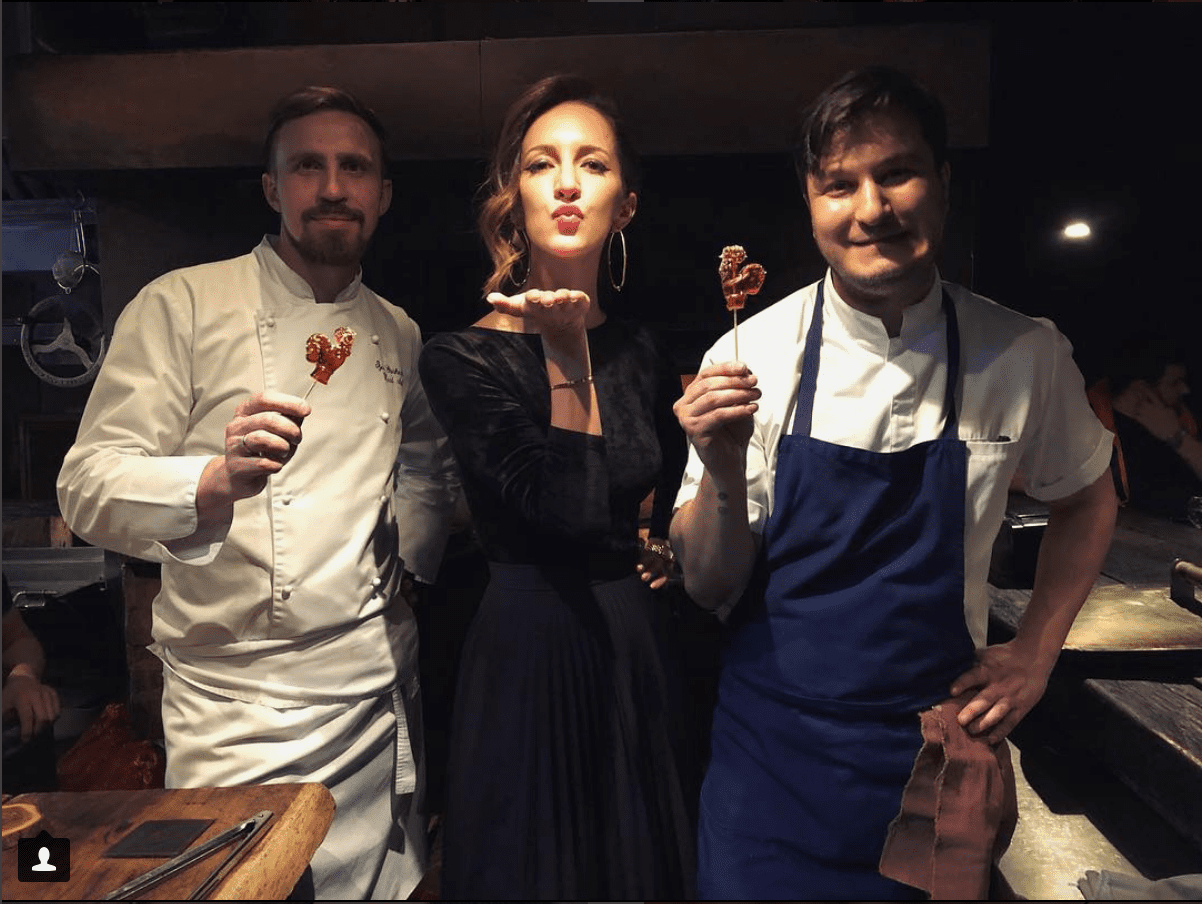 This early introduction to food stayed with Matilda, who has always had an interest in nutrition and the importance of knowing exactly what produce you should put into your body. Looking back, she realises this was also one of the forces that drove her to an education in biochemistry. It was a way for her to turn her proverbial organic and biodynamic lemons into lemonade.
Entrepreneurship across different industries
After getting acquainted with the ins and outs of the hospitality business through a bar she had invested money in, Matilda was ready to level-up. The meeting with Igor sparked the flame.
"Igor had recently moved to St. Petersburg from Moscow and was working with farmers' cooperative LavkaLavka. I was already very fascinated with LavkaLavka and how they were organising Russian farmers and using local products. Igor was very talented and I saw the opportunity to open a restaurant where we focus on local Russian produce, bought directly from the farmers."
Soon after she created the concept of CoCoCo, with a clear vision and mission. Just four months later they would open their doors with a revolutionary concept: to rethink, represent and reorganise Russian cuisine.
Although prominently known for her work at CoCoCo, this wasn't however Matilda Shnurova's first business endeavour. Her keen eye for spotting a demand in the market is displayed in her first project, when she opened a ballet school in 2010. The idea came from her interest in the world of ballet and the lack of opportunities that the city had to offer.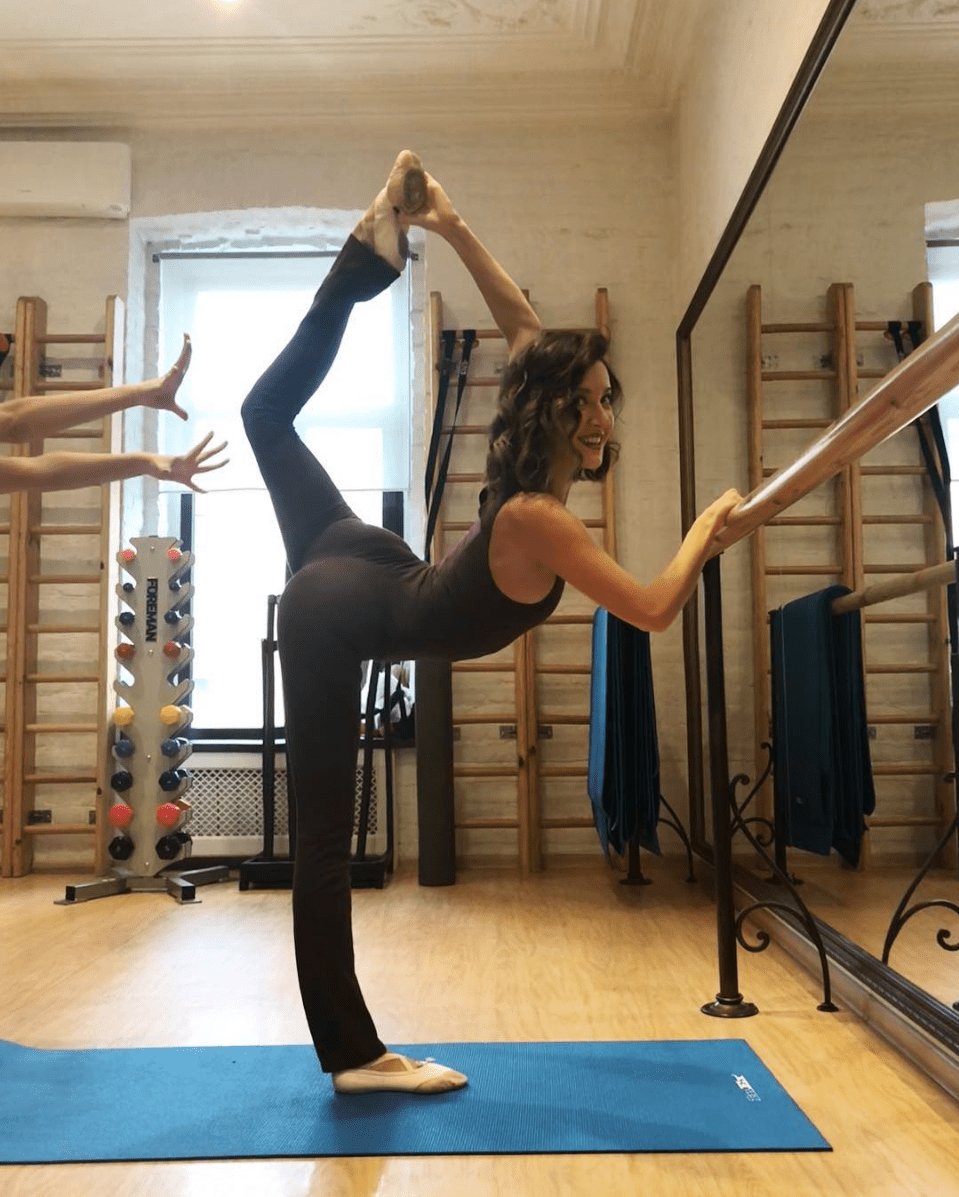 "I never studied ballet as a dancer, but it was an important hobby for me. When I moved to St. Petersburg I found it peculiar that there was no ballet school that offered the art on a level for people like me. Instead of crying over spilt milk I thought that if there was nothing on offer here, it didn't mean that there was no market for it. I did some market research and in 2010 I opened the school named 'Isadora'", Matilda says, she adds that the Saint Petersburg has the Alexandrinsky Theatre and the Mariinsky Theatre, both two internationally acclaimed theatres.
Both Isadora and CoCoCo grew very successful with Isadora quadrupling in size and CoCoCo moving to a much more upmarket and lavish location.
"We are very fortunate. When we started we had only 50 seats plus 20 in the bar. After three years we got so successful that we had to move. We are now the restaurant to the Sofitel Hotel in Saint Petersburg (previously operated by W Hotels). Right next to the Four Seasons, Astoria Hotel and close to the Grand Hermitage, so in a beautiful and extravagant area of the city", Matilda says and adds that the road to success took blood, sweat and a good amount of business acumen.
To secure the location, Matilda presented her vision to the board of directors of the hotel. Impressed with her presentation and vision, they signed the papers, catapulting CoCoCo into servicing an astonishing 15,000 guests a month from breakfast through to dinner.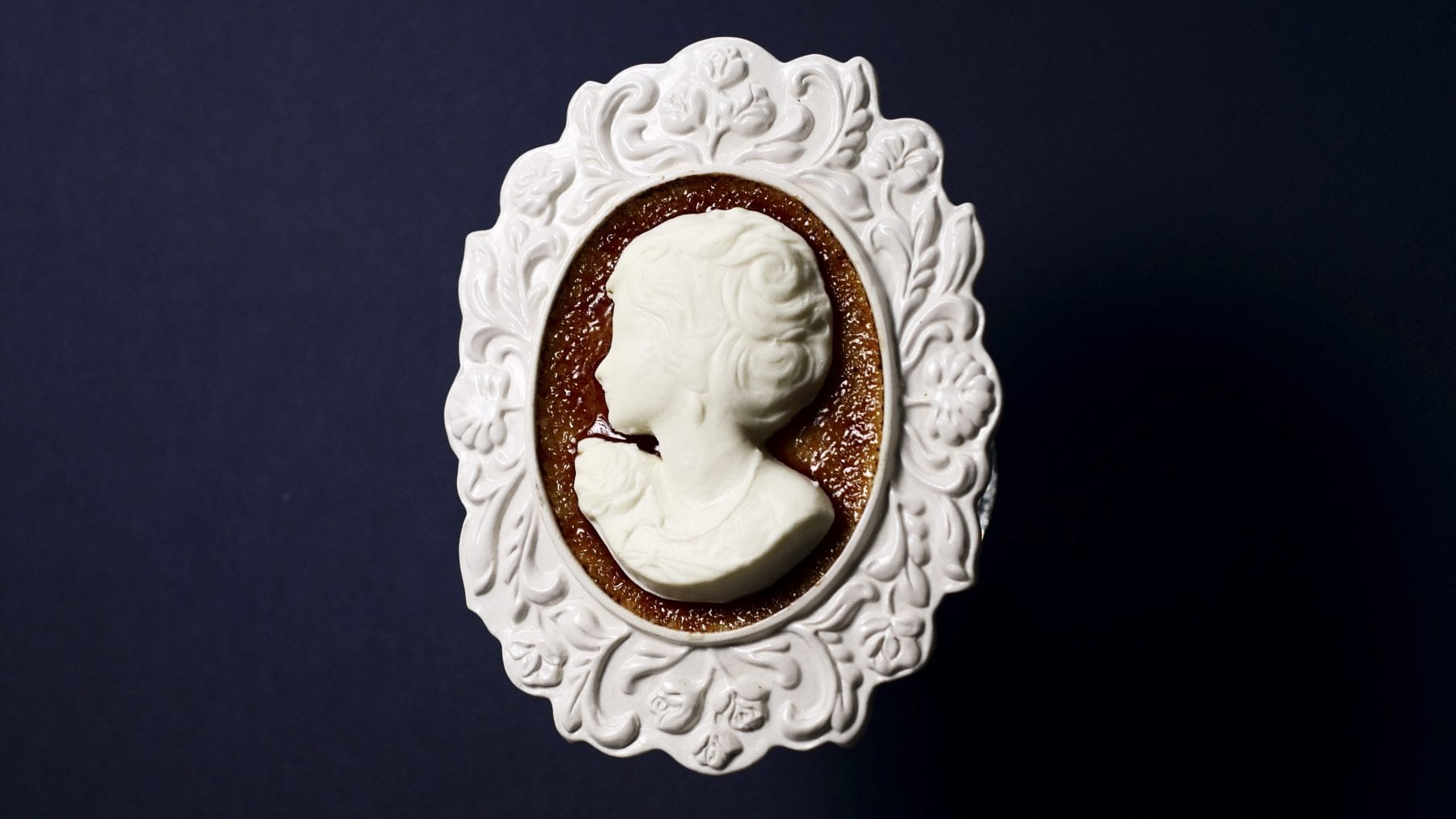 The evolution of Russian cuisine
The restaurant has definitely shown that Russia is not just a one trick pony and has alot to offer, like Moscow's beloved White Rabbit. Since their opening in 2012, CoCoCo has brought attention and focus to slow food and biodynamic produce, and placed it at the forefront of Russian consciousness – unlike any other restaurant in Russia before them.
At a time when all restaurants bought their products globally and restaurant owners and chefs didn't want to work with local farmers, because it was difficult to control the quality and quantity, CoCoCo swam against the stream.
"It was only 6 years ago we opened, but it was a very different time. Now it's a different ball game and everyone does it. I understood that the main thing in a good meal is the ingredients", Matilda says and elaborates:
"The thing is that normal produce tastes different depending on where it's from. Tomatoes from Russia have a different taste, shape, colour and texture than, for example, those from Italy. I knew this would be a hugely challenging climate, but if we succeeded we would reap the benefits."
Press play and experience the kitchen at CoCoCo.
But what is it exactly that makes Russian cuisine stand out? We have no difficulty pointing out typical dishes from France, Italy, Japan or America, yet the Russian food DNA is not that apparent. Matilda explains that it comes down to some very basic things.
"Well firstly it is very high in calories because Russia is a cold country and we need that extra layer of fat to keep us warm. It has been like this since the dawn of time. It is very similar to Scandinavian cuisine as we have a lot of the same ingredients, and are climatically similar. The techniques are very different, which again comes back to our very harsh climate. Because of our long winters, we have a long history of preserving food, which is very original and unique to us. We often ferment, dry and pickle food.", she explains.
This is what you also get at CoCoCo. 25 years ago when foods from other countries started really coming to Russia, a lot of people were interested in trying these new and unique flavours. According to Matilda, there really wasn't any restaurant that focused on Russian cuisine.
What CoCoCo does is that it takes the traditional ingredients and techniques of Russian cuisine but makes them modern and interesting – giving the rich Russian heritage a second breath, making it popular amongst hip millennials now too. It's Russian food presented anew.
"Plus, Russian food always gets better when it's washed down with a strong vodka", Matilda adds with a laugh.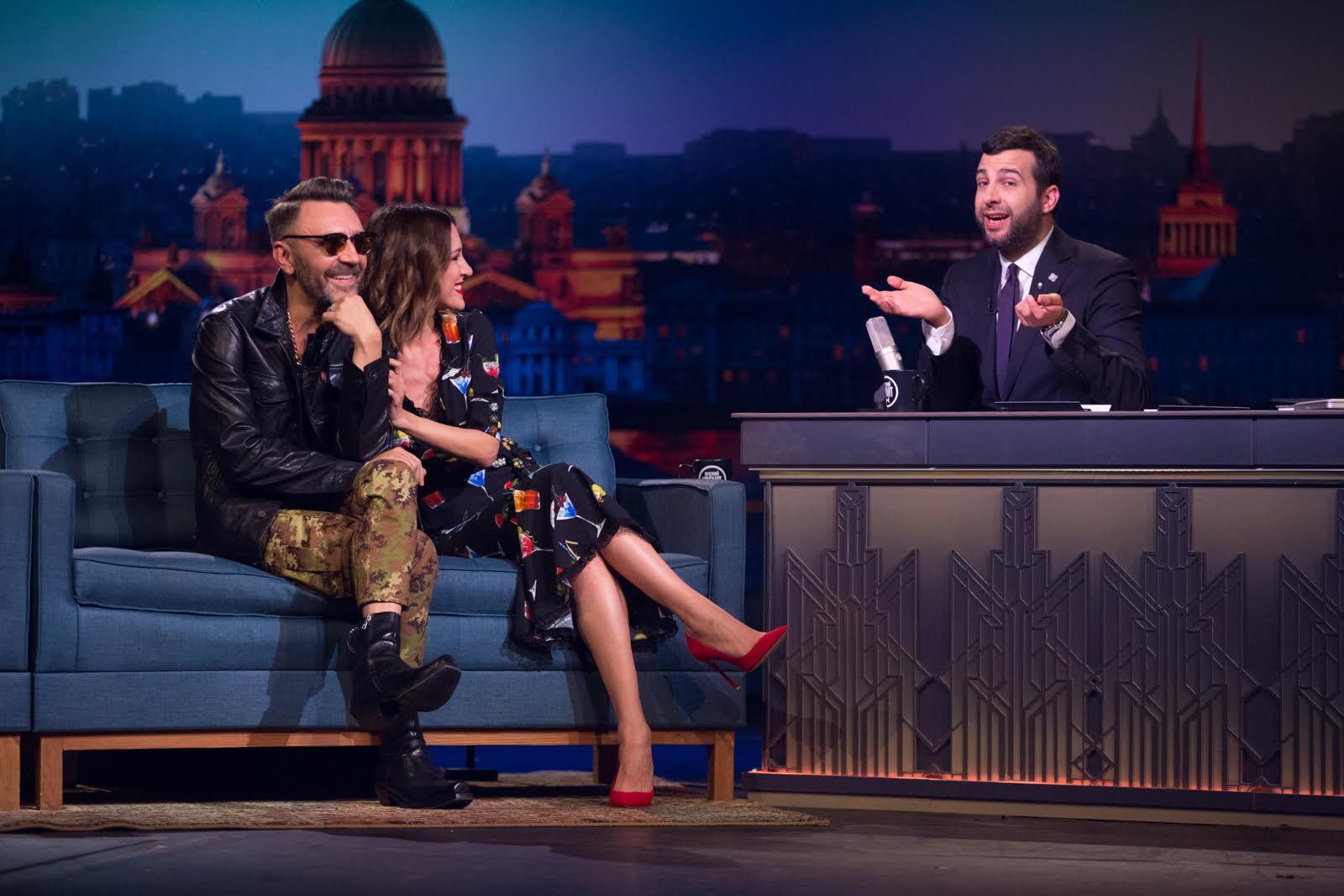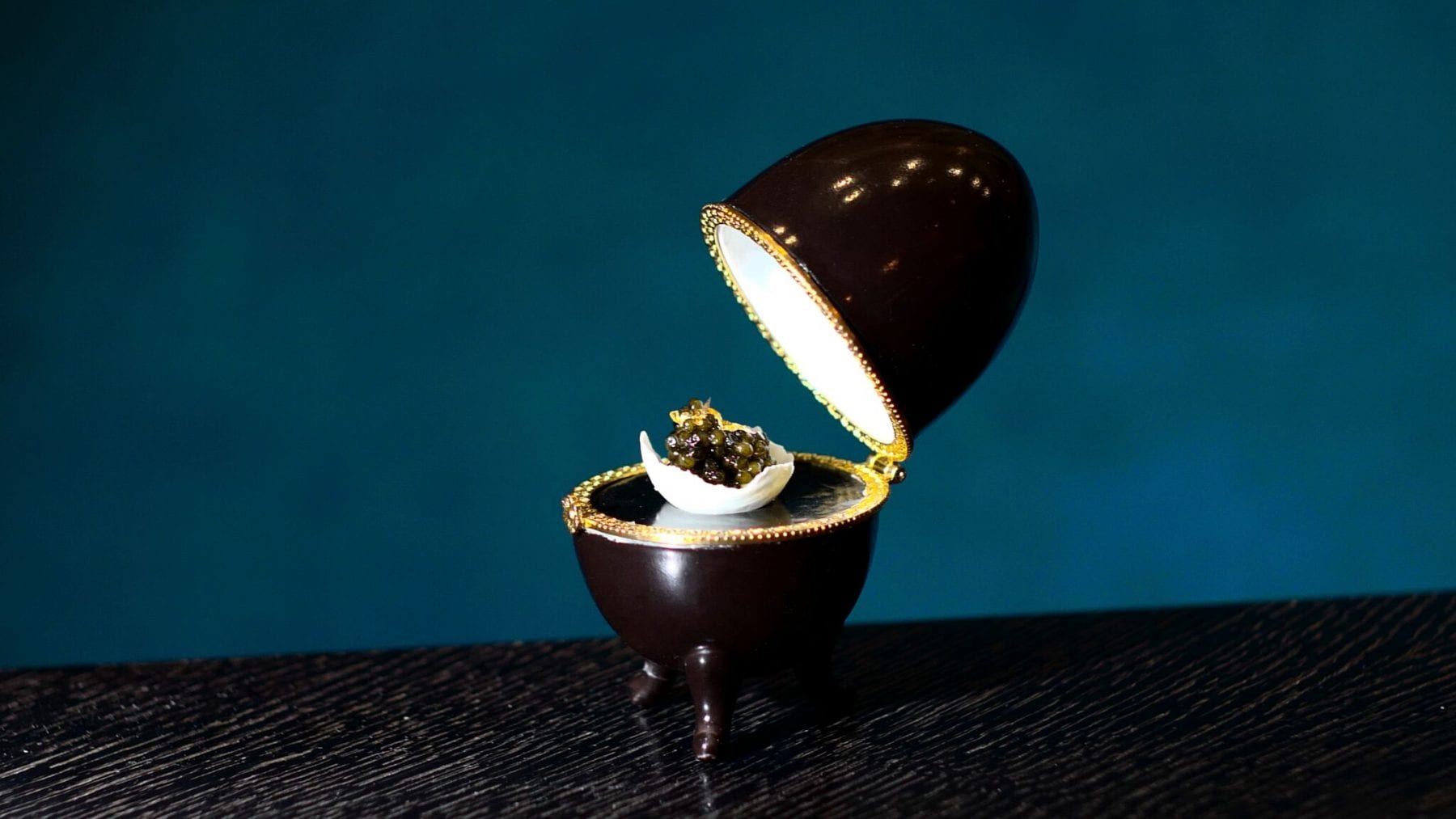 Tasting trends all over the world
As a big foodie, Matilda Shnurova always has culinary experiences high on her list, whenever she travels. Having tried restaurants from East to West, her eyes are used to picking up on the trends.
See Also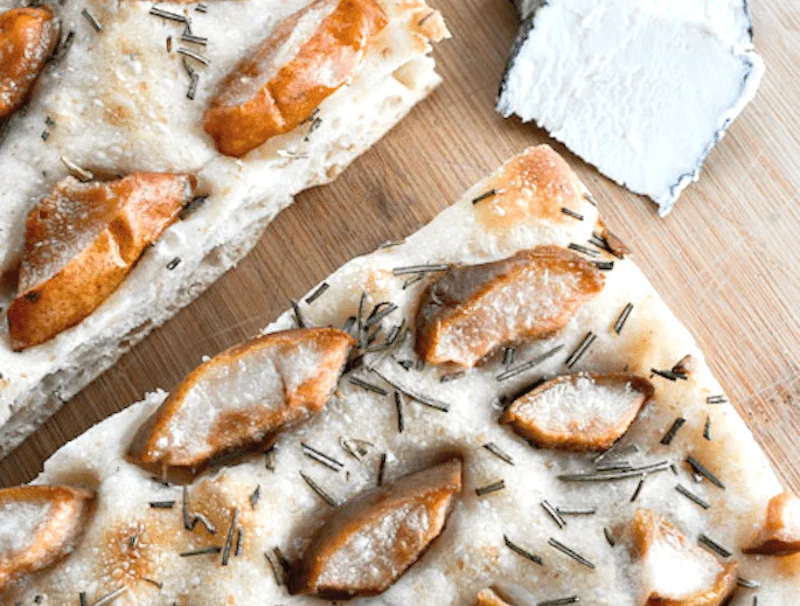 Andrey Zakharin, Chief Editor and Chairman of The World's 50 Best Restaurants Academy for Russia, Central Asia & Eastern Europe, elaborates;
"Matilda is acquainted with all current culinary trends, and together with Igor Grishechkin she travels around the world to study and experience the best chefs and restaurateurs. This knowledge does not change but instead enrich the strict and clear concept of CoCoCo, working only with local products of the North-Western region of Russia. This conscious asceticism, as well as knowing of contemporary cooking techniques, gives Igor Grishechkin the opportunity to show his talent and Matilda, to present it to the world."
Matilda herself believes that currently, one of the biggest trends is the thought and processes put into the food, rather than the final product.
"I think chefs and restaurateurs are thinking more about philosophies and manifestos. They are artists who are telling us a story with their food and they are conscious about their surroundings, the world and the people. Those chefs where I can clearly envision their ideas in their food are very inspirational. Artistry like this, for me, is more interesting than Michelin. "
However, of her favourite restaurants, she names Danish giant Noma as one that has impressed her most. The way they created a whole new cuisine in a modern society is admirable to her, and she believes it influenced a whole new modern gastro way of thinking. She also cites Rene Redzepi as one of her professional heroes:
"I admire him as a team builder in a way I haven't seen in any other restaurant. No one does what he does. Whenever I go there I know so many team members and I haven't experienced this anywhere else. He is a very good leader in gastronomy and he took a risk to be different. He is one of the greatest influencers and role models in the modern world. Of course he is a great chef but even more than that – I would call him a role model. CoCoCo happened as a result of him. We looked at them and understood that we have the ability to be free in our expression.", she explains.

Working in a male-dominated industry
Matilda acknowledges the fact that she works in an industry that is predominately controlled by men, with only very few females in the upper echelons.
"Opening a restaurant and working these hours is not an easy thing and it does take some strength both emotionally and physically. It's not for the faint hearted. Of course there aren't a lot of women in this industry, but I have proved myself as a hard working businesswoman, and I have earned the respect I have."
The respect didn't come immediately though, and she recalls a time when people were skeptical of her vision and ideas, and thought she was just another rich trophy wife spending her husband's money. With her go-getter attitude she quickly proved them wrong.
"I get a lot of respect and support from people. But the respect people have shown me is earned. Because they now see me doing my own projects and managing my own businesses. It's not easy for people to lie about success – others can see through you if you pretend to be more successful than you are. A lot of people don't have very high expectations when introduced to my projects when they meet me at first, but they always change their mind."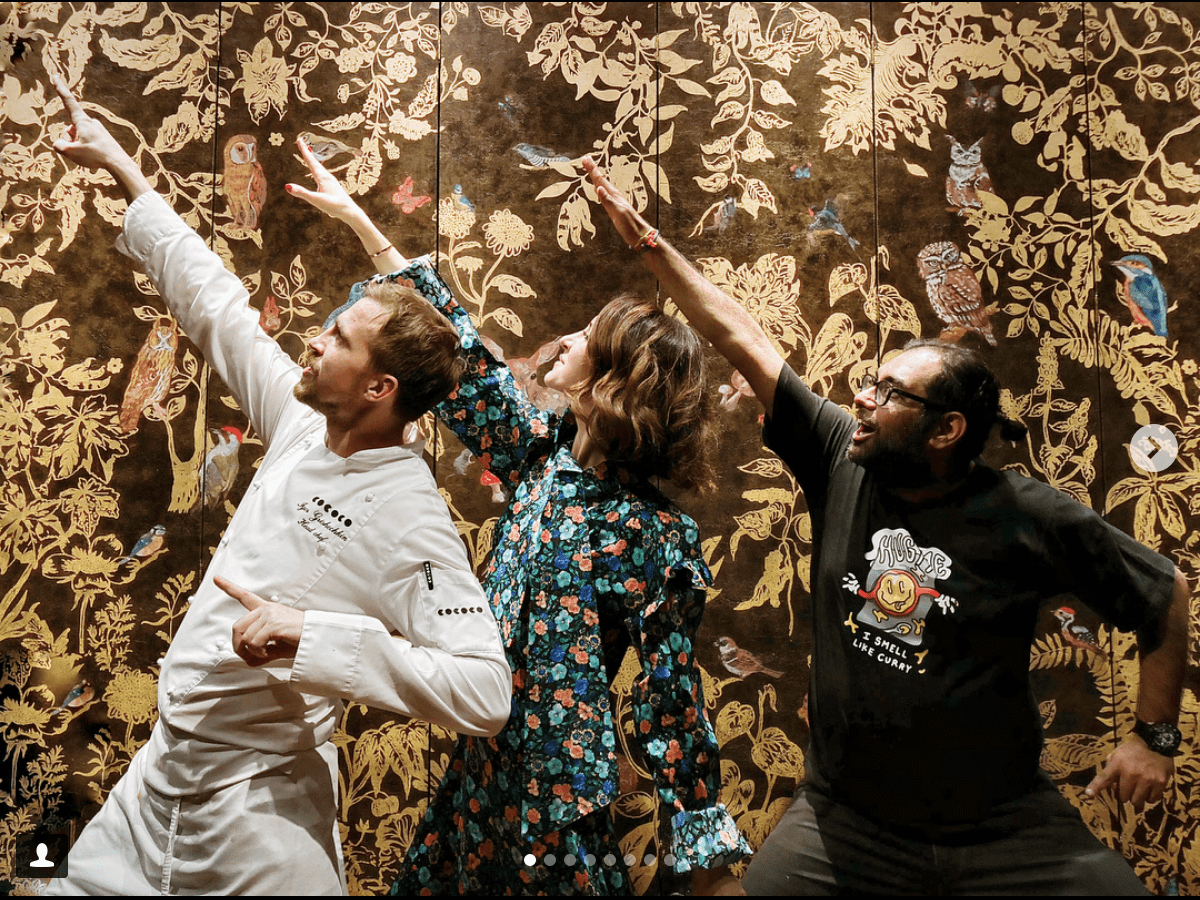 Andrey Zakharin gives his say; "Matilda was not going to become a restaurateur, it just happened. And she has been getting her professional experience through trial and error. Matilda is not just training the staff, she is constantly learning herself. From the very beginning she tried to walk in guests` shoes rather than follow an elaborate restaurant concept. Besides, Matilda is a celebrity in St Petersburg, and she knows very well what the fashionable public wants."
With one of the most talked about restaurants in Russia and a highly successful ballet academy under her belt, it's clear that the sky is the limit for this royalty of Russian dining. With fire under her feet, it is only a matter of time before she will embark on new adventures. What it will be is still unknown, but for this busy lady her main priority right now is set:
"I need time to adapt to my new life as recently divorced, so this is my main priority. After that I guess we will see, but I do have ambitions about opening a new restaurant at some point. Maybe it will be in Russia or maybe in some other country in the world."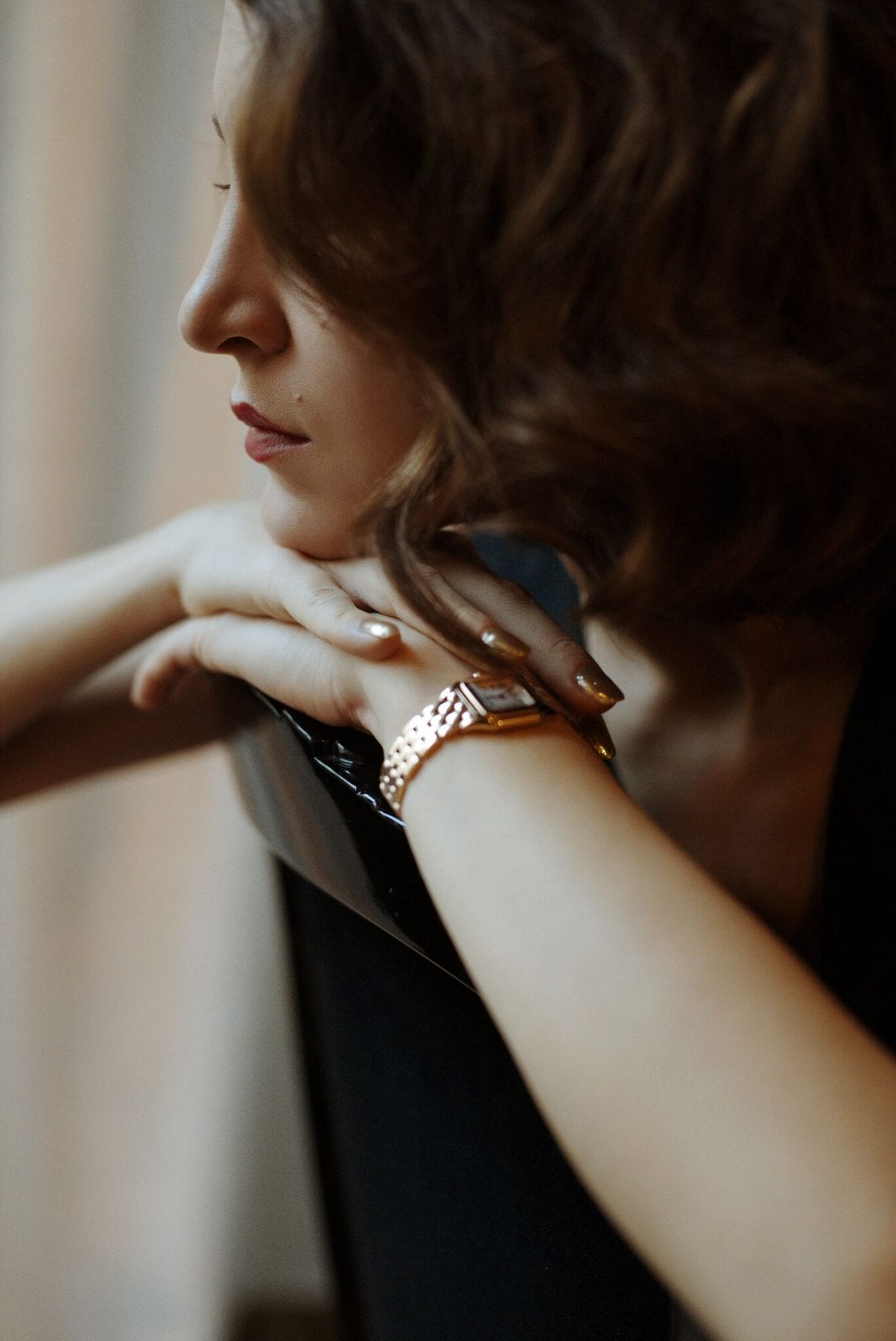 CoCoCo – Voznesensky Prospect 6, Saint Petersburg – www.kokoko.spb.ru
Kristian Brask Thomsen
"A sommelier turns professional bon vivant and culinary ambassador with one of the world's best rolodexes." - Forbes. Founder of Bon Vivant Communications - a global gastro embassy specialising in culinary diplomacy, exclusive dinner parties, cultural marketing, filmmaking and entrepreneurism. Host of DI:JET and Dining Impossible. Creator of star chef world tours. Film Producer of "Michelin Stars - Tales From the Kitchen".