Vanilla and Ginger Ice Cream Sandwiches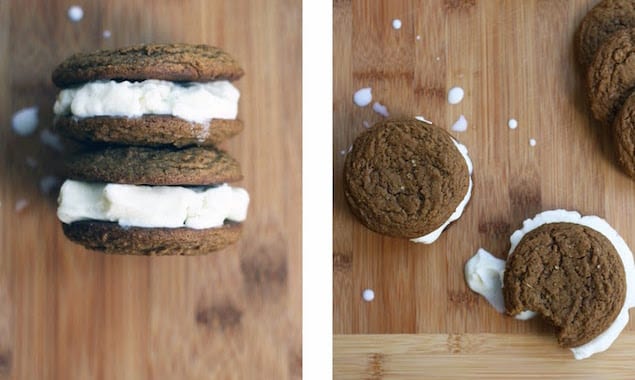 Soft, chewy ginger and molasses cookies are filled with cool, sweet vanilla ice cream to let the spices do the talking.
By Shelley Ludman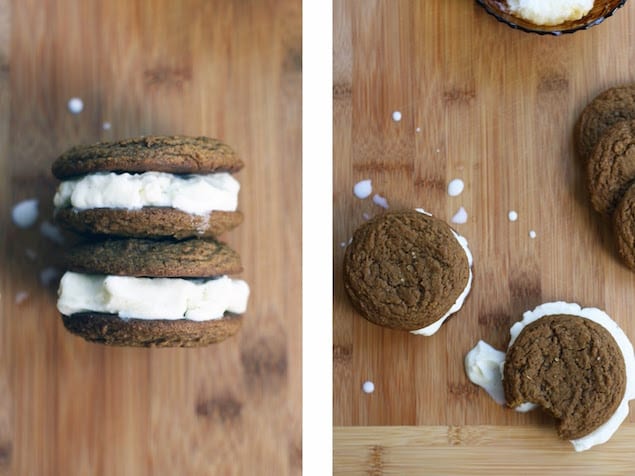 Ice cream sandwiches always feel like the appropriate way to celebrate all of summer's excitement. I have a huge love for all things cookies and ice cream. So bake up a batch, grab some ice cream and head outside for some festive celebrations!

Vanilla and Ginger Ice Cream Sandwiches
Soft, chewy ginger and molasses cookies are filled with cool, sweet vanilla ice cream to let the spices do the talking.
Recipe Type:
Dessert, Ice Cream, Baking
Serves:
makes about 20 cookies or 10 sandwiches
Ingredients
2¼ cups white flour
2 tsp ground ginger
1 tsp baking soda
1 tsp ground cinnamon
½ tsp ground cloves
¾ cup butter, softened
1 cup white sugar
1 egg
1 T water
¼ cup molasses
large flake sugar (turbinado), for sprinkling
quality vanilla bean ice cream
Instructions
Preheat oven to 350.
Whisk together the dry ingredients and set aside.
In the bowl of a stand mixer fitted with the paddle, cream together the butter and sugar. Beat in the egg, then add the water and molasses. Slowly add the dry ingredients until fully combined.
Roll the dough into 1" balls, and place 2" apart on a parchment lined baking sheet. Sprinkle with sugar.
Bake for 8-10 minutes until the edges are set. Let cool for 5 minutes before transferring to a wire rack.
To assemble the sandwiches, place 2 scoops of ice cream on one cookie, and gently flatten/mold with your hands. Cover with second cookie and dig in!
Notes
The sandwiches can be pre-assembled and stored in the freezer, or assembled just before serving.
Shelley Ludman
Shelley is the voice and photographer behind the food and travel blog, Sevengrams. When not at her day job as an Architect in Toronto & Montreal, Shelley can be found cooking in her kitchen, strolling through the nearby market, or escaping on weekends with her boyfriend (aka the in-house taste tester).