Try this popular south-Indian breakfast dish that is rich in calories to kick off your day.
By Sasi Balaraman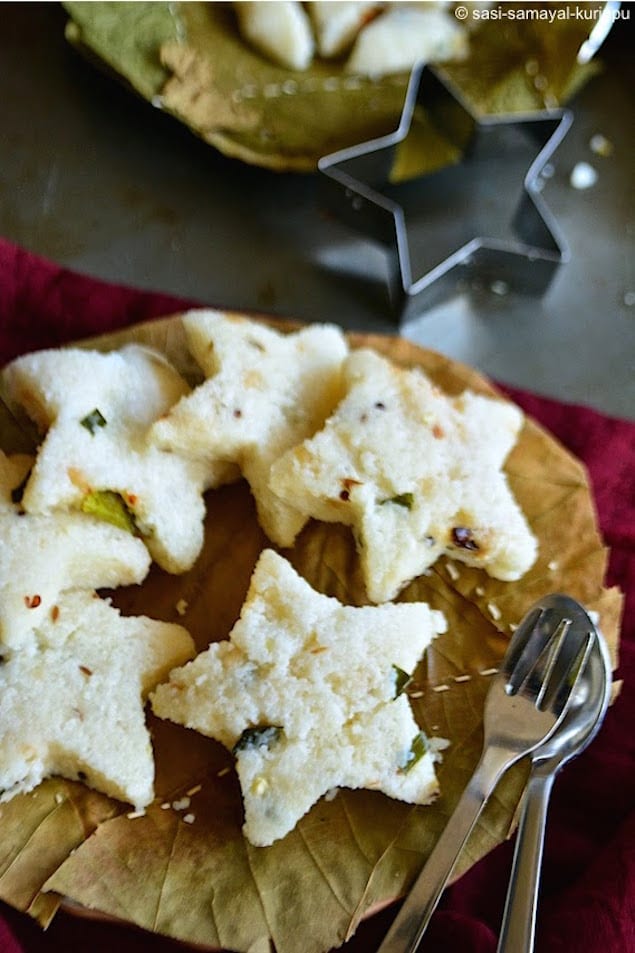 Upma kozhukattai is one of the oldest and popular breakfast in any south-Indian household. Naturally rich in calories, these steamed rice cakes perfectly fits the bill as breakfast and will satisfy kids and adults alike. Best of all, these savory cakes tastes great just by themselves and doesn't need a side. But if you have the taste and time, a simple chutney is all you need.
Usually, these rice cakes are shaped into oblong balls using hands and then steamed in a steamer/idli cooker. But, I decided to give it a little makeover with my 'star' shaped cookie cutters to make it playful and more appealing to kids. Use any cookie cutter that your kids might fancy and wait until you see that happy & surprised look on your kid's face. Pack 2-3 of these rice cakes along with a serving of fruit and vegetable for a nutritious lunch and you 'll never see a half-emptied lunch box… ever again!
Just be mindful of the peppercorns and chillies that you are adding to this recipe. You might want to tone it down a little incase you are making it for the kids. Also, you can add some easily cooking vegetables like grated carrots or peas to make it more nutritious and complete!
Print
Upma Kozhukattai: Steamed Savory Rice Cakes
Author:

Sasi Balaraman

Yield:

25 cakes

Category:

Breakfast, Gluten-free, Vegan

Cuisine:

South Indian
Raw rice – 1.25 cups, "sona masoori" type
Milk – 1.25 cup
Fresh Coconut – 2 tbsp (grated / finely chopped)
Ginger – 1 inch (grated)
Coconut oil – 1 tbsp
Salt – to taste
Mustard seeds – 1/4 tsp
Cumin seeds – 1/4 tsp
Black peppercorns – 1/4 tsp
Hing – 1/4 tsp
Urad dal – 1/2 tsp
Channa dal – 1/2 tsp
Red chillies – 2 each
Green chillies – 2 each
Curry leaves – Few
Instructions
Wash rice in cold water and immediately drain the water (do not soak). Spread wet rice on a clean & dry cloth / kitchen paper towel for the excess water to be absorbed. Alternatively, you can also heat a pan (on low-medium heat) and transfer the wet rice into the pan and let it dry, for about 1-2 mins. Do not leave it for too long otherwise the rice will get roasted.
Use a mixer to grind the rice into coarse powder (sooji/semolina consistency).
In a deep pan, heat coconut oil, splutter mustard seeds, fry cumin seeds, hing & pepper corns, roast red chillies, urad dal, channa dal until golden brown, add green chillies, curry leaves and stir for a min.
Add 1 cup of milk & 1 cup of water and bring it to a boil (on low-medium heat). Now, add rice rava, grated coconut, grated ginger, salt and keep stirring until all the water evaporates and the mixture starts to thicken.
Let the mixture cool until it can be handled with bare hands. Take a handful of the mixture, roll it into a ball and gently flatten it on a cutting board/tray. Use a cookie cutter to cut out your favorite shapes from the mixture. Gather the left-out end bits and use it again to make more cut-outs.
Steam cut-out idli kozhukattai in a steamer / idli cooker for about 10 mins. Serve hot & enjoy!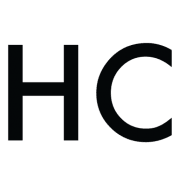 Sasi Balaraman
A south-Indian food enthusiast turned blogger started 'Sasi-Samayal-Kurippu' in an attempt to record and pass-on some of her family's old and traditional recipes. Now, spreading her experimental wings in trying other international/fusion cuisines too. Her idea of recipes are always simple, easy & healthy home-style cooking. Her passion and interest towards cooking, blogging and photography has always gotten the best out of her!