Drinks with spice bring a fun element to cocktails. The trick is to add enough heat to make the beverage exciting, but not too much that you can't finish the glass. Grab your jalapeños, cayenne, chilies, and horseradish and prepare to get refreshed, with a zing. 
Horseradish and Chili Infused Bloody Mary
Take your brunch beverage up a notch by infusing your vodka with black pepper, dried chilies, and fresh grated horseradish. With just enough heat to keep you sipping, this tomato drink goes down smooth. Get the recipe.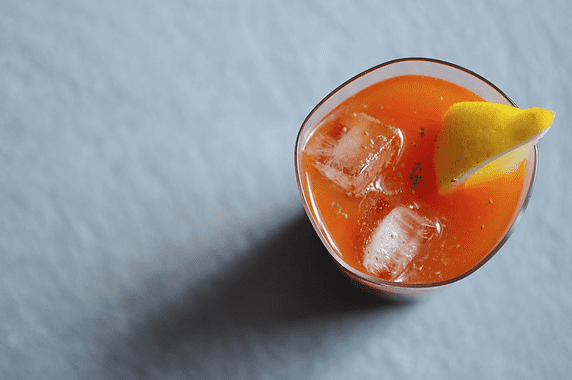 Photo By Sarah Shatz
Kyoto Sour
Sour grapefruit and lemon juice mingles with sake and is balanced by agave. Bring in a kick with a swirl of tabasco sauce and you won't be sorry. Get the recipe.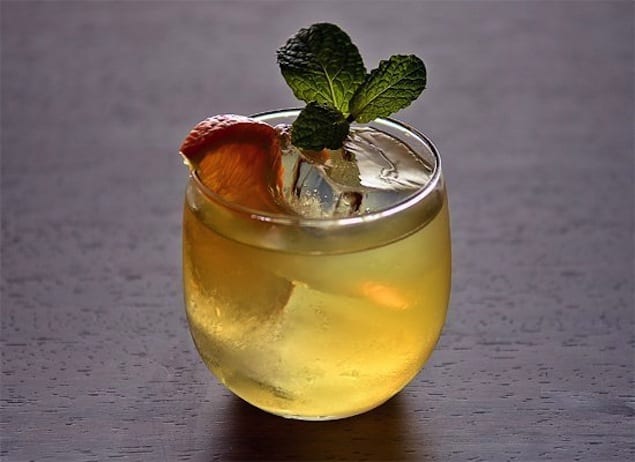 http://www.huffingtonpost.com
The Pepino
Hailing from Tequileria Maya in New York, this drink requires you to infuse your vodka with jalapeños. Just when you think the cucumber puree and lime juice will tone it down, stir in chili powder for the final heat. Get the recipe.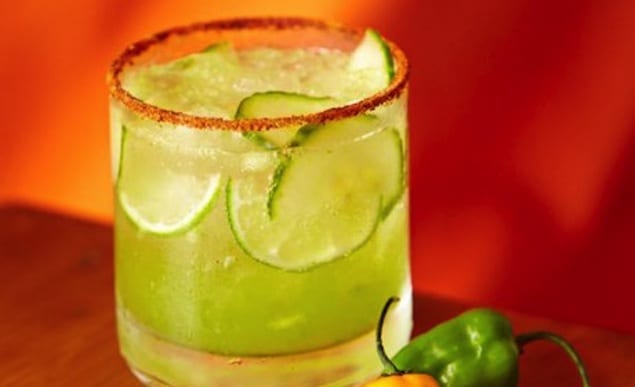 www.realfoodtraveler.com
Spicy Shandy
No planning or infusing is necessary for this simple shandy. Grab some lemonade, a lager beer, some salt, and cayenne and create your own level of spice. Get the recipe here.
formalfringe.com
Hot Mango Margarita
Mango margaritas are so classically refreshing. Now add hot Fresno peppers and sweet bell peppers. The crunchy mix is just right to cool you down and still "wow" your taste buds. Get the recipe here.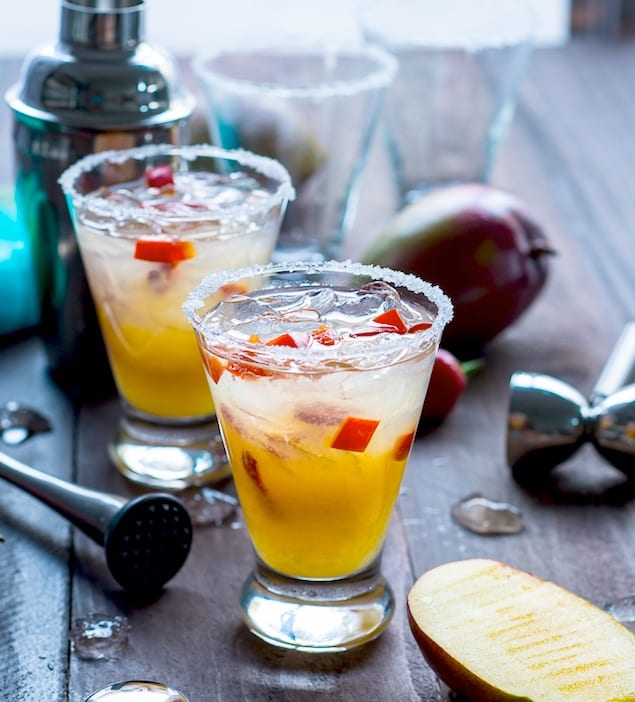 http://www.pineappleandcoconut.com
Spicy Carrot Mimosa
Breakfast needs some excitement. So we invited our hot friend, cayenne. Try adding orange juice, too for some tang just like the original. Get the recipe here.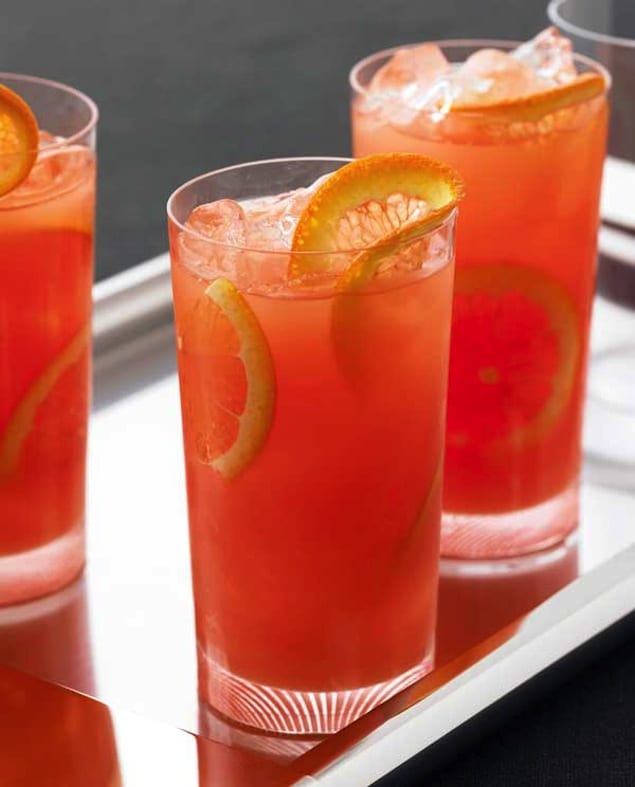 barfly101.com
Horseradish–Black Pepper Gibson
Black pepper and horseradish infused vodka is substituted for gin in this new gibson recipe. Shaken vermouth and topped with on olive or cocktail onion. Get the recipe.
See Also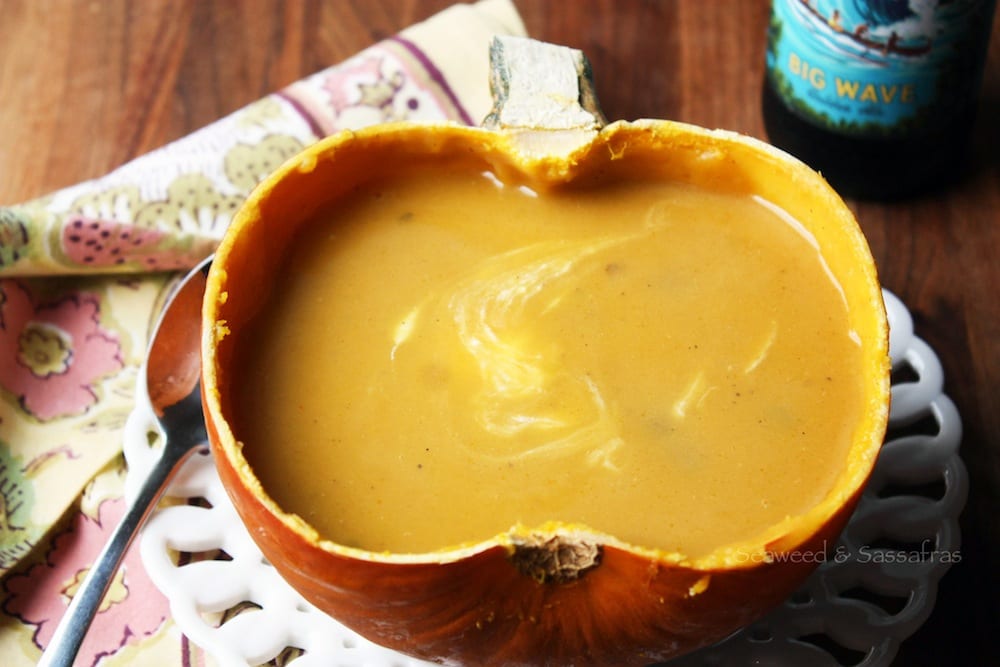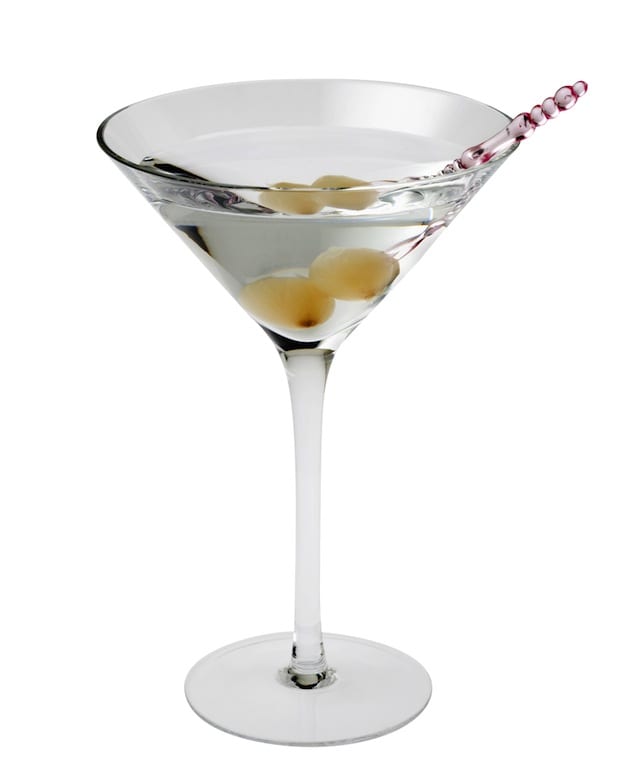 http://www.shutterstock.com/Palmer_Kane_LLC
Jalapeño Mango Mojito
Dark rum and jalapeños were made for each other. Make a cool mint mojito with mango and added heat. It's a must! Get the recipe.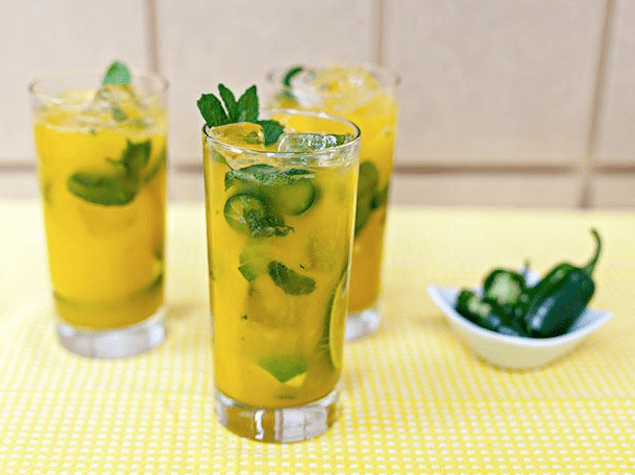 http://www.foodnetwork.com
Grilled Chili and Tomato Cocktail
Any excuse to bring out the grill and we are 100% on board. Smoke and spice combine in this cocktail with Mezcal and sun-ripened tomatoes. Muddle it all together with coriander for tastiest results. Get the recipe.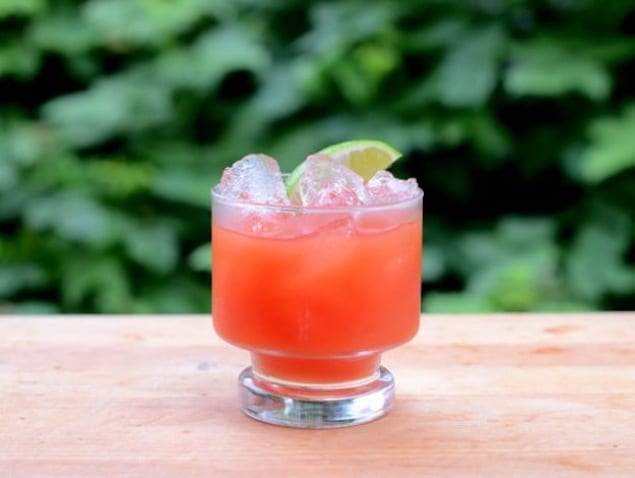 Photo by Heather Meldrom
Spicy Ginger Citrus Cocktail
Grab quality ginger beer to make the best base for your booze. Citrus vodka, Serrano chilies or Sriracha add some spice and tang that pairs perfectly with the zest of ginger. Use Serranos for a lingering spice in your mouth. Get the recipe here.
http://cilantropist.blogspot.com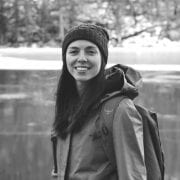 Annelise McAuliffe
Mandatory family outings to the Detroit farmers' market and nightly home-cooked meals cultivated Annelise's respect and curiosity for food. A graduate of The Culinary Institute of America, she spends her free time in New York City recipe testing, eating breakfast all day, and dreaming up international culinary adventures.