There is no wrong way to make chili. Include any meats, beans, vegetables and spices that are local, in season, and are your absolute favorites, or are already in your kitchen, and yield a unique pot flavored with your distinct touch. Chili is truly a creative chef's perfect canvas. Check out these bloggers' recipes for inspiration, and spin them your own way. All are recipes for chili, no two are the same.
By Kate Devine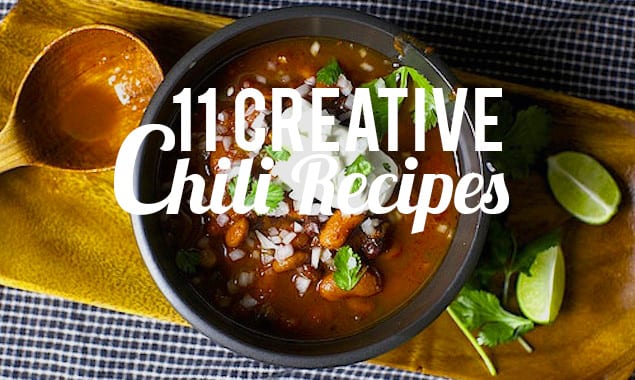 Beth, the blogger behind Tasty Yummies puts it this way, "Each pot is as unique as the fingerprints of the person making it."
Tasty Yummies
Quinoa adds substance and protein to this vegan chili. Cilantro lime avocado cream is a cooling complement to the spice of chipotle peppers and red pepper flakes. Get the recipe here.
Bobbi's Kozy Kitchen
Pumpkin puree, pumpkin ale, and cinnamon bring out sweet, earthy notes that distinguish this chili from more traditional recipes. Get the recipe here.
Slow Cooked Turkey Chili With Sage and Gouda Corn Muffins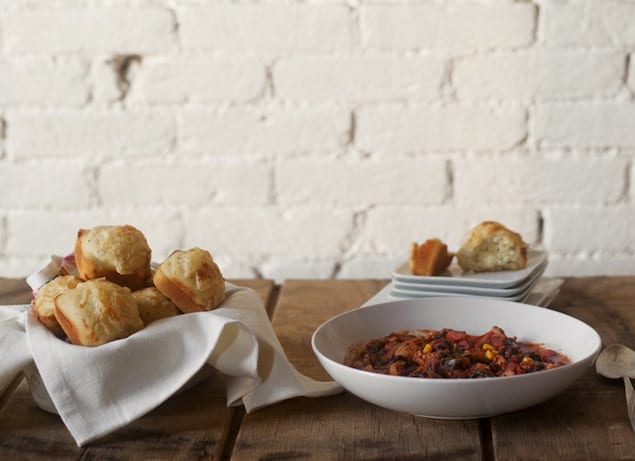 A Better Happier St. Sebastian
Herb and cheese infused corn muffins are perfect to sink your teeth into between spoonfuls of warm chili. This recipe includes spinach and corn in addition to turkey, black beans, and cumin. Get the recipe here.
Shrimp and Red Bean Chili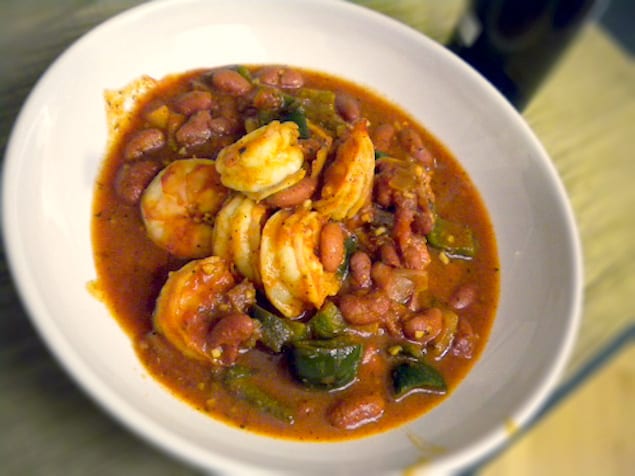 Chili Pepper Madness
Don't be a landlubber, replacing meat with shrimp in your chili is unexpected and delicious. Get the recipe here.
Black Bean and Roasted Butternut Squash Chili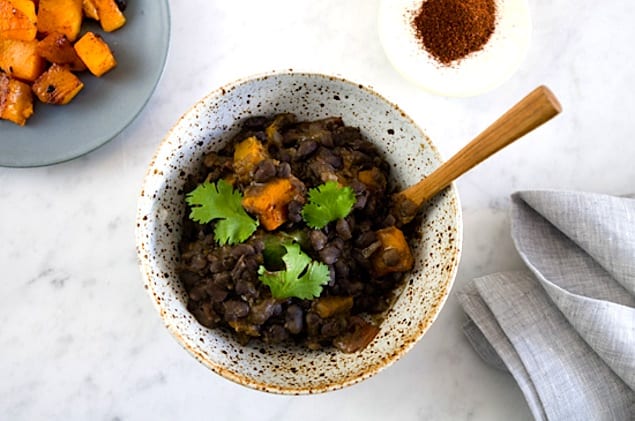 Goop
This chili is a real treat for the taste buds- it is savory, spicy, and sweet. Perfectly cooked butternut squash adds a nutty flavor to the black beans. Get the recipe here.
Naturally Ella
Chili cheese fries are the ultimate game day indulgence. A homemade version with oven baked potatoes, quinoa, and kidney beans is guilt-free and delightful. Get the recipe here.
Brooklyn Salt
Ground turkey and cannellini beans lighten the taste and color of this creamy chili. Get the recipe here.
A Cozy Kitchen
See Also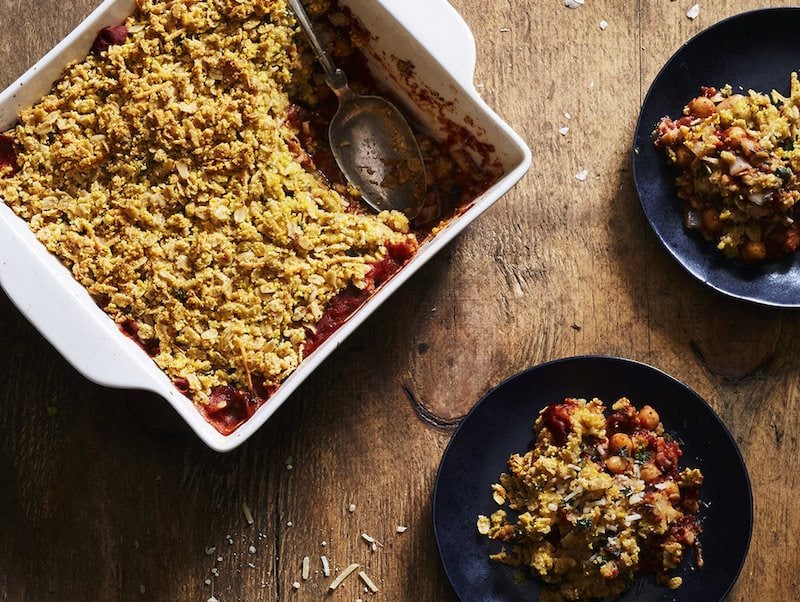 The seasonings in this recipe mix together a creation full of flavor. The chipotles in adobo are both smokey and spicy. Get the recipe here.
Smitten Kitchen
Three types of beans are better than one. The flavors of kidney, black, and pinto beans give this chili nuanced taste. Get the recipe here.
Favorite Family Recipes
This spicy chili sets itself apart in color and taste. Green chiles, green sauces, jalapeños, and oregano give this bold recipe a zing. Get the recipe here.
Gimme Some Oven
A quicker version that still overwhelms the senses with its warm aroma and full flavor. Get the recipe here.

Kate Devine
Kate Devine began cultivating her culinary insight at the age of 13 during her first trip to Italy. While studying at Rutgers University, she spent a semester traveling through Spain sampling the regional fare. As an editorial intern for Honest Cooking, Kate couples her love of good food with her love of writing.