Turmeric and Mango Smoothie
Give your brain a boost with this vibrant smoothie loaded with brain foods like turmeric and sweet mango.
By HelloFresh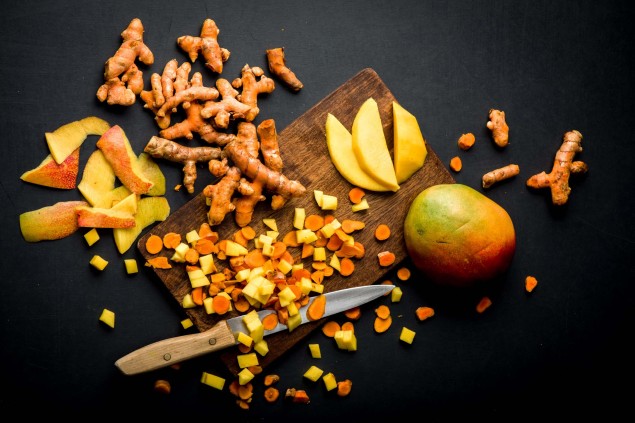 Making sure you drink lots of water to keep hydrated is pretty important, particularly if you want to be able to concentrate and reach your potential in your daily tasks. I recently wrote about brain foods and which foods really help improve your brain power and memory. One of those foods is turmeric.
It's  also really good for your health in general, because it fights inflammation, which is one of the most common causes of sickness. So, give this lovely little yellow powder a go! It's great in curries but it also works exceedingly well with the sweetness of mango and juice.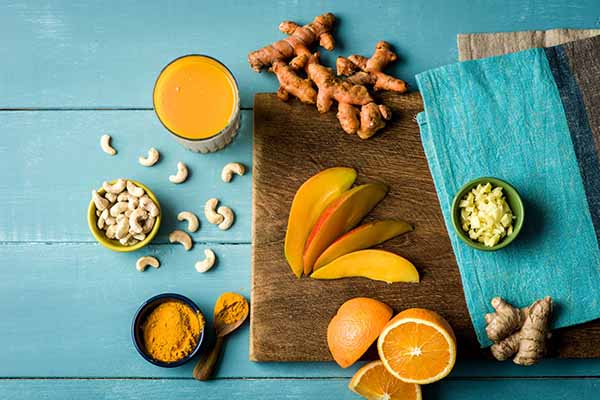 Try a mango and turmeric smoothie recipe to give you the morning boost you need before a busy day!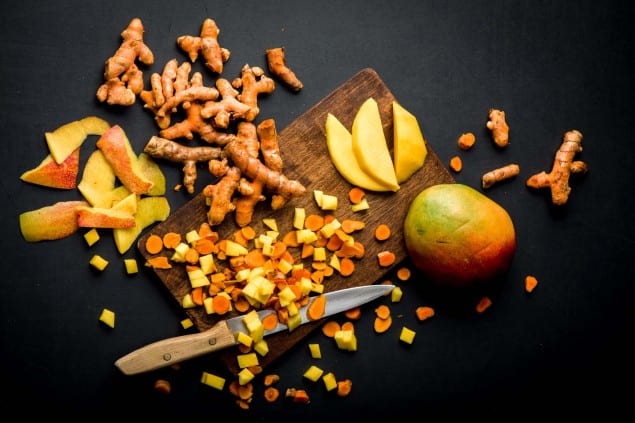 Turmeric and Mango Smoothie
HelloFresh
Did you know that turmeric is super good for your brain and memory function?
Ingredients
1

cup

orange juice

1

banana

2

peaches

stones removed

half a mango

cubed

1

tbsp

grated ginger

1

tsp

of turmeric

1

cup

almond milk

1

heaped tbsp natural yoghurt

2

tbsp

honey

ice cubes
Instructions
Add all to your blender and enjoy!
HelloFresh
At HelloFresh, we want to give people the simple knowledge they need to cook delicious, healthy meals. Whether you want know how to boil an egg or cook an elaborate dinner menu, you know who to call!