Pressing bean curd into condensed white blocks began about 2,000 years ago in China. With its high protein, and mild flavor, tofu has been loved and despised globally for centuries.
By Annelise McAuliffe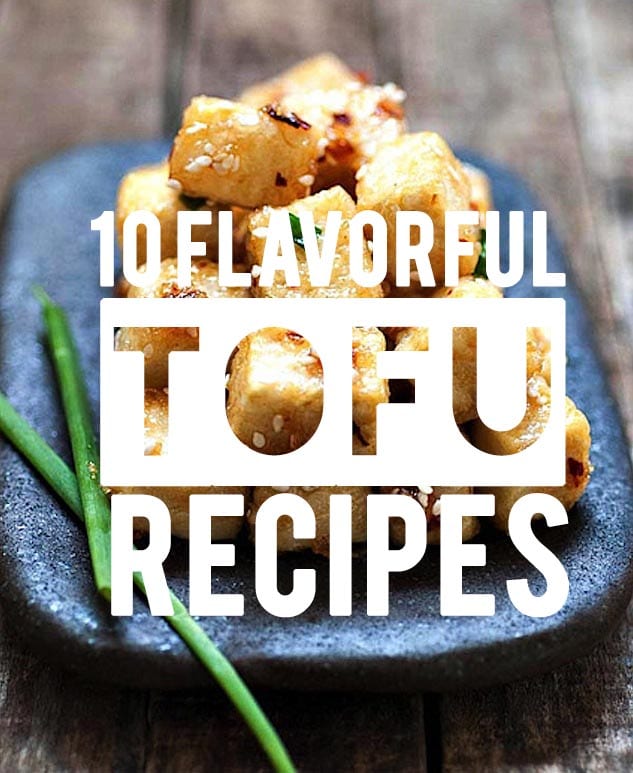 http://www.cookingandme.com
Pressing bean curd into condensed white blocks began about 2,000 years ago in China. With its high protein, and mild flavor, tofu has been loved and despised globally for centuries. From fresh tofu, including silken and firm, to fermented and dried products, tofu can be used and flavored in a multitude of ways to add texture and nutrition to a dish. Discover ten of our favorite ways to enjoy the condensed soy milk.
1. Honey Sesame Tofu with Sriracha and Fresh Lime
Wok-tossed, golden tofu with a feisty sauce is good eating. This tofu has been lightly pan fried in a hot-sesame-honey-glaze. It's finished with lime juice making it sweet, hot and tangy, a combination that's loved by all. Serve with rice and cucumbers. Get the recipe here.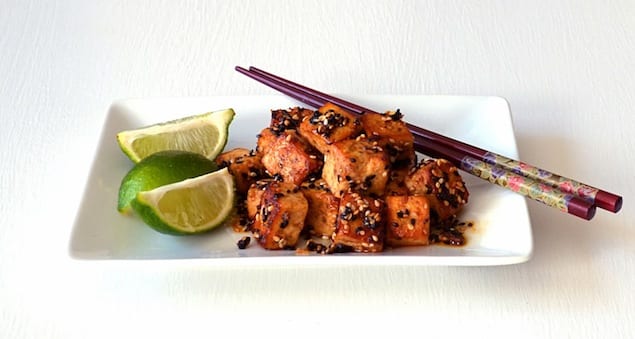 2. Fried Spicy Tofu and Eggplant Balls
Never again will tofu be boring after trying this dish with fennel seeds, garlic, and chilies. Serve the hot and crunchy balls as an appetizer or over rice noodles with a drizzle of sweet chili sauce. Get the recipe.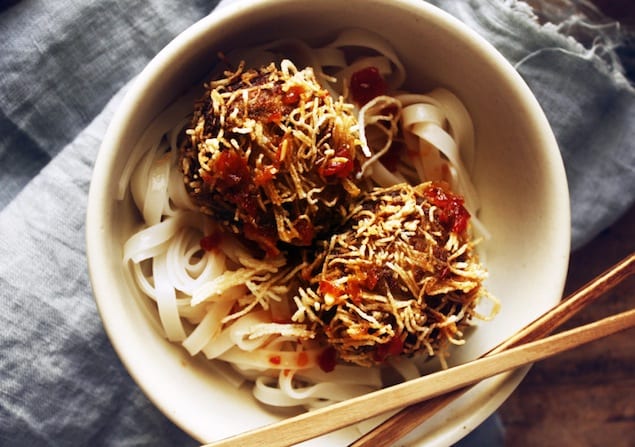 3. Garlic Scape Coconut Curry Soup with Summer Vegetables and Tofu
Tofu in soup is a personal favorite. The cubes soak up all the flavors and add a smooth texture to the broth. This coconut dish is flavored with Indian spices. Look at the garlic scapes as a cross between a green onion and garlic – fresh, crunchy and green with a subtle garlic flavor. Get the recipe here.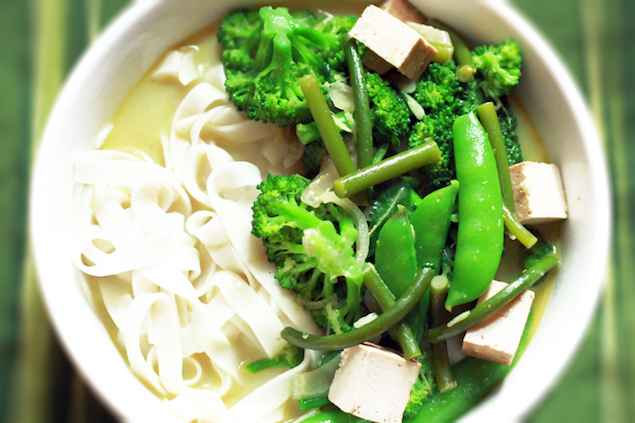 4. Cauliflower Stir-Fry with Fermented Bean Curd
Here is your chance to make a delicious dish with fermented tofu! With its funky taste, red and white bean curd make this cauliflower slightly cheesy tasting. Try this salty bean curd with the flexible vegetable. Get the recipe.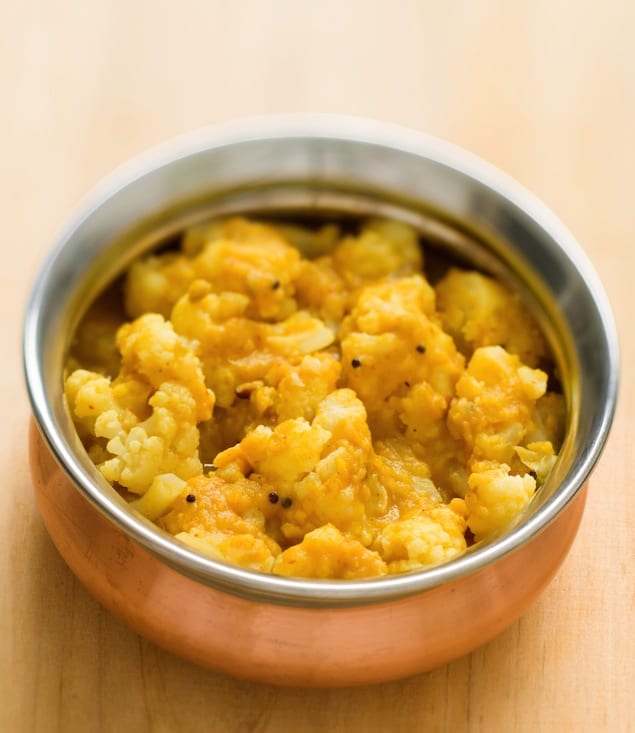 http://www.shutterstock.com/zkruger
5. Silken Tofu Chocolate Cheesecakes
Tofu dessert? Yes, and the silk protein couldn't be used in a better way. The next time you make a mousse or a pudding (especially peanut butter) try adding tofu for a smooth, thick texture with mild flavor. These charming little chocolate cheesecakes are topped with vanilla yogurt and candied oranges. Get the recipe here.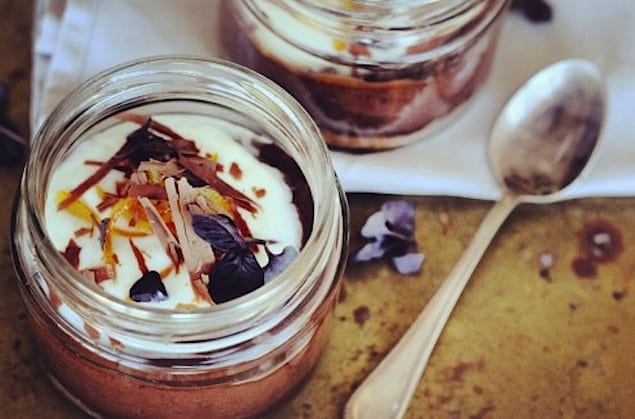 6. Garlic Chive with Dried Tofu
This is a delicious way to finally try dried tofu, if you haven't already. Coated in a simple chili and soy sauce with garlic chives stirred in near the end, this stir-fry is flavorful and so easy. Get the recipe.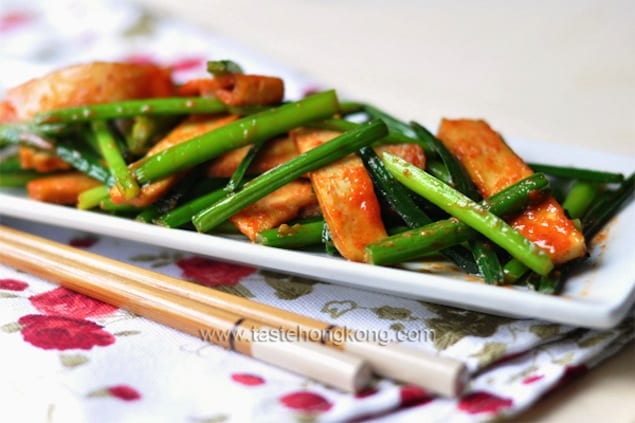 http://www.tastehongkong.com
7. Grilled Cabbage, Apple and Tofu Salad
Super simple, this smokey salad sits on top of a bed spicy silk tofu spread. Make in minutes and enjoy a refreshing meal with plenty of protein. Get the recipe here.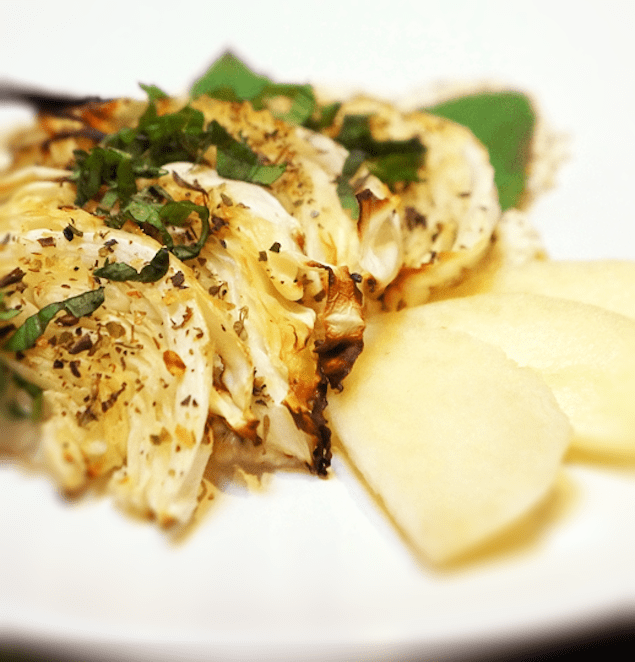 See Also
8. Thai Peanut Tofu Noodles
Red Thai chilies, dry roasted peanuts, noodles, lemongrass, peanut butter, ginger, garlic…is your mouth watering yet? These Thai noodles are so flavorful and easy to make. Adjust the flavorings and spices based on what you have on hand. Get the recipe here.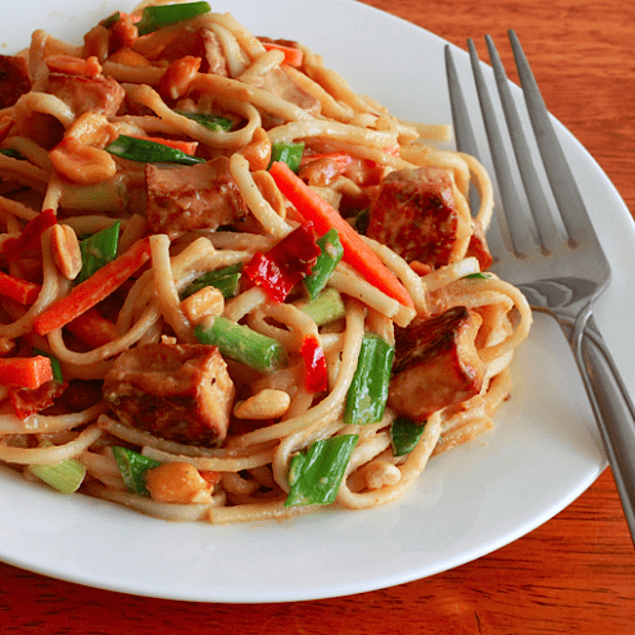 9. Nutty Tofu Pasta Salad
This dish is a nontraditional way to use the neutral tasting tofu. With a simple dressing, chopped nuts, and fresh mint this pasta is a great way to incorporate the versatility of tofu into a vegetarian pasts dish. Get the recipe.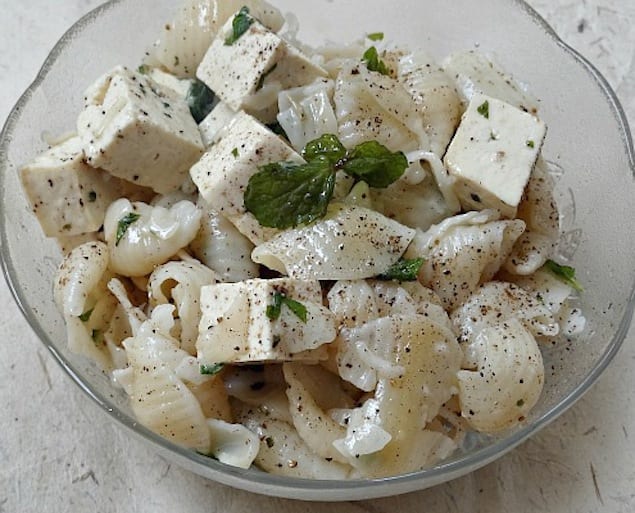 10. Mapo Tofu
Learn how to make this popular Chinese dish for yourself. Using doubanjiang paste, a spiced and salted fermented bean paste, this dish is full of intense flavor and great over a bed of rice. Get the recipe here.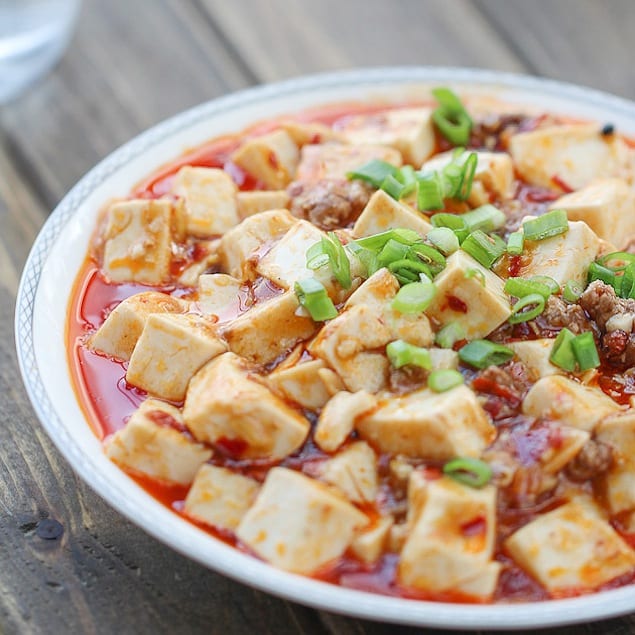 http://www.chinasichuanfood.com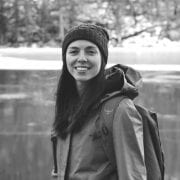 Annelise McAuliffe
Mandatory family outings to the Detroit farmers' market and nightly home-cooked meals cultivated Annelise's respect and curiosity for food. A graduate of The Culinary Institute of America, she spends her free time in New York City recipe testing, eating breakfast all day, and dreaming up international culinary adventures.