Early Mountain Vineyards has introduced us to the vast and ever-growing world of food and wine in Virginia. Dig into these comforting local pairings and foods this winter and get a taste of the region for yourself.
Virginia's epicurean scene exudes the vibrant energy and passion of those fueling it. Pair that with their burgeoning wine region, and it makes for a powerful combination.
Early Mountain Vineyards, a winery nestled in the foothills of Virginia's Blue Ridge Mountains, has introduced us to some fantastic makers and flavors of their region via The Virginia Table. The book and website is a celebration of local producers and innovators and the Virginia food and drink culture as a whole.
Here are a few flavors from the book that we fell in love with. Check them out for a taste of Virginia, no matter what state you live in: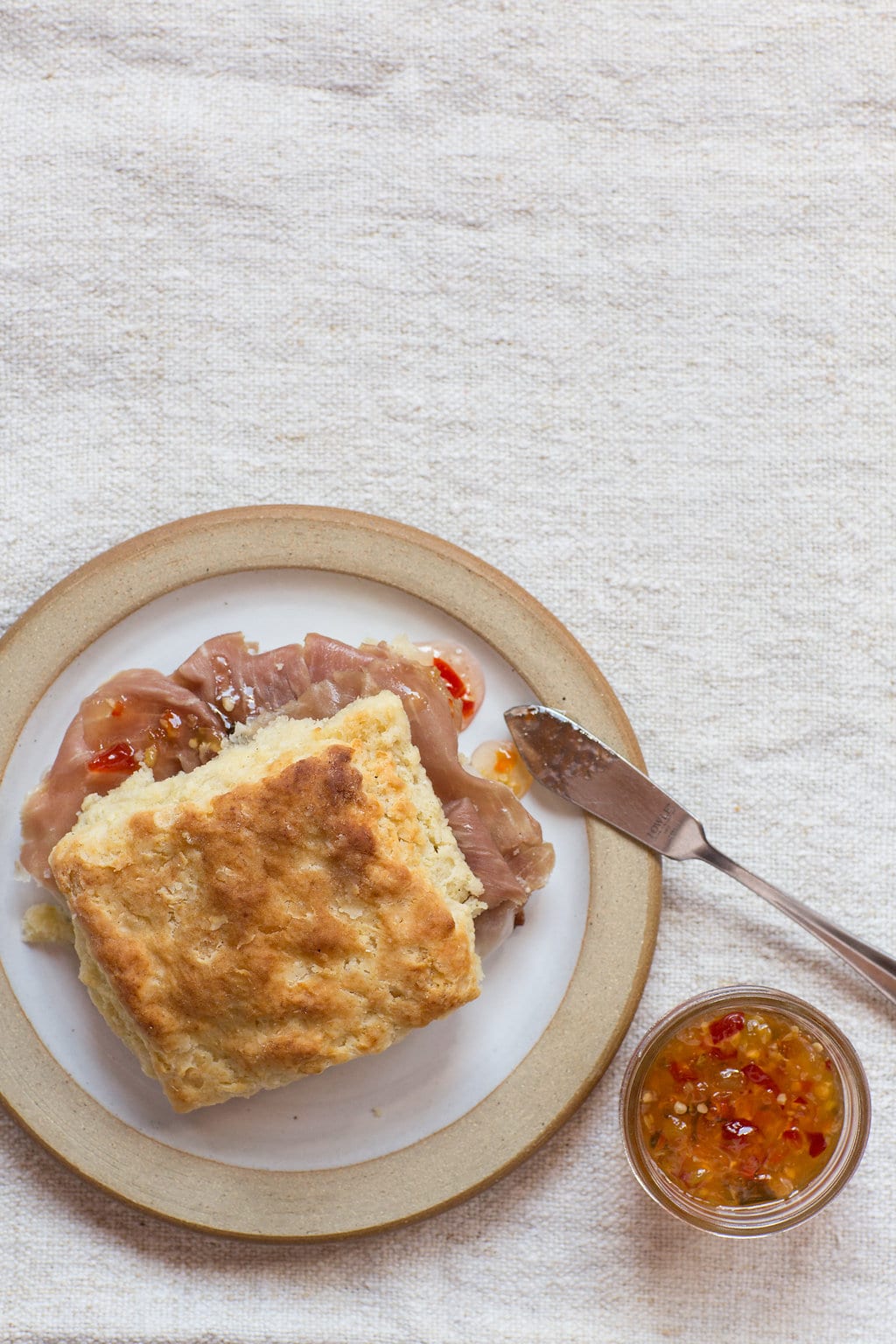 all images complements of Our Local Commons
Virginia Ham and Biscuits
Our first look at the Virginia Table gives us a history of their meat industry and the small butchers and farms that are thriving in the state. While the world as a whole may be encouraging us to eat less meat, when we do eat it, it should be of high quality and raised in a way that is ideal for the welfare of the animal and our earth. It's a delicate balance and one that VA's Wolf Creek Farm seems to be excelling at. And what seems to be the most iconic meat dish? Country ham biscuits. Between the flaky, butter biscuit layers lies thin slices of ham and maybe a pepper jelly or hot sauce. Serve small biscuit and ham bites for happy hour or full versions for dinner with Early Mountain's 2017 Madison County Chardonnay. This bottle will brighten things up and bring refreshing acidity to your tongue. The biscuit pictured above is from Keevil & Keevil Grocery and Kitchen.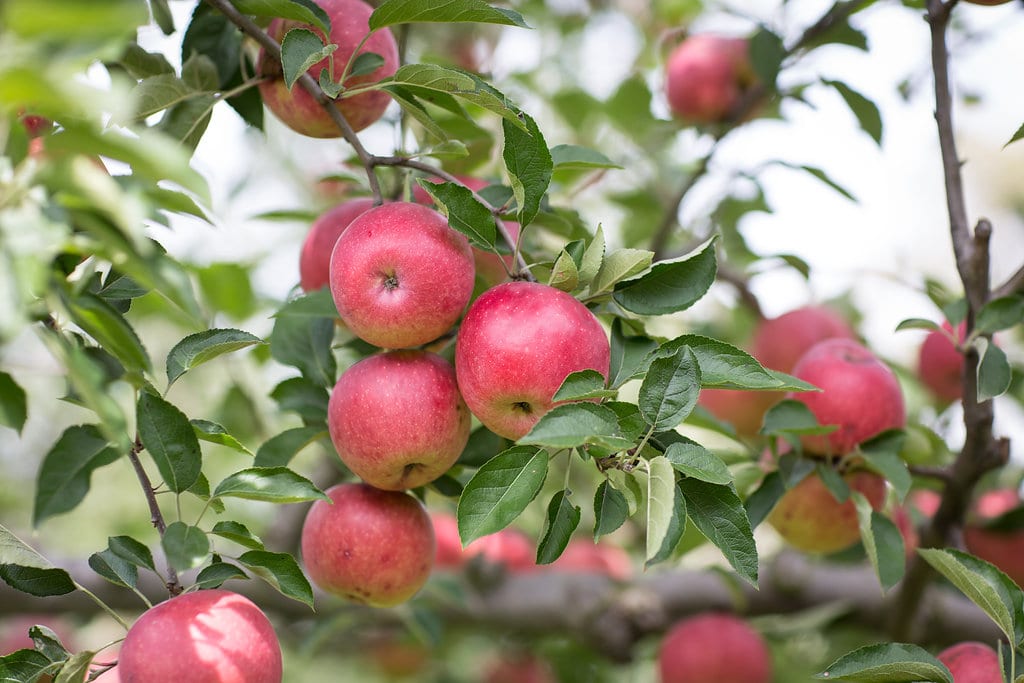 Beer and Cider
Besides wine, Virginia has some celebrated cider and beer producers too. The next time you are at your local beer store, be sure to ask if they have any VA bottles and cans for you to try.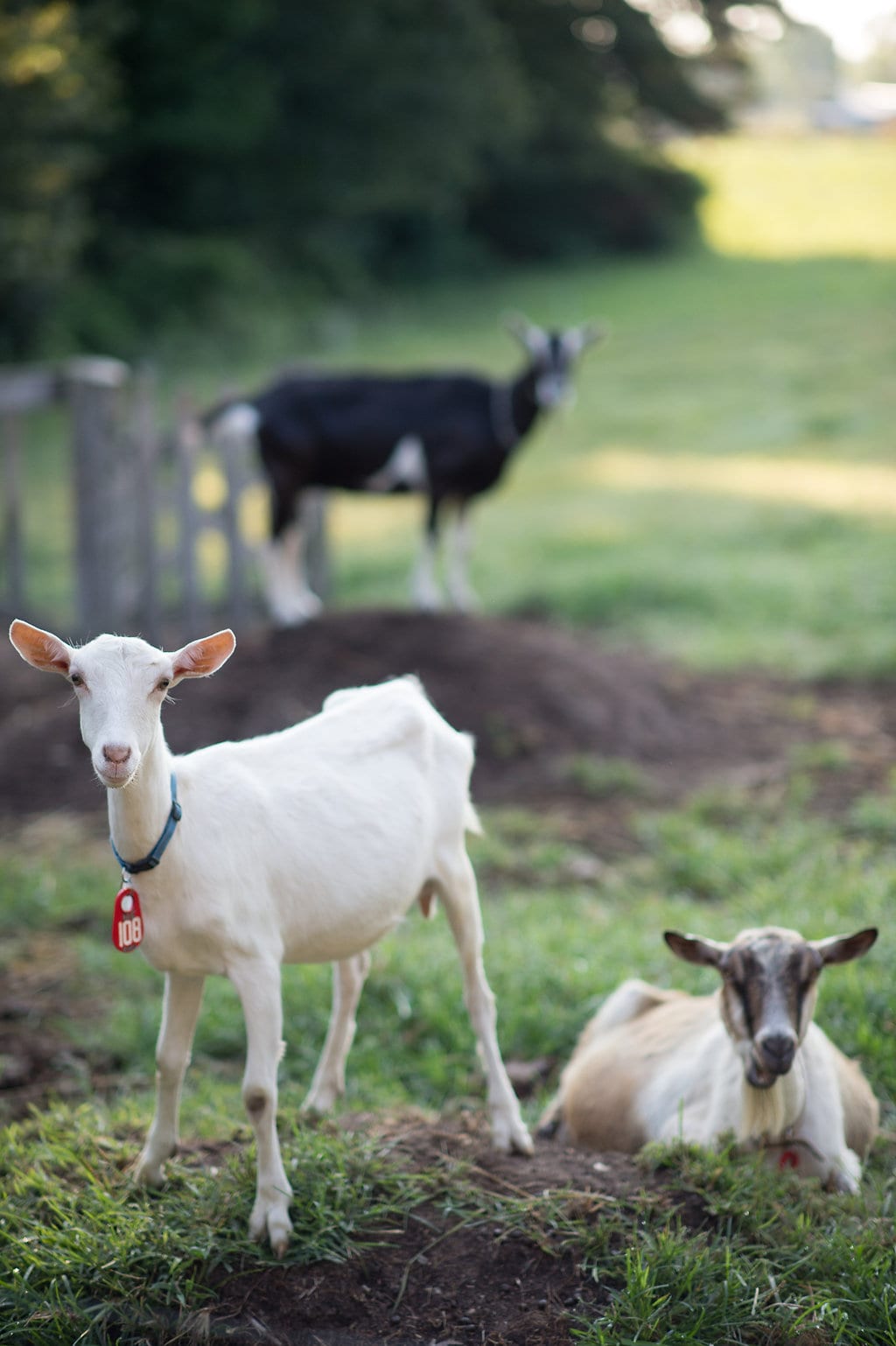 Virginia Dairy
From ricottas to hard cheeses, Virginia has great grasslands for animals to graze on and produce some great milk for a variety of cheeses. Early Mountain Vineyards introduced us to Spring Mill Farm and their unique cow's and goat's milk cheeses. Head to your local cheese shop and ask if they have cheeses from Virginia and pair a chunk with Early Mountain's 2017 Rosé. Or, for another local favorite, try making your very own pimento cheese spread with a local chevre.
See Also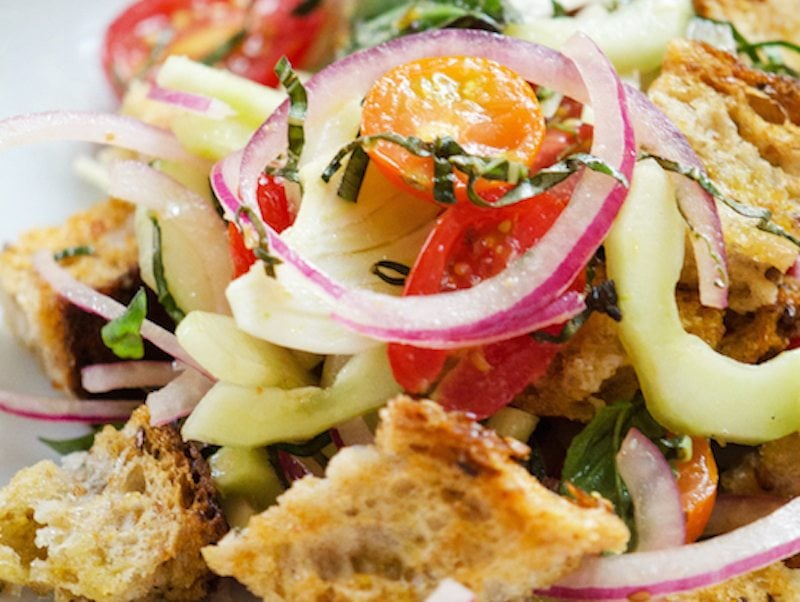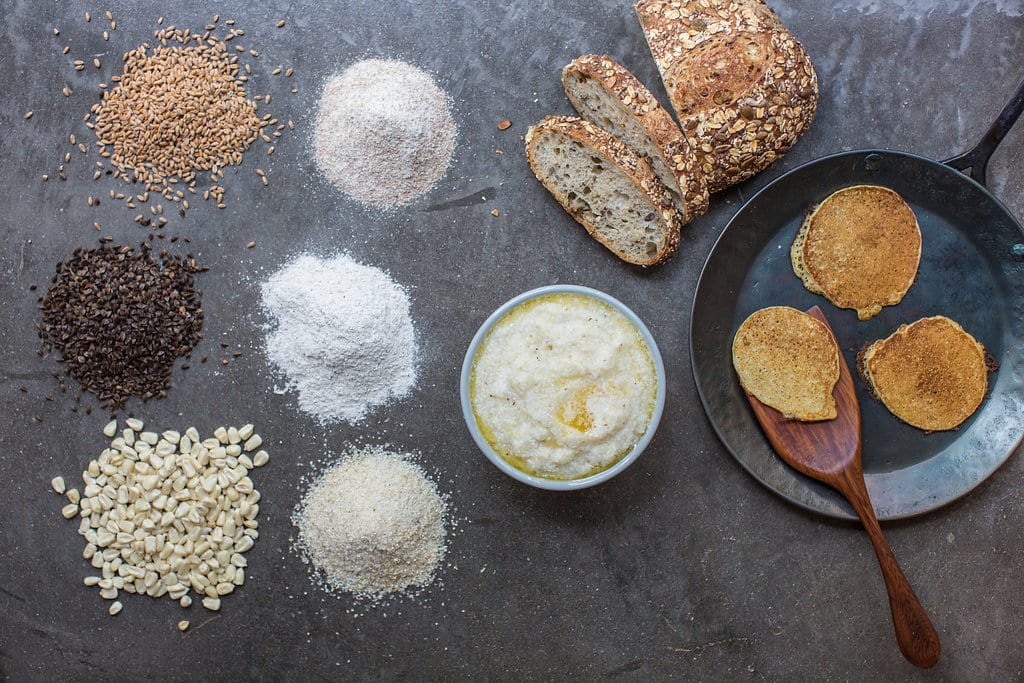 Local Grains
Brian Walden of Steadfast Farms in Albemarle County began growing hard winter wheats about six years ago that were ideal for the climate of the Appalachian. He has since partnered up with Woodson's Mill, a water-powered mill in Lowesville to provide great grains from the farm to a loaf of bread.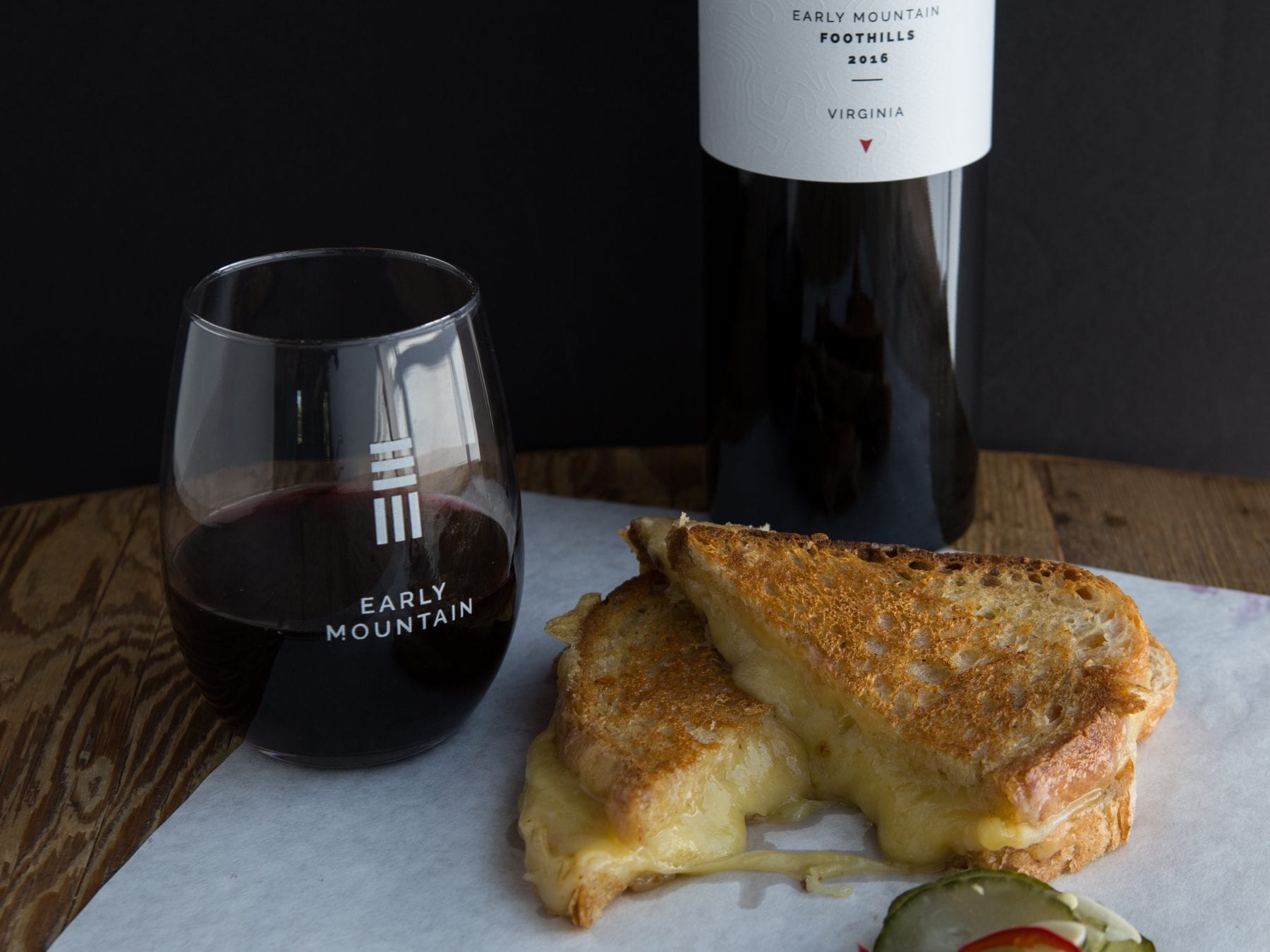 This image complements of Early Mountain
Virginia Wine
It may still be a work in progress to know exactly what kind of grapes are ideal for the soil and climate of Virginia, but this is where Early Mountain Vineyards and other industry leaders have come together. Forming partnerships and the Winemakers' Research Exchange, the wineries are producing high-quality wines and expressing the terrior of the region in a beautiful way. Virginia wine is an exciting project to be a part of right now. Looking to try a first bottle? Open a bottle of Early Mountain Vineyards 2016 Foothills. This red blend is fresh fruit hints with a punch of black pepper and earthy herbs to make for a beautifully balanced wine.