So you received a spiralizer for Christmas, but you're not quite sure what to make with it? Check out these fun ideas.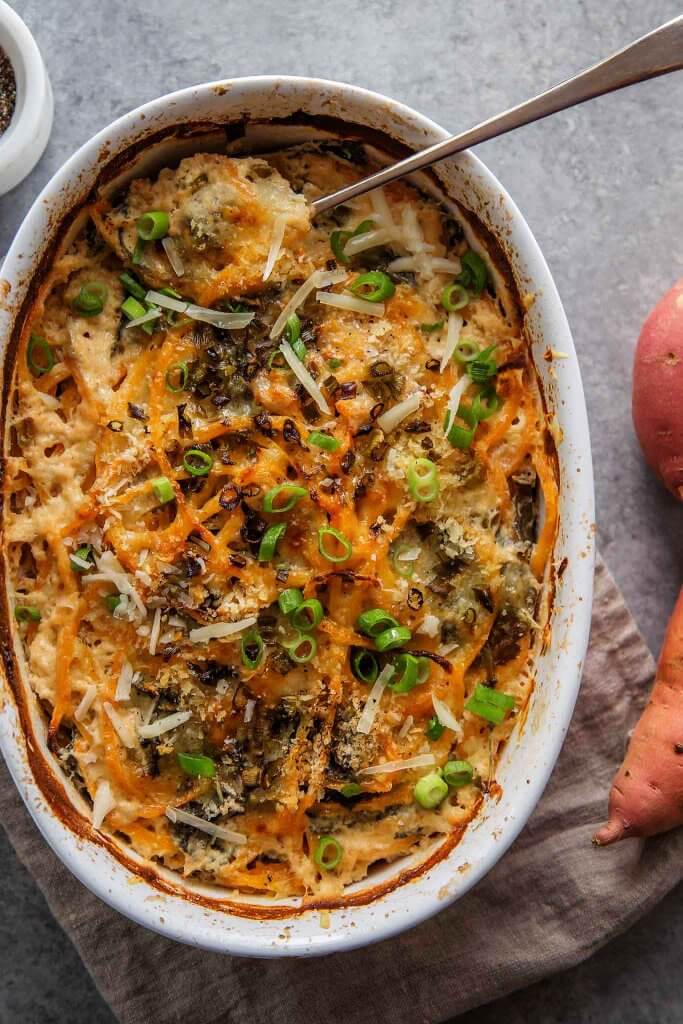 Kale and Spiralized Sweet Potato Au Gratin
Creamy, hearty and warm, this sweet potato au gratin is a perfect side dish for the coldest days of the year. Plus, it's so easy to cut small strips of sweet potato with your new kitchen gadget. See the recipe.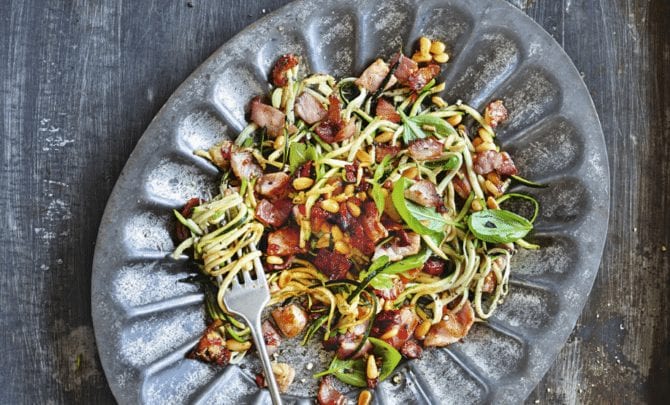 Bacon Zucchini Noodles with Basil
This spiralized dish is served with garlic, sun-dried tomatoes, bacon and basil. So flavorful AND you get a serving of veggies. See the recipe.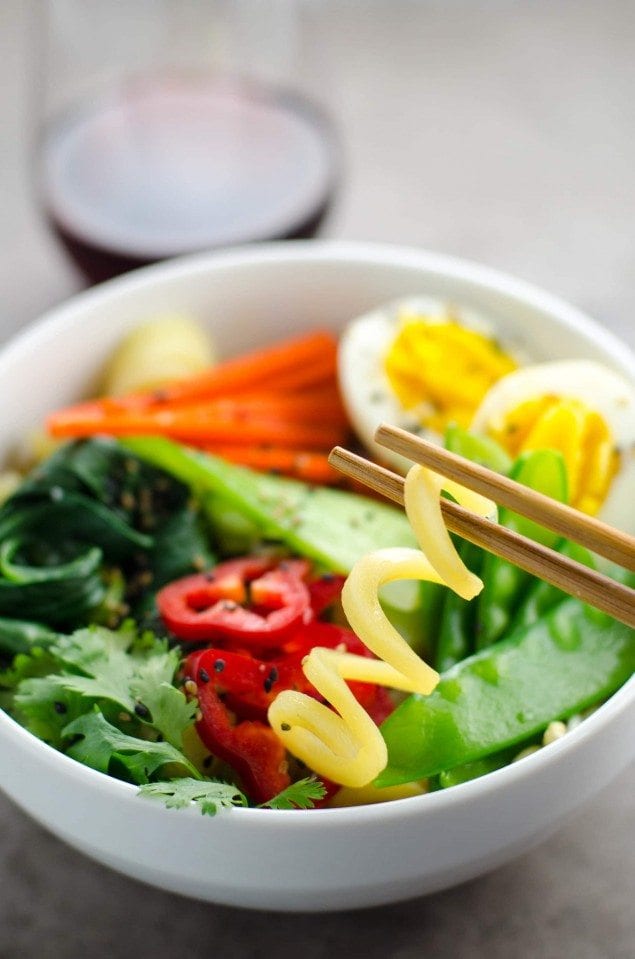 30-Minute Potato Miso Ramen
Try this quick and satisfying bowl of vegetarian miso ramen with a twist of potato noodles. See the recipe.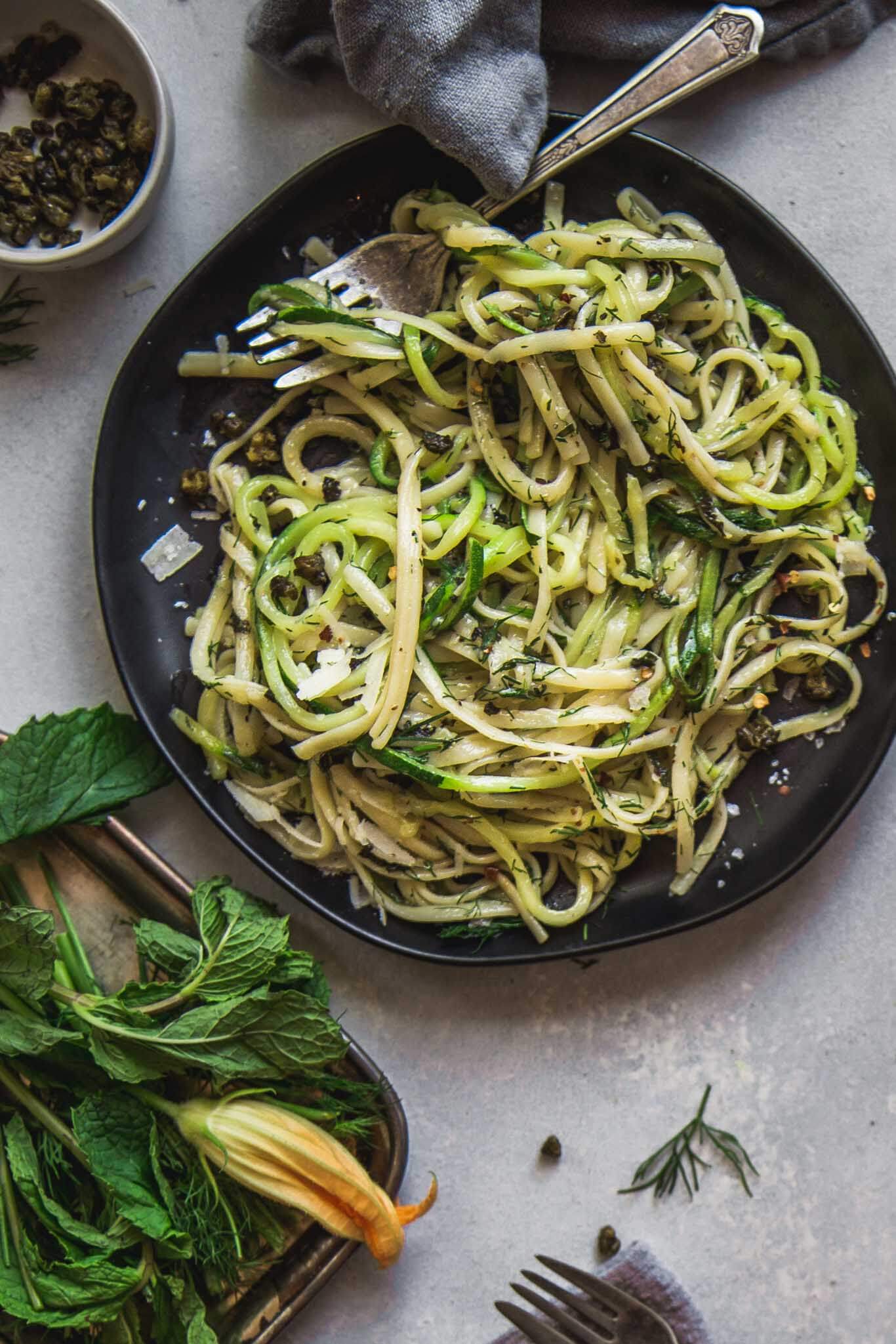 Half and Half: Linguini with Zucchini Noodles, Herbs and Fried Capers
Half and Half Linguini uses half "real" noodles and half zucchini noodles for a tasty treat with less calories. Plenty of fresh herbs – mint, dill, and parsley – brighten things up along with the briny capers which are fried until crispy. See the recipe.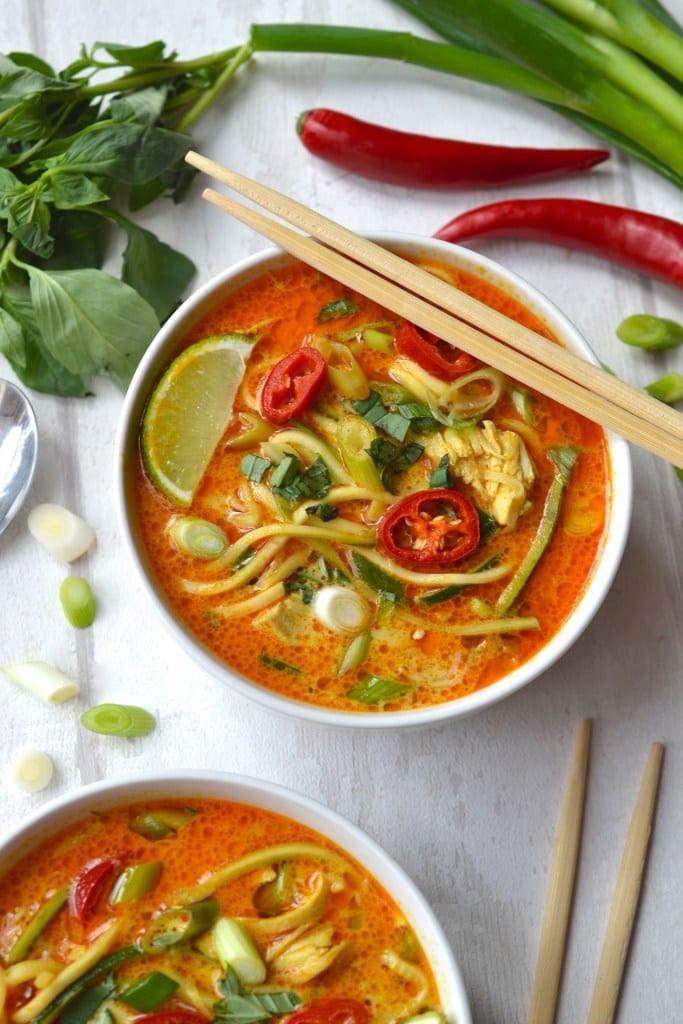 Zucchini Noodle Thai Curry Soup
This Thai curry soup is spicy, creamy, and warming with refreshing bites of zucchini noodles. Dig in! See the recipe.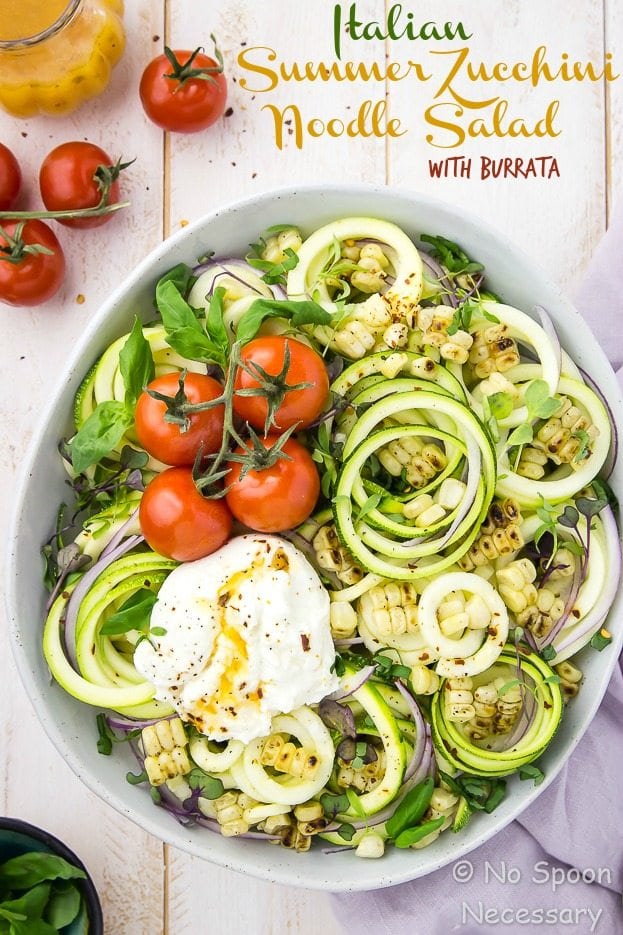 Zucchini and Burrata Salad
Pin this stunner and make it in the summer! Crisp zucchini noodles are tossed with Italian dressing, topped with charred corn, pungent red onions, juicy tomatoes, fresh basil and creamy burrata. See the recipe.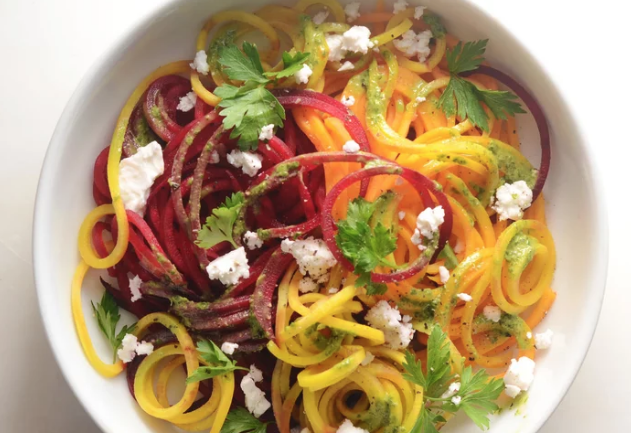 www.cookinglight.com
Spiralized Beet and Butternut Squash Noodles with Parsley Pesto
Throw your beets in that thang! See the recipe.
www.thehealthymaven.com
Spiralized Apple Crumble
Rather than spending your time chopping, spiralize the apples for a quick crumb. See the recipe.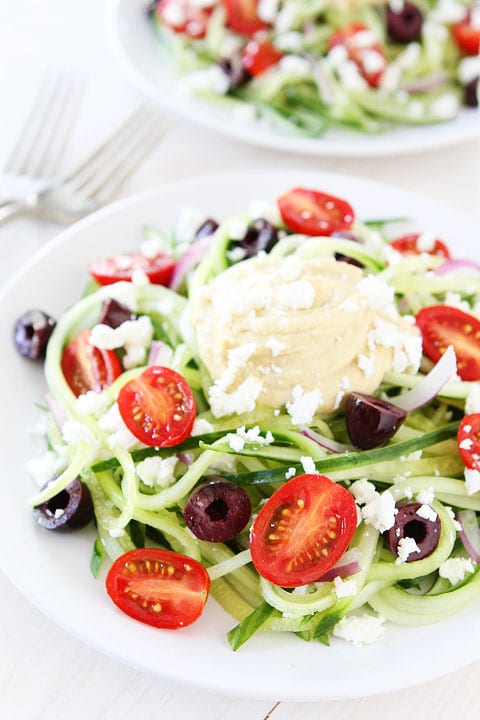 www.twopeasandtheirpod.com
Greek Cucumber Salad
Simple, flavorful, fresh. See the recipe.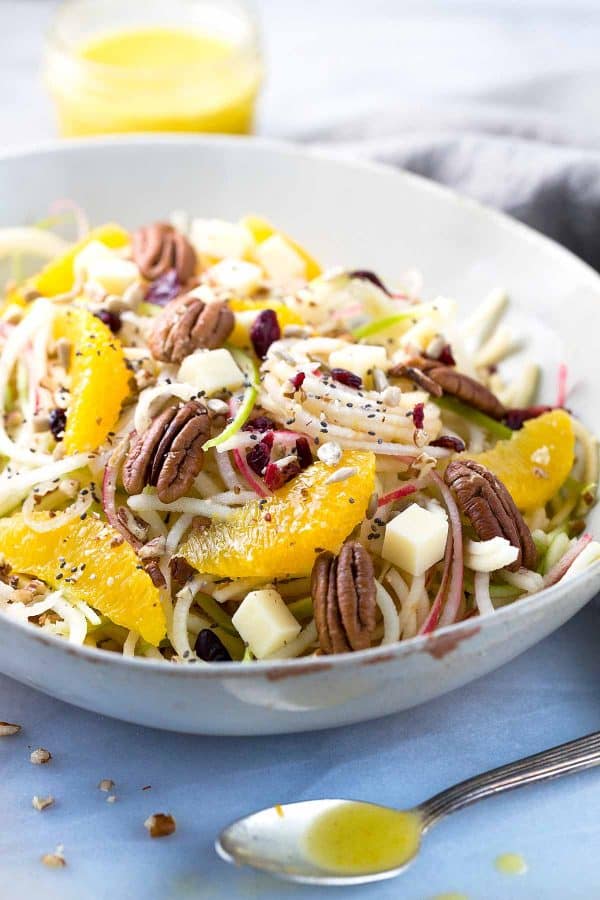 www.jessicagavin.com
Spiralized Apple Salad with Citrus Dressing
A refreshing apple salad topped with oranges, pecans, cheddar cheese, cranberries, sunflower and chia seeds. See the recipe.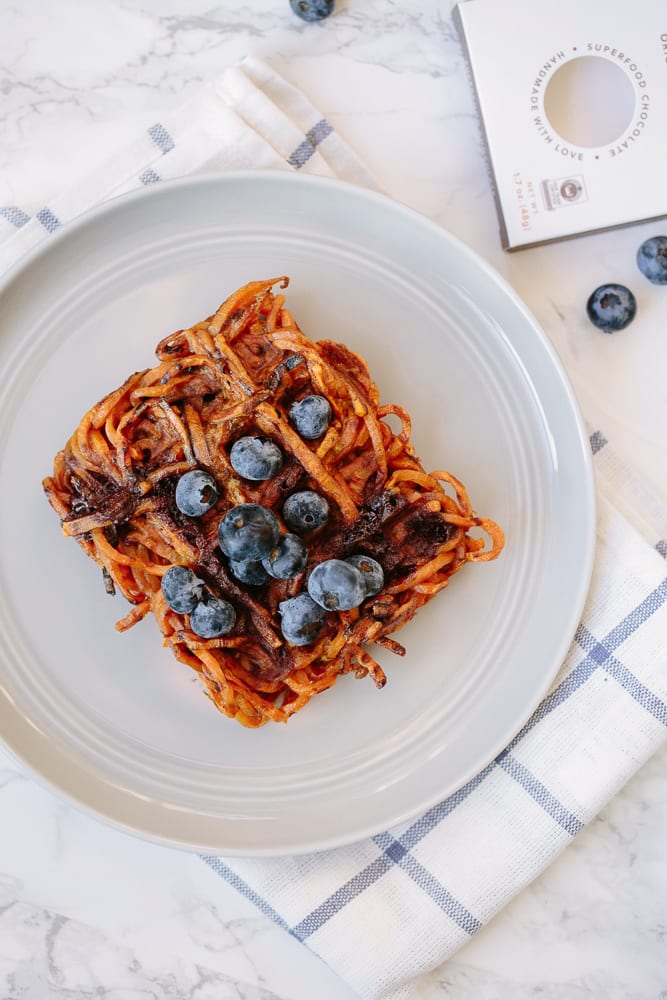 www.inspiralized.com
Chocolate Chip Sweet Potato Waffles
Sweet or savory, spiralized foods make deliciously crispy waffles and are way easier than grating a bunch of potatoes. Check out this sweet recipe!
Pro tip!
Want to make quick-pickled red onions or cabbage? Throw them through your spiralizer to cut them quickly.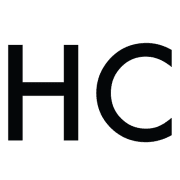 Honest Cooking
The Honest Cooking editorial team handpicks inspiring culinary stories to share with you that we think are beautiful. We strive to create an inspiring place for culinary exploration, salivating recipes, interesting personalities and stories.