Bring some sweetness and energy to your day with a slice of chocolate and matcha banana bread. Loaded with chocolate chips and topped with a matcha icing, it's just the right amount of sweetness to satisfy.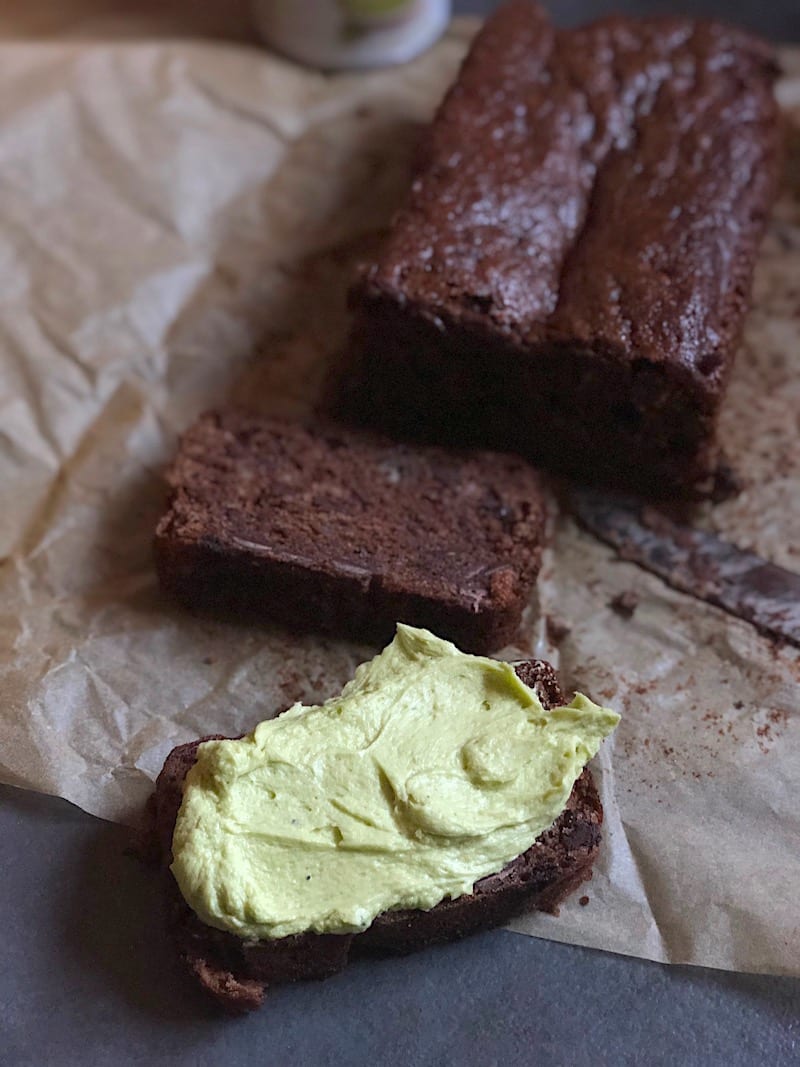 From the makers of Ito En, Japan's best-selling green tea brand, comes matcha LOVE. matcha LOVE products are made with 100% pure, whole-leaf Japanese green tea, sustainably and ethically sourced with the utmost dedication to quality and a deep respect for tradition. It's the best of the best!
Looking for stone-ground ceremonial powders? They have it! How about cold brew matcha tea? They bottle it and they're ready to give you a subtle burst of energy that won't leave you shaky or crashing in an hour. Our favorite product? Of course it's the culinary matcha. We love experimenting with the powder to add subtle earthiness or a vibrant pop of color to a dish, dessert or smoothie. What makes culinary matcha different from other matcha, you ask?
The flavor tends to be more vibrant in culinary matcha so that it doesn't get lost when it is mixed into a sauce, cooked with or baked. Some mass market brands often sell their lower quality matcha powder as their culinary matcha, because what does it matter. It's getting cooked, right? Wrong! We love that matcha LOVE takes their quality seriously and they hold the standard of their culinary matcha to the same great standard as all of their other ceremonial matcha powders.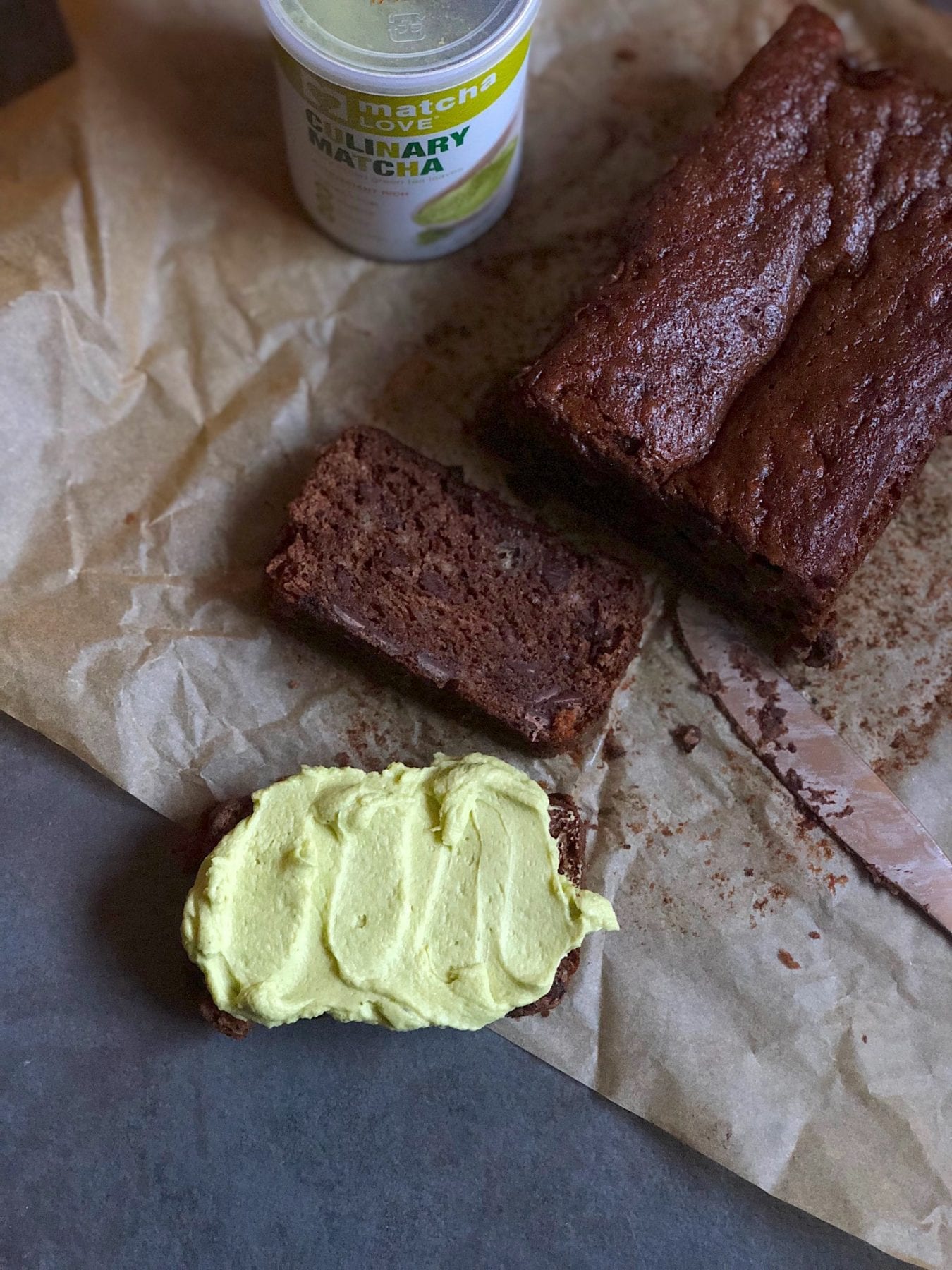 So how does matcha LOVE source such great green tea leaves? They have worked hard to partner with sustainable Japanese farmers who grow the finest tencha. Not only does this mean they are making a vibrant matcha, but one that is packed with the best nutrients of green tea. Matcha is loaded with amino acids, catechins, EGCg, dietary fiber, potassium, vitamin A, vitamin C, and has more antioxidants than blueberries, pomegranates, spinach or acai. It's a powerful leaf for sure!
To brighten up our lives when we're feeling blue on a gray winter day, we baked some of the culinary matcha into a chocolate banana bread and swiped a spoonful of matcha icing on our slice. Not only does it bring your body nutrients and some energy, but it will satisfy that sweet tooth craving in an awesome way. (Plus, it uses up those brown bananas on your counter that you were never going to eat anyway.)
See Also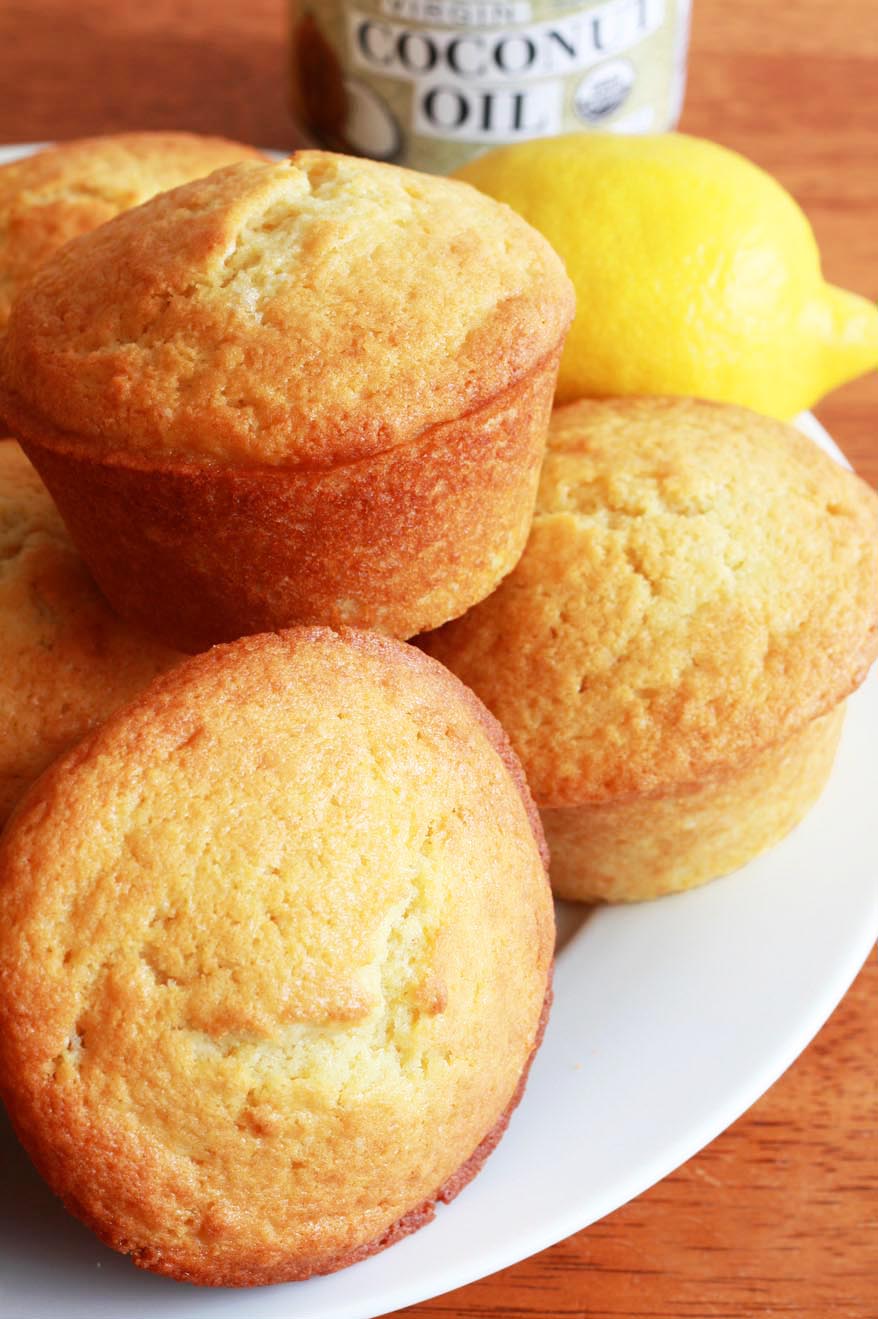 Matcha is such a great way to boost your winter moodiness or kick a cold! With L-theanine, matcha helps you to refocus and bring mental clarity. It is packed with antioxidants, flavonoids, and a ton of vitamins and minerals that will make your mood and all the inner workings of your body feel better. Even when baked or cooked with, matcha still retains its awesome caffeine and nutrient benefits.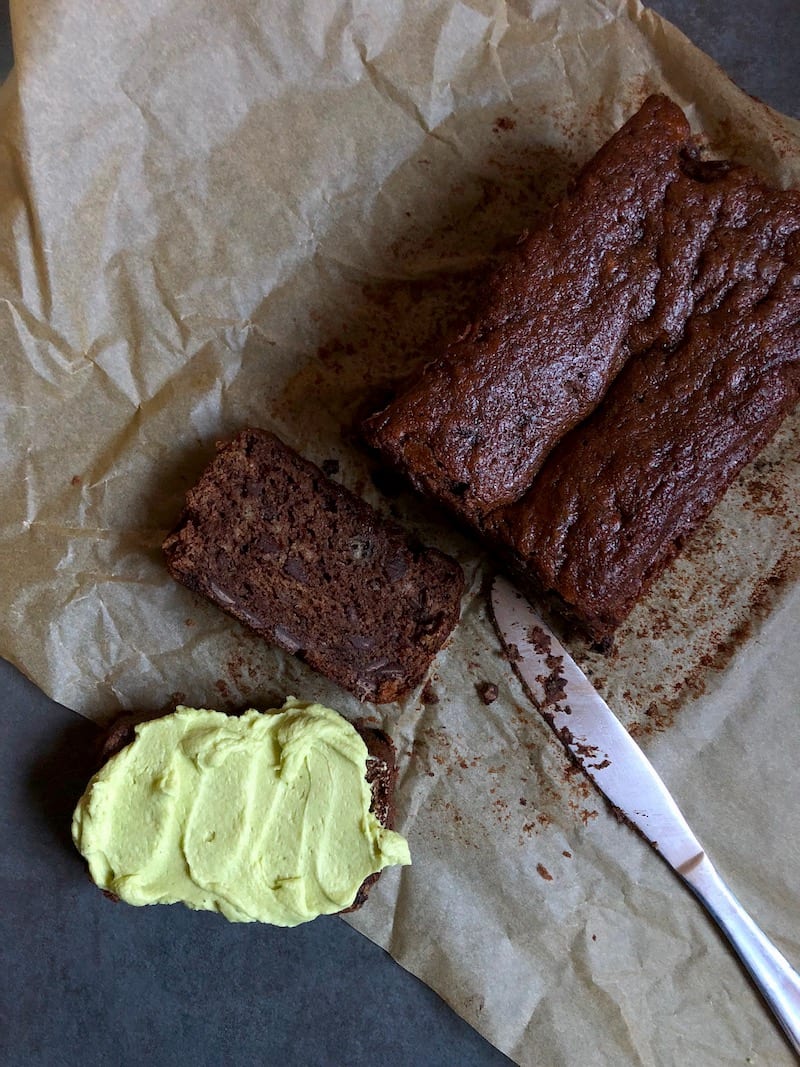 Print
Chocolate and Matcha Banana Bread
Yield:

0

makes one 9"x5" loaf and one 6"x3" mini loaf

1

x
4

very ripe bananas

1 1/3 cups

all­-purpose flour

1/3 cup

cocoa powder

3 tablespoons

matcha LOVE Culinary Matcha Powder

1 teaspoon

baking soda

½ teaspoon

kosher salt

1 cup

plus 2 tablespoons granulated sugar

2

large eggs

½ cup

vegetable oil

2 tablespoons

whole milk yogurt

2/3 cup

chocolate chips or chunks
Matcha Icing
1/3 cup

heavy cream or

1 cup

mascarpone

1 tablespoon

powered sugar

2 tablespoons

matcha LOVE Culinary Matcha Powder
Instructions
Preheat your oven to preheat to 350F. Prepare a 9×5 ­inch loaf pan and 6×3 inch loaf pan by lining them with parchment paper. Alternatively, you can simply grease them.
Combine the bananas in a small bowl and mash them with a fork. Set aside.
In a medium bowl, combine the all­-purpose flour, cocoa powder, matcha powder, baking soda, and kosher salt. Set aside.
In a mixing bowl, combine the granulated sugar and eggs. With an electric mixer, beat on medium speed until light and fluffy, about 10 minutes. After 10 minutes, drizzle in ½ cup vegetable oil. Once the oil is fully incorporated, reduce the mixer speed to its lowest setting and add the mashed bananas and yogurt.
Sprinkle the dry ingredients over the surface of the batter. Continue mixing on low speed, and stop when the dry ingredients have just disappeared into the batter. Switch to a spatula if necessary, so the batter is not over-mixed by the mixer.
Transfer into the prepared loaf pans and smooth out the tops with a spatula.
Bake for about 50 minutes, checking at 25 minutes, as smaller loaf may be done sooner.
Meanwhile, make the icing.
Using an electric mixer, beat the heavy cream or mascarpone with the sugar until smooth and soft peaks form.
Fold in the matcha. Adjust to taste preference with more matcha and/or sugar.
Once the banana bread has cooled, slice, top with icing and enjoy!
Notes
Adapted from Hummingbird High
Image courtesy of matcha LOVE