Is a luxurious stay at The Saxon Hotel all it's cracked up to be? Check out our thoughts at staying and dining at this hotel that was once the home of a South African billionaire and a retreat for Nelson Mandela.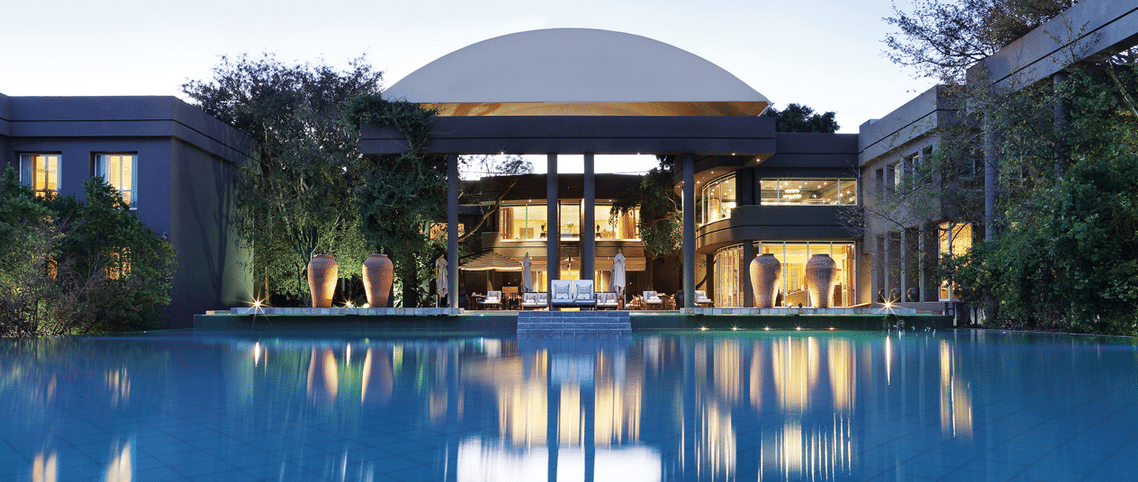 On a recent trip to South Africa, I was thrilled to find out that South African Air offers a non-stop flight from JFK to Johannesburg that gets you there in less than 15 hours! I had booked a couple days in Jozi, mainly to combat jet lag before taking off on safari.
While it was fun spending my days exploring the rough and tumble underbelly of the city (I particularly enjoyed Lebo's immersive Soweto Township bike tour where you'll pass the homes of Nelson Mandela and Desmond Tutu and the Apartheid Museum) I have to admit that the highlight of my stay was retiring to my luxurious, cocoon-like suite at The Saxon Hotel, located in the exclusive suburb of Sandhurst, where past guests include Oprah, Bill Clinton, Mick Jagger and the Prince brothers (William and Harry)among others.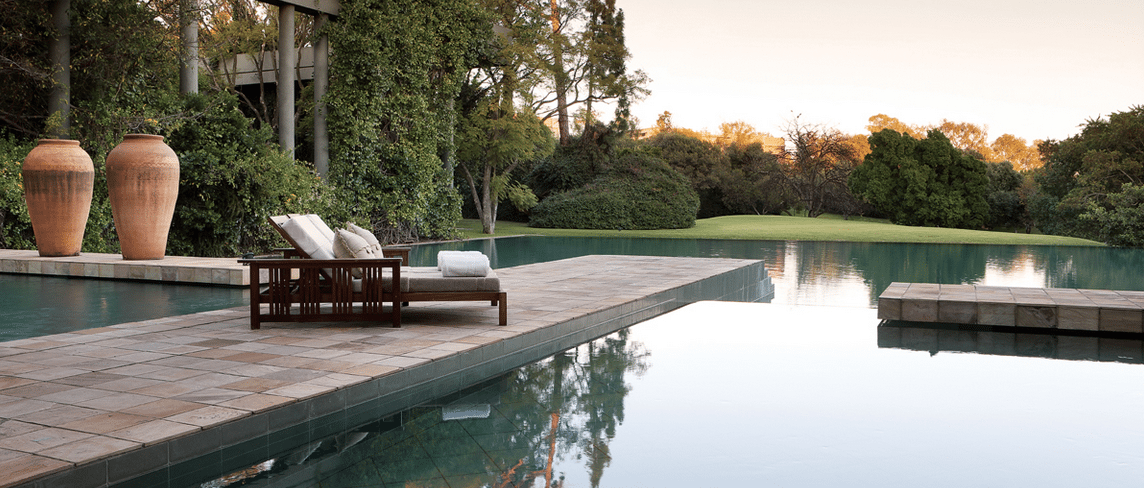 Warning: Once you enter the gated sanctuary surrounded by 10 acres of lush, indigenous gardens, a stunning nine hundred and twenty square meter swimming pool, an award-winning, holistic spa, and several bars and restaurants, including the highly touted, Luke Dale-Roberts at the Saxon Hotel, you'll be tempted to cancel all further plans and just nestle in for the duration of your trip.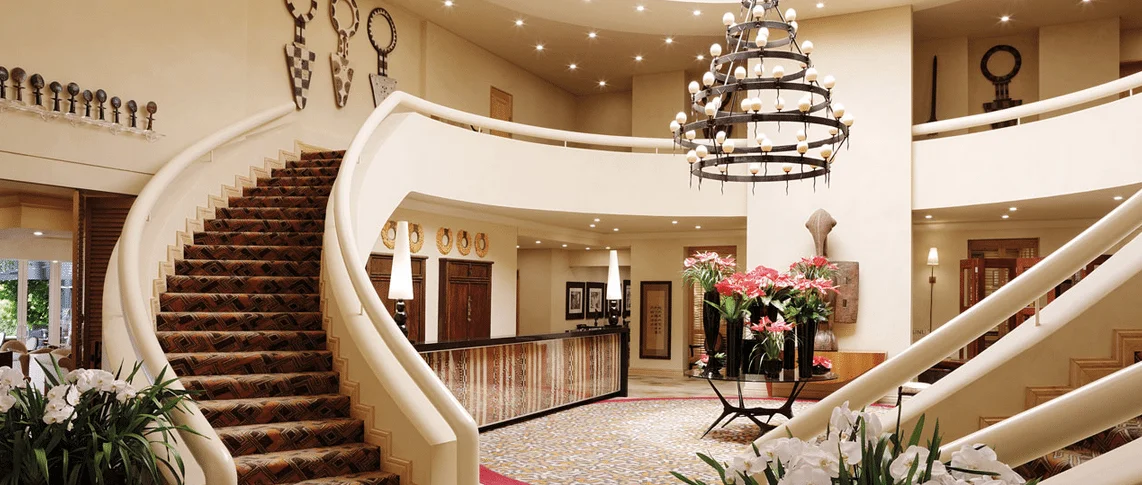 At check-in, where I was warmly greeted with glass of bubbly, as I looked around the gorgeous lobby with its dramatic, sweeping staircase, sparkling chandeliers, and a fascinating collection of artifacts created by many of South Africa's pre-eminent artists, are further enhanced by the sunlight streaming in from the glass dome, I completely understood how the South African entrepreneurial billionaire, Douw Steyn, referred to this as his dream home when it was designed for him in 1990. Shortly thereafter he invited Nelson Mandela to stay here after he was released from prison. It was during his serene six-month stay here that South Africa's former President edited his autobiography "Long Walk to Freedom."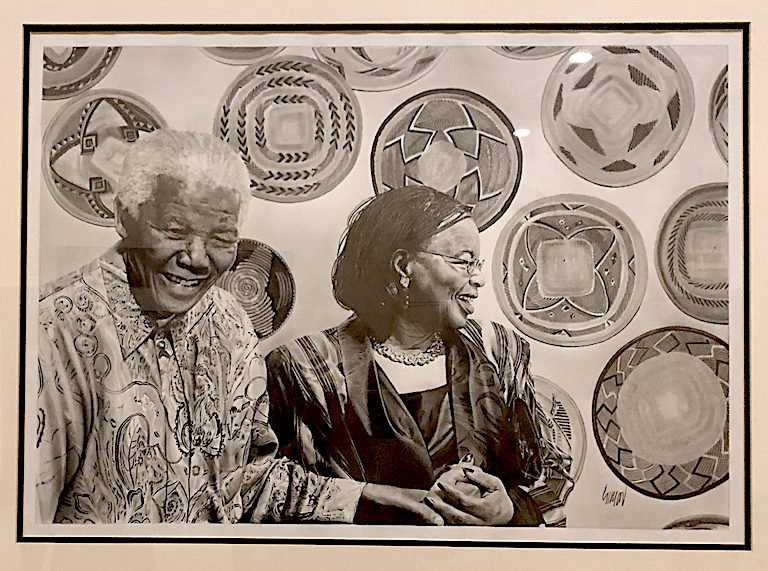 A few years later, when Steyn moved to the U.K. for business, it was Mandela's idea for him to turn his home into a prestigious, boutique hotel. Hence the numerous photos of Mandela enjoying his time here, including one painting simply composed made up of his handprints.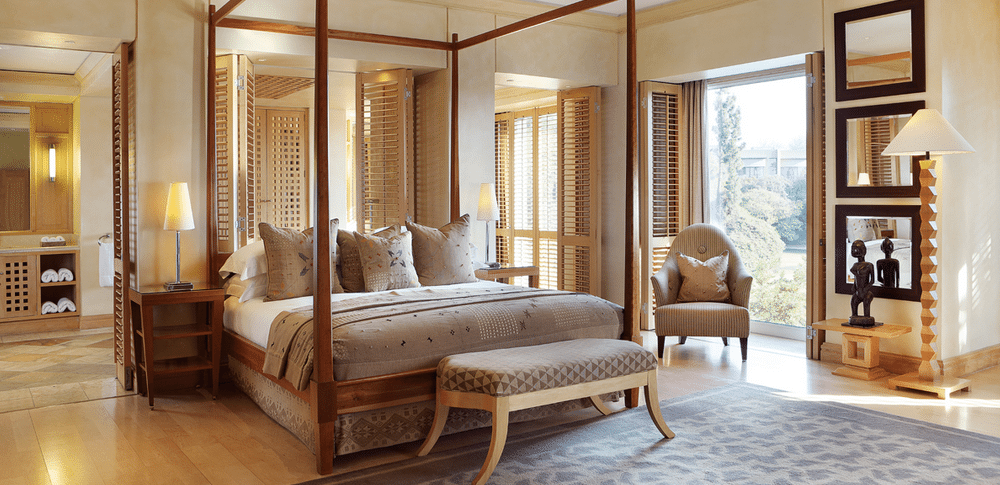 The suite he occupied during his residence is now (appropriately) named the Nelson Mandela Platinum Suite, 4300 sq. feet of stately magnificence accessed via a glass-enclosed elevator. In 2010 three Villas added an additional 29 suites to the existing 25 suites.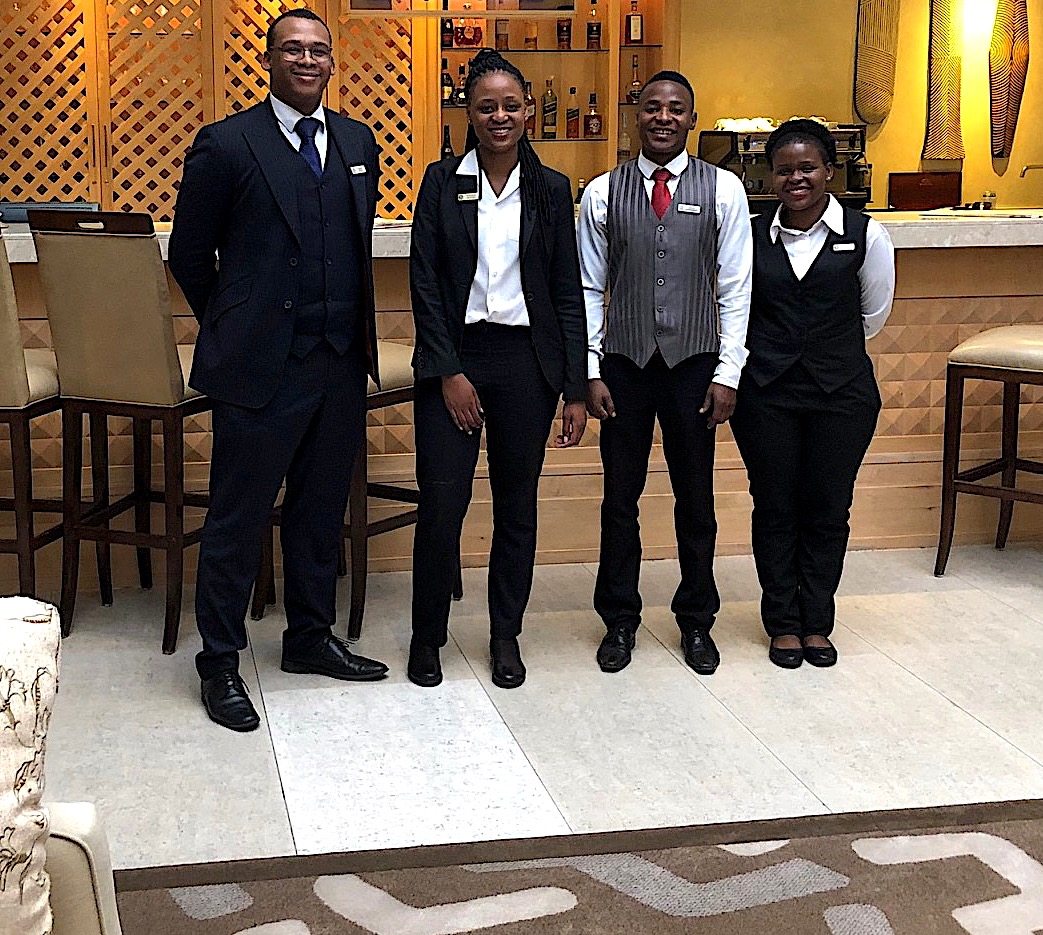 As gorgeous as my villa suite was, my favorite part was the trio of adorable, yet always professional, butlers, who appeared like genies to grant my every wish.
The next morning, after being awakened with a steaming pot of coffee and the newspaper, I called down request a second pot of coffee since the first one was so good.
My butler asked me, "Do you know why it was so good?"
"No, why?" I replied.
"Because it was made with love," he answered.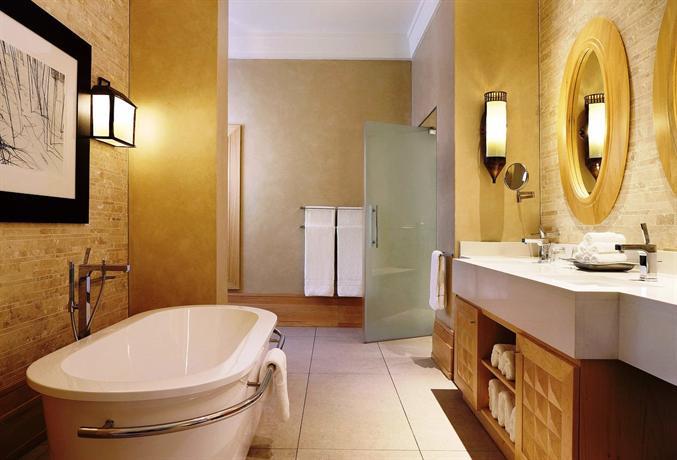 The striking suites feature appealing light wood and marble pieces, contemporary African artworks, an open layout with lounge and dining areas, a fully-equipped business desk, separate bathroom with bath and walk-in shower with generous supplies of Molton Brown toiletries and large bay window overlooking the pool, garden or city skyline.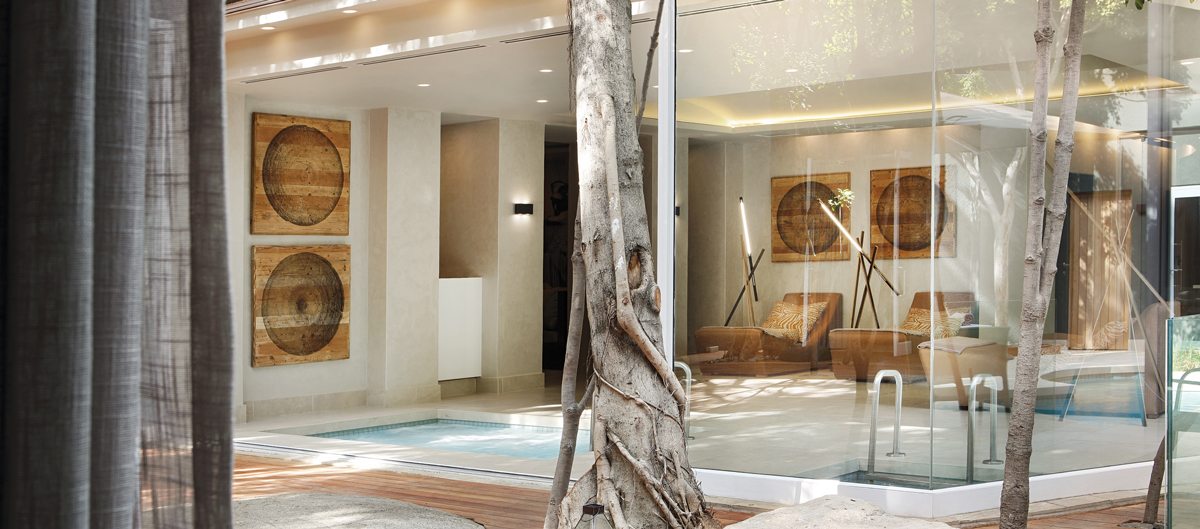 Some of the sweet suite amenities include a complimentary mini bar including a bottle of sparkling wine, beer and tasty snacks-such as gourmet cookies and mini-bags of local dried fruits, a full breakfast at Qunu Restaurant, high speed WiFi, in suite entertainment, use of Spa hydro facilities, 24-hour butler service, newspaper daily, parking, fresh flowers, access to fitness center, plush Bathrobe and slippers, and 24-hour butler service.The Saxon Spa is a destination in its own right- an artistically designed oasis of calm offering a myriad of tempting treatments ranging from traditional hammams and rasuls, hydro pools, a steam room to some highly original spa packages.
One popular treatment is their signature Sound Therapy Advanced With Crystal Therapy which whips your chakras into shape by combining a mix of crystals with their unique Sound Therapy utilizing the vibrations of gongs, cymbals, Tibetan singing bowls and bells, performed on a heated water bed, to rebalance your energy flow.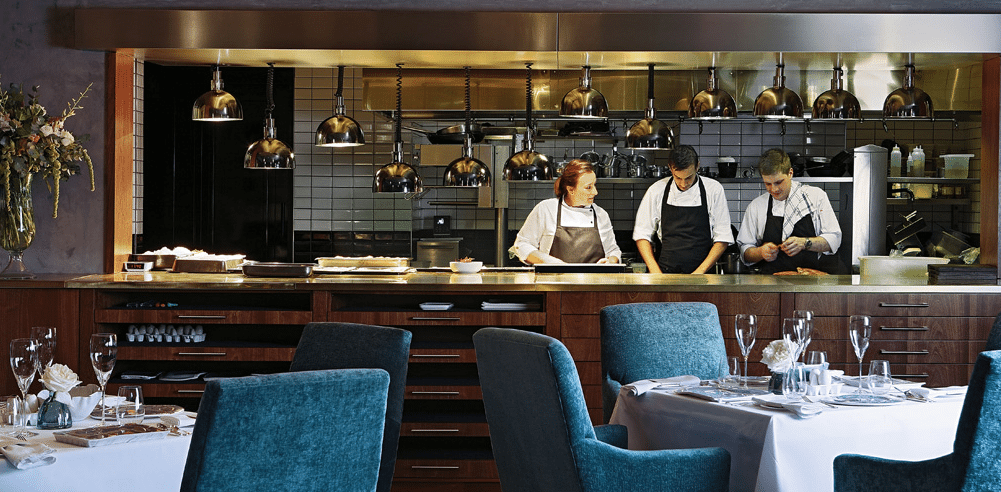 Good news for gourmands is that if you won't have to leave the property for a memorable dining experience since the Chefs at Luke Dale Roberts X the Saxon, offer innovative, epicurean five or eight course dining adventures paired with South African or International wines or teas, which I have to admit I found a trifle strange.
I opted for the five-course dinner with local wines, which, unless you're a sumo wrestler, which leave you contentedly full.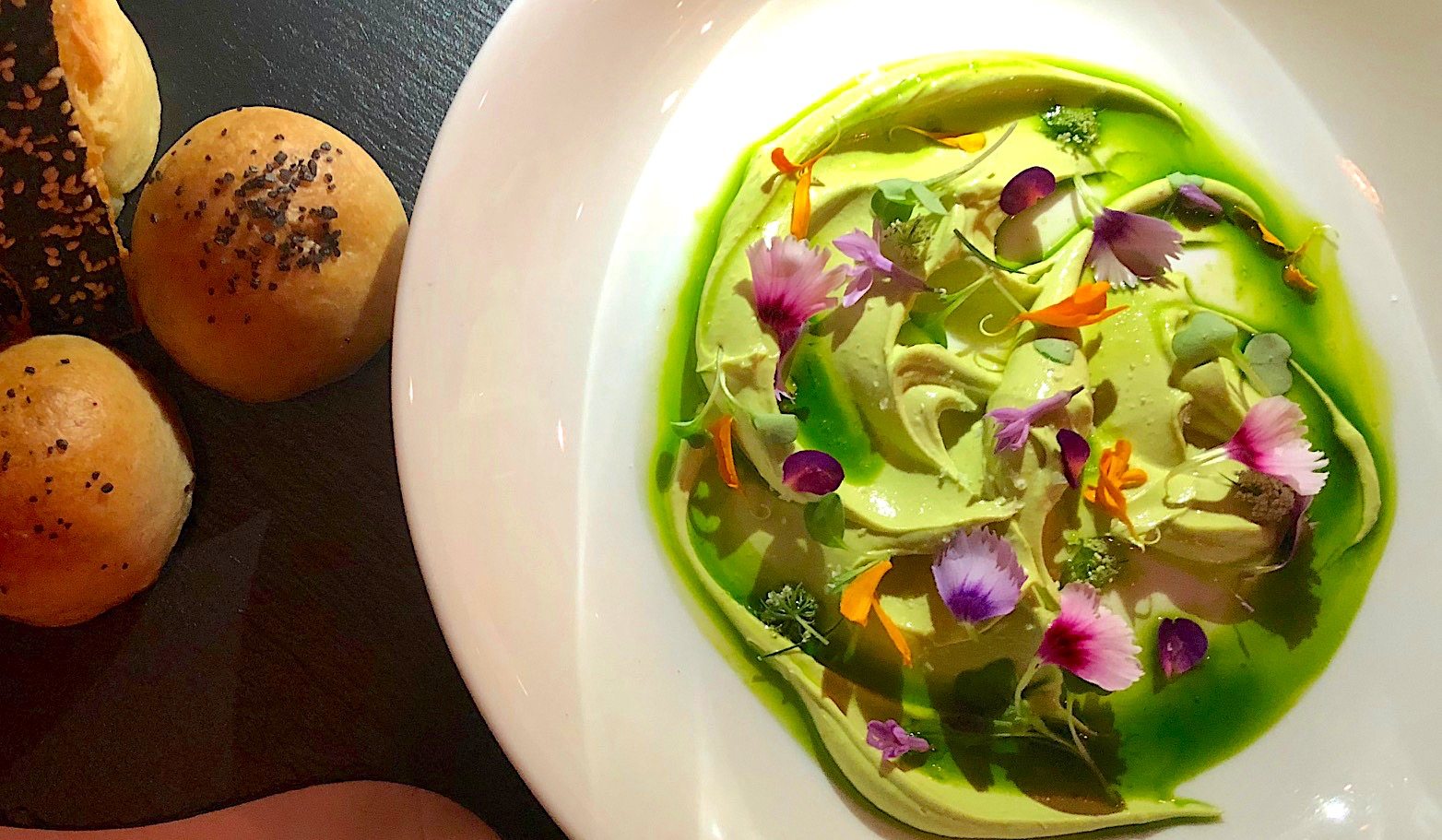 They hit the ground running, starting with a colorful museum-quality work of art that turned out to be a platter of homemade bread with sweet pea puree butter. From there it was one imaginative, knockout dish after another. Standouts, both in flavor and presentation, were the Lamb Scottati, which arrived in a sizzling hot stone pot emitting wafts of fragrant smoke, which I found out was from Luke's famed XO sauce. A perfectly slow-cooked, poached egg with asparagus, anointed with a seductive porcini essence momentarily convinced me that I could become a vegetarian, while the delicate Kingklip fish was enhanced with a refreshing buttermilk herb emulsion.
See Also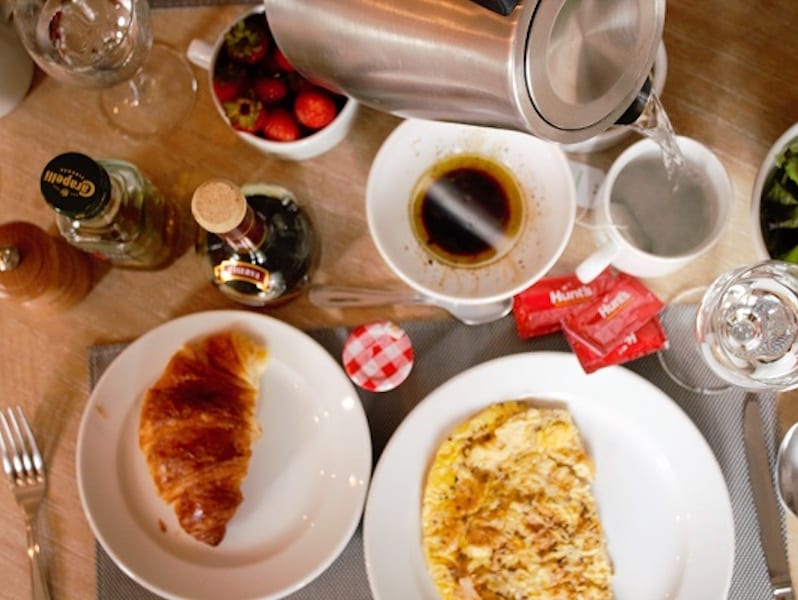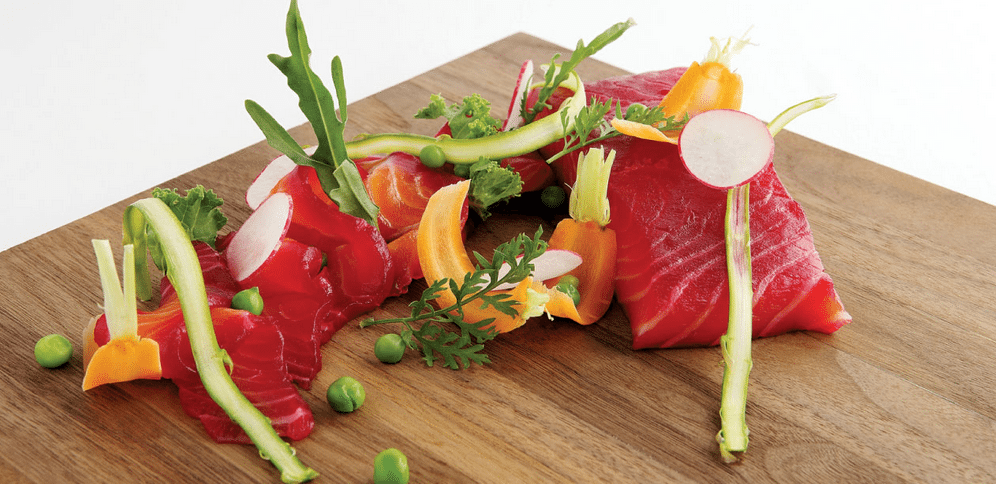 Service was efficient, friendly and enthusiastic, and it was fun watching the cooks bustling about in the open kitchen. When I couldn't decide between two starters my server graciously brought me both.
It's no wonder that the Saxon Hotel has constantly received awards of excellence in every category including the best suite, best boutique hotel, best fine-dining restaurant and best spa since I literally had no complaints with anything- a rare state for me! I did read that one guest complained about children under 16 not being allowed in the restaurant which actually is a huge plus as far as I'm concerned!
Saxon Hotel, Villas and Spa
36 Saxon Rd., Johannesburg, Sandhurst 2196, South Africa | 27/11-292-6000
Website: http://www.saxon.co.za/
Janice Nieder
Janice could be the love child of Indiana Jones and Julia Child. She was a specialty food consultant in NYC with a client list that included Tavern on the Green and Dean & Deluca. A culinary trendsetter, Janice has visited almost 100 countries searching out gastronomic adventures. She might be found sharing a smoked monkey dinner with Shuar Indians in the Amazon jungle or "running with the dogs" while truffle hunting in Marche, Italy. To keep things in balance, Janice also writes about her Girlfriend Getaways, including everything from luxurious city penthouses and Michelin starred meals to bespoke travel in remote destinations. You can follow her travels at www.janicenieder.com