Delightful seafood, pastas and other creative combinations are served at the charming West Village spot; Left Bank.  Offering a combination of American , French and Italian fare from co-owner and executive chef Laurence Edelmen and partner Micheline Gaulin. 
Now it's always once upon a time, in New York City. It's a big old, bad old, tough old town, it's true. But beginnings are contagious here and so is the food.
As many may know New York's West Village is home to a superb dining scene. From the Spotted Pig to Tartine,  it's the neighborhood where you can find great restaurants of all backgrounds. Down the tree-lined, cobblestone streets the dining options are limitless; French cafes,  high end Italian restaurants, classic American pubs and the lis goes on. While its' great the neighborhood has every flavor you need in one location – it can be hard to choose where to go when you're indecisive about your next meal. At Left Bank you can get all three international classic flavors  (for the price of one) at one destination.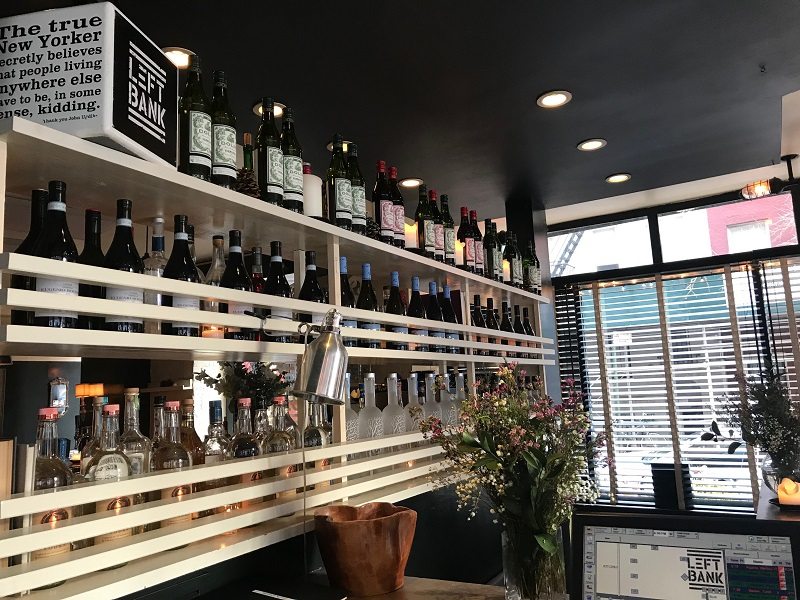 Serving a handful of quality dishes which include seared octopus with ginger aoli, sauteed potato gnocchi and a to die for maple pie. Chef and co-owner Lawrence Edelmen makes Left Bank a go to destination for the West Village food scope.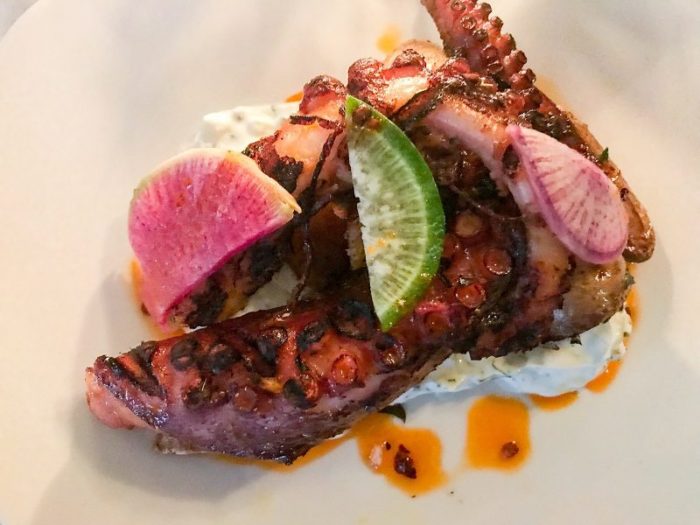 To assist in making the thoughtfully curated menu Chef Edelmen is an advocate for embracing seasonality and local ingredients allowing for the menu to be diverse. Most of the menu's ingredients are sourced from Norwich Meadows Farm and Blooming Hill Farm- in addition to other local vendors.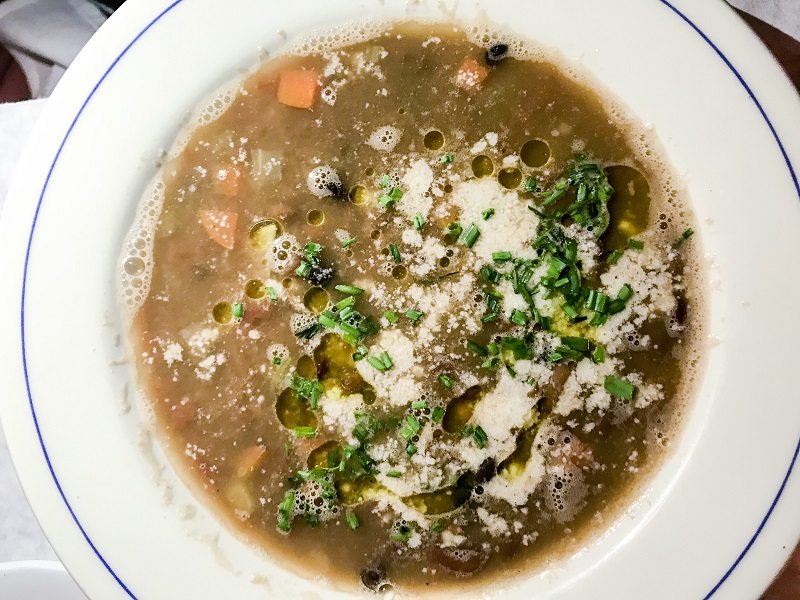 Currently showcasing on the winter menu – the fluffy potato gnocchi served with spicy broccoli and the caramely boozy bourbon decadent maple pie (a family recipe from Edelman's partner, Micheline Gaulin) are Left Bank's most popular dishes. But there's lots more to recommend about Left Bank and why it should be on your food radar when visiting the West Village. There's the iron roasted chicken; an impressive presentation and size of poultry complimented with creamy polenta. Great cocktails like the secret garden and impressive wine selections -which is never not a good idea to pair with any meal. Plus other creative dishes like the four cheese burger, the seared octopus and more.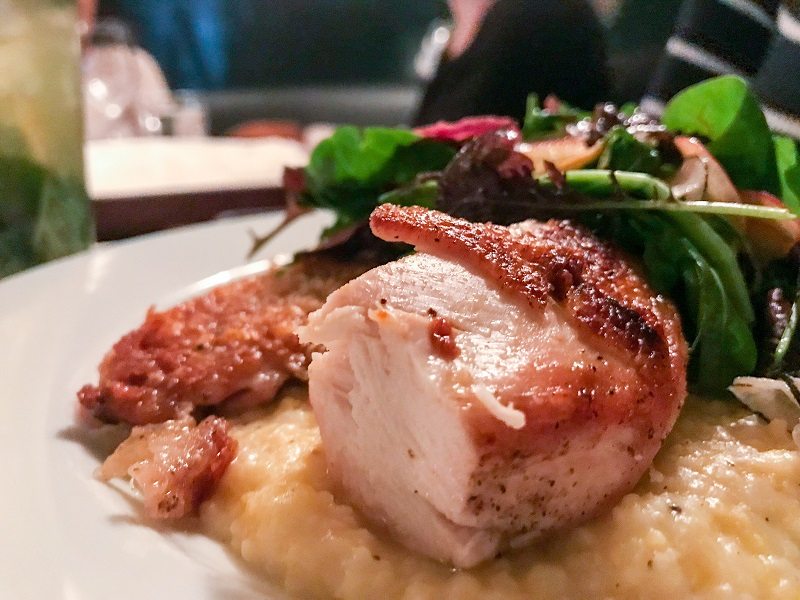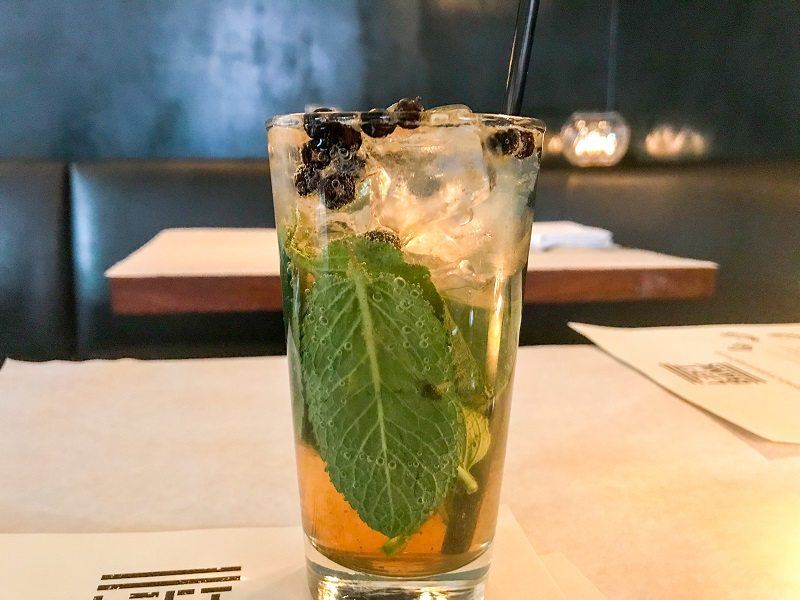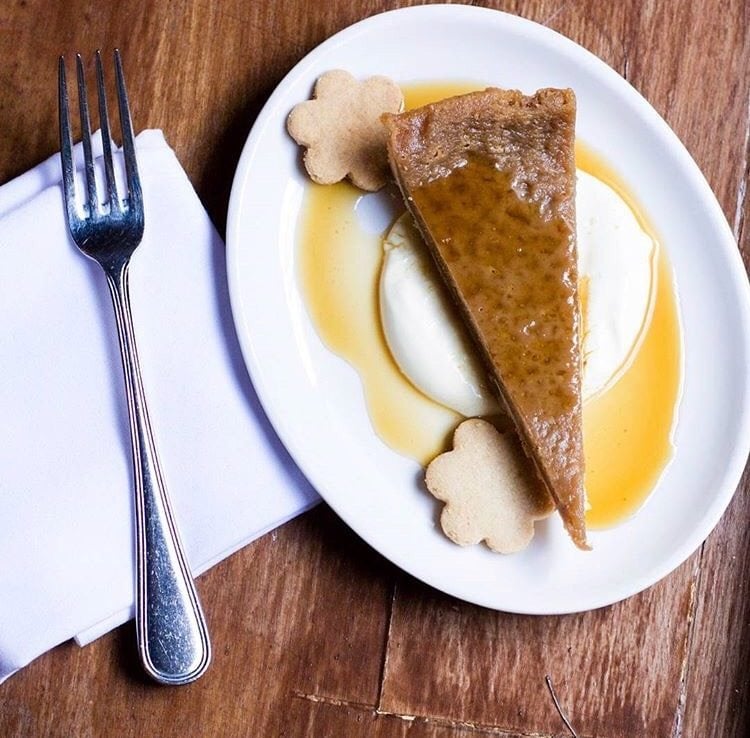 Additional offerings available at the airy eatery  include: 
Happy Hour Menu: Not limited to wine but includes a delicious and comforting pasta  for $25
A Monday night takeout-only special that includes a full roasted chicken, potatoes, and greens, all for $35
A brunch menu and a restaurant week menu.
Left Bank is open Sun-Mon, 5pm-10pm; Tue-Sat, 5pm-11pm and is  located on 117 Perry Street, New York.