Take the winding road to Southwest Virginia and on this path, discover what Appalachian cuisine truly is.  In the cities of Bristol, Marion and Abingdon, explore the tastes of their food and craft beer, grown from the same strong roots as its people.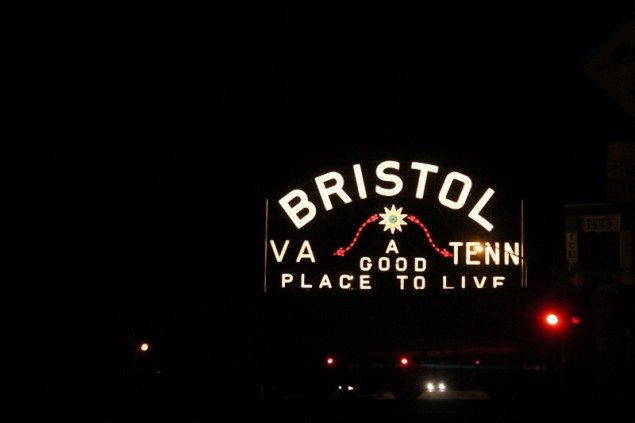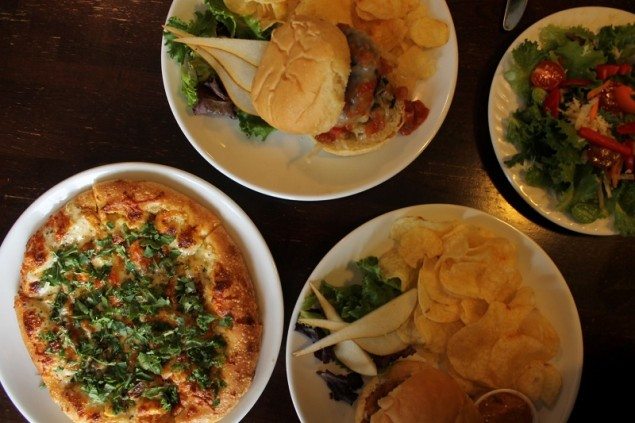 Pass the gargantuan chain restaurants of Red Lobster and Bojangles head to  Abingdon for simply delicious and locally sourced eats. These are the foundations of what Appalachia ( a region that stretches from southern Ohio and West Virginia to Tennessee) eats are. Commonly lumped with southern cooking, where terms such as fried chicken, gravy and biscuits are usually identified. But this is not Appalachian food. Rather the cuisine  is humble not glorified, it celebrates honesty and respect to the local region. It celebrates the region by taking pride in its local ingredients such as corn, mushroom, beans.
Anything that can be grown and is sustainable in the picturesque mountains are vital parts to this culinary movement. It begins with the land and ends with family and friends. Two places which represent Appalachian cuisine are Harvest Table and the Abingdon Farmer's Market.
Harvest Table , actually describes itself as neo- Appalachian. Neo-Appalachian, is taking traditional dishes and recreating them while still reflecting the amazing variety of crops grown the Appalachian mountains.   Also it showcases the farmer's love for what they raise and serves it in every plate cooked. The humble cuisine  is as simple and local as you can get in the Southwest. Both owners Steven Hopp and and his wife Barbara Kingsolver (also the author  bestselling book Animal, Vegetable, Miracle: a  Year of Food Life) opened this charming locally source driven  restaurant in September 2007. Technically the restaurant is located in Meadowview ( a tiny town right outside of Abingdon).
The use of the word local is used aggressively here because the ingredients used are only from Washington County. In other words if you are to ask for lemons in your water, and lemons are not in season, there shall be no lemons in your water.  It is that simple, but the quality and taste of the food are aggressively delicious too.  If it is currently on the menu ( as it does change constantly adhering to using aggressively local products) order the chicken of the woods mushroom pizza, trout cake sandwich and lamb burger.  You may find yourself returning to Southwest Virginia solely to get your  fix on Appalachian cuisine again.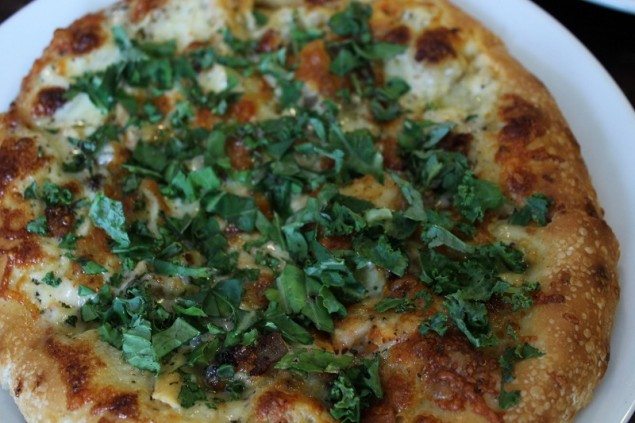 Another humble culinary adventure is to the Abingdon's Farmers Market.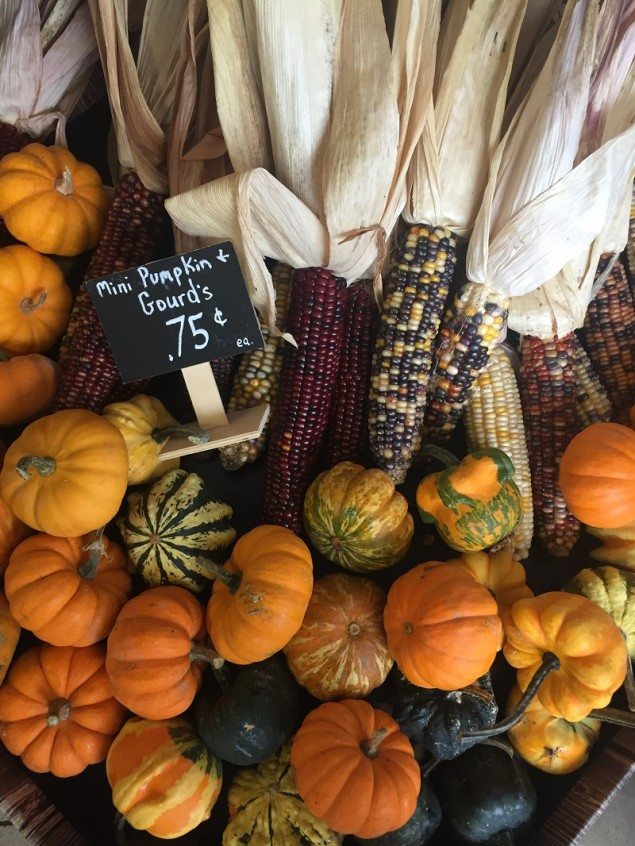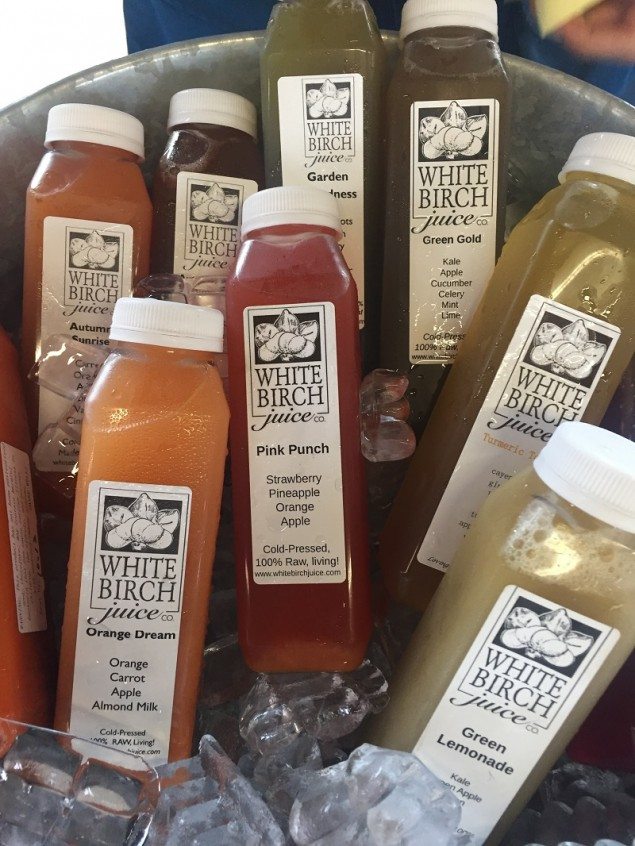 Small but not disappointing, local vendors from South West Virginia's finest eateries assemble here to make the start of Saturday mornings great and tasty ones. Find yourself walking through a winding path to Zazzy's coffee station, to sip on a simmering Ethiopian brew while meandering  to Mehl's Bakery and Cafe baked goods, Chef Jennifer's raw goods, White Birch Juice and more. This is your chance to taste really fresh food.
Next Stop: Wolf Hills Brewing and Co.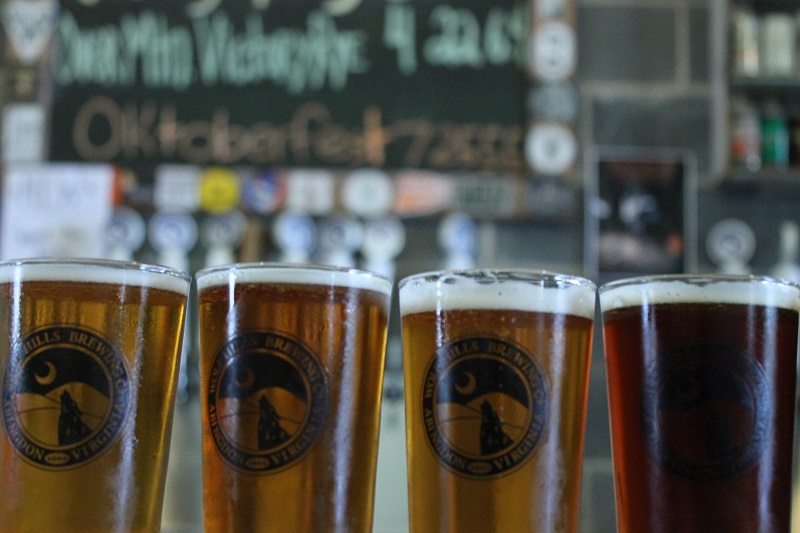 Hoppy, malty, rich, fruity, warm and the list goes on for the beer flavors crafted in this beer mecca. As someone who is not a beer fanatic like some of the other Honest Cooking writers (Annelise), I can honestly say I was slightly converted by Wolf's (slightly).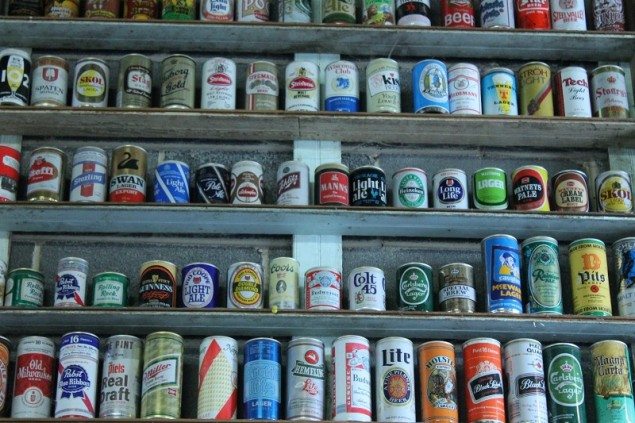 The difference at Wolf's compared to my dislike in beers such as Budweiser is the method used to create these beers.( similar to the approach of Appalachian cuisine) Wolf's team of brew-masters follows the Appalachian way, crafting beers with locally sourced hobs and fermenting them similar to how you would treat spices when baking a pumpkin spice bread.
The process is scientific, a food based one with products  resulting in honey cream and creeper trail ales. A side note about the brewery ( and most southwestern Virginian eateries) everyone is invited, including those under 21. ( and of course no alcohol will be served to them.)
Stop 3: The Southern Churn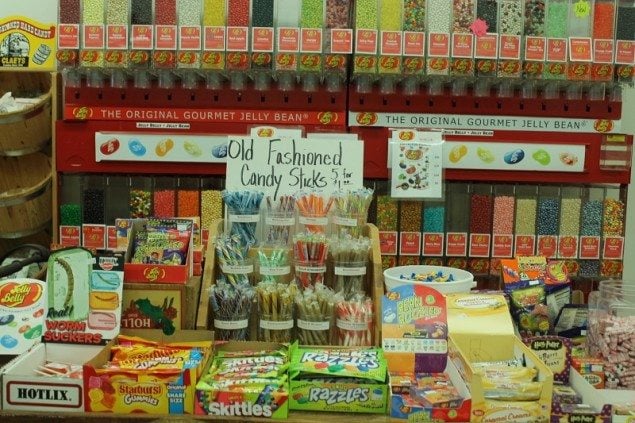 Located in Bristol, make your Willy Wonks dreams become a reality when you step inside this old fashioned candy and ice cream shoppe. There are overflowing baskets of both old and new candies; tootsie rolls, razzles,  Harry Potter jelly beans and more. This is not all,  this sweet shoppe also offers a wide variety of ice cream flavors and fudge.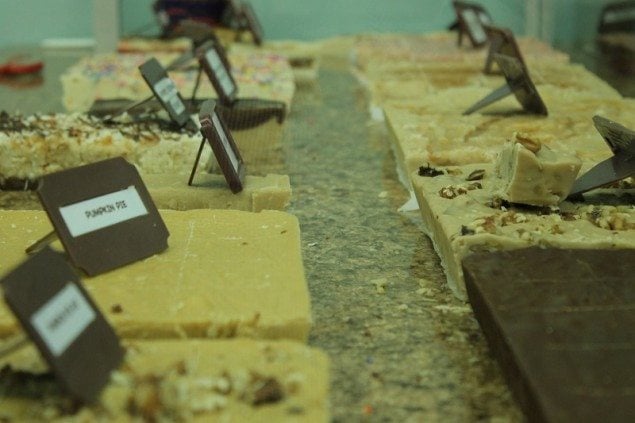 Creamy, buttery, fudge. Before the season is over, do yourself a flavor favor and get the pumpkin flavored or go traditional with the butter pecan.
Stop 4: Studio Brew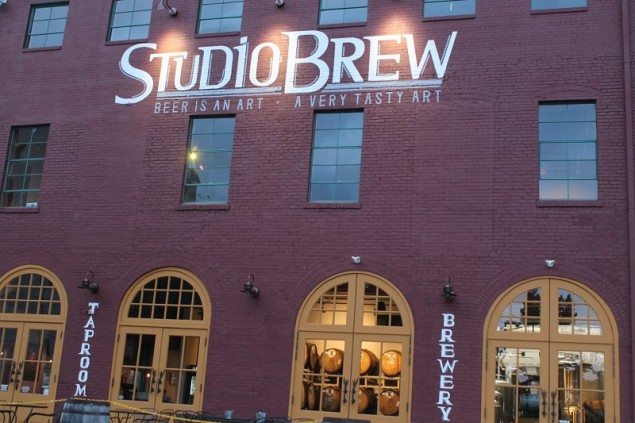 Newly opened in the birthplace of country music (Bristol),  Studio Brew contributes to the cities vibrancy and buzz. Literally. With options to dine and drink or drink and listen to local bands, Studio Brew is a all in one establishment for late night fun.  When dining I would recommend ordering the Blackened Mahi flatbread.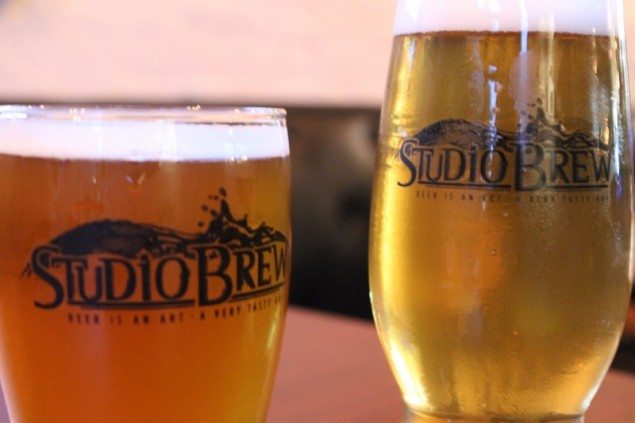 Chunks of mahi are dispersed throughout a grilled flatbread garnished with hop crema and black beans.  As for the artsy beer crafted here, go bold with the Bourbon ale.
Stop 5: More fermented crafted hop aka another brewery : Bristol Brewery Craft Beer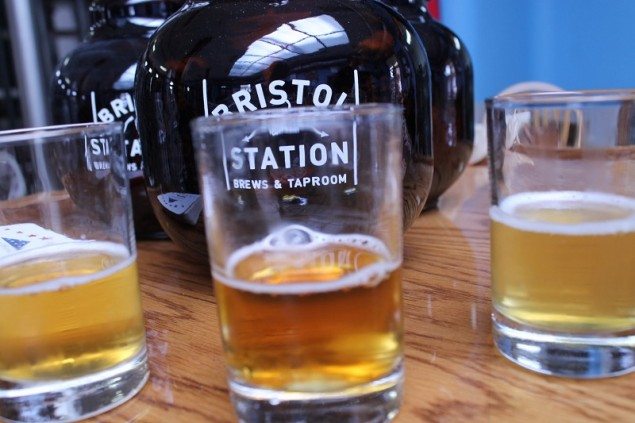 Home to 10 barrel brewing systems ( fun fact in order to sell beer in Virginia, the establishment either produces its own beer, serves food or both) Bristol Brew serves  a mix of lagers, ales and entertainment.  Once a  historic bus station, now it is a venue for artists, musicians, beer "chefs" and guests. This brewery is a the downtown destinations for the beer aficionado and the beer newbie. A recommended choice for the newbie is the crisp yet spicy Piedmont Pilsner.
Other eateries worth visiting include: Black Bird Bakery, infamous in the region for their donuts. Wooden Pickle; restaurant serving local wines and fresh cuisine. Wolf's BBQ;the place to go for the real deal BBQ.
Border two state lines but lean towards the crooked road of Southwest Virginia for humble delicious bites.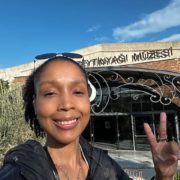 Alyssa Holder
Alyssa Holder is a writer specializing in food and travel topics since 2015.