An iced coffee with a little something extra for a delicious brunch drink.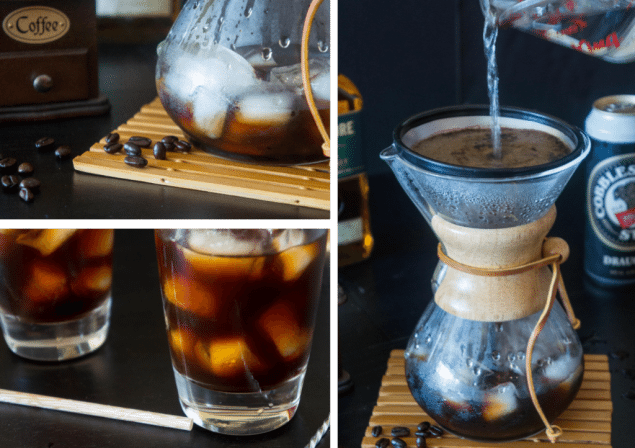 I must be crazy. I mean, it's winter, its cold outside, and here I am serving you a drink with iced coffee!  There must be some mistake, right?
There is no mistake.
I could tell you that because this drink is cold and has stout in it, it gets transformed from a regular after-dinner spiked coffee to something you can sip before dinner, during a lazy afternoon, and even for brunch.  I could say that in some places, unlike Toronto, winter doesn't really seem so cold (I'm looking at you L.A.).  But really the bottom line is: how can you pass up a drink with both Irish whiskey and Irish stout in it?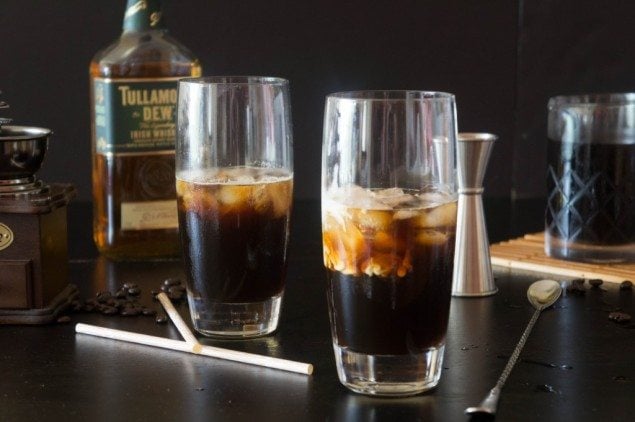 This recipe calls for a cold brew coffee, but as you can see in the pictures, we used a Chemex with an Able Kone to make Japanese style iced coffee.   The difference is that in traditional cold-brew room temperature water is allowed to sit with the coffee grinds for hours, whereas Japanese style involves brewing a more concentrated pour-over cup directly onto ice.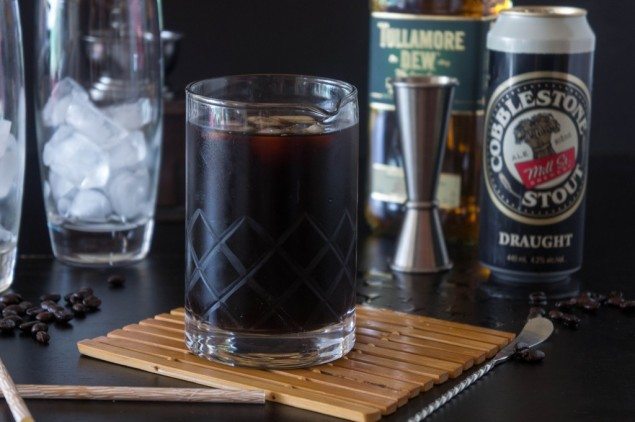 The point is, you can use any cold coffee that you enjoy, just make sure it's strong enough that the flavour won't get drowned out by the other ingredients.
How about pairing this iced coffee concoction with a strawberry scone for brunch!  The deep, dark, flavours in the coffee and stout will be brightened and complemented by the strawberries in the same way that chocolate is.
See Also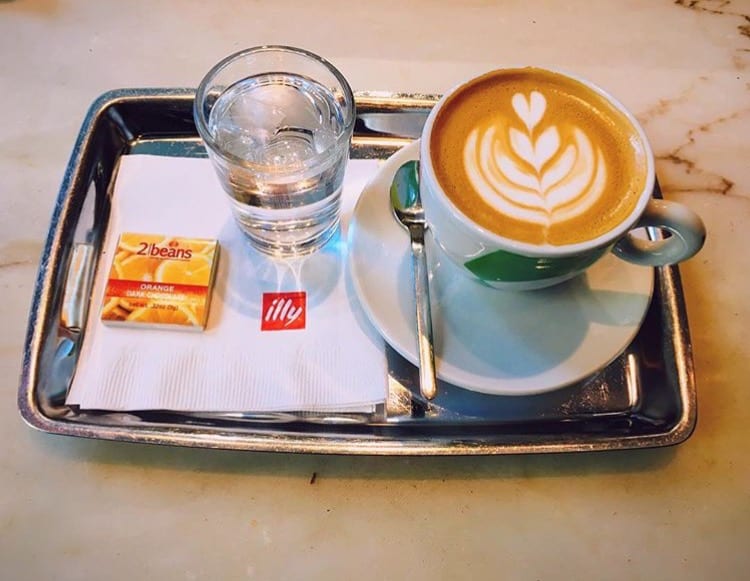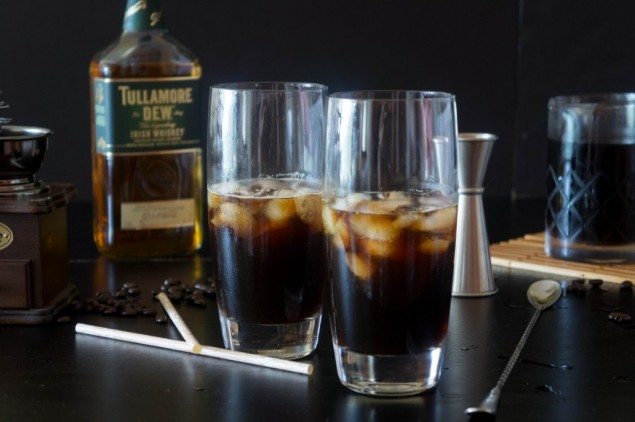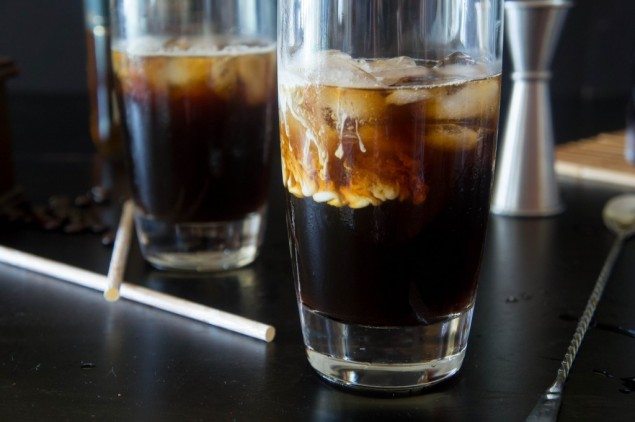 Now that I've solved your breakfast dilemmas, let's get to it!
Print
Author:

Malgosia Ip

Yield:

1

1

x
2 oz

strong cold brew coffee

2 oz

Irish stout

1.5 oz

Irish whiskey

0.75 oz

simple syrup (see here for a how to make it)

1 tbsp

heavy cream
Instructions
In a tall glass, mix coffee, stout, whiskey, and simple syrup.
Add ice to fill.
Pour cream over top so that is slowly sinks in swirls and whorls.
Enjoy with a straw!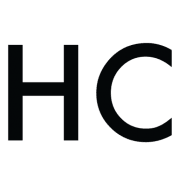 Malgosia Ip
I am a PhD student in chemical engineering at the University of Toronto. I got hooked on cooking/baking when my roommate got cable and the Food Network became my new obsession. Now it seems everything inspires a dessert or a cocktail, and I wouldn't have it any other way.