A stuffing recipe that has been handed down through generations. And now, Gilda Claudine Karasik passes it on to you.
By Gilda Claudine Karasik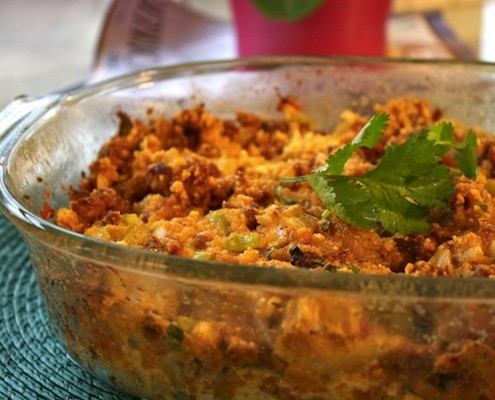 Once upon a time there was an old fashioned recipe.  It was from the American South–the land of fragrant magnolia trees and sweet tea summers–and was so old, no one could remember which great-grandmother it had came from.
One year, just after a Thanksgiving dinner in which the cornbread stuffing featured prominently, a daughter dried the last of the dishes while she listened to the antics of uncles in the living room pleasantly drunk on the cocktails of their generation.
The women, all mothers and grandmothers, sat now around the kitchen table.  Some folding aprons and one polishing the silver.  Another smoothing laundered linens with weathered hands and knobby fingers.  All of them laughing and telling stories that wove together seamlessly, one into the next like ivy overgrown across time.
See Also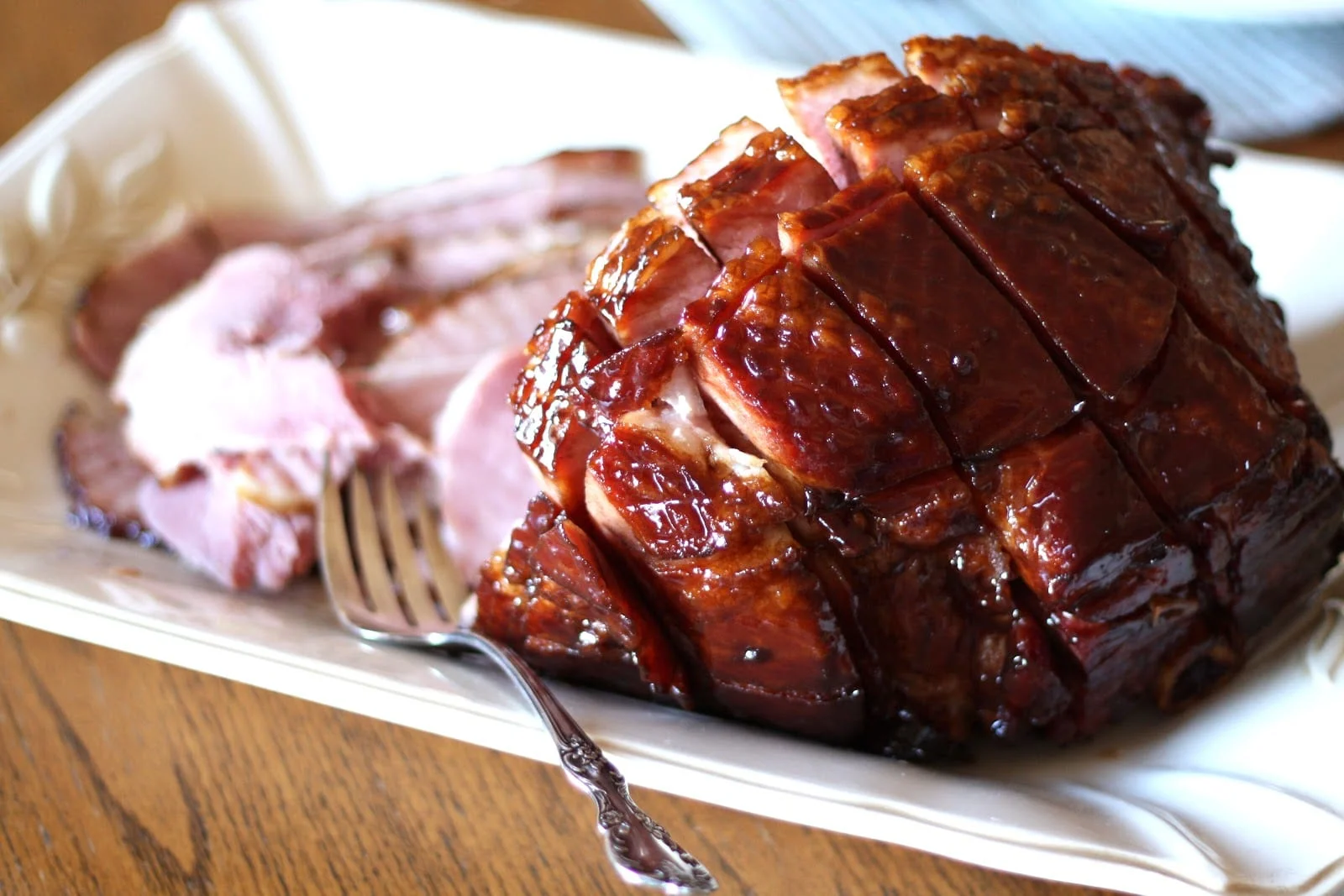 The daughter, curious and industrious, saw an opening and asked how to make the cornbread stuffing (her favorite), pencil and paper in hand.  She wrote as they spoke.  A little bit of this and a little bit of that.  A pinch here and there.  A dash or two, depending.
When, years later, the daughter's daughter found the yellowed page at the bottom of an old flour tin, she understood perfectly.
Print
Chorizo and Plantain Cornbread Stuffing
The base of this recipe belongs to Charlotte, her mama and her mama's mama. I added the chorizo and plantains, a sweet and savory blend that's just right against the cornbread backdrop.
Author:

Gilda Claudine Karasik

Prep Time:

1 hour

Cook Time:

30 mins

Total Time:

1 hour 30 minutes

Yield:

8

1

x
1

large 12 x 12 pan of cornbread

1

large onion, finely chopped

5

celery stalks, finely chopped

1/2

stick of butter
A healthy amount of corn oil for frying

2

to

3

brown (ripe) plantains
A bunch of cilantro

2

large eggs, lightly beaten

1

dash of powdered chipotle chile pepper

1 cup

or so of chicken stock
Instructions
Prepare two pans of cornbread and let dry overnight.
Peel and slice the plantains lengthwise (they must be ripe) and fry in corn oil until browned.
Remove from oil and drain in paper towel.
When cooled, cut into bite-sized pieces and set aside. (You can do this a day or two ahead.)
Preheat oven to 350.
Brown onions and celery in the butter.
Remove from the skillet.
Remove the casing of 3 to 4 chorizos (spicy pork sausages).
Cook in skillet until well done.
Remove with a slated spoon and set aside.
In a large bowl, crumble the cornbread (into biggish chunks).
Add the onion/celery mixture.
Mix in finely chopped cilantro, diced plantains, eggs, chicken stock, salt (just a dash) and pepper to taste.
Bake covered in a shallow, greased pan for about 20 to 30 minutes. Remove the cover during the last 10 minutes of cooking to brown the top.
Notes
Follow the directions for making cornbread in a skillet from scratch or pre-mixed to save time. There is a nice recipe for a Dominican-style cornbread on this site at: https://honestcooking.com/2011/08/01/dominican-culinary-tradition-arepa/.
When adding the stock to the cornbread mixture, moisten only taking care not to make the cornbread too soggy.
If cooking some in the turkey, wash the turkey and dry out the cavity. Gently stuff the dressing into the cavity but don't pack it in. Sew or secure the bird with cooking twine and roast as directed.
Gilda Claudine Karasik
Gilda Claudine is a lawyer and freelance writer. She blogs about Mexican food and culture at www.dosgildas.com and about writing at www.dkwritings.wordpress.com. She is currently working on a her first novel.