Tamara Novacoviç finally manages to track down some green curry paste to make a delicious Thai inspired green curry rice dish.
By Tamara Novacoviç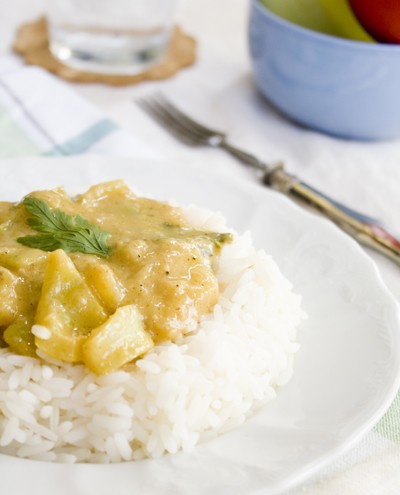 Let me tell you: this is the first time I've had green curry paste. It's not that common in our market and when I finally found it, I bought both green and red version. Red bottle quickly disappeared, I threw it over pasta for quick lunches-traditional Croatian/Italian way.
I'm sharing one of the best meals I have ever tried. And I really mean it, people. All of these ingredients work magically well together. I must say I was to some extent sceptical when it came to coconut milk, but then threw it all together and discovered the magic of Thai cuisine. Because flirting with food is what it's all about. This world offers us so many various native cuisines, ingredient combinations, this nature serves us with an abundance of beautiful things to eat. Flirt with dishes in your kitchen and try different combinations…you only live once.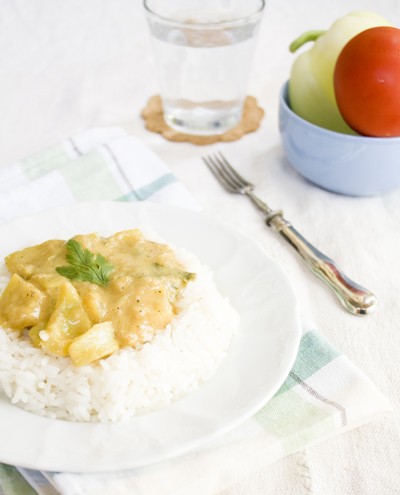 This dish will tease your taste buds, it will tell thousand languages and make you want more. I know this probably sounds like a corny book intro, but trust me-this is a must try.
Thai inspired green curry rice
Perfectly seasoned and delicious, exciting!
Ingredients
2 medium zucchini or eggplant
2 bell peppers
½ onion
2 garlic cloves
½ cup (120 ml) coconut milk
2 tbsp green curry paste
3 tbsp soy sauce
2 tbsp lime juice
several fresh basil leaves
½ tsp powdered ginger
salt
vegetable oil
some flour
Instructions
Heat some vegetable oil. Wash and cut zucchini and or eggplants into medium pieces. Coat with flour and fry on oil. Add bell peppers cut in squares, finely sliced onion and garlic, salt and ginger. Sautee until the vegetable softens. If necessary, add some water or broth.
Add coconut milk, soy sauce and green curry paste, stir to coat. Sautee on low heat until the sauce thickens.
In the end, add lime juice and basil leaves. Remove from heat.
In the meantime, steam rice and serve this sauce over rice.
Note: You can add some shrimps or chicken to the sauce.