Tamara Novacoviç is still in avocado mode, and here's a very simple but attractive way to serve this lovely veggie tasting fruit.
By Tamara Novacoviç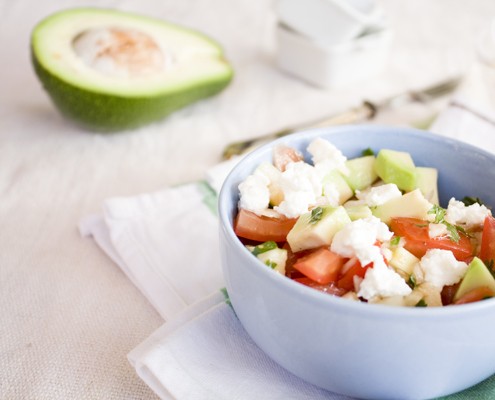 I just love avocado. It can be used in so many different ways, but usually (like with all things in life) the simplest is the best.  Use delicious summer vegetables and make this refreshing and healthy meal!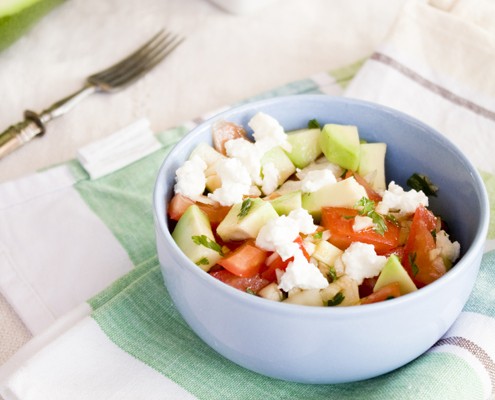 Light, refreshing, healthy-perfect for summer!
Author:
Tamara Novakovich
Ingredients
2 ripe avocados
2 tomatoes
½ onion
1 clove garlic
1 tbsp finely chopped fresh parsley
salt, pepper
some cottage cheese
olive oil
2 tbsp lime juice
1 tbsp apple cider vinegar
Instructions
Wash avocados, peel, remove the stone, chop meat into cubes and sprinkle with lime juice.
Wash tomatoes, cut into cubes, combine with avocado. Add finely chopped onion, garlic and parsley.
Season with apple cider vinegar, olive oil and salt and pepper. Add some cottage cheese on top.
Serve cold.