Sasha Gora makes a light yet flavourful summer salad filled with apricots and feta cheese.
By Sasha Gora
I admit that it took me years to become excited about apricots. I was usually distracted by a different stone fruit that also arrives in early summer: cherries. For years I was too busy eating as many cherries as I possibly could to really notice apricots. Sure, I ate a few here and there, but the first thing I would buy at the market would always be cherries. A kilo of cherries would find their way comfortably into my basket and I might buy an apricot or two to eat on the way home. That's it. I guess it is a classic tale. The shiny red fruit stole the attention. And then the other stone fruits would arrive. Peaches and nectarines – being significantly larger than apricots – would follow the path of the cherries and steal the show.
Last year I was in Basel for a few days. After tiring myself out with contemporary art and walking, I decided to take a much needed ice cream break. When contemplating the available flavours I noticed that there was a special summer offer of apricot sorbet with rosemary. Apricots with rosemary? Yes please. I guess it took one of my favourite herbs to get me to really notice apricots. Forget peaches or cherries, apricots finally stood out to me. The combination was memorable to say the least.
This summer apricots have found a place in my kitchen. I have baked them in pie with fresh thyme and a crust made with rye and wheat beer. I have roasted them in the oven with a little maple syrup and have eaten them with yogurt. Before the season is over I have plans to add them to a roast chicken with either lavender or rosemary and a spoonful or two of honey. As my apricot obsession progressed I discovered that together with feta cheese they make a lovely summer salad. Light and refreshing but still flavourful, the apricots make the salad sweet and the feta makes it salty. And what more does one want from a summer salad?
Print
Apricot & Feta Salad
A light yet flavourful summer salad. Perfect for a summer lunch or served as a side with something hot off the grill.
Author:

Sasha Gora

Prep Time:

10 mins

Total Time:

10 minutes

Yield:

2

1

x
a few handfuls of lettuce or salad greens of your choice

4

–

6

fresh apricots, quartered (about

2

–

3

per person depending on size)
feta cheese, crumbled, to taste

1 tsp

dijon mustard

1 tsp

maple syrup

2 tbsp

apple cider vinegar

5 tbsp

extra virgin olive oil
a squeeze of fresh lemon juice, about a scant tbsp
sea salt
pepper
a few sprigs of fresh tarragon, finely sliced
Instructions
Wash the lettuce or salad greens well and then spin to dry.
Whisk together all of the ingredients for the dressing in a small bowl. Alternatively, mix them together in a jar, seal and then shake well until everything is combined. Taste and adjust seasoning as desired.
On two plates assemble the greens and top with the quartered apricots and crumbled feta. Drizzle with dressing.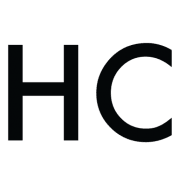 Sasha Gora
By day Sasha works in art and by night she beats up her pans by baking too much, or over-packs her suitcase with edible souvenirs. She takes breakfast very seriously and rarely turns down the opportunity to add maple syrup to a recipe. She is from Canada, but has lived in France, Denmark and Sweden. She is currently based in Munich. Sasha writes the food and inspiration blog Paper Doll Parade.