Stuffed Savory Crêpes with Seitan Stew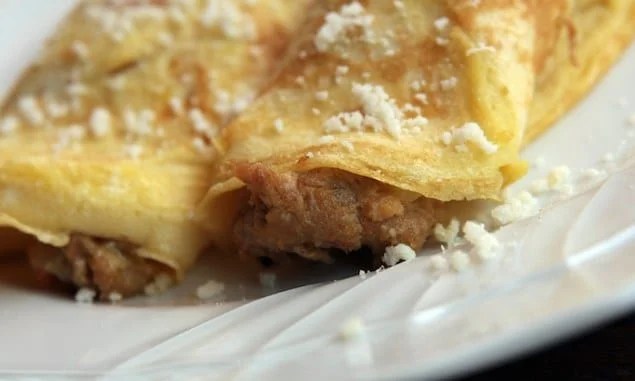 Brown rice, savory crêpes are a delicious wrap for a flavorful seitan stew. This recipe is a great meatless dish for a classy occasion.
By Veronica Lavenia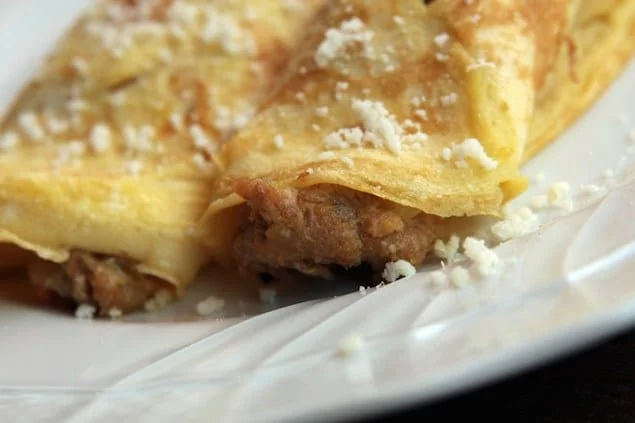 This is an example of how delicious meatless dishes can be. Crêpes with seitan stew is a tasty, healthy and easy recipe, you can prepare in a short time. Crêpes made with brown rice flour are very light and become a gluten-free dish ideal also for those who suffer from allergies.

Stuffed Savory Crêpes with Seitan Stew
Brown rice, savory crêpes are a delicious wrap for a flavorful seitan stew. This recipe is a great meatless dish for a classy occasion.
Ingredients
100 g (3½ oz-½ cup) brown rice flour
250 ml (9 fl oz/1 cup) milk
3 eggs
a pinch of salt
extra virgin olive oil to taste
Ingredients for seitan stew
two shallots
2 carrots
3 tablespoons extra virgin olive oil
a pinch of salt
250 g (9 oz) seitan
Instructions
For the crêpes:
Beat the eggs with a fork. Mix the flour and pinch of salt with the milk, then add the eggs , stirring quickly until you have a smooth batter. Let the batter rest for 30 minutes in the fridge.Once pulled out of the fridge, picked up a small amount of the dough, and pour it into an non-stick pan. Cook the crêpes no more than 2-3 minutes on each side and set aside.
For the Seitan stew:
Finely sliced shallots and diced carrots. In a skillet, heat the oil and make brown the vegetables for 20 minutes. Add a pinch of salt and the seitan cut into cubes and stir for ¾ minutes.
Stuffed crêpes with the stew and brown in the oven for ten minutes.
Veronica Lavenia
Veronica is a born and raised Italian. She inherited her love for travel, passion for cooking and natural, sustainable, healthy slow food from her parents. Her works have appeared in 'Vegetarian Living', 'Veggie Magazine', 'Lifestyle food', 'Australian Good Food & Travel Guide', 'Chickpea' and 'Free from Heaven', among others. She is the author of "Panini: the simple tastes of Italian style bread"; 'The Rustic Italian bakery", "The Vegetarian Italian Kitchen" and "A Modern Italian table", published by New Holland Publishers Australia.