The abundance of fresh summer fruit inspires Tamara Novacoviç to make simple desserts like this one.
By Tamara Novacoviç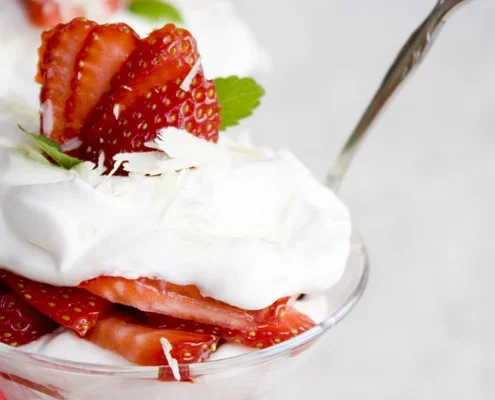 The abundance of fresh summer fruit inspires me to make simple desserts like this one. It looks elegant, it is light and guarantees to satisfy every palate.
Being fortunate enough to have home grown organic strawberries, I enjoy walking through the garden in the morning, stepping onto fresh, damp soil and dewed grass and picking one by one. I don't like using this lovely, plump, seductive fruit in baked cakes, I somehow cannot escape the feeling of destroying them while baking. That's why I most often eat them fresh from the garden, sometimes with a bit of honey drizzled over them, or with creams like this one. Just the other day I made lovely cream using mascarpone, some vanilla and whipping cream. If you want to add a bit more tang to it, you can use some lemon zest or substitute mascarpone for sour cream.
See Also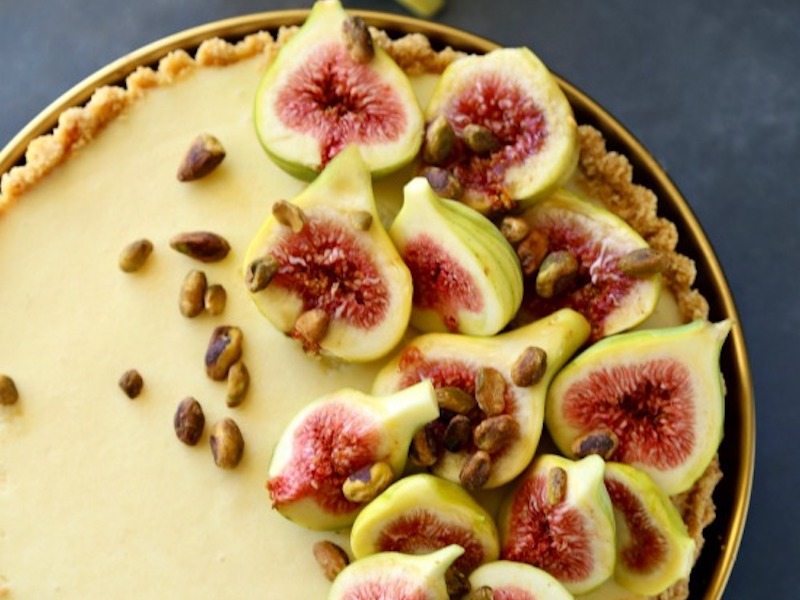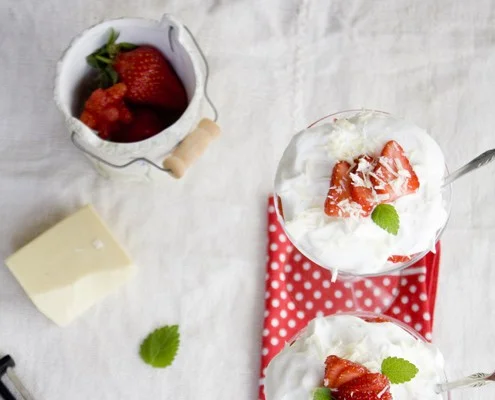 There are no exact measures in this one, just play with your dessert and put less or more strawberries or cream in serving glasses.

Strawberry mascarpone dessert
Refreshing and simple-just the way you'd like your summer dessert. Strawberries in mascarpone cream. Instead of mascarpone, you can use sour cream for a bit more tang. You can also add a bit of lemon zest.
Ingredients
fresh strawberries
whipped cream
mascarpone
vanilla extract
some powdered sugar
grated white chocolate
lemon balm/mint leaves
Instructions
Wash strawberries, cut in slices.
Combine softly whipped cream with mascarpone, vanilla and some powdered sugar (depending on how sweet you want it to be).
In serving glasses, layer strawberry slices. Put the cream over them, alternating with strawberries.
Finish with some grated white chocolate and lemon balm or mint leaves.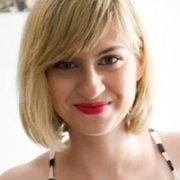 Tamara Novakoviç
Tamara Novakovic is a passionate self-taught cook, food blogger, freelance food writer and photographer behind bite-my-cake.blogspot.com. Her life journey has led her through Faculty of Humanities in Zagreb, Croatia to discovering passion for making cakes. She is currently a weekly food columnist for Croatian newspaper V magazine and food magazine Repete.