A cheese and beer pairing seen in a whole new, much sweeter, light.
By Amanda Brooke Bothwell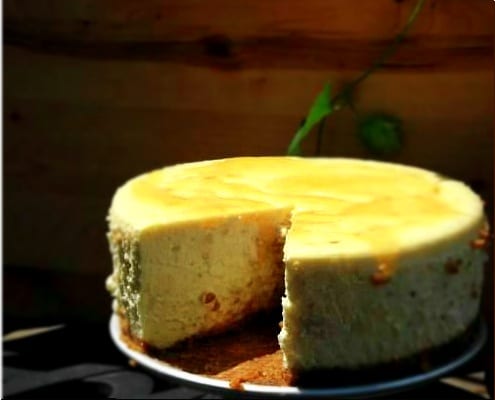 Usually when pairing a course with a beverage it's all about finding the perfect drink to supplement the food. The meal is the star of the show, and the beverage is just a supporting role. That wasn't the case with this duo. We started with a homebrewed Amber Ale hopped entirely with cascade hops we've grown in our garden. From there, the dessert was built around the beer. Who's to say the sweets should get all the glory?
Beer with pretzels and cheese, however, sound more like dinner at a Phillies' game than the winning combination for an indulgent dessert. But there's a reason why these items are found together so frequently, inside and outside the ballpark. Something about the aggressive bitterness of the hops with a sharp, full-flavored cheese–it just works. Translating that same pungency to a dessert is a whole different story. What I ended up with is a thick and rich Stilton cheesecake on a sweet biscuit and pretzel crust, topped with honey and washed down with that Amber Ale. Salty, sweet, tangy and…hoppy: a flavor combination fit for the David Lebovitzs and Chase Utleys alike.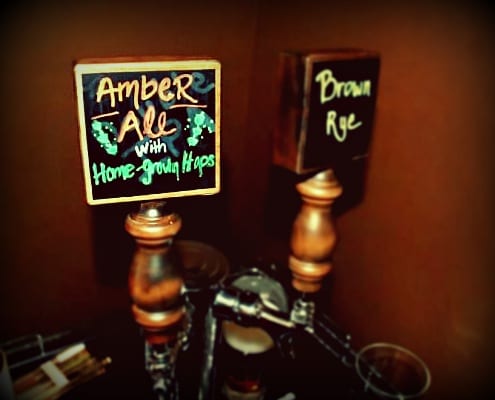 Stilton Cheesecake
A classic cheesecake recipe with the added bite of English Stilton.
Author:
Amanda Brooke Bothwell
Ingredients
Crust
½ cup (45g) digestive biscuits, ground
¼ cup (20g) salted pretzels, ground
3 Tbsp (43g) browned salted butter
¼ cup (50g) brown sugar
Cheesecake
20 ounces (570g) cream cheese
⅔ cup(128g) sugar
1 tsp (4g) vanilla bean paste
2.5 ounces (71g) Stilton
1½ Tbsp (8g) all purpose flour
⅔ cup (80g) sour cream
2 extra large eggs
Instructions
Preheat oven to 325 degrees F (160 C).
For crust, mix together all ingredients until mixture resembles wet sand.
Press into 6" spring form pan and bake 10-12 minutes.
For cheesecake filling, cream together cream cheese, Stilton and sugar.
Stir in sour cream, vanilla and flour.
Add eggs, one at a time, and mix until just combined.
Pour filling over crust and bake in a water bath for 55-65 minutes until center is set.
Turn off oven with door slightly ajar to let the cheesecake cool gradually for approximately 1 hour.
Run knife around outside of cheesecake, but do not remove from pan.
Refrigerate overnight before removing outer ring and serving.
Notes
More Stilton may be used for a more intense flavor. Cheesecake base adapted from Kraft.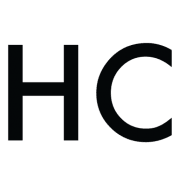 Amanda Brooke Bothwell
Torn between a world of beer and baking, Amanda has embraced both in her life of home-brewing and cake-making, occasionally "spilling" a bit of the former into the latter. Beyond baking and fermenting, she is in the search for some of the world's greatest food offerings perfectly paired with a cold one.