Take a classic ice cream to a whole new vegan level so that all your eaters can enjoy its deliciousness.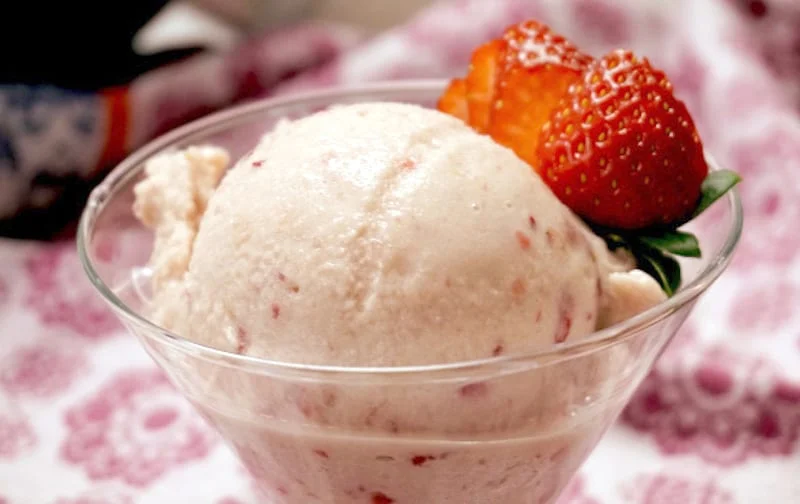 Warm weather is here, and fresh strawberries are at their very finest. So of course it's time to add them to ice cream.
You may have read about Ben and Jerry's and their new nondairy ice creams. I do applaud them for responding with new alternatives to dairy, but no matter how many new flavors hit our local stores, to me, nothing beats homemade.
So here it is… this very simple strawberry ice cream, with lots of flexibility. Just use any sweetener or nondairy milk you like, and add the berries later on in the process if you like more texture. Really, you pretty much can't go wrong.
See Also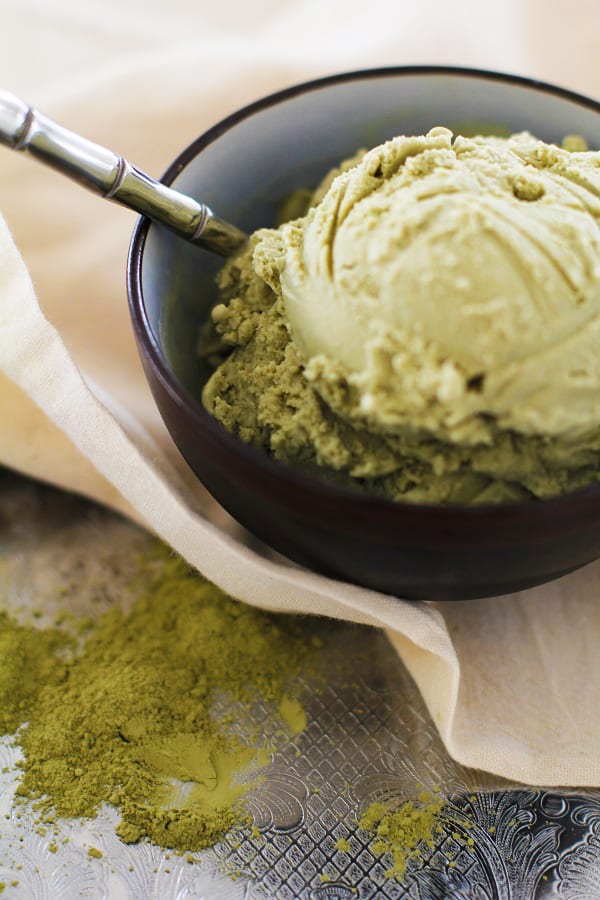 Hope you love this classic-turned-vegan just as much as we do at our house.
Print
1 1/2 cups

soy milk (plain, unsweetened)

3/4 cup

fresh or frozen strawberries (pureed)

1/2 cup

(plus

1 tablespoon

, maple syrup)

3/4 teaspoon

pure vanilla extract
---
Instructions
Whisk nondairy milk, strawberries, maple syrup, and vanilla together in a large bowl until combined well.
Carefully pour the mixture into the bowl of an automatic ice cream maker, and process according to manufacturer's instructions until desired texture is achieved.
Enjoy immediately, or harden further in freezer for an hour or more.
Category:

Dessert, Ice Cream
Vicki Brett-Gach
Vicki Brett-Gach is a food writer, recipe developer, cooking instructor, Certified Vegan Lifestyle Coach and Educator, and Certified Personal Chef. She specializes in simple, low-fat, heart-healthy plant-based nutrition, and writes, coaches, teaches, and blogs about delicious vegan food. Find more of Vicki's recipes on her blog, Ann Arbor Vegan Kitchen at AnnArborVeganKitchen.com.