"Dirty" couscous is cooked with vegetables and Creole spices to give it its soiled appearance, but it is so delicious. Top with soy and honey glazed chicken for a delightful weeknight dish.
By Anina Meyer
A delicious mid week dinner of honey and soy chicken served with dirty couscous.
Yes, dirty couscous doesn't sound too good does it? But in fact – it is completely delicious.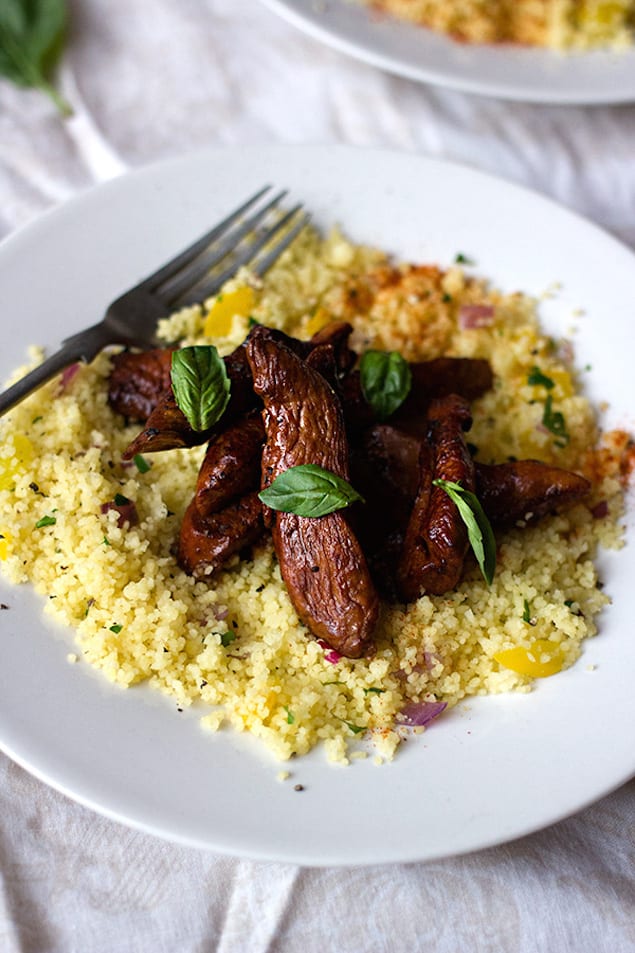 You might be more familiar with the term 'dirty rice', right? It is a traditional Creole dish made with white rice cooked with pieces of chicken or liver with added ingredients like peppers, celery, onion and spices – like cayenne and black pepper, to give it a 'dirty' colour.
Even though my dirty couscous has no liver, I did manage to add onion, yellow pepper, black pepper, paprika and fresh basil to the mix to serve with honey and soy grilled chicken strips.
See Also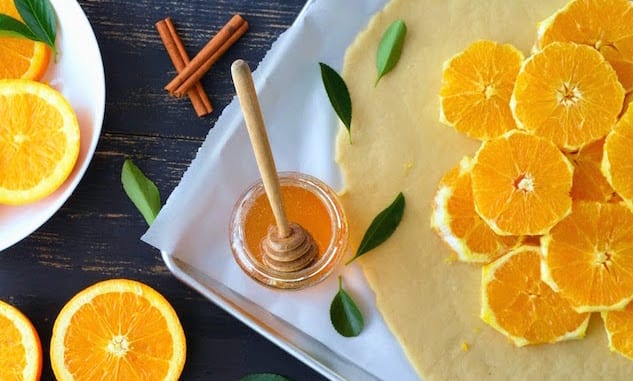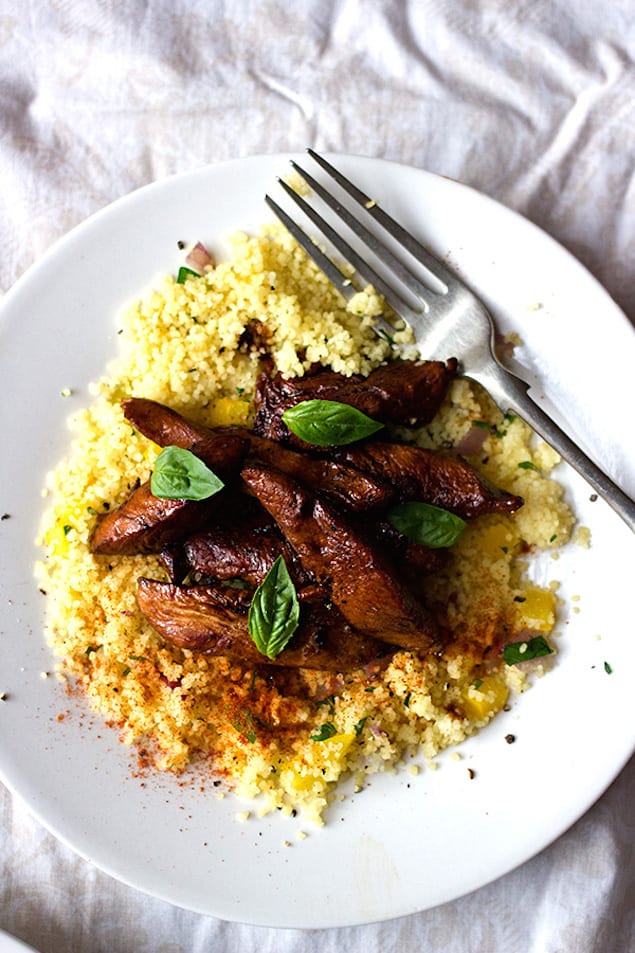 Love couscous? Try Cajun chicken over couscous or Moroccan Roast Chicken with Couscous Stuffing.
Soy and
Honey
Chicken with Couscous
"Dirty" couscous is cooked with vegetables and Creole spices to give a soiled appearance, and it is delicious. Top with soy and
honey
chicken for a delightful weeknight dish.
Ingredients
5 tablespoons butter
2 chicken breast fillets, pounded and cut into strips
¼ cup honey
4 tablespoons low sodium soy sauce
salt and pepper to season
15 ml olive oil
½ teaspoon crushed garlic
half a yellow pepper, finely chopped
1 red onion, finely chopped
1 teaspoon smoked paprika
salt and black pepper to season
2 cups cooked couscous
a handful of chopped basil
Instructions
Heat the butter in a saucepan and fry the chicken strips until done. Remove from heat, add the honey and soy sauce and mix through. Season.
In another pan, heat the olive oil and sauté the garlic, pepper and onion. Remove from heat and season with paprika, salt and black pepper.
Add the sautéed ingredients to the cooked couscous and mix through.
Lastly add the basil and mix it through.
Serve by plating the couscous and topping it off with the chicken strips.
3.2.2885
Anina Meyer
Having a dynamic, free and crazy personality, this shows in my cooking. I love sharing whole food recipes, honest food with easy accessible ingredients and mouthwatering photos. I am a recipe developer, food stylist and food photographer and owner of Aninas-recipes.com, my personal food and recipe portal.