Slow Cooker Buffalo Chicken Sandwiches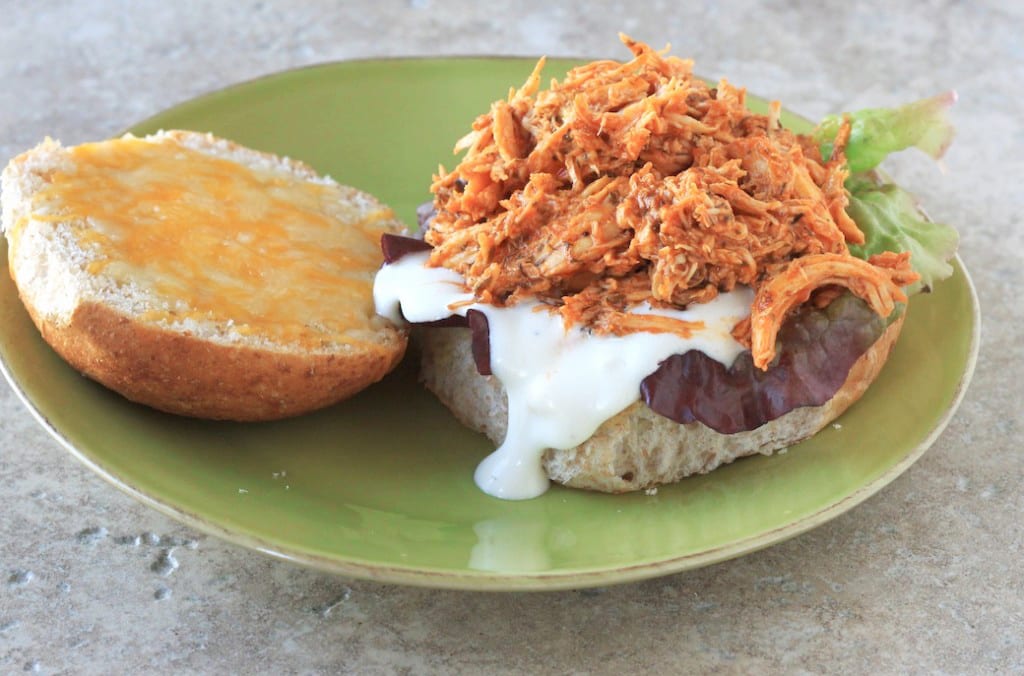 If you're a fan of buffalo chicken, you will surely love this quick and easy slow cooker meal.
By Taylor Kadlec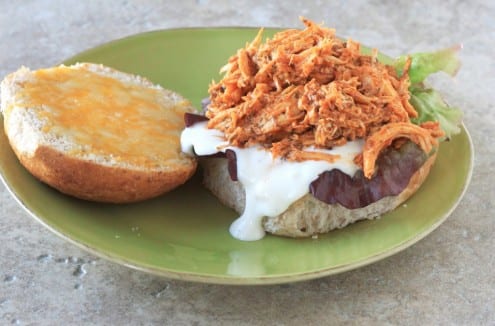 We loved this buffalo chicken on more than just the sandwich buns – wrapped up in a whole wheat tortilla, on top of some salad greens, and on top of tortilla chips for buffalo chicken nachos!
Slow Cooker Buffalo Chicken Sandwiches
If you're a fan of buffalo chicken, you will surely love this quick and easy slow cooker meal.
Ingredients
4 boneless skinless chicken breasts
1 (12 oz) bottle buffalo wing sauce
2 tbsp ranch mix seasoning
2 tbsp butter
4-6 sandwich buns
4-6 slices cheddar cheese
blue cheese dressing
lettuce
Instructions
In medium bowl, combine ¾ of the bottle of buffalo wing sauce and ranch seasoning. Stir to combine.
Place chicken breasts in slow cooker and pour wing sauce/ranch seasoning mixture over chicken.
Cook on low for 6-8 hours.
Shred chicken breasts, add butter and additional wing sauce and stir well to combine.
Cover and cook on low another 30 minutes.
When chicken is almost ready, pre-heat broiler.
Place slices of cheese on bun tops and melt cheese under broiler, about 1 minute.
Serve buffalo chicken on buns, with lettuce and topped with blue cheese dressing.
Enjoy!
Taylor Kadlec
Taylor Kadlec is a lover of all things food including baking, cooking, and of course, eating. She is a self-taught baker and cook, and she shares her kitchen adventures on her blog Greens & Chocolate, where healthy cooking meets sinful indulgence.