When you're craving dessert, but you don't have a lot of time to spare, nothing beats a dump cake. And this German Chocolate Dump Cake may just be my favorite dump cake ever!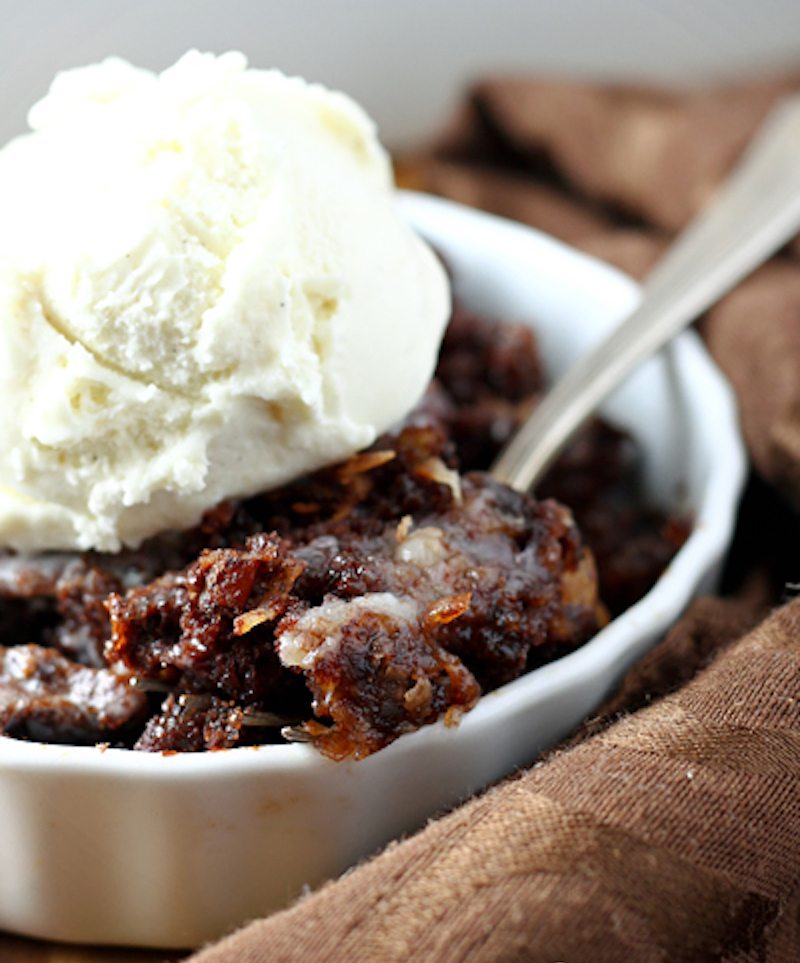 If you're a fan of traditional German chocolate cake, think of this as a quicker, easier version of the classic. But just because it's quick and easy, doesn't mean it isn't delicious!
This cake, filled with coconut, cream cheese and chopped pecans, is as decadent as any German chocolate cake I've ever had. And like most dump cakes, it's so simple, my kids can make it.
You may be wondering about the cream cheese–not a traditional ingredient in German chocolate cake. But trust me, it works!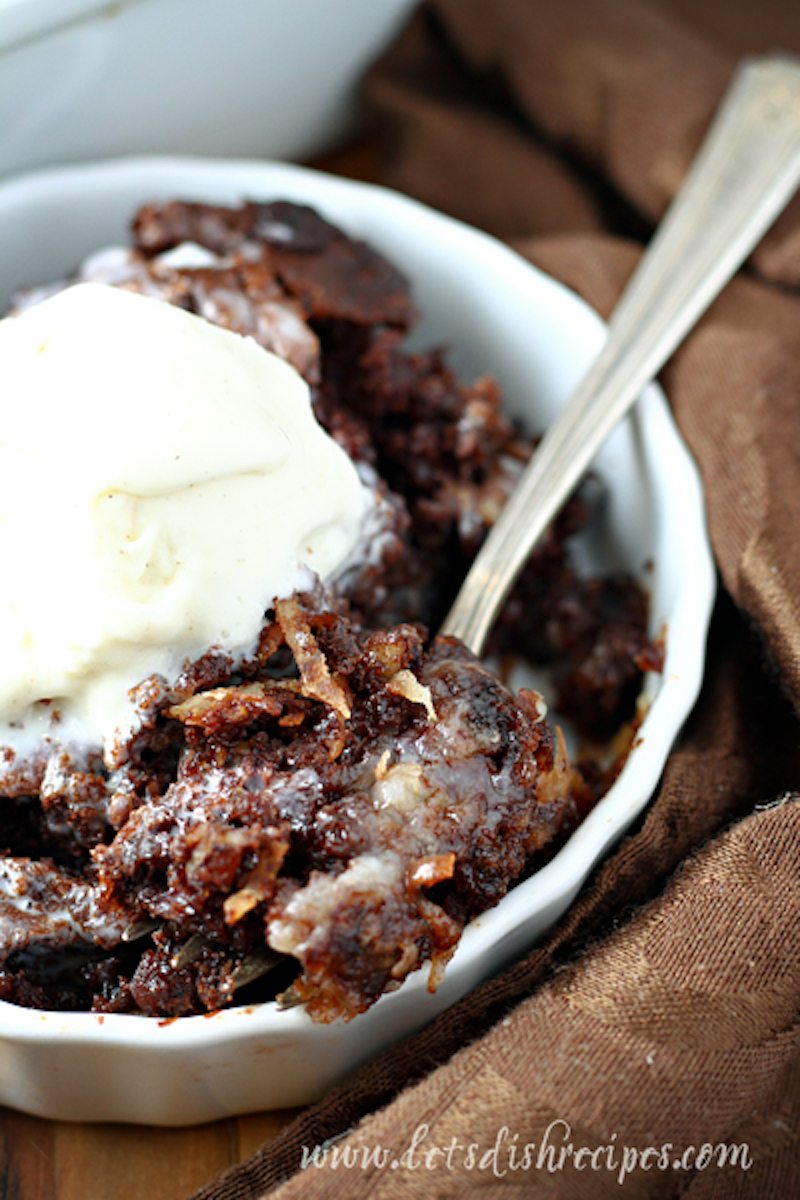 Somehow during the baking process, the cream cheese combines with the coconut, pecans and powdered sugar to replicate the gooey coconut frosting you'd find on a classic German chocolate cake. I don't know how it happens, but it does!
We like to serve this cake warm with a scoop of vanilla ice cream on top. But it's equally wonderful sliced and served at room temperature. In fact, I may have been caught eating it straight from the pan, not even bothering with a plate or proper utensils.

Simple German Chocolate Dump Cake
Ingredients
1 cup sweetened flaked coconut
1½ cups chopped pecans, divided
1 box devil's food cake mix plus ingredients for making cake
8 ounces cream cheese, softened
½ cup butter, melted
1 teaspoon vanilla
¼ teaspoon salt
2 cups powdered sugar
½ cup semisweet chocolate chips
Instructions
Preheat oven to 350 degrees. Grease a 9x13 inch baking pan.
Sprinkle coconut and 1 cup of chopped pecans into the prepared pan.
Prepare cake mix according to package direction. Pour over coconut and pecans.
In a large bowl, using an electric mixer, but the cream cheese, butter, vanilla and salt until smooth. Beat in the powdered sugar. Stir in the chocolate chips and the remaining pecans.
Using a spoon, dollop the cream cheese mixture over the cake batter. Gently swirl the cream cheese mixture into the batter with a knife.
Bake for 35-40 minutes, or until a toothpick inserted in the center comes out clean.