Hey, want an ooey gooey chocolate cake in 7 mins? This is no joke. Here you go.
By Angie Wright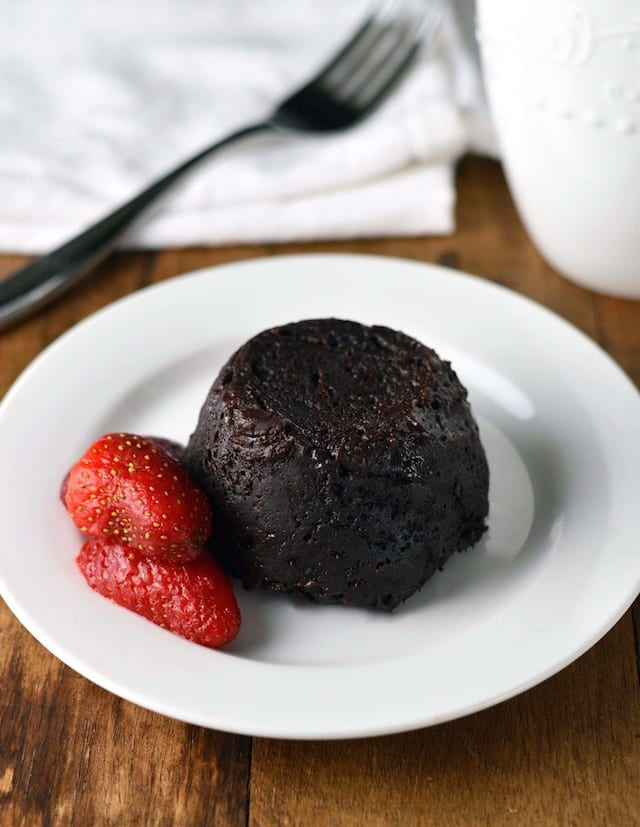 I'm having a rough go at this "eating healthier" business. I've been blending away my favorites, Chocolate Peanut Butter Shake and my new obsession the Liquid Almond Joy which I posted last week. But cake is what I want.
I had a gooey chocolate mug cake ready in minutes. Just enough for one serving, which is a safe bet when you're feeling like eating a whole cake wouldn't be a problem. I combined it all in a bowl, sprayed a coffee mug, scooped it in then microwaved the cake batter for 2 1/2 minutes at 30% power.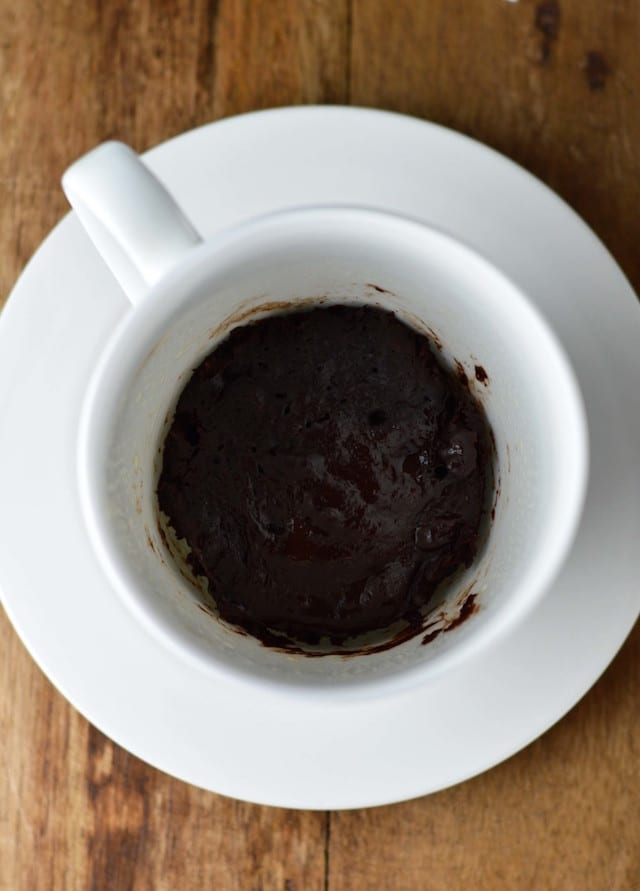 This cake is adapted from this recipe. Thanks Amy!
Gooey Molten Chocolate Cake
Ingredients
½ tsp butter, softened
1 tbsp. vanilla yogurt
1½ tbsp. milk
splash of vanilla
2 tbsp. flour
2 tbsp. cocoa powder
2 tsp sugar
pinch of salt and baking powder
Instructions
Whisk together the butter, yogurt, milk and vanilla.
Stir in the flour, cocoa powder, sugar, salt and baking powder.
Spray a coffee mug then scoop the batter in.
Microwave for 2½ minutes at 30% power.