PARTNER POST: The versatile potato is perfect in a multitude of recipes showcasing flavors from around the globe. Get creative with your spuds.
Filled with cajun spices, crab, bacon, corn, and cheese, these mashed potato croquettes are something special, especially when served with a lemon sauce.
By Julie Finch & Debbie Fraser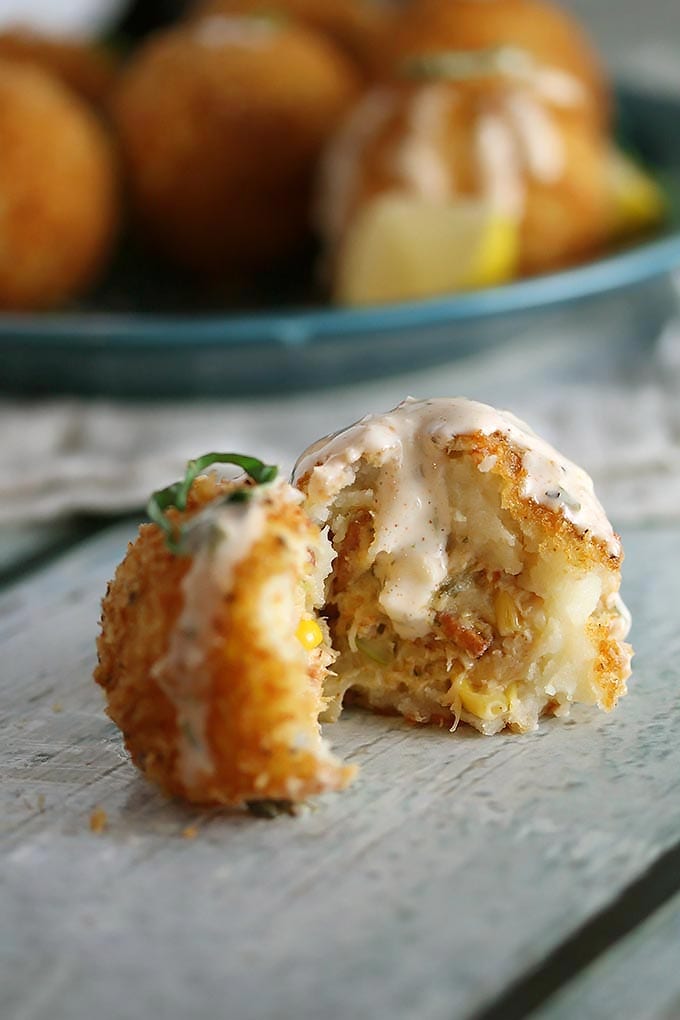 Have you ever had a croquette? If not, make these cajun crab croquettes immediately!
Tender rounds of creamy mashed potatoes are stuffed with cajun seasoned crab, sweet corn, smoky bacon, and sharp gruyere cheese that are deep fried to golden perfection and then drizzled or dipped in a creamy cajun lemon sauce with fragrant fresh basil.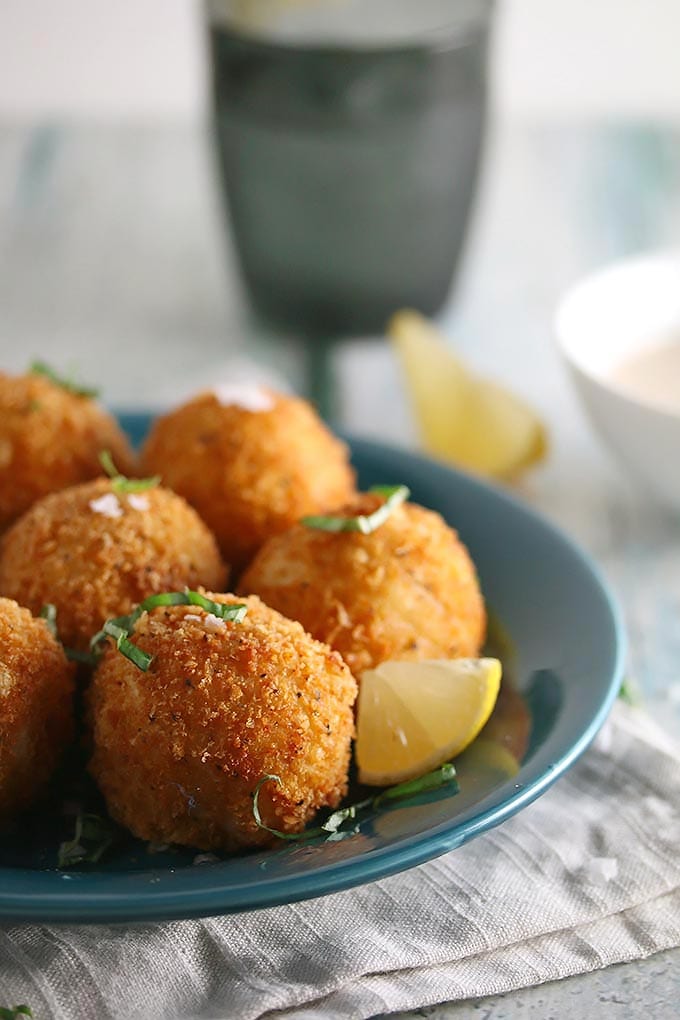 Croquettes are little balls of mashed potatoes that are sometimes stuffed (like ours are) and then rolled in a crust of some sort and deep fried until golden brown. They were originally a French delicacy (the French sure know where it's at!), but now pretty much every culture or cuisine has their own version. These crab croquettes are our take on a New Orleans version, stuffed with crab and cheese. I suppose to be seriously authentic then these should be crawfish croquettes.
Apparently croquettes are quite the thing in New Orleans, with travel websites listing the best places to eat them here like this one and this one when visiting. There is even a restaurant called Croquette in New Orleans! We would sure like to try them all. Every. Last. One.
See Also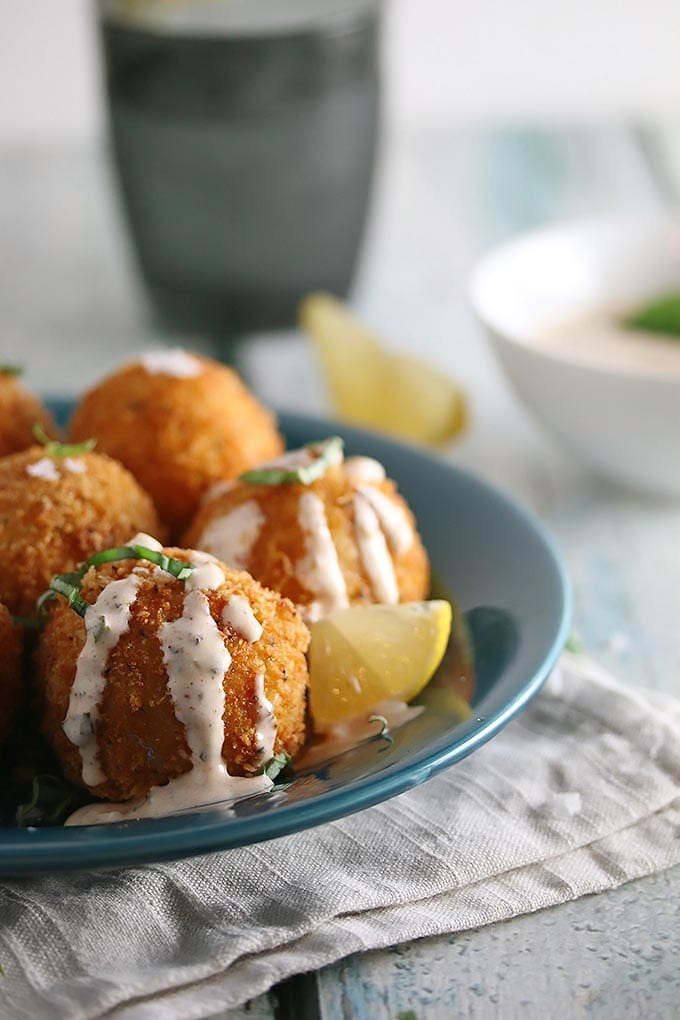 The star of these crab croquettes is most definitely the potatoes. Potatoes are a seriously versatile vegetable! You can fry them, boil them, roast them, mash them, bake them. And they taste great in any and every form! The US Potato Board has tons of delicious recipes using these root veggies. Check out this video recipe for Bombay Spiced Potatoes. Don't they look delish too? Potatoes are loaded with goodness. Vitamins B and C, antioxidants, potassium, magnesium, fiber and naturally gluten free!
Print
Cajun Spiced Crab Croquettes
Filled with cajun spices, crab, bacon, corn, and cheese, these mashed potato croquettes are something special, especially when served with a lemon sauce.
Author:

Julie Kinch & Debbie Fraser

Category:

Appetizer

Cuisine:

Cajun, New Orleans
MASHED POTATOES
4

medium russet potatoes

2 tbsp

butter

1/8 cup

milk or cream

1 tsp

salt
CRAB FILLING
1

can of crab

½ cup

corn

¼ cup

cream cheese

3

strips bacon (cubed and cooked)

1 tsp

cajun spice

¼ tsp

salt or to taste

¼ tsp

pepper

1 cup

grated gruyere cheese
CRISPY COATING
1 cup

Panko pre­seasoned (or add

1 tsp

salt and

½ tsp

pepper)

1

egg

½ cup

flour seasoned with 1 tsp of salt
FOR EACH CROQUETTE
1/8 cup

mashed potato

1 tbsp

rolled into a ball
FOR THE SAUCE
4 tbsp

mayo

1 tbsp

chopped basil

¼

lemon squeezed

1 tsp

cajun seasoning

½ tsp

salt
FOR FRYING
4 cups

of vegetable oil (sunflower oil works great)
Instructions
First make the mashed potatoes. Peel the potatoes and cut into chunks. Add them to a large pot, cover with water and bring them to a boil. Cook until you can slide a fork into a potato easily. Drain and either rice your potatoes back into the pot or add them back in and mash them well with a masher. Add the
butter, cream and salt and mix well. Set aide to cool.
Next make the filling. Add all the filling ingredients to a medium bowl and stir to combine. Set aside.
Make the sauce. Add all the ingredients into a small bowl, stir well and set aside.
Get out three plates or shallow bowls. In one add the panko and season it if necessary. In another, add the egg and beat it with a fork. In the third, place the flour and salt. Arrange them so they go in a line in this order: flour, egg, panko.
Make the balls. First take a tablespoon of the filling and roll it into a ball. Next take ? of a cup of mashed potatoes and roll into a ball as well. Using your thumb, make a hole in the mashed potato ball and slide the filling ball into the hole. Push the mashed potato around the filling ball until its completely covered. If any spots of filling are showing, just take a little potato and patch the hole. Roll the ball around again so its got a nice circular shape. Repeat with the rest of the potato and filling.
Pour vegetable oil into a medium skillet to measure 4 inches deep (you want it to just cover the
croquettes) and heat over medium-­high until a pinch of breadcrumbs bubbles immediately when added.
Dip potato balls in the flour, then the egg, and then roll in breadcrumbs. Working in batches, fry the
croquettes, turning often, until golden brown and crisp, 3–4 minutes. Remove from the hot oil with a
slotted spoon. Drain on paper towels.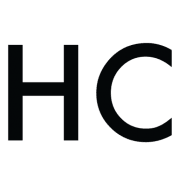 Julie Kinch & Debbie Fraser
Were a mother daughter duo that love food and love to cook. We also enjoy a good cocktail, especially when we are cooking together. We believe health, nutrition and fitness are so important so we make healthy dishes made with real, whole food, but we also like to indulge a little here and there.