At Lakehouse Inn, Chef Nate Fagnilli is a part of the vibrant meat, cheese, and butchery scene that is changing the taste of the Ohio landscape.
By Annelise McAuliffe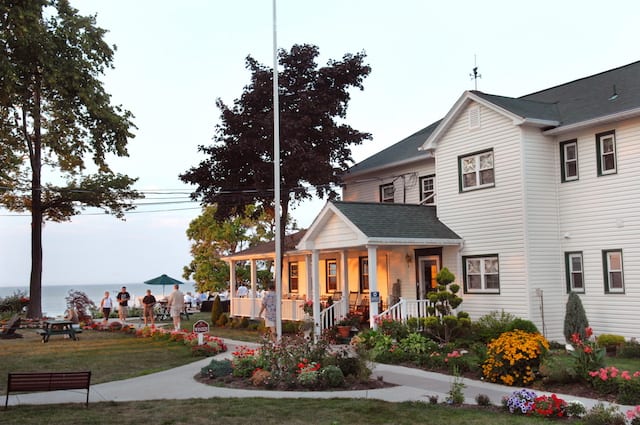 Courtesy Lakehouse Inn
We love a chef with a niche passion that diners can really identify and join in with, too. At Lakehouse Inn located in Geneva-on-the-Lake, Ohio, Chef Nate Fagnilli takes meat seriously. We aren't just talking about dishes loaded up with hearty, slow-braised flavors, but a protein-rich art, from start to finish. At the Inn's restaurant, Crosswinds Grille, Chef Nate is bringing his team and guests closer to the animal.
Trained in seam butchery, a European technique that is rarely used today, Chef Nate works with cuts that preserves muscle groups so that the cook time and technique on a peice of meat is ideal in created a delicious texture. This formula also allows diners to try rarer cuts of animals and be exposed to a whole new dining experience. Perhaps it was his auto mechanic background and patience that led him to master the complicated technique, not dissimilar from taking a part an intricate engine, but he has found his food calling. Whether whole beef, pigs, or lamb, Chef Nate is inspired to use all he can of an animal in the best ways possible.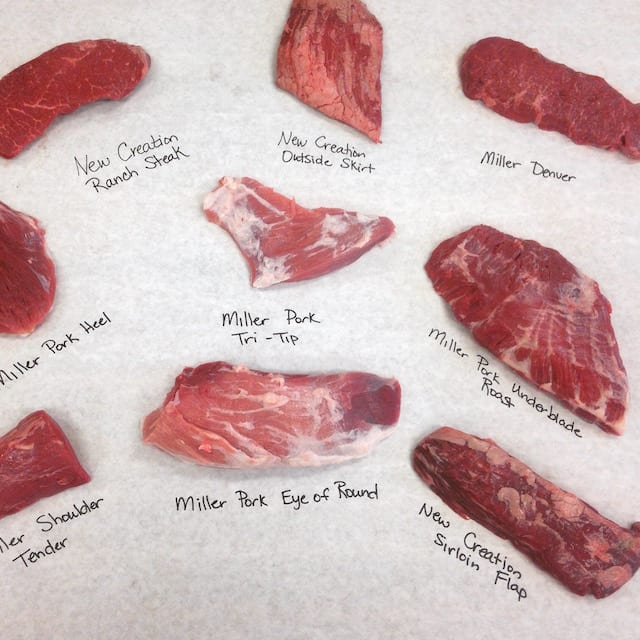 Courtesy Lakehouse Inn
Diners and guests staying on property are offered an impressive beef menu that features products of local Ohio farmers broken down in the Crosswinds' kitchen. With highly educated servers, who are trained on over 25 different meat cuts, the dinner is sure to be a stunning and educational adventure as guests are guided toward a unique, house-butchered cut that would suit them best. Besides the delectable meat options, Crosswinds Grill showcases Ohio-grown ingredients right down to the cocktails and cheeses.
And for those seeking a truly hands-on experience, Chef Nate offers occasional hog butchering classes. Participants spend the weekend at The Lakehouse Inn with a day learning to butcher meat in a way that can be replicated at home. They then enjoy a three course dinner at Crosswinds Grille that features select cuts from what they butchered themselves. Chef Nate's first and foremost goal is to let guests know that there is more than one way to butcher an animal and perhaps, most American meat counters are not doing it right. He wants to change the way diners think about waste, cuts, and the best way to cook certain parts of an animal. Plus, the group leaves with useful sausage making skills and an introduction to charcuterie and salumi.
"When most people look at a pig leg they think cured ham or maybe fresh ham. It will eat ok but if we separated each muscle group from a high quality pig, the eating experience will be so much better."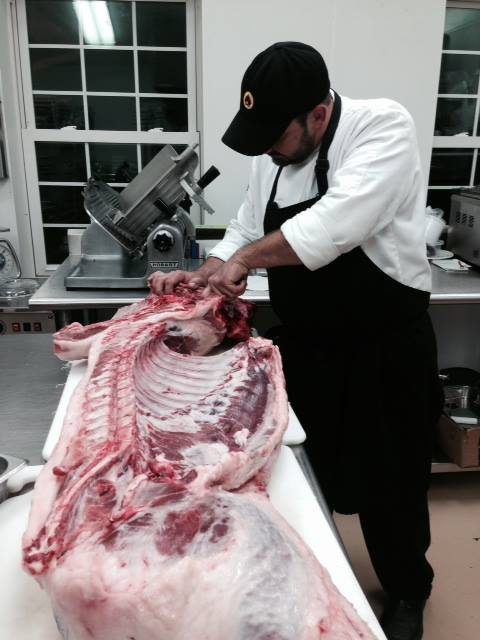 Courtesy Lakehouse Inn
Besides local meats, Chef Nate is excited to feature cheese from nearby farms that pair perfectly with the wines made on property. Pairing diary terrior with a wine's terrior is ideal! Produce in Ohio is abundant and Chef is proud to feature as much of it as possible, especially this time of the year.
See Also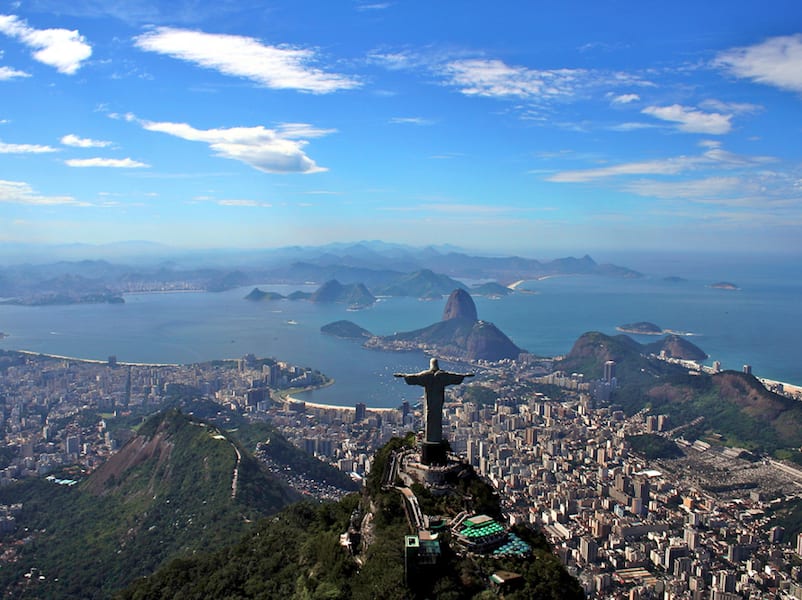 "It's February so this is the time to let root crops and potatoes to shine. This is one of my favorite times of year as these crops are so versatile. I still have a steady supply of carrots, potatoes, rutabaga, celeriac and beets coming […]."
Building relationships with local farmers and artisans can be difficult as a chef, but Nate Fagnilli has been successful. Consistently creating a menu that runs 65-70% on locally sourced ingredients is the way to any farmer's heart, as it puts Crosswinds Grille as a top customer. Connecting with the right people and allowing plenty of time to grow a friendship has been crucial for Nate to provide his guests with the best taste of Ohio, from cheese to maple syrup and vegetables.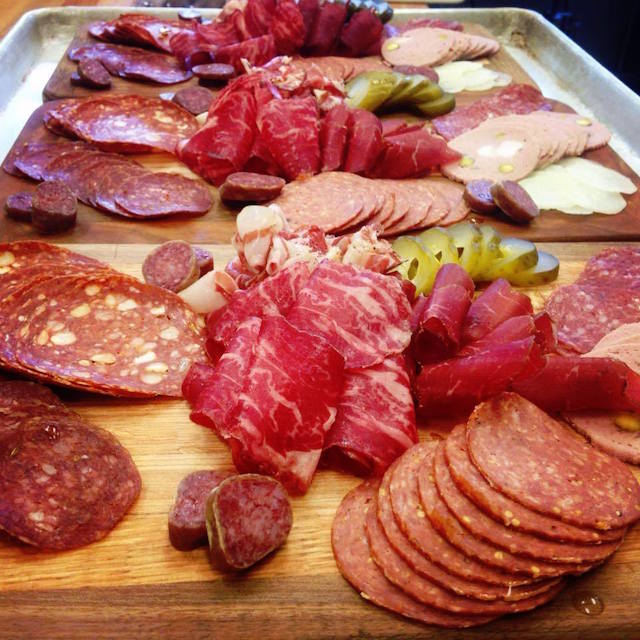 Courtesy Lakehouse Inn
One of Chef Nate's strongest relationships is with a maple farm in Jefferson. Head to Bissell Maple Farm for a a peek at traditional tapping and a taste of bourbon barrel aged syrup. It's worth getting out of bed and making pancakes for. Or, just stir it into a drink.
Chef Nate's passion and expertise is evidence of Ohio's artisanal cheese and charcuetrie scene that is ever growing. Stay tuned for his new old-world sausage venture to launch this spring. It's sure to be delicious!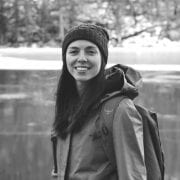 Annelise McAuliffe
Mandatory family outings to the Detroit farmers' market and nightly home-cooked meals cultivated Annelise's respect and curiosity for food. A graduate of The Culinary Institute of America, she spends her free time in New York City recipe testing, eating breakfast all day, and dreaming up international culinary adventures.