Serge Lesouarnec talks to cocktail authors Anistatia R.Miller and Jared M.Brown about their classic Shaken not Stirred book.
By Serge Lescouarnec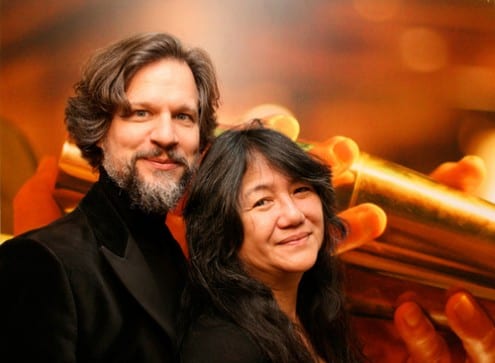 When I received a copy of newly updated paperback edition of paperback edition of Shaken not Stirred, a Celebration of the Martini (William Morrow, January 2013), I did not realize that its authors, Anistatia R.Miller and Jared M.Brown, have been part of the Martini culture since the mid 90's.
Jared is currently the master distiller for Sipsmith in London. I was introduced to Sipsmith by New Zealand born chef Peter Gordon, a couple years ago. Jared and Anistatia run the popular site Mixellany which has also its own imprint.
In the week between Christmas and New Year, I had a 45 minutes conversation with Jared and Anistatia over an at times choppy phone line (blame it on their rural retreat in the Cotswolds).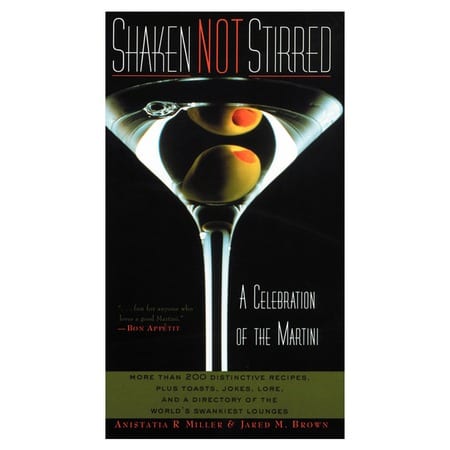 Anistatia, Jared, How did your 2 decades long Martini adventure start?
We launched Mixellany's predecessor Martini Place on Halloween 1995 and within a short period of time reached 10,000 visitors which was amazing in the early years of the internet. Our popularity and the content of our site in turn piqued the interest of the editor of a book publisher who encouraged us to write 'Shaken Not Stirred'. Book was first published in 1996.
Have you always lived in the UK?
No, our work and interests has taken us over the years from Vancouver to San Francisco and New York with a number of other places in between.
Is there a big difference between new edition of 'Shaken not Stirred' and the original?
It is mostly a different book. Starting in 2006, we spent about 3 years on Ile de Bendor (near Marseille and Bandol, France) to direct the restoration of Exposition Universelle des Vins et Spiritueux (On this private island Paul Ricard erected a museum in 1958 dedicated to housing a "complete and permanent encyclopaedia" of wine and spirits). This project allowed us to do extensive research. Researching spirits in Europe rather than the USA gave us a different perspective.
Was your perspective changed regarding roots of the Martini?
Indeed, there is a presupposed American origin when in fact a first Martini was mixed in the USA but by a German bartender using a British gin and an Italian vermouth. It took place in New York in 1882.
What are the other first traces of the Martini on world scene?
Second major mention (after German bartender) was in 1887. First published recipe appeared in 1888 edition of Harry Johnson's Bartender's Manual one of the books accessible in Free Book Library digitized and searchable of titles in public domain.
What distinguishes original Martini from current ones?
The original Martini was equal parts Gin and Sweet Vermouth. Dry Martinis appeared in 1890. Vodka made major entrance on Martini scene in 1934 when Russia sent a big shipment of vodka to the U.S. There was prior mention of foreign correspondants mixing Vodka Martinis (7 to 1 ration) with an Irani substitute to Vermouth.
Is there one major change that took place in cocktail scene since the 90's?
A huge change with current generation is thar bartenders consider themselves as professionals on the same level as chefs are in the kitchen? They study history of spirits and drinks, learn from mentors as there are no equivalent to culinary schools for bar staff.
Did something happen as well in way drinks are served?
Big change is in glassware where 12oz glass was common. It was a bad idea as drink will be warm once you get to bottom of it, unless you had a bad day and want to get quickly drunk. Good cocktail bars now use 5oz glasses. They are better for chilling and to keep concentration of flavors.
Is seasonality of ingredients also important to this new wave of bartenders?
Definitely, Brandy marinated cherries in Summer, Maraschino cherries used to be great before most became syrupy. During spring in England, some bartenders use leaves from beech trees to infuse Gin for 14 days. Fall and Winter i favor olives infused with Vermouth. Let's not forget the importance of Bitters. Many bartenders now make their own and hundred of varieties can be found. Bitters were very commonly used in Martinis until the 60's, especially Orange Bitters. They then were forgotten.
What is your perfect ratio for a good Martini these days and secret to a great tasting one?
I would say a 3 to 1 ratio. Best made with fresh Vermouth. While in France we made sure our fridge was well stocked with small bottles of Noilly Prat. A large bottle of Vermouth will not last more than a month once open. Its shelf life is extended to 2 to 3 months if refrigerated. A sign of a decent bar for me these days is if all opened Vermouth is refrigerated.
Why are some bartenders using no Vermouth when Martini is ordered?
It goes all way back to prohibition. After prohibition ended, Vermouth appeared less and less in Martinis because bartenders lost skill on how to use it.
What is your favorite vodka?
I go for a juniper flavored one.
What amazes you most about impact of 'Shaken not Stirred' book since original edition was published?
Most remarkable is how many bartenders have used book since 1996.
When did earliest mentions in print of the word 'cocktail' take place?
1798 in London (Gin based for most and Brandy based for the upper class), 1803 then 1806 in the U.S.
In what year was Mixellany launched?
In 2009 after me completed our restoration work on Ile de Bendor.
See Also
Coming Martini Trends?
People are going back to classic dry Martini. 50/50 is in top spot again.
Where do bartenders share their creations?
On Facebook, via Mixologist sites and also the United Kingdom Bartender Guild (UKBG) to name a few.
How important to the cocktail renaissance are micro-distillers?
They rekindled the excitement. Sipsmith for who I work was first distiller licensed in London in 200 years. Since then, 4 more came into existence. I also worked with Kevin Settles at Bardenay in Idaho when they got started.
What about Martinis and food pairing?
Fresh truffles should be used while in season like Christmas songs around the holidays. Try a Martini made with truffles infused in dry Vermouth for 5 days. It is perfect with beef dishes like Tournedos Rossini and of course dishes with truffles.
Reverse Martini pairs beautifully with Swordfish and Halibut. It was suggested to me by Julia Child who defied me to find wines that would pair better. At home, I take Gin in open vat while smoking Venison. I keep Gin in smoker for 20 minutes and Gin picks up meat flavors. Result is very good in Bullshot or Bloody Mary or alongside Venison dish in a chilled glass.
Any favorite major brands of Gin and Vermouth?
For Gins, Beefeater is great for the price, then Plymouth. I think Hendrick's is good but expensive for what it offers. As for Vermouth i like Martini & Rossi which is made with same care as boutique Vermouth. I also like to use Lillet as an alternative.
Name your favorite boutique Vermouth?
In the USA, Imbue, very good and unusual, from Oregon. From Italy, Carpano Antica from Turin, considered as top notch by many bartenders. Also from Turin, Cocchi Vermouth di Torino, superb and recently re-released.
Can you now offer favorite boutique Gins?
I would start with Number 3 from Berry Bros (London). Second, Bardenay from Boise (Idaho). It is highly rated and with limited availability.
A few words to conclude?
Let's not forget that Gin is not about experimenting but rather tradition. Some of the best ones were made 150 years ago. It was the most popular drink in 1820, popular enough that poems were written about it
Thanks to Jared and Anistatia for their time.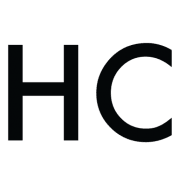 Serge Lescouarnec
Also known as Serge The Concierge, food and wine are essential parts of the DNA of New Jersey based Serge Lesouarnec. His French roots guarantee strong opinions on food, wine and travel, topics he has been writing about since 2005.