A vibrant color, delicious served hot or cold, this roasted cauliflower's flavor is brightened with mint and chili powder for a show-stopping side dish.
By Nora Schlesinger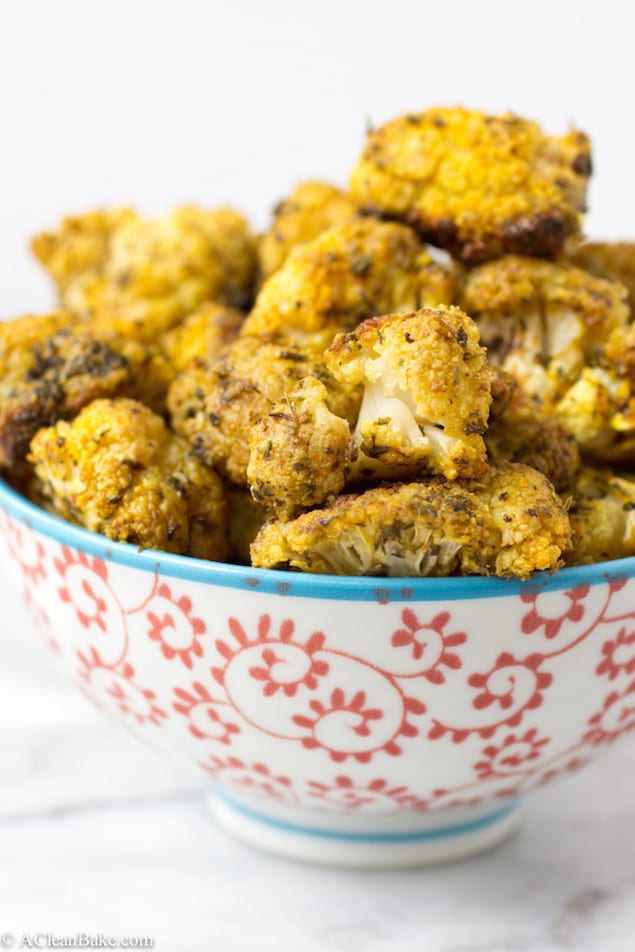 Would you just look at that gorgeous color!? That's turmeric for you, friends. Have you ever cooked with it before? Do you use it a lot?
I hadn't planned on posting this recipe, which is to say that I hadn't planned on even making this recipe to begin with until I discovered that the bag of cauliflower that I had bought only a few days earlier was on the verge of rotting and, as it turns out, roasting with flavorful herbs and spices is the best remedy for slightly-past-their prime vegetables.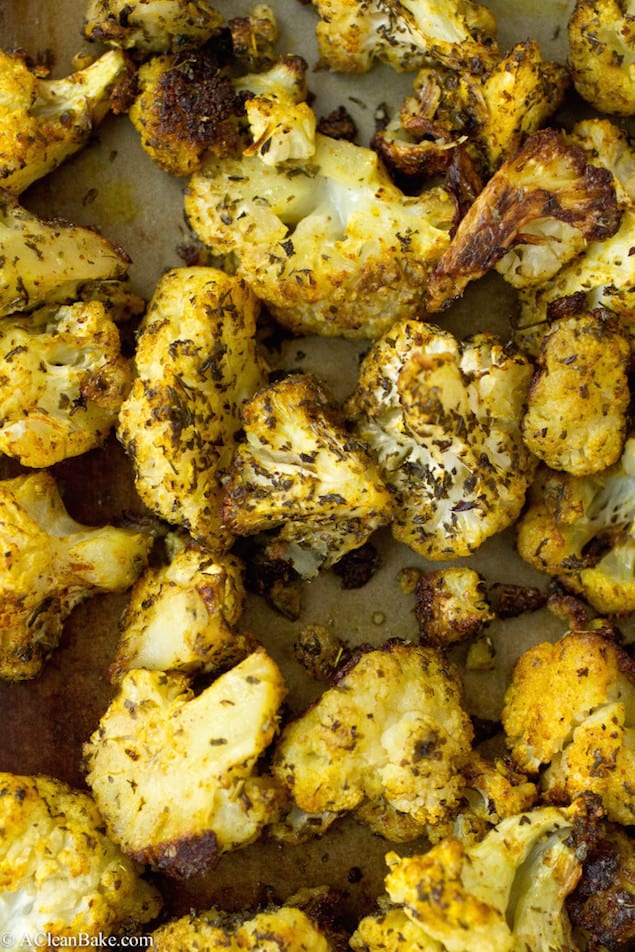 See Also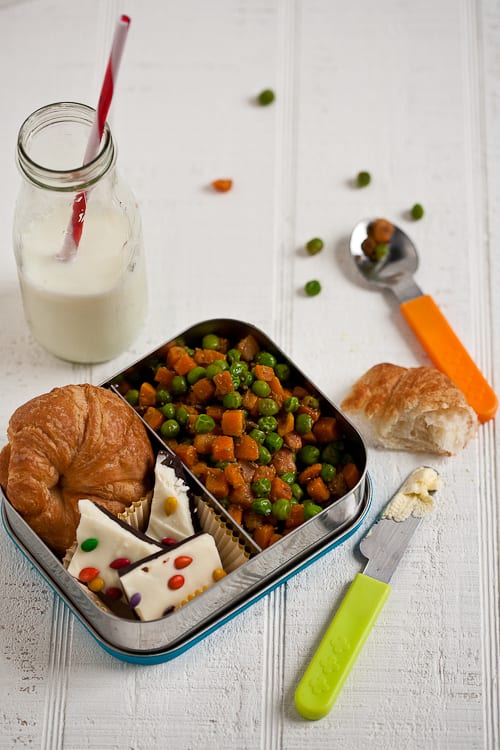 The flavors of this dish are rounded out by salt, pepper, garlic, chili powder, and finally mint for some brightness and balance. I didn't have any fresh mint on hand so I used dried, but you can use either.
The best part is that this dish is easy to make in massive quantities (thus the large scale recipe below, but if you don't want lots of leftovers, simply make half) and eat for a few meals, as a main or side, hot or cold. Is there nothing that turmeric cauliflower can't do?

Roasted Turmeric Cauliflower
A vibrant color, delicious hot or cold, this roasted turmeric cauliflower's flavor is brightened with mint and chili powder for a show-stopping side dish.
Ingredients
2 lbs cauliflower florets, washed and cut into bite sized pieces
¼ cup extra virgin olive oil or coconut oil
¾ teaspoon coarse sea salt
½ teaspoon garlic powder
½ teaspoon chili powder
½ teaspoon turmeric
1 Tablespoon dried mint (see note, can also be fresh)
Instructions
Preheat the oven to 375F. Line 2 large baking sheets with parchment, tinfoil or nonstick pads. Set aside.
In a large mixing bowl, toss the florets with olive oil to coat.
In a small bowl, mix the salt, herbs and spices (except the mint if you are using fresh; see note) and then toss the mixture with the cauliflower until it has been evenly distributed with the cauliflower.
Turn the cauliflower out onto the prepared pans (half on each pan, obviously) and spread in a single layer, spacing each floret about 1" apart. This will help with crisping, since if they are too close together, they will steam rather than roast.
Bake for 50-60 minutes until crispy on the outside and tender on the inside.
Notes
If you prefer to use fresh mint, use ½ Tbsp and toss with the cauliflower after it has roasted to preserve the flavor of the herb.
Store leftovers in an airtight container in the fridge for up to a week. Serve leftovers hot or cold.
Nora Schlesinger
I'm a self-taught home cook and I bake allergen-free desserts that taste just as good as the real thing! Like me on Instagram for mouth-watering images @Nora_Acleanbake.