This recipe can be easily adjusted for any number of people, so it's perfect for when you're home alone or for when you're hosting brunch.
By Rachel Crawford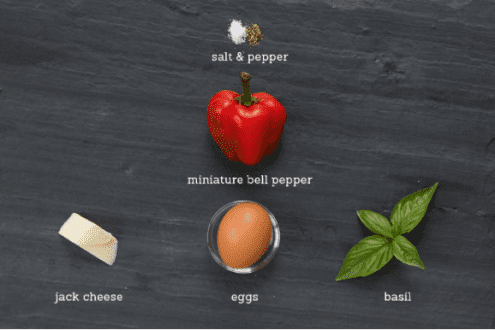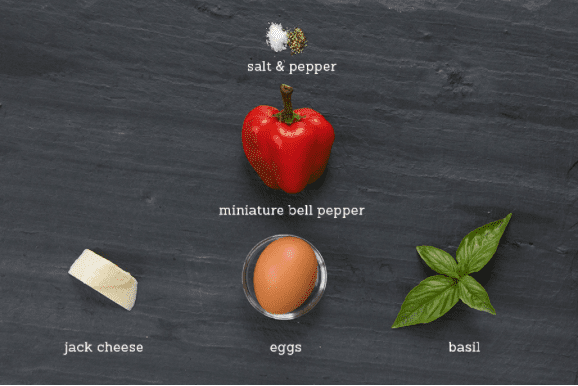 Red Pepper Baked Eggs
This recipe can be easily adjusted for any number of people, so it's perfect for when you're home alone or for when you're hosting brunch.
Ingredients
1 egg
1 miniature bell pepper
grated jack cheese
basil
salt
pepper
Instructions
Heat oven to 400 degrees.
Cut off top of pepper and take out seeds and ribs.
Place pepper on a baking sheet and crack egg into pepper.
Top with salt, pepper and grated cheese.
Bake for 20 minutes, or until egg is done to your liking.
Remove from over and top with basil.