No time to make lunch?  Don't worry, make this delicious, easy and quick Garlic Prawn Pasta. 
By Josephine Chan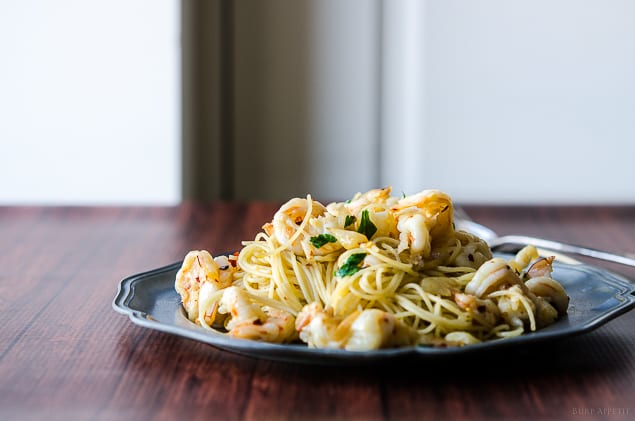 I love a good simple meal especially when I'm cooking for myself.  To say that this pasta dish is delicious is an understatement because it is extremely extremely tasty.  Donna Hay, one of my favourite Australian TV chef/personality, describes this dish as a tasty combination of two of her (and moi too!) favourite ingredients – garlic prawns and pasta.  Yummy Yum Yum!
So, after watching Donna's video, adding oil in the pasta water doesn't really help to unstick the pasta. Instead, it's just making it difficult to clean the pot later :)  According to Donna, the trick to getting the pasta to not stick is to have a generous amount of water that's always boiling because it's the bubbles that's keeping the pasta strands separate.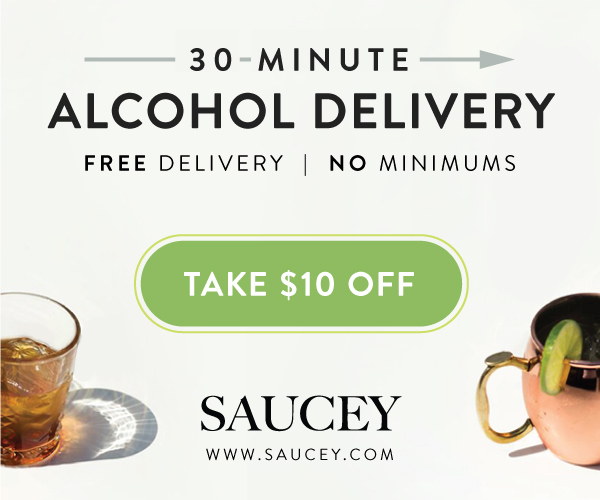 While the dish is easy, timing is everything.  We don't want to make the pasta cooked too early or the garlic prawns over cooked.  So, time the cooking properly.
Recipe is adapted from Donna Hay's Fast Fresh Simple

Speedy lunch with Garlic Prawn Pasta
Try this quick and easy recipe for lunch and you will want more and more.
Recipe Type:
Main Courses
Ingredients
100 g angel hair pasta
25 g unsalted butter
½ tbsp olive oil
2 cloves garlic, sliced
1 chilli flakes
½ tbsp shredded lemon zest
6 fresh prawns, peeled, cleaned and halved lengthways
½ tbsp lemon juice
¼ cup parsley leaves, roughly torn
sea salt and freshly cracked black pepper
Instructions
Cook pasta in a large saucepan of boiling salted water until al dante. Continue to watch the pasta while cooking the rest.
While the pasta is cooking, place a frying pan over medium high heat. Add butter and olive oil. Cook until butter has melted.
Add garlic, chilli flakes and lemon zest and fry until fragrant. Then add the prawns and cook until they are tender. Time to throw in the pasta, together with lemon juice, parsley and season with salt and pepper.