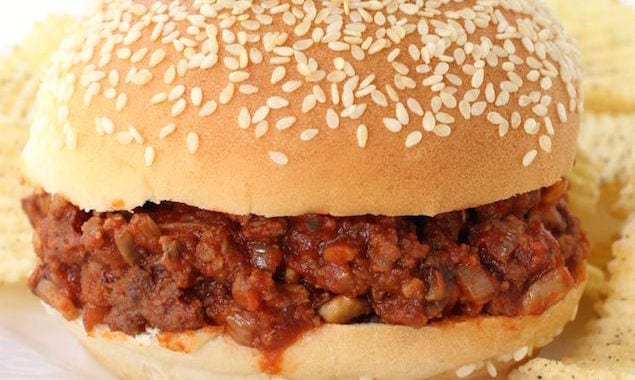 The usual Sloppy Joe is loaded with eggplant and mushrooms for a delicious rendition packed with flavor.
By Dan George
These Sloppy Joe sandwiches are a little bit different because they are loaded with mushrooms and eggplant. There is almost as many vegetables in this recipe as there is meat, and it is delicious.
Start by cooking down all the vegetables. We used eggplant and mushrooms since they stay soft and don't mess up the texture if the meat too much. But if you've got red pepper or zucchini you can throw it all in.
See Also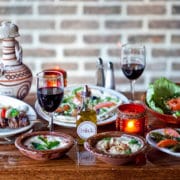 Serve the mixture in hamburger buns and dig in. Or you can skip the bun and just eat it plain with a salad on the side…or if you're like my little guy you can eat it out of a bowl with tortilla chips for scooping…lots of possibilities. It's delicious!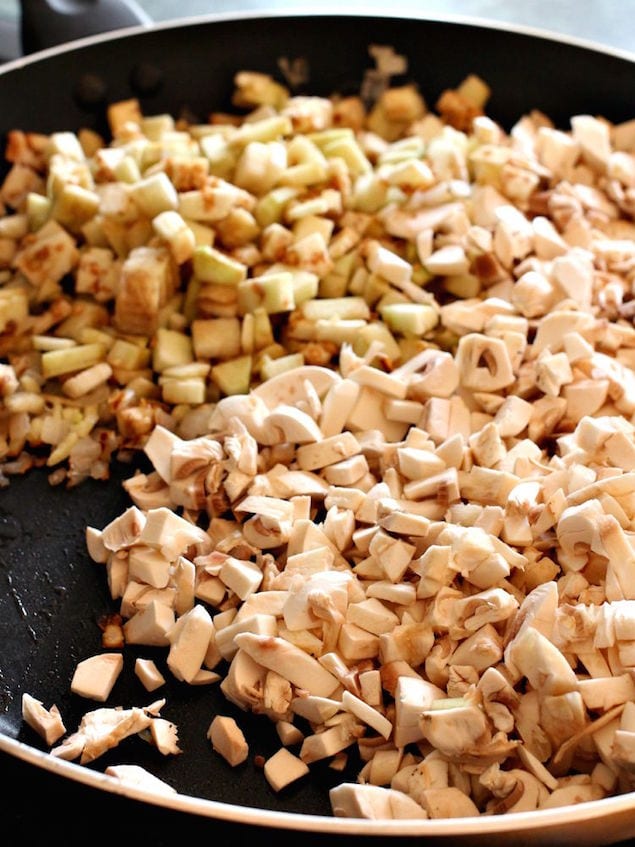 Eggplant Sloppy Joe
The usual Sloppy Joe is loaded with eggplant and mushrooms for a delicious rendition packed with flavor.
Ingredients
1½ lbs. lean ground beef
1 tablespoon olive oil
1 cup diced onion
2 cloves garlic, minced
2 cups diced eggplant (from one small eggplant, peeled)
2 cups diced button mushrooms (a 10 oz. package)
1 teaspoon salt
½ teaspoon ground black pepper
½ teaspoon garlic powder
¼ teaspoon oregano
28 oz. can tomato sauce
2 tablespoons brown sugar
1 tablespoon worcestershire sauce
Instructions
Heat a large skillet over medium heat with the olive oil.
Add the onion and garlic and cook for 3-4 minutes, stirring so the garlic doesn't burn.
Add in the diced eggplant and mushrooms and cook down for 8-10 minutes until the vegetables are reduced to about half.
Push the vegetables over to one side of the pan and add in the ground beef.
Once the beef is browned, combine it with the vegetables, add the salt, pepper, oregano and garlic powder and stir.
Pour in the tomato sauce and then add the brown sugar and worcestershire sauce.
Stir and let simmer for 15 minutes uncovered until thickened.
Dan George
Born and raised in New Jersey, Dan started the web site Mantitlement as a way to learn how to cook for the first time from his wife, Christie. Christie has always been the primary cook in the household and Dan got used to having her three-course, restaurant quality meals for dinner every night. Well, it was time he learned how to do some cooking on his own, and that's how Mantitlement got started. Dan believes that everyone is entitled to having great food and drinks at home...and he can show you how to make them with his collection of recipes!