Puerto Vallarta is a bustling beach town along the Pacific coast nestled at the "hip" of Mexico. It will be a challenge to stick to the few relaxing things on your itinerary when planning a trip here. This destination offers what you are looking for in a sun soaked getaway with plenty left to discover.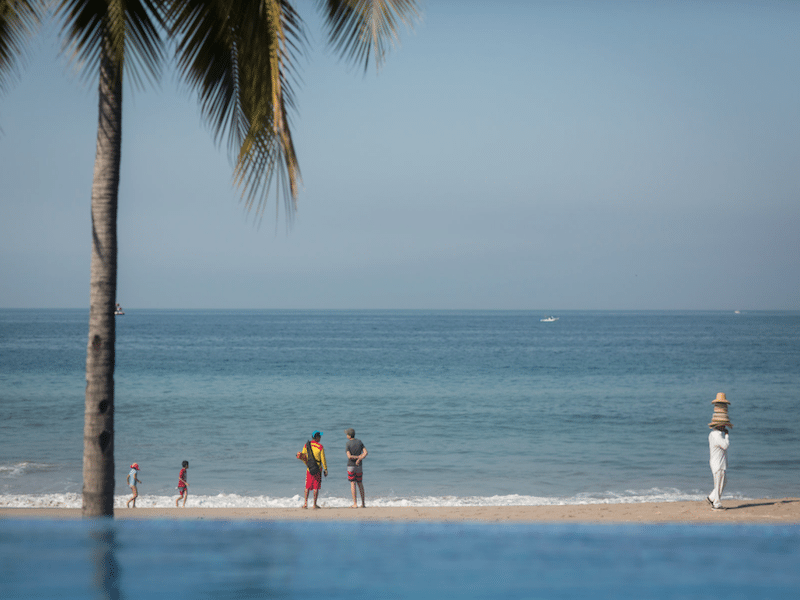 Photo credit: Keri Herer
If you appreciate being just steps from a private beach while still being close enough to the malecon (or promenade) where you can shop and enjoy a few chilled beers, stay at the all-inclusive resort, Hyatt Ziva. All rooms offer an open space layout with colorful detail, and wall-to-wall ocean facing views where the soft sounds of the waves lull you to sleep. But this hotel not only gives guests a relaxing experience. This is Mexico after all, and this place also can show you where to have fun day or night!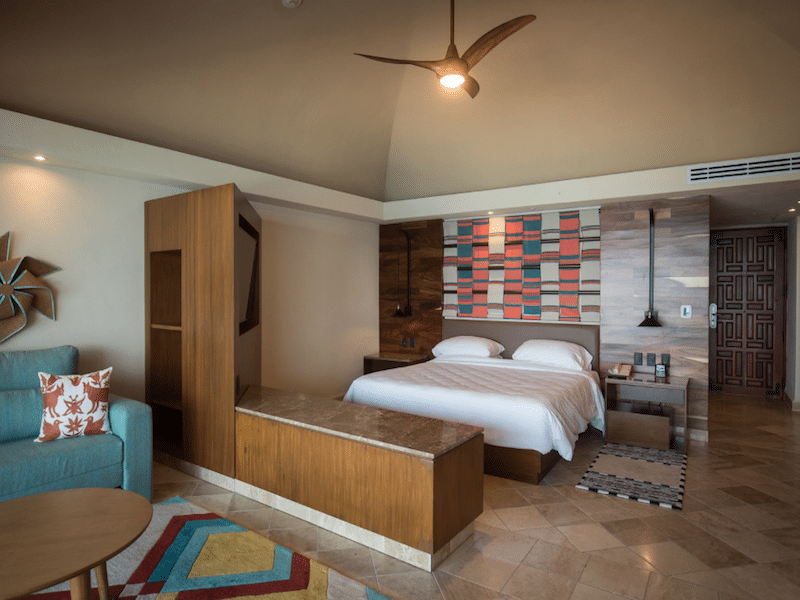 Photo credit: Keri Herer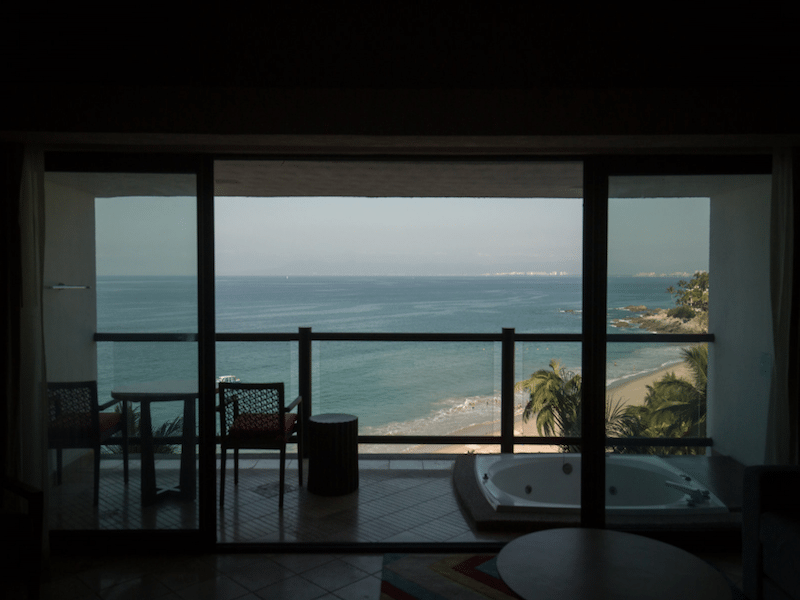 Photo credit: Keri Herer
There's no need to go far on the first nights of your stay. After a couple of satisfying meals of fresh handmade tortillas, guacamole, and seafood tacos at the extensive VivaZ breakfast and lunch buffet, there are a few restaurant options on the property for dinner. Casa Grande offers authentic Mexican comfort food (think of grandma grinding a spicy salsa in a mortar and pestle) in a tropical, festive house setting with an impressive spread of sweet, spicy, smokey, and herbaceous margaritas. The fresh tortillas at either the buffet or Casa Grande will make you a taco snob. For a more romantic and formal dining experience, walk over to BlaZe. The restaurant sits on stilts at one end of the resort for perfect sunset views and sweet ocean scented breezes while you enjoy a prime cut steak or fresh cracked lobster tail from the surf and turf style menu. The wine is often simply the house white or red blends, and the desserts are decadent enough to end the meal with a discreet belly rub. Allow a bit more time to digest by the crackling bonfire just below BlaZe.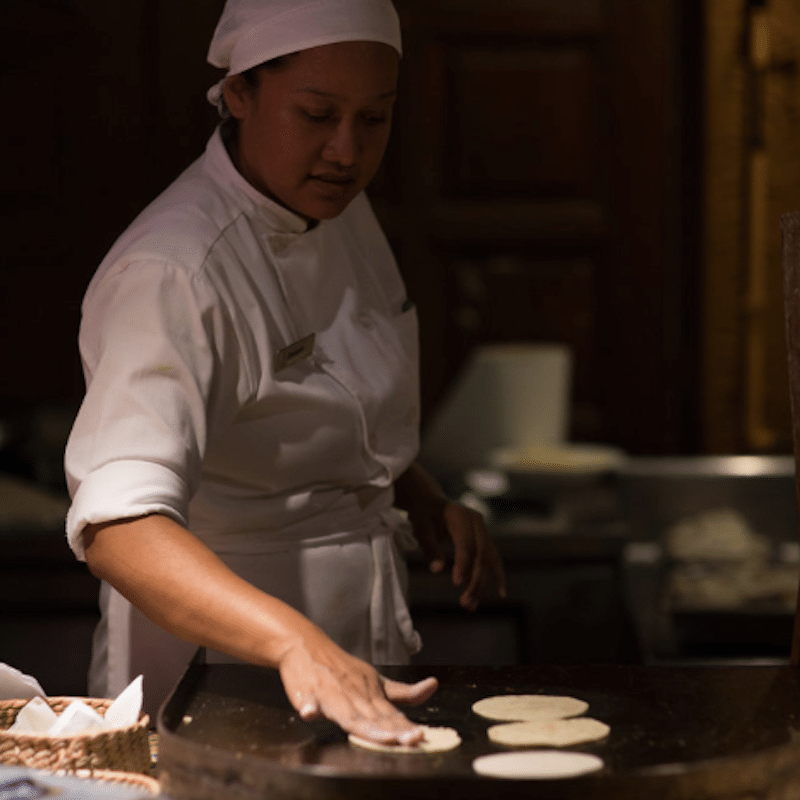 Photo credit: Keri Herer
From this point, the night can go many ways; stick around for either a themed evening of Circ Du Soleil water performances, or a mariachi fiesta. Dance to pop latin hits on the sand and take your friends and head to any of the four pool/beachside bars or the Tequila Sports Bar for more latin grooves and a nightcap. If you're in a more mellow mood, head back to your private balcony hot tub where you can finally retire for the evening.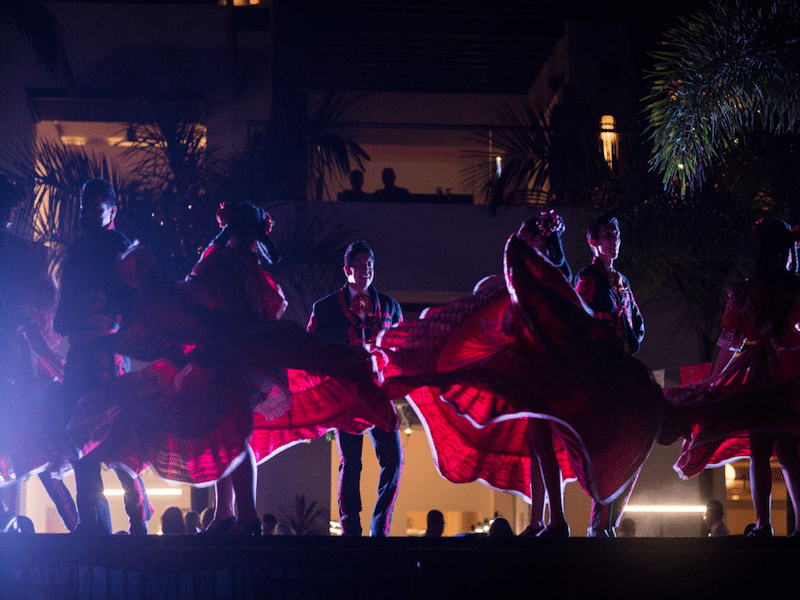 Photo credit: Keri Herer
Pack a pair of laces, but don't really feel like going for a run? Strap them on for an adventurous exploration of the jungle! Starting at the base of the hotel where the fresh mountain water flows out to the ocean, take the dry bed path and head inland on a guided tour where you'll nibble on palm fruits, leap from one vine to another on an upward climb, and cross ankle deep streams until you reach the waterfall where you can jump in and cool off. It's so refreshing that the group will probably be the one to tell the guide that it is time to head back!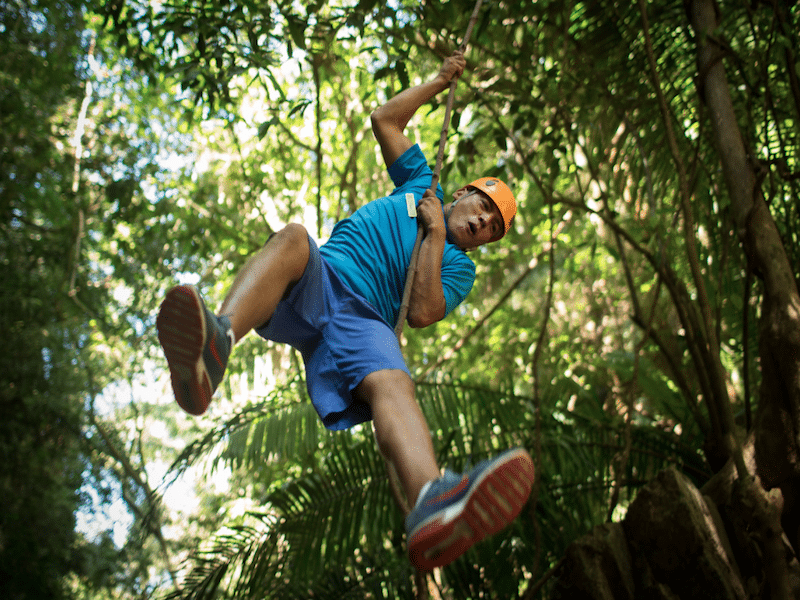 Photo credit: Keri Herer
Feeling thirsty, and want a step up from the margaritas you've been sipping? Learn from a mixologist that adds a molecular twist to a cocktail tasting class. Be ready to get behind the bar with him as you create vibrant colored liqueur pearls of agar, or form gentle clouds with dry ice. Who knew drinking could make you feel like a scientist!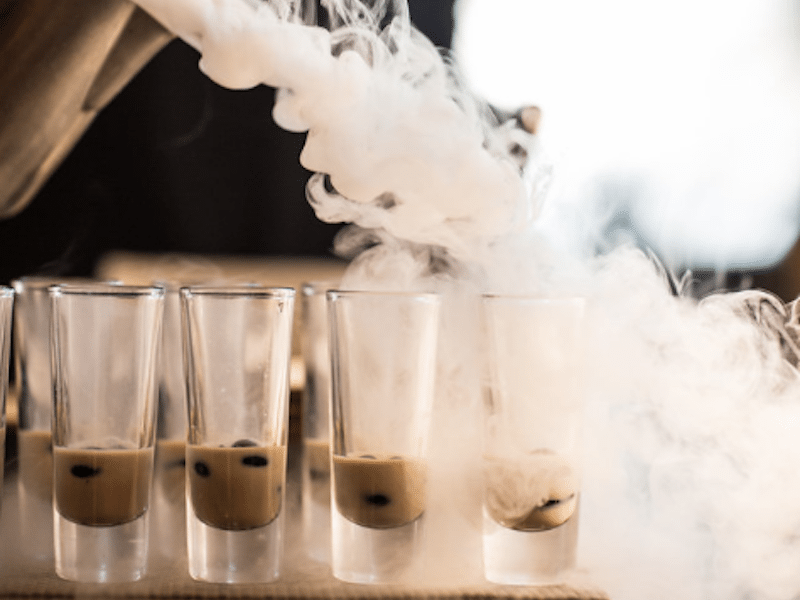 Photo credit: Keri Herer
Of course, as visitors to any destination, it feels good to lessen local environmental impact. All Mexican coastal resorts in Jalisco and its tour operators have joined forces to protect the local sea turtles, specifically during the breeding season from June to December. Hyatt Ziva offers a fun and interesting way of bringing awareness to sea turtle conservation by inviting guests to quietly watch a nest of turtles being hatched and be released from a distance. Only 5% of hatchlings survive due to predation and environmental impact. Those chances are increased if humans protect the release into the ocean, however they are not allowed to assist for survival reasons. This program helps us to appreciate the local environmental diversity.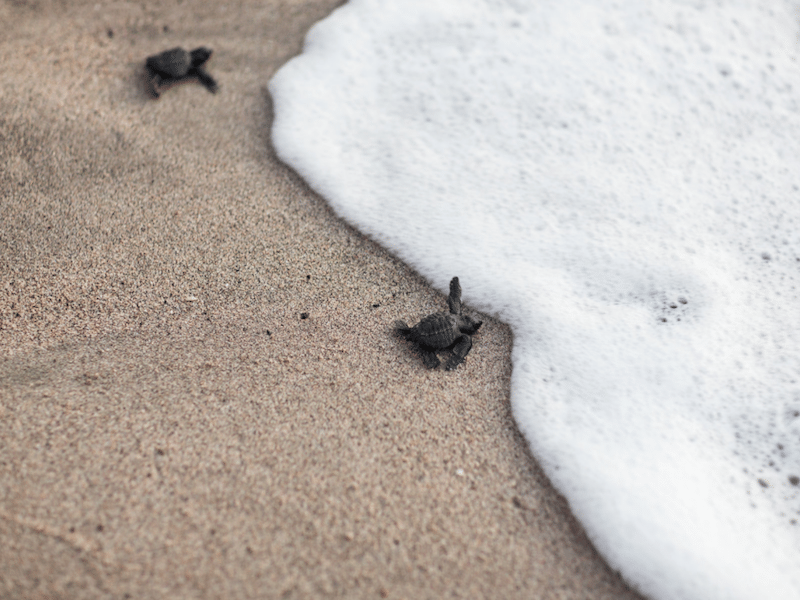 Photo credit: Keri Herer
So, you've experienced hundreds of little sea turtles make their first trek into the water! Continue those feel good vibes and take a kayak out for a spin! Paddle across popular neighboring LGBTQ friendly beach, where nightlife music is on day and night, and over to the Playa Los Muertos Pier; its unique sailboat architecture is impossible to miss, is popular for shore fishing, and attracts the masses. From afar, enjoy the lush and festive inland views from the shore to the palm dense mountains. You will have an idea of where you want to party on the sand later that evening.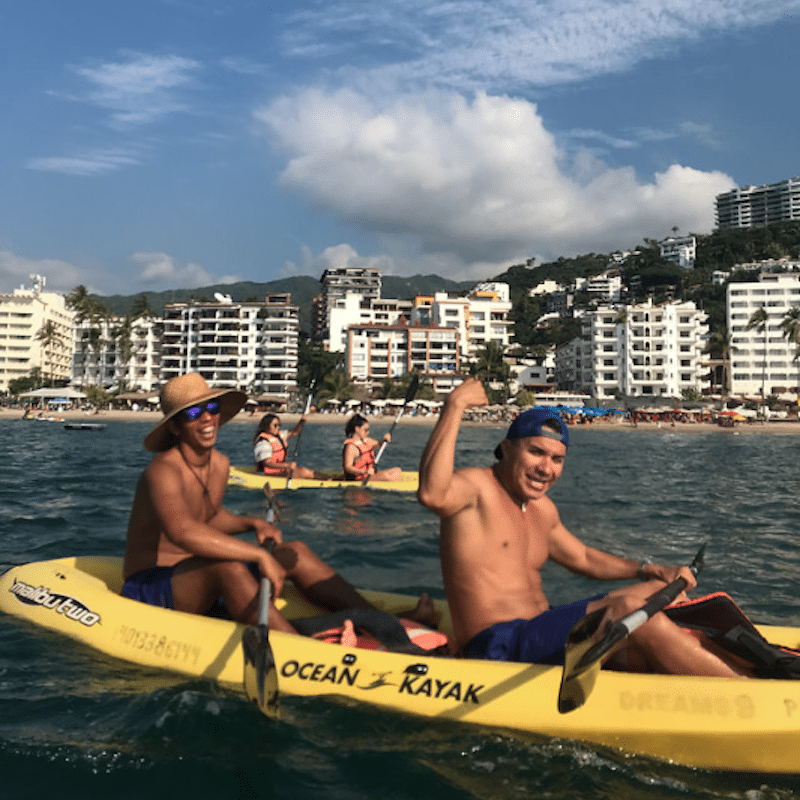 Photo credit: Keri Herer
The malecon is a popular 12 block stretch to stroll for both tourists and locals alike. Art installations are scattered along the path, and if you go up most any of the inland avenues you'll be sure to find many art galleries and shops and get a feel of the vibes and styles of local Mexican artists. Explore further in the city where you can try on huaraches (Mexican leather sandals) and quality sterling silver at the market place.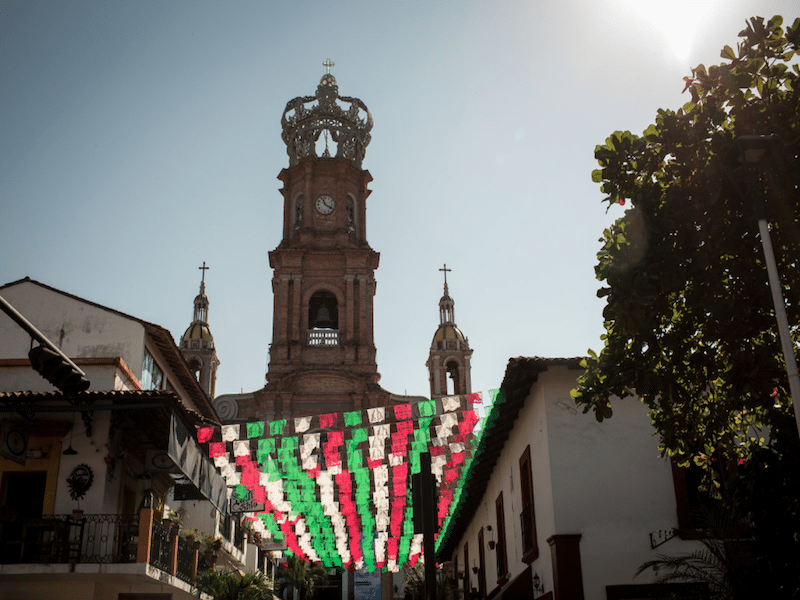 Photo credit: Keri Herer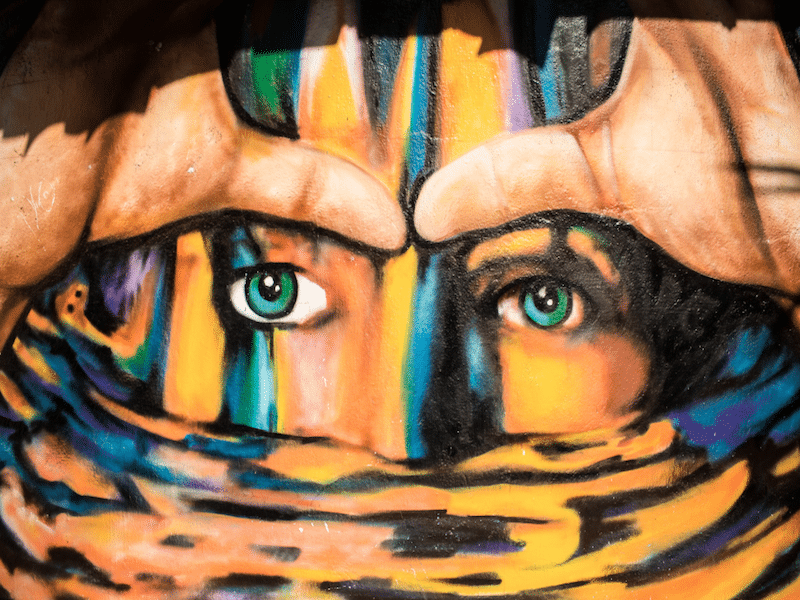 Photo credit: Keri Herer
Thinking about taking a bottle of blue agave tequila back home? Well, you're in the region (Jalisco) that is known for creating tequila. From Hyatt Ziva, take a shuttle to an agave processing plant, where the operation shows how the agave turns into various aged tequilas. Sitting outside by the steaming, stainless steal drums while having a generous tasting of 8 different types of tequila will give you a smooth buzz in no time. If there is more than one type of tequila you enjoyed, be sure to negotiate on bottle prices and leave a happy customer.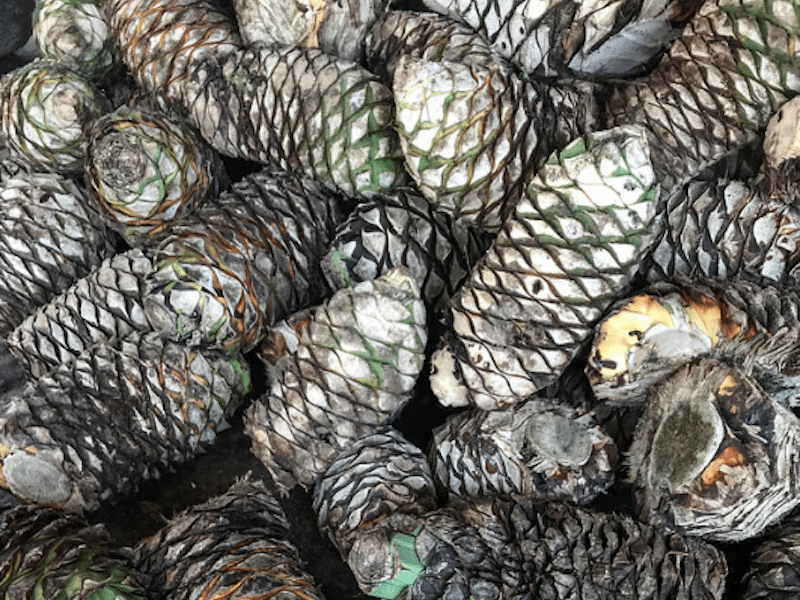 Photo credit: Keri Herer
End the trip with some indulgent TLC. Vitimar is the hotel's rejuvenating spa that knows how to send their guests off with an experience that will want to make you stay an extra day. Plan ahead to make an appointment. The masseuses are in high demand and reservations fill up quickly. Treatments for couples, private yoga sessions, and training at the gym are also popular. Self-care for the day goes a long way!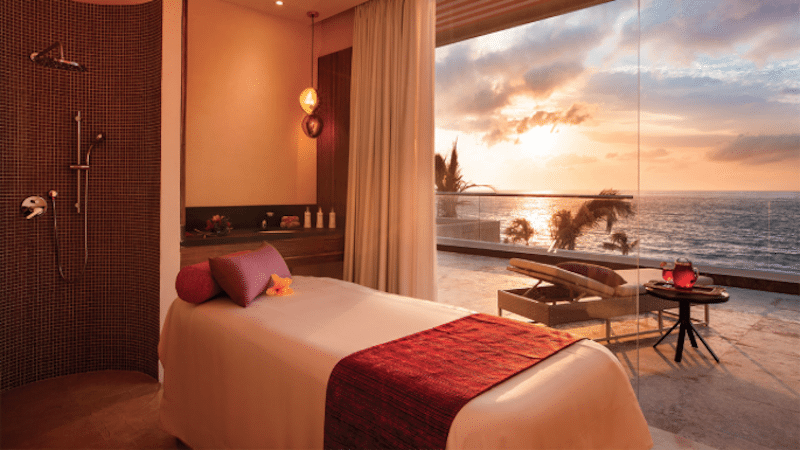 Photo credit: Keri Herer
Mexico is known for it's vibrant culture, adventurous spirit, while warmly welcoming both locals and foreigners with open arms. Staying at Hyatt Ziva, you'll make the most of your experience and get a true taste of Mexican hospitality.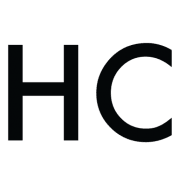 Reena Retuta
As a Culinary Adventurist, getting her hands into food before it gets onto the plate comes naturally to Reena. She spit-roasted her first whole pig at the age of eight, harvested hazelnuts in Italy, butchered a lamb at a ranch in Australia, spent a summer splitting open live lobsters at a traveling pop-up kitchen in Holland, and visits a small vineyard along the central California coast to make wine and olive oil each year. She's determined to find the elusive white truffle in her lifetime. A graduate from the University of Gastronomic Sciences in Italy, Reena holds a deep appreciation for cultural traditions in food, and her favorite simple pleasure is sharing a meal al fresco.