A creative, potato filled take on the international superstar of Indian bread. The Naan.
By Suchitra Vaidyaram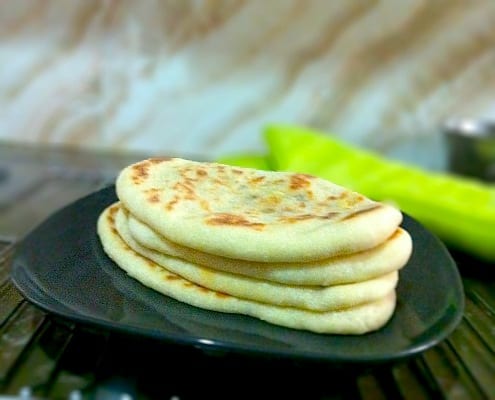 Naan is the international star of Indian bread. Anyone who has some knowledge of Indian cuisine will eventually come up with naan. Is it a big deal to make? Compared to other flat bread versions, nope – it is easier to make and you can play around the stuffing to bring a whole new meaning to Naan.
Typically, Naan is made in a clay oven/furnace – and you can actually eat the best ones with a road side vendor. The difference between naan and other flat bread varieties is we use yeast in the preparation. It fluffs up well and is delicious to eat.

A creative, potato filled take on the international superstar of Indian bread. The Naan.
Author:
Suchitra Vaidyaram
Ingredients
Dough
2 cups of All Purpose flour (maida)
1 teaspoon active dry yeast
1 teaspoon salt
Pinch of baking soda
2 tablespoons of oil
2 tablespoons yogurt
lukewarm water for kneading dough
Stuffing
3-4 medium potatoes
1 teaspoon salt adjust to taste
1 chopped green chili
handful chopped coriander
½ teaspoon garam masala – optional
Melted butter for brushing Naan.
Instructions
Dough
Dissolve yeast in 2 tablespoons of lukewarm water with a bit of sugar and let it sit for 5-10 minutes till the mixture becomes frothy.
Add salt and baking soda to the flour and mix well.
Add the oil, yogurt and mix it well.
Add the yeast mixture and start kneading the dough.
You gotta really work on the dough and Knead until the dough is springy to touch. (can add a bit of lukewarm water to knead)
Cover the dough with damp cloth/cling wrap and keep it in a warm place for 3-4 hours. The dough should almost double in volume.
Stuffing
Boil 2 medium potatoes until they are tender.
Peel and mash the potatoes.
Add the rest of the filling ingredients and mix well
Making Naan
Knead the dough for about two minutes and divide the dough into six to seven equal parts.
Allow them to rest for a 20 minutes.
Divide the filling in similar way.
Roll the dough into a rough circle and place the filling in center.
Cover the edges of the dough encassing the filling to make a ball.
Work on the rest of dough in similar fashion.
Let the filled balls settle for 3 to 4 minutes before rolling them.
Roll them into a oval shape.
Coat them with butter/oil and place them in a preheated oven for 10 to 15 minutes (200 degree Celsius)
Keep an eye on the naan when in oven. half way through brush them with butter again.
Before putting the Naan in oven, oil your palms with oil and flip naan between your palms and place onto your baking/pizza stone into the oven.
After the naan is baked, it should become golden brown color on top.
Take naan out of the oven and brush lightly with butter- serve hot!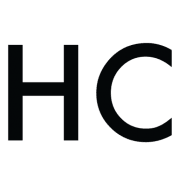 Suchitra Vaidyaram
Suchitra is passionate about cooking flavorful food and loves fusion cooking. She records her recipes on the blog Flavors, which focuses on simple and easy to cook recipes.