Potato and Milk Rolls with Garam Masala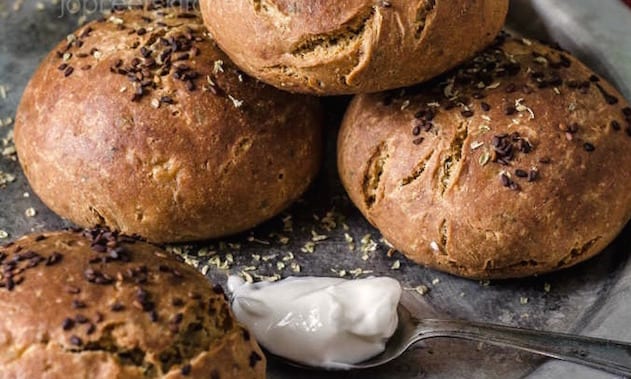 A flavorful bun made rich with potatoes and milk instead of eggs and spiced with oregano and garam masala. Don't forget to serve it with garlic butter.
By Preeti Tamilarasan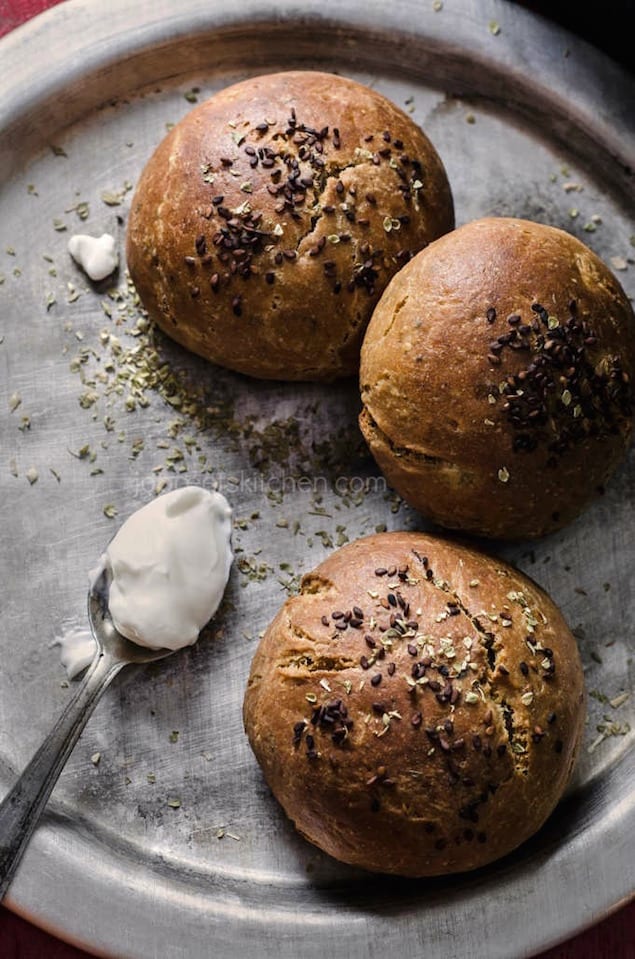 Potato and Milk buns are flavored with oregano and punjabi garam masala and can be served as breakfast, snack or at dinner. Before serving, the breads should be brushed with a delicious garlic butter. You can also cut the bun into two halves and spread a layer of cheese, onion & tomato slices and keep veg/non-veg patties.
While looking for potato based bread recipes, I went through various sites with the recipe of egg based potato buns. But I wanted to try egg-less bun. For additional flavor, I have also added oregano. You can either add dry herbs or fresh herbs.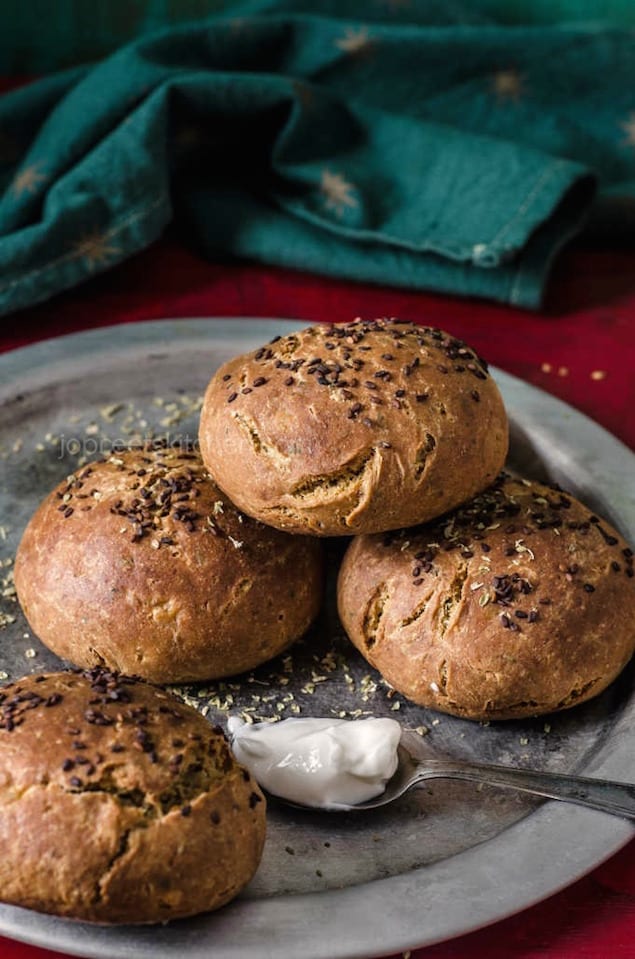 For more delicious bread recipes, try these Coconut & Cherry Stuffed Buns or Mushroom Masala Stuffed Multigrain Bun.

Potato and Milk Rolls with Garam Masala
A flavorful bun made rich with potatoes and milk instead of eggs and spiced with oregano and garam masala. Don't forget to serve it with garlic butter.
Author:
Preeti Tamilarasan
Recipe Type:
Bread, Baking
Ingredients
1 and ½ cup wheat flour
¼ cup milk powder
½ cup mashed potato
1 tsp sugar
2 tsp yeast
½ cup water
½ cup milk, plus few tbsp for brushing
2 tbsp olive oil
1 tbsp oregano - optional
1 tsp garam masala
¼ tsp salt
black sesame seeds / til seeds for topping
Instructions
Take lukewarm water and mix sugar. Make sure it is dissolved completely. Add yeast and stir it. Close it and keep aside for 10 mins till it becomes frothy. Add milk to it and mix well.
Meanwhile, sieve wheat flour, milk powder and salt. Combine in a wide mixing bowl. Add oregano, mashed potato, garam masala and mix well. Add frothy yeast to it and mix with the spoon.
The dough will be sticky. Use hands and knead it for 5-10 mins. Add little flour and knead to a smooth dough. Grease it with little oil.
Take a bowl and grease with little oil. Now keep the dough in bowl and cover it with a neat kitchen towel. Keep it in a warm place for 1-2 hours (or you can preheat oven for 2 mins and keep the bowl inside).
The dough will double up in size. Punch the dough down and knead until smooth. Divide the dough into small balls ( i made 5 balls). Keep buns in a warm place and let it rise for another 30-40 mins.
Preheat oven to 180 degrees C for 10 min. Grease the bun with little milk and sprinkle sesame seeds. Keep the bun in baking tray. And bake it for 30-35 mins.
Once done, take out the pan. And transfer the bun on a cooling rack. Let it rest for 15-20 mins. If you feel the upper part of the bread is little tough, then you can brush little oil too. It is optional. Serve it hot.
Preeti Tamilarasan
I am Preeti Tamilarasan, author & photographer of Indian Kitchen. I'm an engineering graduate who left her job after marriage and started blogging for time pass, which later became my passion and introduced me to the world of food photography. I have shared more than 1000 recipes in 3 years of blogging. I mostly concentrate on healthy Indian cooking.