Port Wine Ice Cream Cookie Sandwiches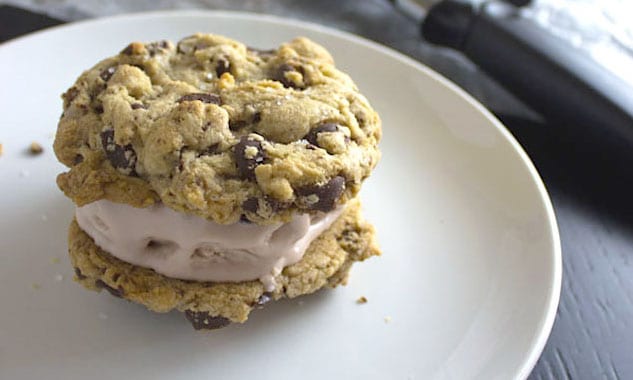 Wine-spiked ice cream sits between salted chocolate chip cookies for the perfect cool dose of chocolate and wine to satisfy a sweet tooth.
By Trish Santoro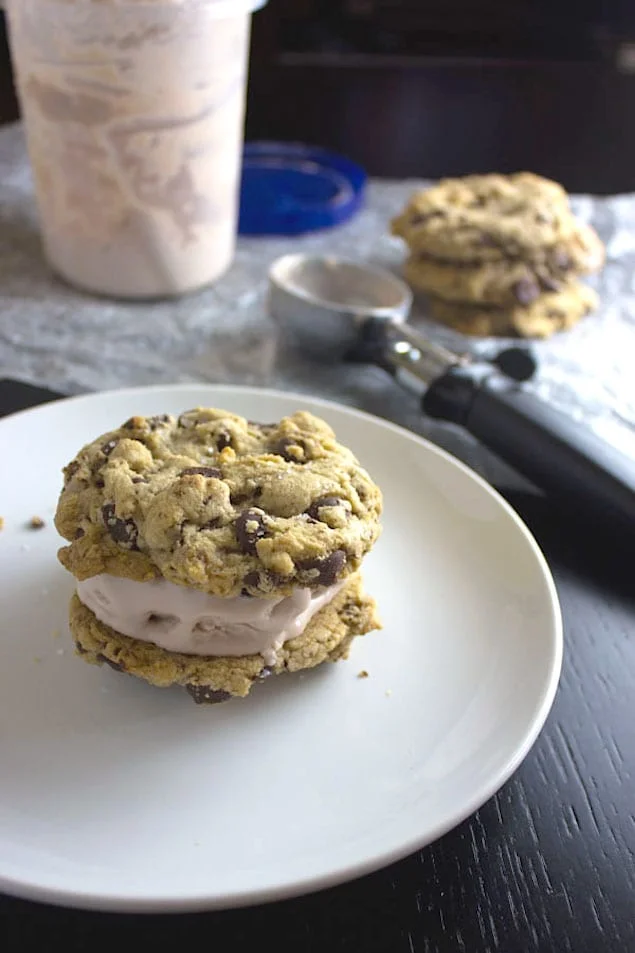 I bring you a totally-easy-no-churn-3-ingredient-homemade ice cream recipe.
I can't take the credit. I didn't come up with this technique. Luckily, the beautiful and talented Nigella Lawson is very generous in what she shares with the world.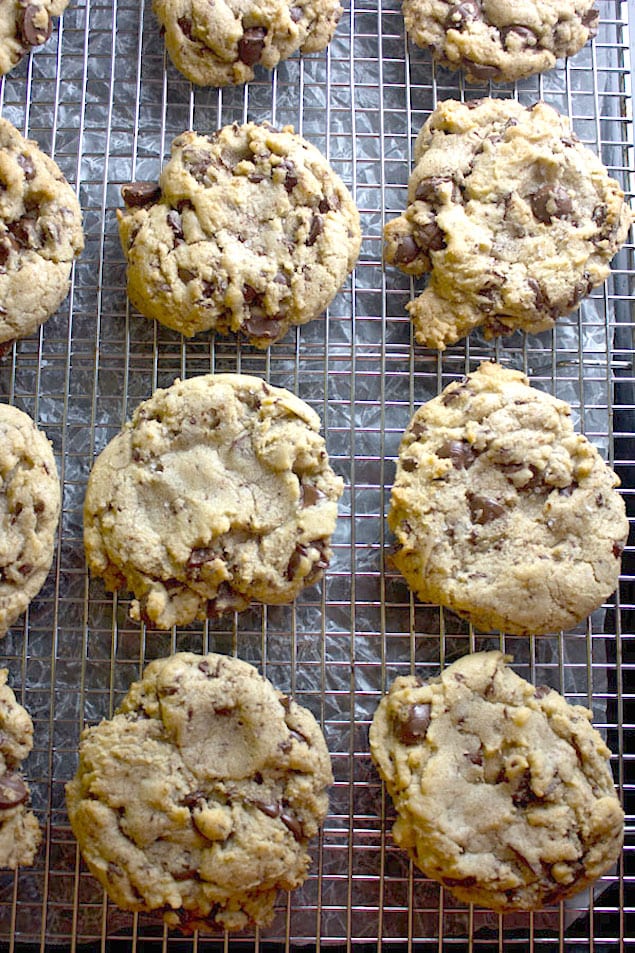 Now that I have this methods in my bag of tricks, I just may make all my ice cream at home from now on. Three ingredients go into the mixer, spend some time getting whisked around, and then go into the freezer. That's it – finito – let's eat! It's amazing!
See Also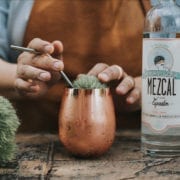 I decided to pair this silky smooth ice cream with some good ol' fashion salted chocolate chip cookies. And Oh My were they good!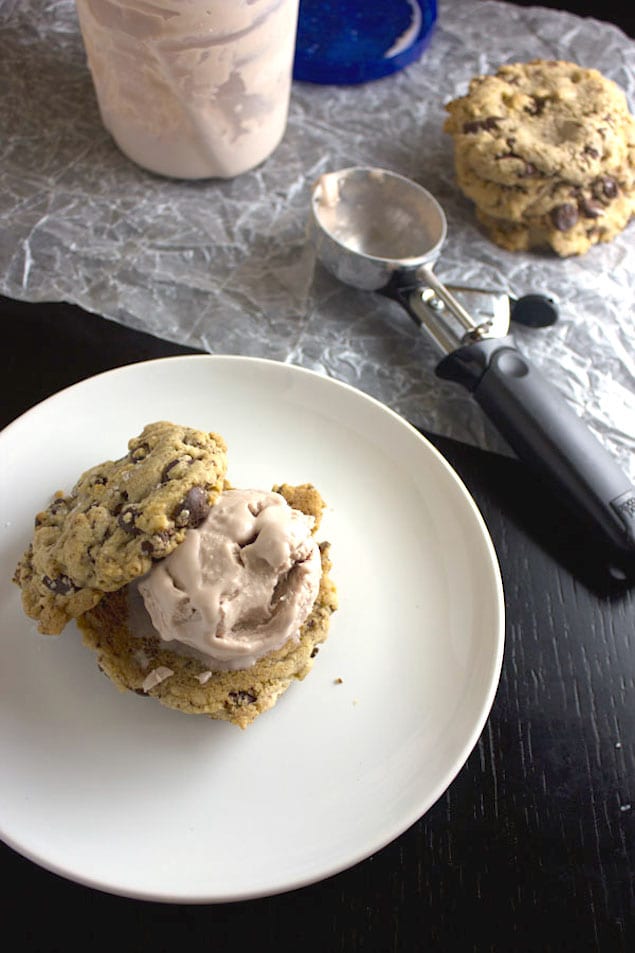 Port Wine Ice Cream Cookie Sandwiches
Wine-spiked ice cream sits between salted chocolate chip cookies for the perfect cool dose of chocolate and wine to satisfy a sweet tooth.
Recipe Type:
Dessert, Ice cream, Cookie
Ingredients
For the Port Wine Ice Cream: adapted from Nigella Lawson
1¼ C heavy cream
⅔ C sweetened condensed milk
2 C port wine (I used tawny)
For the Salted Chocolate Cookies: adapted from smittenkitchen.com
½ C butter
1 C brown sugar
2 TBS sugar
1 egg
1 tsp vanilla extract
¾ tsp baking soda
¼ heaping tsp sea salt
1¾ C flour
10 oz chocolate chips, chopped
flaky sea salt
Instructions
For the Port Wine Ice Cream:
Put the port in a small sauce pot and simmer until reduced to ¼ cup of liquid.
Combine the ¼ cup of reduced wine, heavy cream, and sweetened condensed milk in a mixer.
Whip the mixture together until the whisk leaves trails of soft peaks.
Pour into a freezer safe container and freeze for 6 hours or overnight.
For the Salted Chocolate Cookies:
Preheat the oven to 350 degrees.
Cream the butter and both sugars together until creamy in a mixer.
Add the egg, vanilla, baking soda, salt and mix until incorporated.
Add the flour in about four different batches and mix until incorporated.
Stir in the chocolate chips by hand.
Divide the dough into 14 pieces and place on a lined sheet tray. (I used an ice cream scoop) Sprinkle with additional sea salt.
Bake for 10 to 12 minutes.
Allow to cool (if you have that kind of patience) and then assemble in to sandwiches with the ice cream. Enjoy right away!
Trish Santoro
Trish Santoro is the woman behind wellwornfork.com - a site that teaches cooking techniques to improve your confidence in the kitchen. A Culinary Institute of America grad and adventurous eater, her food know-how is impressive, but her passion will always keep her learning more.