Greasy fish-goodness – a hidden gem in Seattle.
By Carly DeFilippo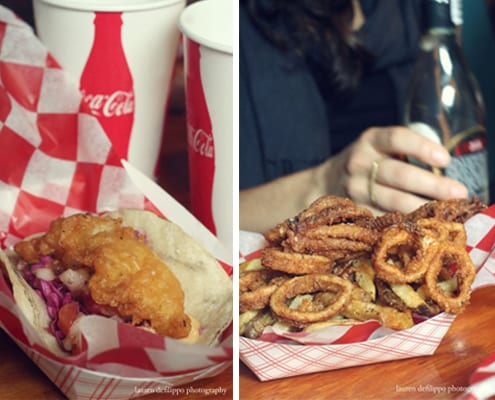 A few months back, I headed west – Pacific Northwest to be exact – to check out the locavore food culture of eclectic Seattle, WA. The ingredients I found there surpassed every expectation, from sweet-tart satsumas to incomparable smoked salmon. But my first edible stop on my city tour wasn't a colorful market. It was a fish lover's greasy spoon.
Far from the waterfront stalls of the Pike Place market, the similarly named Pike Street Fish Fry is a dive-y bastion of pescatarian nostalgia. This "chipper", like the nearby Elliot Bay Book Company, remains the kind of spot that locals still haunt, undeterred by the accolades that further expose it to the masses. When we arrived for lunch on a Friday afternoon, it was quietly bustling, hawking greasy wares from a simple open kitchen. Overhead, a blackboard menu listed: battered & fried, grilled, sandwiches and sides – plus the option to "slap anything on the menu on a roll" for an additional dollar.
Here, there are no standard "fish and chips" – you order by type of fish. We opted for fried cod, calamari and fish tacos. The tacos and cod initially seemed greasy, but one bite of the moist and flaky flesh revealed a light breading that puffed crunchily away from the fish. The fried calamari was an equal improvement on a classic: tender, freshly-caught squid that couldn't have been a further cry from the frozen, heavily-breaded version which frequents too many appetizer menus.
See Also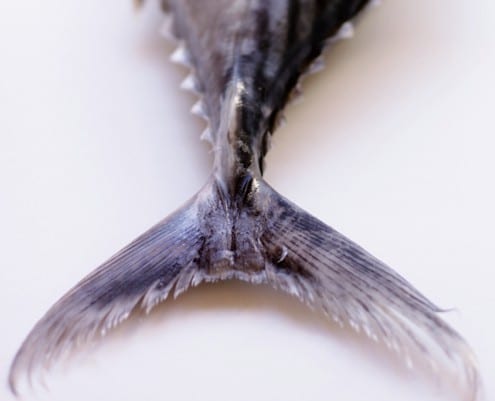 As we dug into our fish, dashing malt vinegar over our salt-and-peppered fries, we struck up a conversation with a pair of locals. One, taciturn, deplored the number of overrated restaurants in the city. But this, this was his spot. Understated pleasure, pommes frites-style dipping sauces (try the lemon aioli or chili mayo) and self-serve soda fountain included.
Pike Street Fish Fry
925 East Pike Street
Seattle, WA 98122
(206) 329-7453
Carly DeFilippo
Carly is a Contributing Writer at Honest Cooking. Though the first line of her college application essay was "I love tunafish," it wasn't until she pursued graduate studies in Paris that she ever considered a future in food. Based in Manhattan, Carly is a freelance writer and the co-founder of Cognoscenti Creative, a boutique branding agency dedicated to establishing artisans as influencers.