A richly-hued improvement on standard fruitcake, sticky with rum-soaked fruit and scented with island spices.
By Amanda Marsteller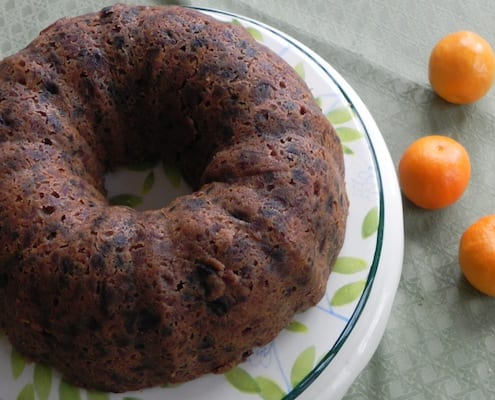 In the long and decadent history of cake, it seems that every familiar recipe has an original ancestor. While researching this cake for work, I delved into the details of its well-traveled recipe and discovered its roots a long way from home. Black cake is traditionally served in the Caribbean at weddings and for Christmas, and is a richly dark brew of dried fruit such as prunes, raisins, currants, cherries, and candied citrus peel, soaked and aged in generous amounts of rum and port. I've been told that weddings and Christmas celebrations are simply not complete in Jamaica, Guyana, and Trinidad without this cake in attendance. At heart, it is a fruitcake, but do not banish the thought of black cake to the depths of the inedible punchline that is the American fruit cake. Black cake is much improved by its heavy booze factor and the long-soaking period of the fruit involved, as when finally baked, this cake is sticky and moist with plump fruit and carries a thick scent of island spices. Speaking of sticky origins, the black cake is a close relative of the British figgy or plum pudding, which took root in Caribbean tradition during many islands' history under British rule. Figgy pudding is more cake-like than what we call a pudding, and was made with brandy, an ingredient not available in the Caribbean, which led to the introduction of Jamaican rum as an alternative.
The color of the cake is another area in which this recipe departs from figgy pudding, as black cake incorporates "browning," or burnt sugar syrup, a viscous black goo that imparts the very dark color to the cake batter. Burnt sugar syrup can be found in Caribbean grocery stores or online, or you can make it at home by melting and cooking sugar over medium-high heat until it turns almost black. The dark color can also be attributed to the long and very relaxed cooking time for black cake, as it is baked at a lower temperature for a long period of time and can be either steamed in a water bath a la figgy pudding, or baked regularly in a Bundt pan for a more cakey texture.
See Also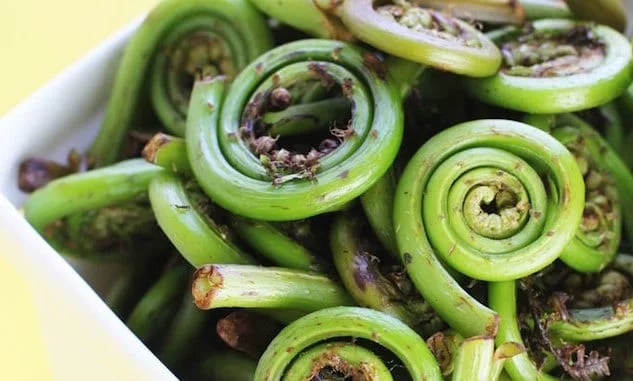 Time is perhaps the most important ingredient in this unusual cake, as it requires long periods of rest in all stages, from the fruit's leisurely rum bath to the lengthy baking process to the additional aging of the baked cake after a second glaze of alcohol. The longest period by far is the time that the fruit spends absorbing the rum and port, as I've been told by a Jamaican grandmother and skilled baker that she often lets her fruit soak for up to a year prior to making black cake. This is a fairly standard tradition, as upon a Caribbean couple's engagement announcement, it is customary for fruit to start soaking immediately to prepare for its year-long rest leading up to the wedding itself, in which black cake will serve as the main wedding cake. Of course, it's also acceptable to let the fruit soak for two weeks or so, or even just 2-3 days. Black cake is a fascinating recipe that emerged from combined culinary customs, rich with the deep and dark aroma of a long history, but always bear in mind: plan ahead.

A richly-hued improvement on standard fruitcake, sticky with rum-soaked fruit and scented with island spices.
Author:
Amanda Marsteller
Ingredients
1 cup raisins
1 cup dried currants
1 cup dried cherries
1 cup prunes, diced
½ cup candied lemon or orange peel, diced
½ cup sliced almonds
1 cinnamon stick
1 cup dark rum, plus ¼ cup for glazing
1 cup port, plus ¼ cup for glazing
2 cups flour
2 teaspoons baking powder
2 teaspoons ground cinnamon
1 teaspoon nutmeg
1 teaspoon allspice
½ teaspoon ground cloves
2 sticks butter, room temperature
1 cup brown sugar
1 teaspoon vanilla
5 eggs
1 tablespoon burnt sugar syrup
Instructions
Mix all of the dried fruit and almonds, the cinnamon stick, and a cup each of rum and port in a large airtight container and allow to soak for at least 2-3 days prior to baking, preferably 2-3 weeks if possible.
When ready to bake, preheat oven to 250 degrees.
Grease a Bundt pan thoroughly and set aside.
Sift together the flour, baking powder, and spices in a bowl.
In a separate large bowl, cream the butter and brown sugar with a mixer for 3-4 minutes.
Add in the vanilla and the eggs one at a time and mix after each one.
Remove about 5 cups of the soaked fruit and chop the fruit into smaller pieces.
Mix the fruit into the butter and eggs.
Add in flour a half cup or so at a time, then add in the burnt sugar syrup and mix.
Pour the batter into the greased Bundt pan and bake for an hour and a half or until a cake tester emerges clean.
Once baked, allow the cake to cool a bit in the pan for 15-20 minutes.
Invert the cake onto a plate.
Combine the ¼ cup each of rum and port and brush this mixture over the warm cake.
Allow the cake to cool before wrapping it tightly in parchment and plastic wrap.
Store the cake in a cool place to age for a few days before serving.
Notes
To make burnt sugar syrup at home, place 2 tablespoons of brown sugar in a pot over medium-high heat. Allow the sugar to bubble until melted. Stir the sugar while it's cooking until it is very dark brown, almost black. Slowly add in a little water until syrupy.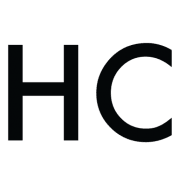 Amanda Marsteller
Amanda is an associate producer in food television and editor of mobile culinary apps. While new recipes and restaurants enrich her everyday eating, she finds a certain thrill in exploring the public library's historic menu collection and reveling in the dishes of days gone by. With the Brooklyn Bridge in view, she believes that her borough is one of the most exciting locales to experience food, in both the present and the past. She also pens a blog called The Choy Luck Club, in which she shares the bounty of community-supported agriculture.