A visit with family and friends in Virginia and North Carolina inspires Sheila McGrory-Klyza to create a Yankee version of Pimiento Cheese back home in New England.
By Sheila McGrory-Klyza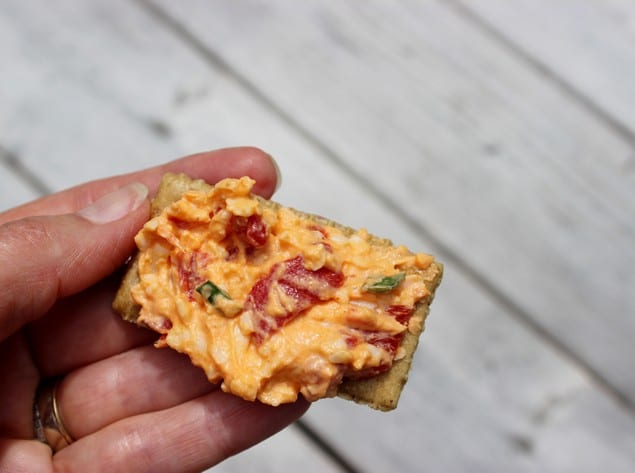 I've been on the road again, this time to the Southeast, specifically Virginia and North Carolina. We packed up the car and drove down, crossing the Mason-Dixon Line near the town in Maryland where I spent most of my childhood. Growing up, I didn't think of myself as a Southerner. Maryland, despite being below the Line, was technically a border state during the Civil War. The Battle of Antietam, which resulted in Lincoln's Emancipation Proclamation, was just down the road, but at the same time one of my high school acquaintances was a direct descendent of Robert E. Lee. And the street I grew up on has a former slave auction block, now partially obscured by some shrubbery, on one of its corners.
When I headed to North Carolina for college, I was taken aback when some of my new Southern friends referred to me as a Yankee. This wasn't a term I associated with myself either. I hadn't really heard it used outside of the baseball team prior to that, but it was just one of many cultural particulars I would learn during my time in North Carolina—shagging, gatoring, Hey y'alling and Yes ma'aming, and dressing up for Demon Deacon football games being some of the others. After college, I lived in Richmond for a year—just a couple blocks away from the famed (or infamous) Monument Avenue—and then stayed in Virginia for graduate school. I moved north to Boston after that for a job, and it was then that I met Chris, a New Yorker who had spent some time at a rival college in Durham. Moving even farther north to Vermont, we settled in and made our home.
Every now and then, though, the South calls me back. My mom and sister live there, as do extended family and many very dear friends. Not disregarding its history, there's a lot to love about this part of the country—the enchanting, gradual unfolding of spring, the softly melodic accent, the scent of boxwood and magnolias in the moist air, and the warm embrace of Southern hospitality, to name but a few. Chris and I even named one of our daughters Caroline in part after our fondness for the place.
And then there's the food. Tomato pie and fried okra. Shrimp and grits.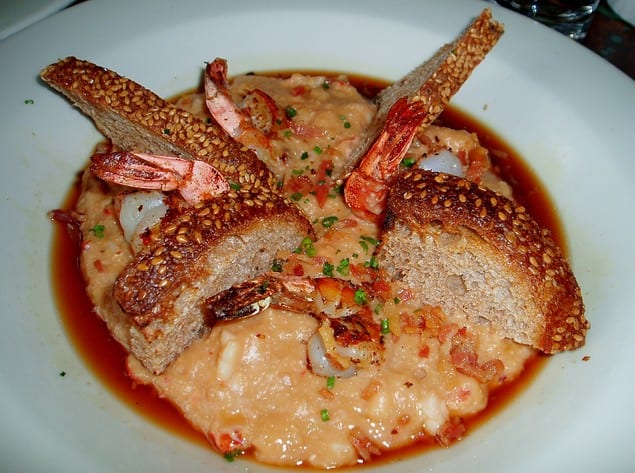 Sweet potato biscuits with thinly sliced ham. She-crab soup.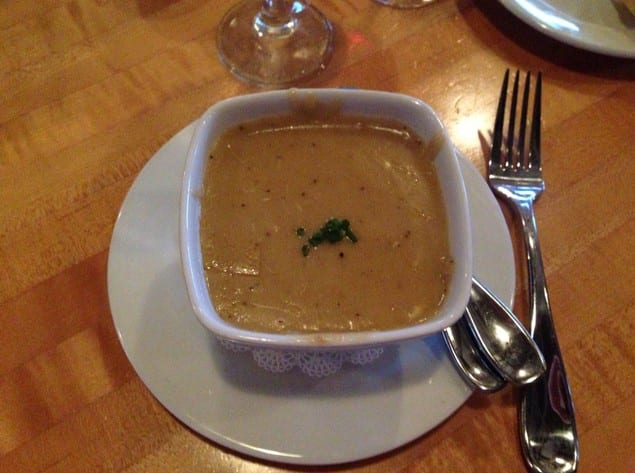 Chopped barbecue and a basket of hush puppies. Crab cakes with remoulade and Old Bay.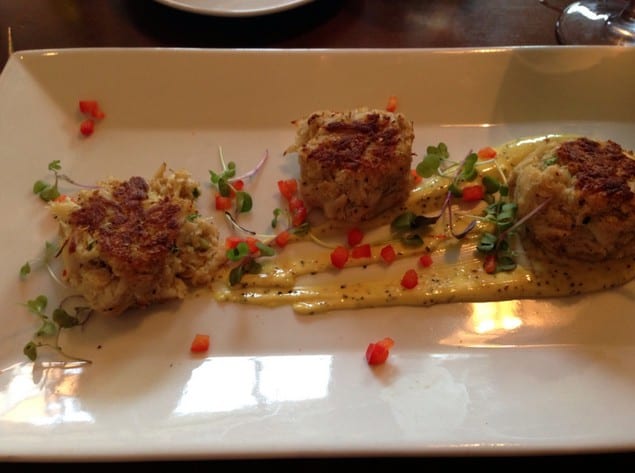 Even the names of the foods roll off the tongue like poetry.
Of course I can't forget pimiento cheese. Also called the pâté of the South, this creamy spread is ubiquitous in the region. It dresses up a sandwich, or is the sole delectable ingredient between two slices of bread, grilled or otherwise. Served with crudités or crackers, it's the ultimate picnic, or tailgate, food.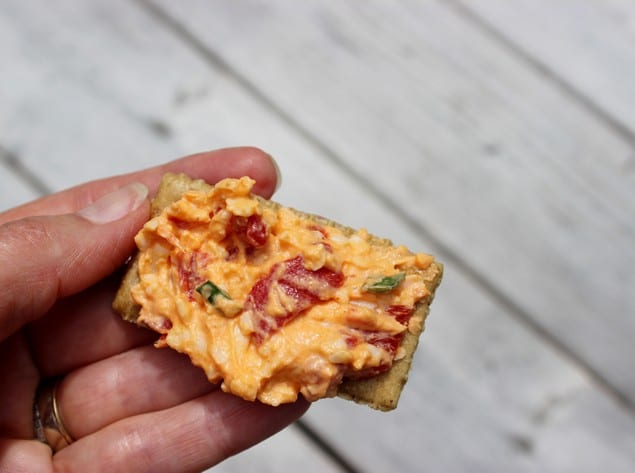 Pimiento cheese is not something I ever see up in the North, but once I've crossed the border into Virginia I can't get enough of it. The ingredients are pretty simple: grated cheddar, mayonnaise, and chopped pimientos, but house variations are endless, with each chef or home cook adding his or her secret addition.
See Also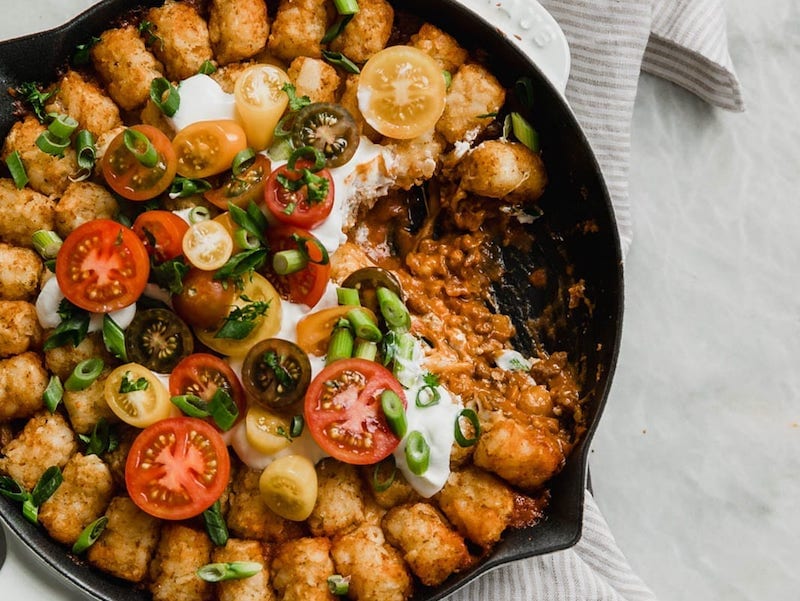 Back home, I like to make it with a Northern twist, using Vermont Creamery's Fresh Goat Cheese as a base instead of mayo, combined with Grafton Village's Three Year Aged Cheddar. It's hard to find pimientos in the Northeast, but jarred roasted red peppers work just fine. A splash of apple cider vinegar, a pinch of ground chipotle, and some snipped garlic chives from my herb garden round it out.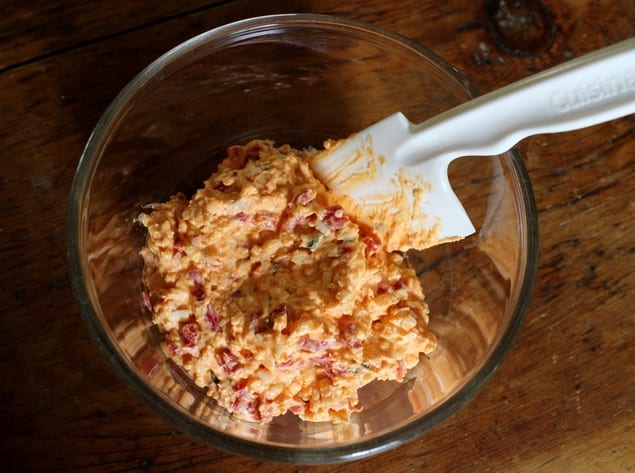 It's a true North-South mashup and, when slathered on my breakfast bagel, it tastes like home.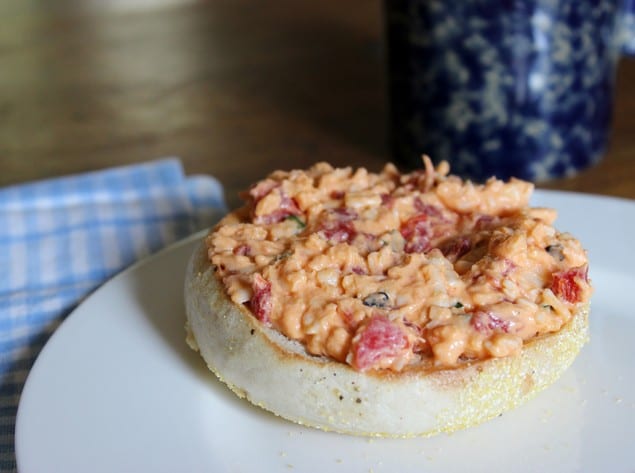 Pimiento Cheese (Yankee Style)
This New England version of the traditional Southern cheese spread uses Vermont goat cheese instead of mayonnaise, and a splash of apple cider and fresh garlic chives for a variation on the classic recipe.
Author:
Sheila McGrory-Klyza
Recipe Type:
appetizer, light meal
Ingredients
2 cups grated Vermont cheddar, loosely packed
4 ounces Vermont fresh goat cheese
¾ cup roasted red peppers (jarred), drained and finely chopped
½ teaspoon apple cider vinegar
pinch of ground chipotle
freshly ground black pepper
1 teaspoon snipped garlic chives
Instructions
In a medium bowl, combine the cheddar, goat cheese, and red peppers, mashing with a fork until the mixture is blended.
Add the vinegar, chipotle, and black pepper and stir until the spread is relatively smooth.
Fold in the garlic chives.
Cover and chill for at least 2 hours before serving (for flavor to develop).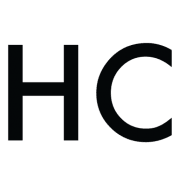 Sheila McGrory-Klyza
Sheila McGrory-Klyza is a writer who is interested in the intersection of food, culture, and conservation. She is mainly a self-taught cook, but has taken a class here and there. She lives in a small Vermont village and is inspired by the bounty of food producers and growers surrounding her. An avid Francophile, she has also lived in France at a few different times, most recently in Paris in 2010. She writes about her food adventures in Vermont and France, and other culinary travel, on her blog The Vermont Epicure.